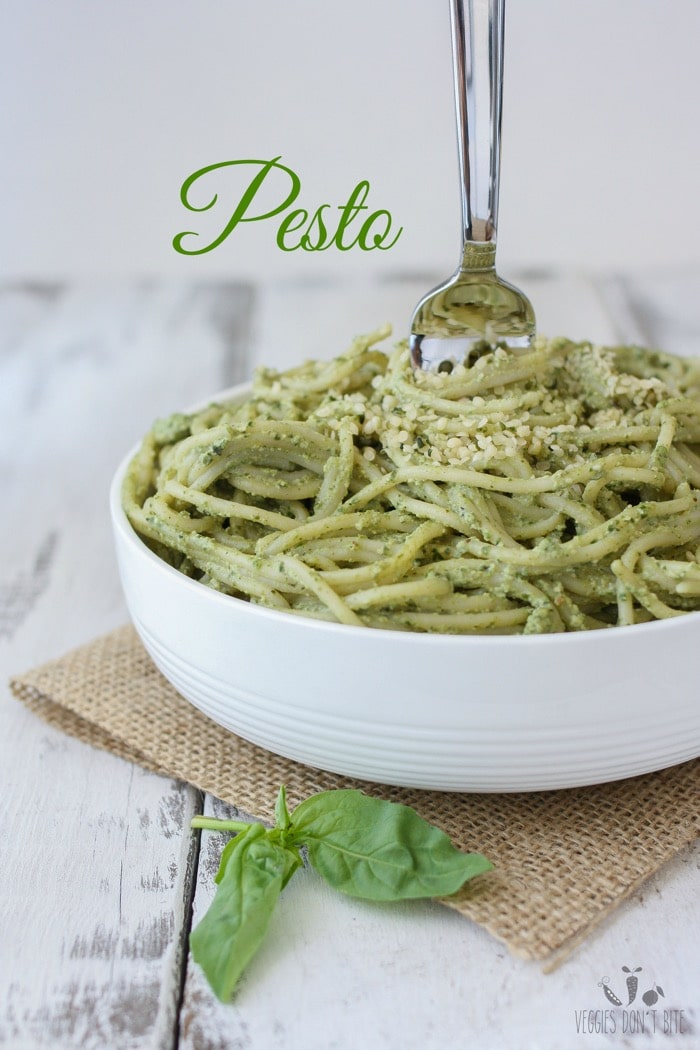 As if it isn't obvious already, our family loves pasta. Creating pasta sauces and dishes is my happy place, and this one is no exception. Although I have created a few pestos already, in our house, one can never have too many pestos so may as well make another! 

Hemp Hearts hemp seeds by Manitoba Harvest have been our latest obsession. I absolutely love them, as can be seen by my most recent creation Cauliflower Hemp Burgers. They were such a hit in our family, that I wanted to make something else using hemp seeds, so pesto it was! And what perfect timing as this is Hemp History Week!! Hemp seeds are a great source of protein (among other things) and I love using them. Especially when they are mixed with veggies or greens, making them a one sauce kind of meal. What is better than that?! My boys love pesto so much they eat it with their hands straight out of the bowl. It's so incredibly messy, but I try my hardest to put my Type A personality aside and let them go to town. I can't really complain when they are stuffing their face with truckloads of goodness. And if I can time it for when I have plans and am off duty, even better!
Hemp seeds are used in this pesto as the main source of heartiness, leaving it with an almost creamy consistency. I combined them with both spinach and basil for added goodness and threw in a splash of lemon to give it a tart little twist. It worked fabulous and we now have a new favorite pesto! My favorite part is how easy this is to make, my three year old can even do it! Seriously…I prepped it and he put it all in the food processor and mixed until ready! I'm thinking I need a new category on my blog, "So easy your 3 year old can do it!" Lol! We made a giant batch and froze some for another day, perfection.
In honor of my love of hemp seeds and Hemp History Week, I have teamed up with Manitoba Harvest to giveaway a bag of Hemp Hearts hemp seeds! How cool is that?! In order to enter, you need to go to my Facebook Page and click on the blue "Giveaway" box.
From there you will see how to enter. Let me know if you get confused or have any questions! Good luck!