2 ingredients to summer euphoria, this instant frozen yogurt gives you the sweet treat you need without the wait! It's easy, delicious and done in minutes!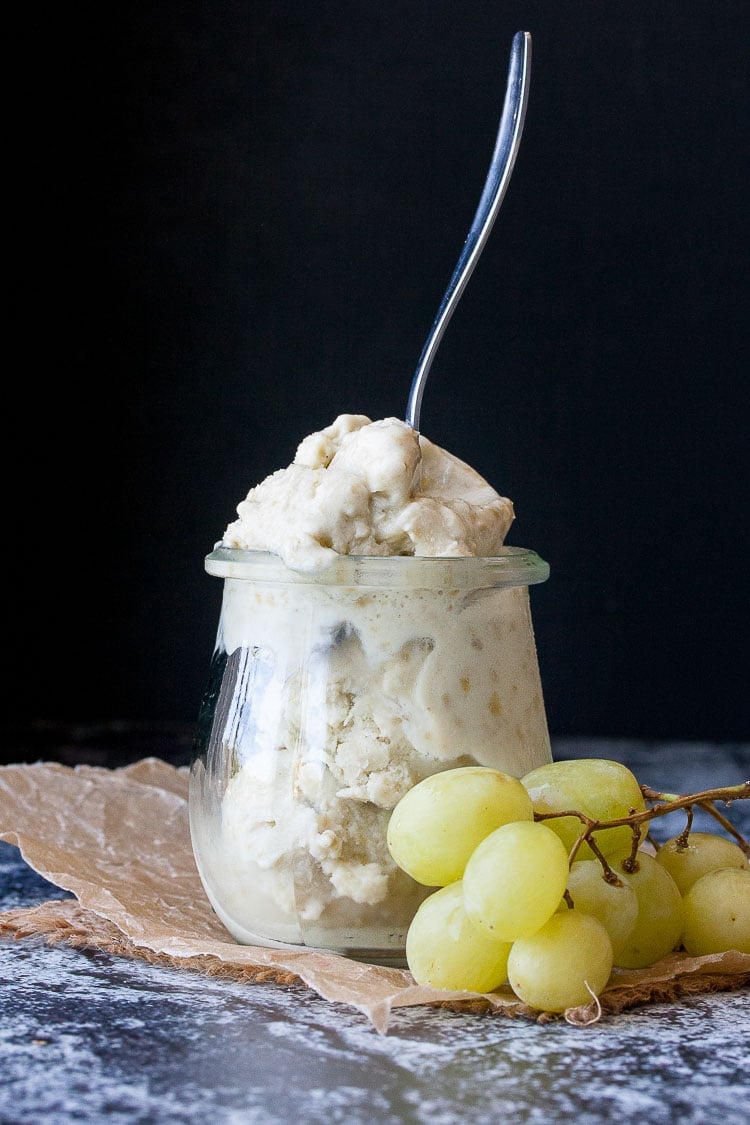 This is a sponsored conversation written by me on behalf of Silk. The opinions and text are all mine.
Calling all impulsive eaters! Do you need instant satisfaction when it comes to sweet treats? Well, you are only 2 ingredients away from summer euphoria!!
No more playing the waiting game because this instant frozen yogurt takes about 5 minutes before it hits your mouth. It's cold, it's delicious and it's made with my absolute FAVORITE new yogurt, Silk Almond Dairy-Free Yogurt Alternative.
I'm sure you all are quite aware by now that I do a lot of work with the Silk brand. I use it every day, there is usually between 2 and 6 cartons of cashew, almond or coconut milk in my fridge.
We drink it, I use it in recipes, over cereal, in oatmeal...And now, we devour yogurt. I kid you not when I say that this new almond milk yogurt is hands down the best I've tasted.
It's creamy. It's thick. It's soy, gluten and carrageenan free. And it has live cultures and protein. All this and totally plant-based. I mean....does it get much better than that?! Yes, yes it does my friends.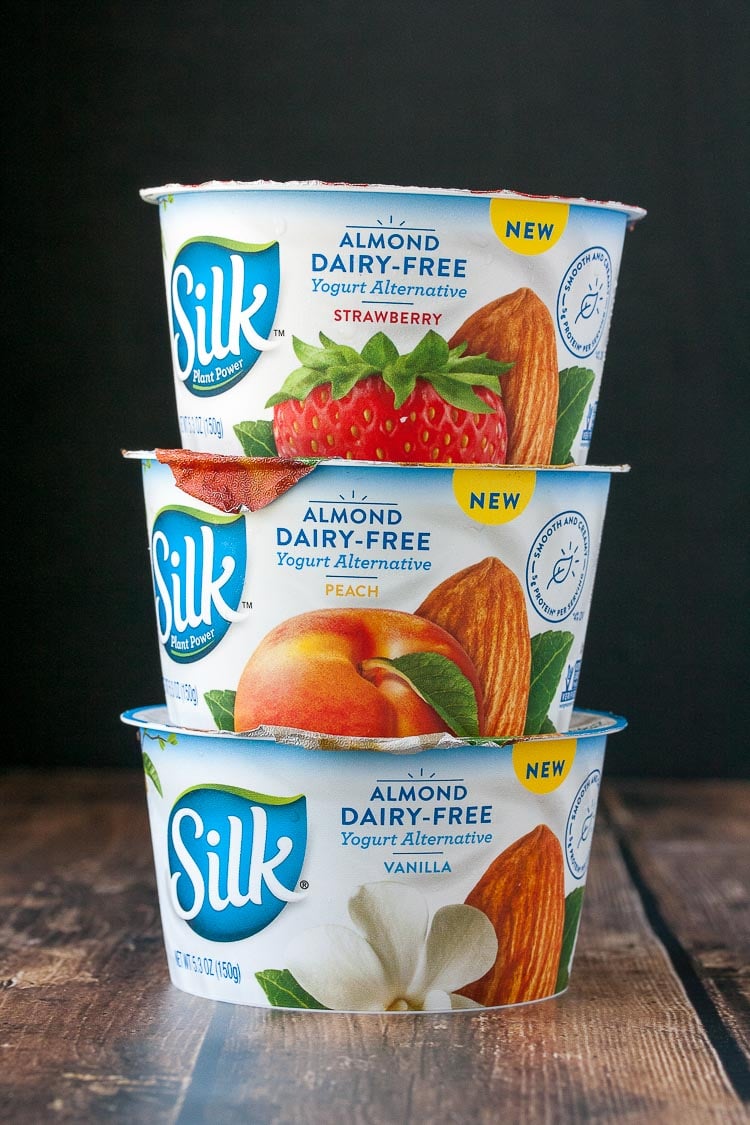 So How Do You Make Instant Frozen Yogurt?
How you ask? With 2 simple ingredients. Yogurt and frozen grapes. Yep. This whole obsession started when I bought the seasons first cotton candy grapes.
I decided to freeze them, then blend them into slushies. The frozen grapes weren't blending so well, and I needed something to help move them along. Water was too watery (ha!), milk wasn't thick enough to keep it smooth and frozen, and then my eyes fell on the new Silk yogurt I bought.
So in it went. And. Out. Came. Perfection. Instant frozen yogurt (cue beam of light).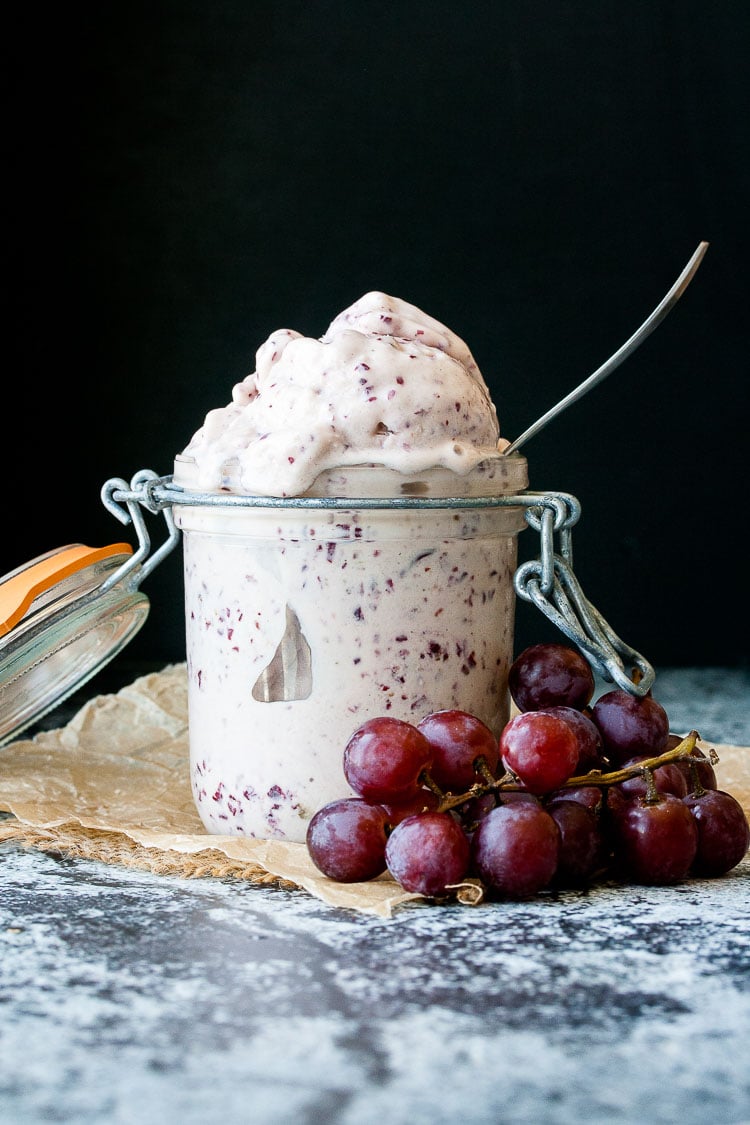 Who will love my 2 ingredient instant frozen yogurt:
Kids. I have gone from mom to BEST MOM EVER. I swear that every time I make this, my kids think I'm a magician.
Anyone looking for a lighter sweet treat. The base of this is frozen grapes. Pure fruit. Add yogurt and BAM! Amazing.
Anyone without air conditioning. Instant frozen yogurt leads to instant cool down.
Cats. Apparently my 17 year old barely alive cat eats froyo. Who knew? (However grapes are bad for cats so only let Snookums lick the yogurt)
Anyone with a pulse. Seriously, check yourself.
Seriously people. This must happen. First step, check out the Silk website to find where the new almond milk yogurt is sold in your area.
Next, grab yourself a coupon, because saving a few bucks is awesome. Third, make this. Fourth, thank me. There are so many ways you can make this instant frozen yogurt your own favorite with all the amazing yogurt flavors! Let me know what you come up with!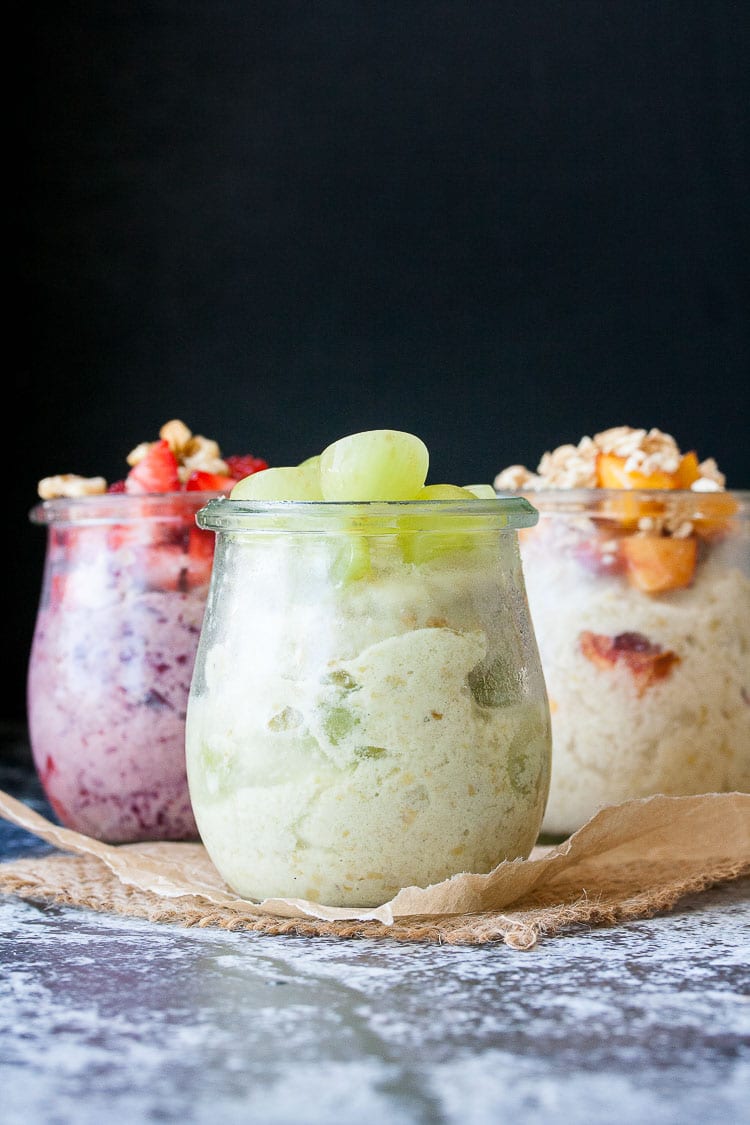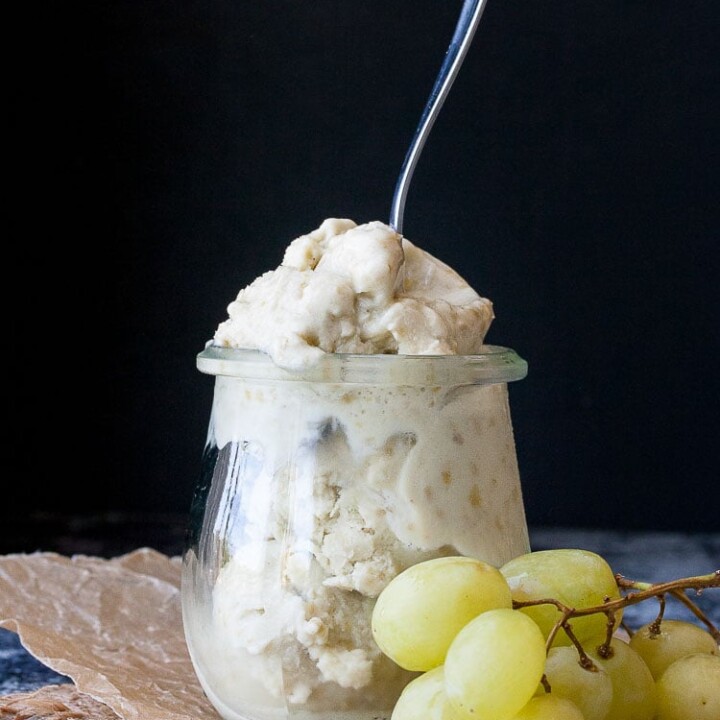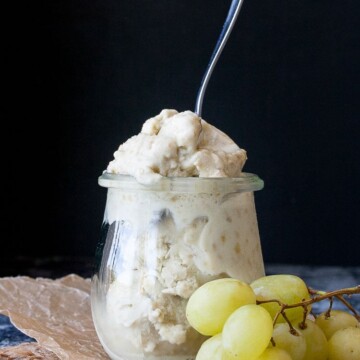 2 Ingredient Instant Frozen Yogurt!
2 ingredients to summer euphoria, this instant frozen yogurt gives you the sweet treat you need without the wait! It's easy, delicious and done in minutes!
Ingredients
1 cup frozen grapes skins removed if you have the patience (red, green, cotton candy)
¼ cup Silk Almondmilk Yogurt plain, vanilla, strawberry, peach or dark chocolate
Instructions
Place ingredients into a food processor and blend until smooth. You can store in freezer until ready to use or eat immediately.

Serve!
Notes
Mix and match types of grapes and yogurt to get the flavors you love. Cotton candy grapes go great with plain or vanilla for a true cotton candy flavored frozen yogurt!
Strawberry goes great with red grapes. Peach tastes delicious with green grapes. You can also add more yogurt for an even creamier version.
However, know that the more yogurt you use, the softer it will be, so you may need to freeze it to get back that frozen yogurt consistency.
Recipe by Veggies Don't Bite, visit our site for more great plant-based recipes.
Nutrition
Calories: 141kcalCarbohydrates: 32gProtein: 2gFat: 1gSaturated Fat: 0gCholesterol: 0mgSodium: 10mgPotassium: 288mgFiber: 1gSugar: 26gVitamin A: 100IUVitamin C: 12.3mgCalcium: 90mgIron: 0.5mg
Nutrition and metric information should be considered an estimate.
Never miss a recipe!
Sign up here and get a FREE quick and easy meal guide!