This is a sponsored conversation written by me on behalf of Silk. The opinions and text are all mine.
Summer brings heat, pool parties and cravings of fresh, cool and easy snacks. So much delicious fruit comes out this time of year, so finding creative ways to use them is what I'm all about. These 3 ingredient coconut coladas are the perfect drinks to enjoy poolside on a hot summer day! They are simple treats the whole family will love. So whip out your blender and you'll be the hit of your pool party in no time!
The secret behind these yummy kid friendly cocktails is the combination of frozen fruit, coconut milk and fresh fruit juice. That's all you need to get a pure snack your kiddos won't balk at. Because let's face it, balking is something they excel in. Not only are these kid friendly, but they are nut free too because our creamy ingredient is coconut milk! And when I mean coconut milk, I mean Silk Unsweetened Coconut milk, creamy, sugar free and delicious.
These are the perfect treat for your next pool party. Both fun and super fresh. And not only can you serve them in drink form, but you can freeze them into popsicles too! I found these awesome DIY popsicle bags that my kids have been LOVING. Just blend the mixture, fill the baggies and freeze. BAM, party just went up a notch. And here's a little side note, you could even make these "adult" popsicles if you know what I mean 😉 Only caution is make sure you separate the two because sometimes 2 year olds go in the freezer and take out popsicles and start eating them. It's a good thing said 2 year old was caught after the first bite. Oops.
I'm not done yet though. I have one more hack for my favorite summer coconut milk. This can also be used with any awesome Silk milk though, and we have used it with all varieties with huge success. Take the milk and freeze it into ice cubes. Next time you're having that awesome family dinner outside, because it's just the best to eat outdoors during these summer months, serve the kids their milk WITH the frozen milk ice cubes. Keeps their drinks cold, but avoids the watery mess it makes when you use actual ice! Nothing, I mean nothing, is grosser than hot milk that's been baking in the summer sun. And now you don't have to worry! Silk cubes to the rescue!
So let's review these fun, delicious, and fresh ways to keep summer cool and tasting great…
Summer hacks with Silk Unsweetened Coconut Milk:
Coconut coladas for your next pool party.
Frozen popsicle treats to cool down outdoors.
Make Silk cubes to keep the kiddos milk cold without a watery mess!
You can thank me now by making these treats, and you can thank me later when you haven't been yelled at by your kids all day. You. Are. Welcome.
Oh and psssst…if you sign up for Silk's email list you will get coupons to make this treat even cheaper!
3 Ingredient Poolside Coconut Coladas (vegan)
3 ingredient coconut coladas to give your summer that perfect finish! Enjoy them poolside with the entire family and cool down the fresh way from the inside out.
Ingredients
1

cup

frozen fruit

such as pineapple, mango, or strawberry

1/2

cup

Silk Unsweetened Coconut Milk

1/2

cup

fresh fruit juice to match the fruit

such as pineapple, mango, or strawberry
Instructions
Blend ingredients in a blender, fill cups and enjoy right away! You can also fill popsicle bags/molds, freeze and enjoy later.
Recipe Notes
You can sub any frozen fruit you love. Add more or less liquid to get the consistency you like best. If you prefer more of a coconut taste, add more coconut milk and less juice. How sweet these are directly correlates to how good your fruit is. Fresh sweet summer fruit will yield the best results.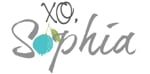 This is a sponsored conversation written by me on behalf of Silk. The opinions and text are all mine.