Who's ready for some football?! Or how about just stuffing your face with amazing vegan 7 layer dip? I'll take a little of both. And now you can too because your favorite go to party app has gone plant-based healthy and even more amazing! I'm talking layers upon layers of goodness. With none of the heavy or bloated feelings that usually come with your typical 7 layer dip. I promise that you will not miss the real cheese or meat, in fact the only thing you'll miss as you're devouring this is the game!
I love that Silk is empowering others to take the meatless Monday night challenge with this campaign that they invited me to join. As soon as I heard about it, I knew this recipe would be perfect. 7 layer dip is such a go to party snack and what if it can be made even better as a vegan 7 layer dip?! Plus it's super easy to put together. It all starts with my new go to taco "meat." It's made from lentils and walnuts, pulsed into a chunky mixture BEFORE cooked, which gives it that perfect meaty consistency. We've been eating this for some time now and I've been looking for a recipe to use it in, other than plain tacos. Well lucky me and lucky you that this came about!
Layer two is no other than my Ultimate Cheese Sauce. Need I say more?? Nope. Trust me. Just look at that gooey orange goodness…
After that I layered on some diced green chilis, my Easy Fresh Mexican Salsa, and my Guacamole. All three give such great flavor! To top it all off, I used the Chili Taco Crema I shared a few days ago. Man, that's some creamy goodness. It adds the perfect taco flavor, the final key to the "shove into your mouth as fast as you can" obsession that is this dip. The Unsweetened Cashew Milk by Silk really adds extra creaminess to the sauce. I usually use water to add liquid to my sauces, I don't love the flavor that most plant based milks give. But since I use cashews as the base here, I figured why not try cashew milk. Bingo!! Creamy score! Sprinkle a little green onion and cilantro over the top and BAM. Appetizer perfection. Vegan 7 layer dip perfection that is.
Now this is a must make dip. As in, start gathering your list because your Monday night (or any night really) is about to be transformed. But your belly will stay the same. Why? Let me say it again, this is all the goodness of the original 7 layer dip without ANY of the bloat or heaviness that goes with it! Amazing? Yes. You need this vegan 7 layer dip.
I need to know how fast you devoured this. Leave a comment here, find me on Facebook or tag me on Instagram in your main comment at both @veggiesdontbite #veggiesdontbite so I don't miss it! The only thing I want to miss is the football game, because let's be real, food is more important 😉
And for more awesome plant-based recipes, plus a chance to win great prizes, check out Silk's Meatless Monday Night campaign, love that they are in on plant-based eating!!

7 Layer Taco Dip with Lentil Walnut Taco "Meat"
Say goodbye to junk food and hello to this plant-based vegan 7 layer dip that won't leave you feeling bloated and heavy! It has all the flavor of the original, but none of the bad ingredients.
Servings
:
4
cups taco "meat" and 1 square pan of dip
Ingredients
For taco "meat":
1

cup

walnuts

soaked overnight

1

cup

French green dry uncooked lentils

3 1/2

cupsveggie broth plus 1/2 cup to sauté

1

cup

chopped onion

about 1/2 medium onion

5

tablespoons

cumin

3

tablespoons

chili powder

1

tablespoon

garlic powder

1

tablespoon

paprika

1

teaspoon

Himalayan pink salt

may need more or less depending on broth used

1-3

teaspoonscayenne pepper

optional for spice
For taco dip:
2

cups

Lentil Walnut Taco Meat

see recipe above

2

cups

Ultimate Cheese Sauce

2

cans

4 ounces diced chilis

2

cups

Easy Fresh Mexican Salsa

2

cups

Guacamole

2

cups

Chili Taco Crema

1/2

cup

chopped cilantro

1/2

cup

chopped green onions
Instructions
For taco "meat":
Using a

food processor

, pulse dry uncooked lentils until partially chopped and chunky. Set aside. Next pulse walnuts until chopped into small pieces. Set aside.

In a

large pan

over medium heat, sauté chopped onion in 1/2 cup veggie broth until onion begins to get translucent. About 5 minutes. Add walnuts and sauté 3 more minutes until mixture begins to caramelize.

Add chopped lentils to the pan and sauté for 1 minute. Add 3 1/2 cups veggie broth and spices and mix well. Cook covered for 10-15 minutes until lentils have softened and broth is almost gone. Uncover and sauté until all broth is gone and mixture begins to brown and get dry, about 3 minutes.

Serve in tacos, use as part of dips or any other recipes.
For taco dip:
Make Lentil Walnut Taco Meat, Ultimate Cheese Sauce, Easy Fresh Mexican Salsa, Guacamole and Chili Taco Crema if haven't prepared already.

Chop cilantro and green onions.

Layer in a

square 9 x 9 pan

starting with taco "meat" and layering in order listed. After Chili Taco Crema, sprinkle with chopped cilantro and green onions.

Serve with tortilla chips. Devour.
Recipe Notes
For taco "meat":
It's best to soak the walnuts overnight, however if you forget, you can also soak in hot water for 2-3 hours or boil for 30 minutes in a pinch. You can also use brown lentils for this. The green will cook a little more "al dente" than the brown.
Baby/toddler food idea: Cook some lentils separately and add spices of choice from those listed. Puree and serve. You can also add cooked onion before blending. For toddler make as is without the spice.For taco dip:
Make sure to pay attention to how much the recipe for each layer yields and adjust accordingly if you need more or don't want extra. I made the whole thing and kept extras for other meals or froze them if they were freezer friendly.
Tips to prep ahead: Make taco "meat," cheese sauce, salsa, guacamole, and crema.
Baby/toddler food idea: Cook some lentils separately and add spices of choice. Puree with avocado and serve. You can also add cooked onion before blending. For toddler make taco "meat." Serve alongside diced avocado.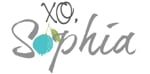 This conversation is sponsored by Silk. The opinions and text are all mine.