Is healthy wine a thing? Read to learn more about types, brands and benefits on the healthiest wines out there!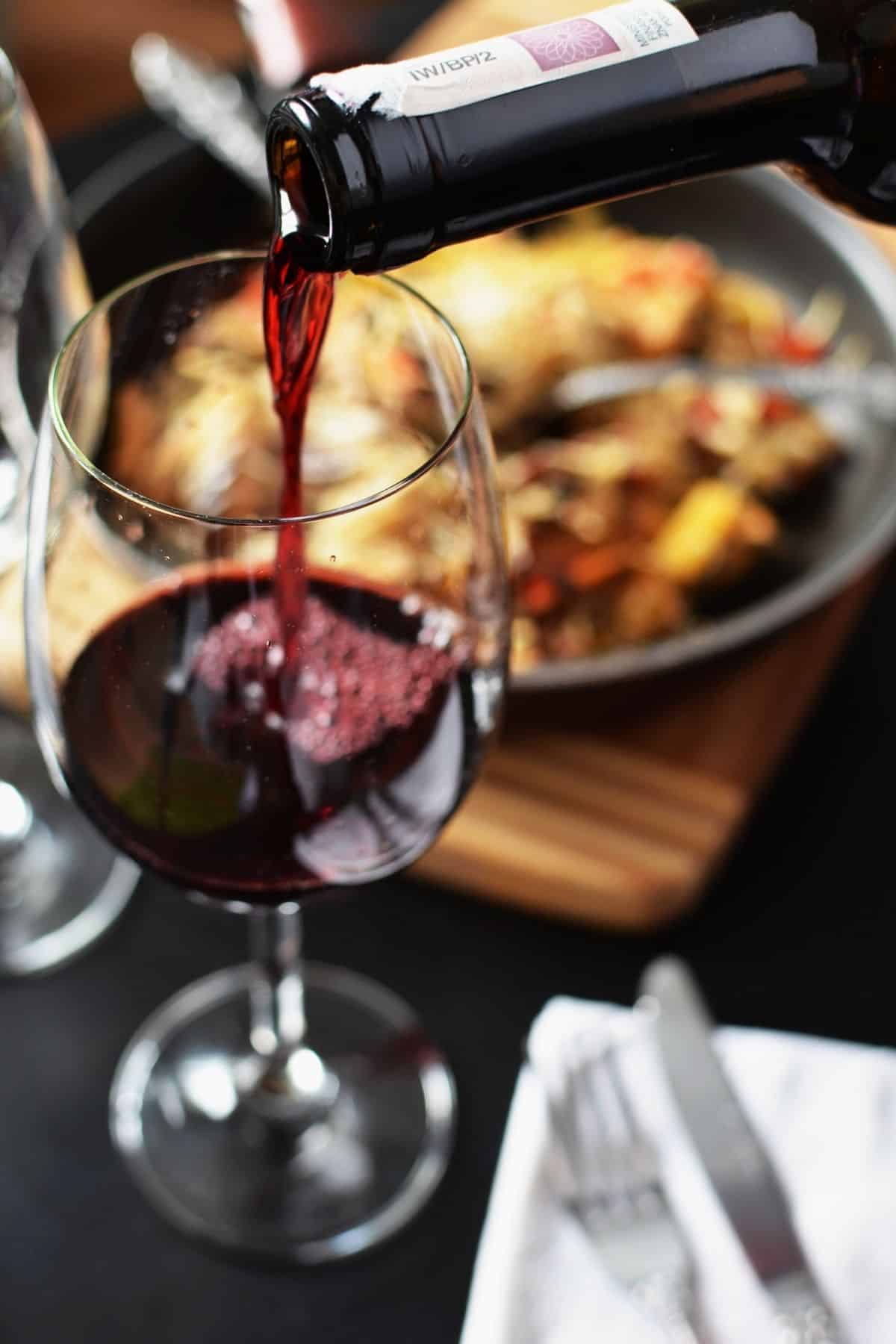 While you don't usually associate health with alcohol, there are differences when it comes to the kinds of wine you drink. How wine is made, the brands you buy and it's ingredients all play a roll.
It sounds weird to call wine healthy, it's more about making healthiER choices. If you're going to indulge, it's nice to feel good about what you're putting in your body, not to mention feel good in the morning!
What To Look For In Healthy Wines
I've broken down different ways wines can be healthier so you can make an informed decision the next time you imbibe.
No added sugar
While consuming natural sugar from whole foods like fruits, veggies and grains is okay for your body, consuming too much added sugar can contribute to chronic health issues like as diabetes, obesity and heart health. One of the ways wines can be healthier is when they don't contain added sugar.
Grapes naturally contain sugar, and once they're fermented some of that remains as residual sugar. As you may be able to guess, sweeter wines have more residual sugar, whereas dryer wines have less. Sometimes sugar is added to wine if the grapes aren't ripe enough, or to increase the alcohol content.
If you want a lower sugar wine, look for a drier varietal. For reds this would be Pinot Noir, Cabernet Sauvignon, and Syrah. Dry white wines include Pinot Grigio and Chardonnay. If sparkling wine tickles your fancy reach for Brut!
Round Pond Estate Wines are amazing and one of my favorites. They have a great selection of wine, all with no added sugars!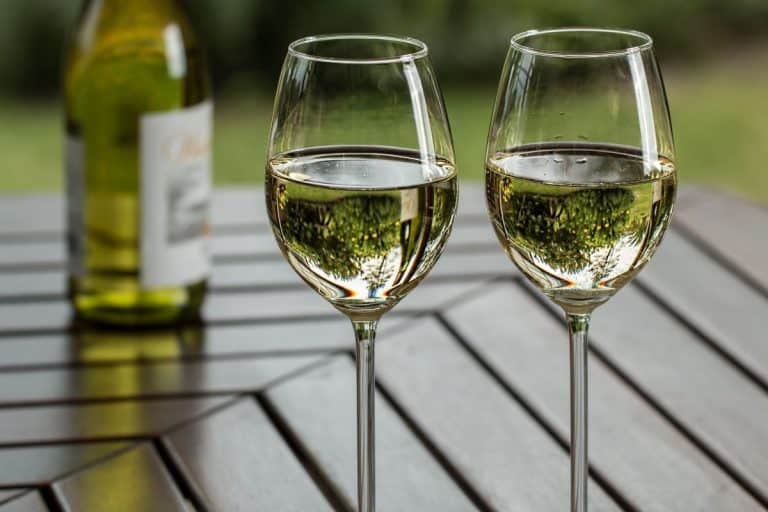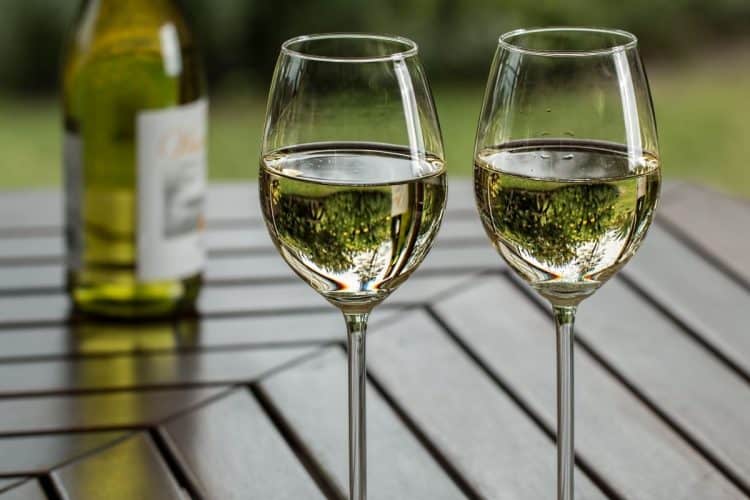 Organic
Organic wines consist of grapes grown without chemicals like synthetic fertilizers, pesticides, and herbicides. In addition, all the other ingredients (which aren't always listed on the label) are organic as well. Also, organic wines do not have any added sulfites.
Some wine labels boast that they are made with organically grown grapes, but that only refers to the wine! There can still be icky things in those wines, as well as sulfites. Read the label carefully and make sure the wine is completely organic.
Frey Vineyards is a great place to look for your next organic wine!
Another great brand is Le Grand Verre. The grapes are grown under organic and sustainable farming techniques, and the majority of their wines use organic grapes. The cool thing about them, is that they sell 6.3 ounce single serve bottles!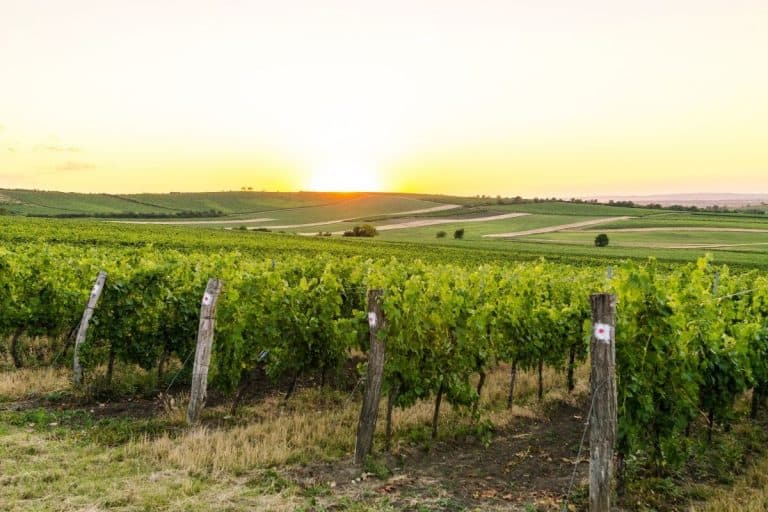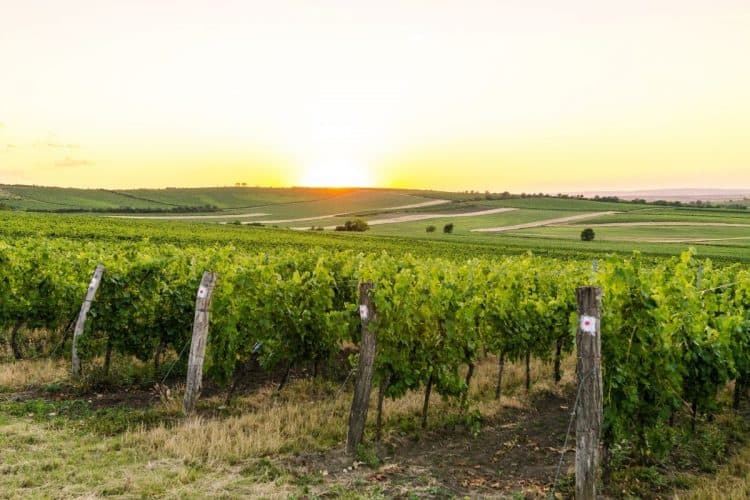 No additives
Additives are sometimes added to wine, whether it be for stabilization, acid control, clarification, fermentation, or even increasing the alcohol content. While some of these additives are completely harmless and legal, fabulous wine can be made without them, and in my opinion, the more natural the better.
You can find a selection of wines without additives from Scout and Cellar.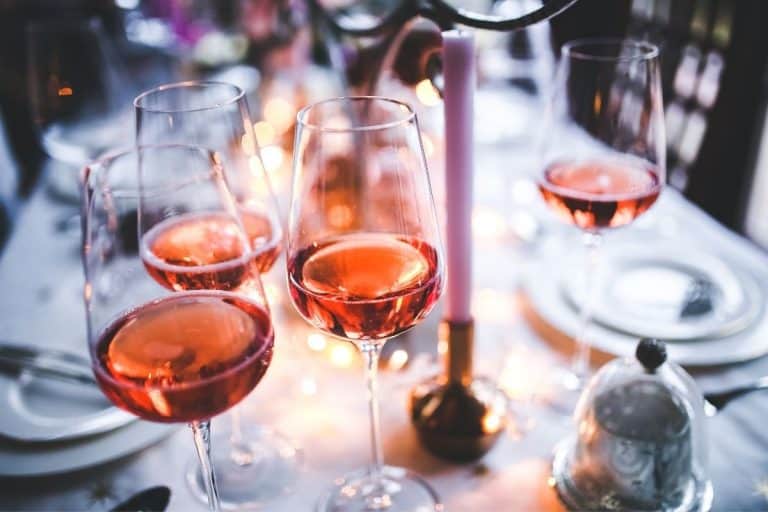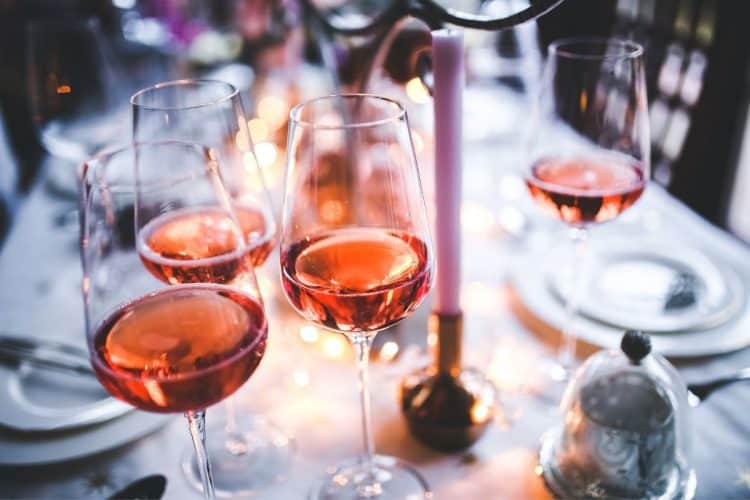 Dry Farming
In short, dry farmed wines are made from grapes grown on vineyards without irrigation. Instead, they rely on rainfall for water which is more environmentally sustainable. This natural approach leads to a deeper flavored grape, as well as lower sugar.
More often than not, dry farmed wines are also organic and don't contain any additives which essentially checks every box on our healthy wine list!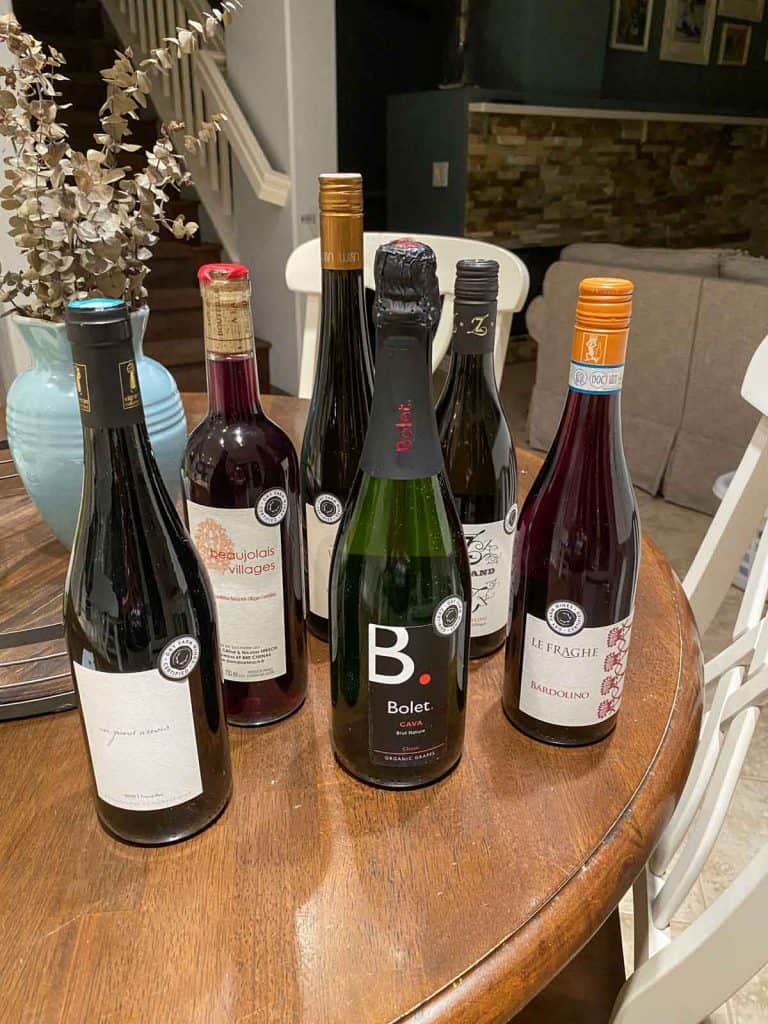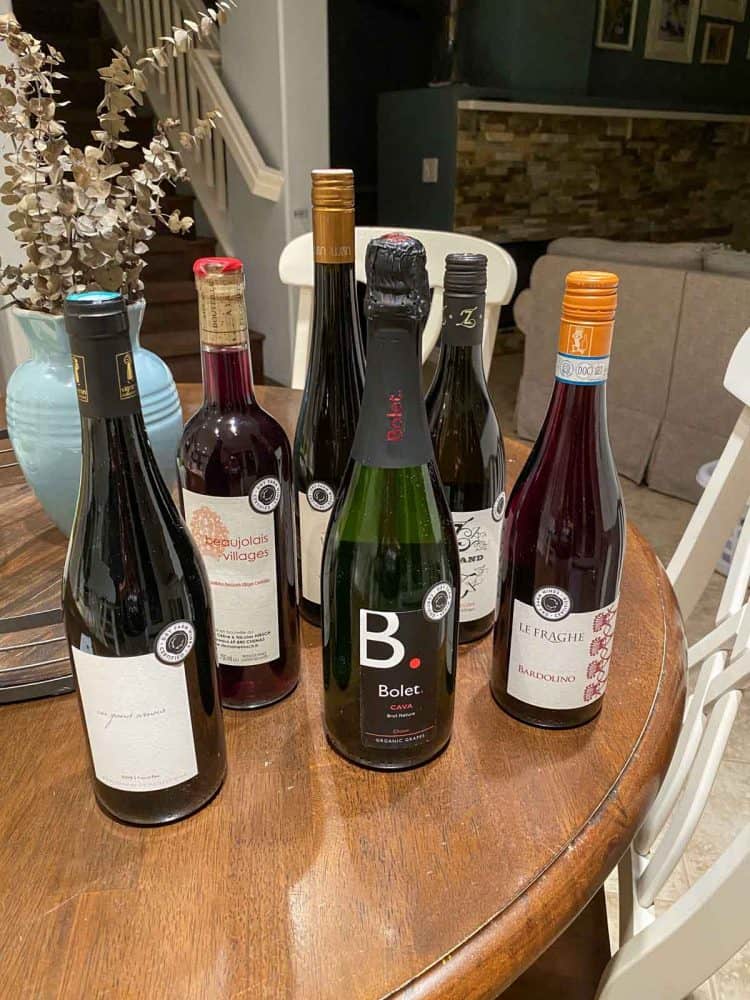 A great source of these wines is Dry Farm Wines. (Right now, you can get an extra bottle of their wine for just a penny with your first order!) Their selection is lab tested to ensure they're lower sugar and low in sulfites.
Their grapes are grown organically from older vines, fermented with 100% wild, native yeast, and handcrafted into small batches resulting in utterly delicious low carb wines free of additives!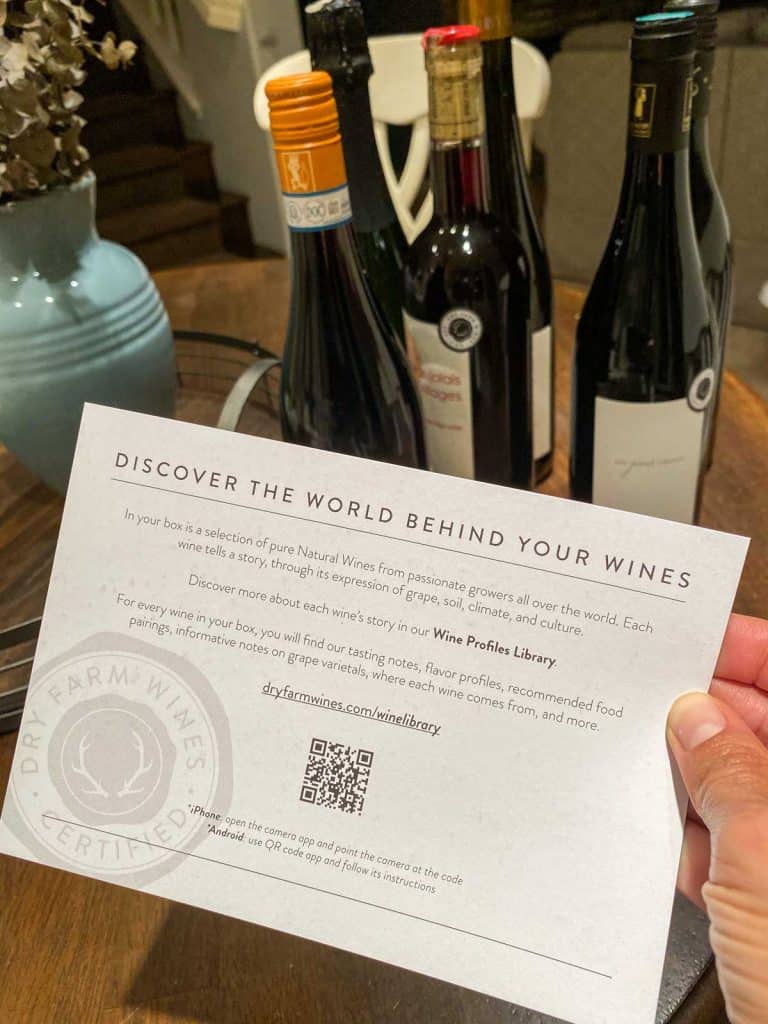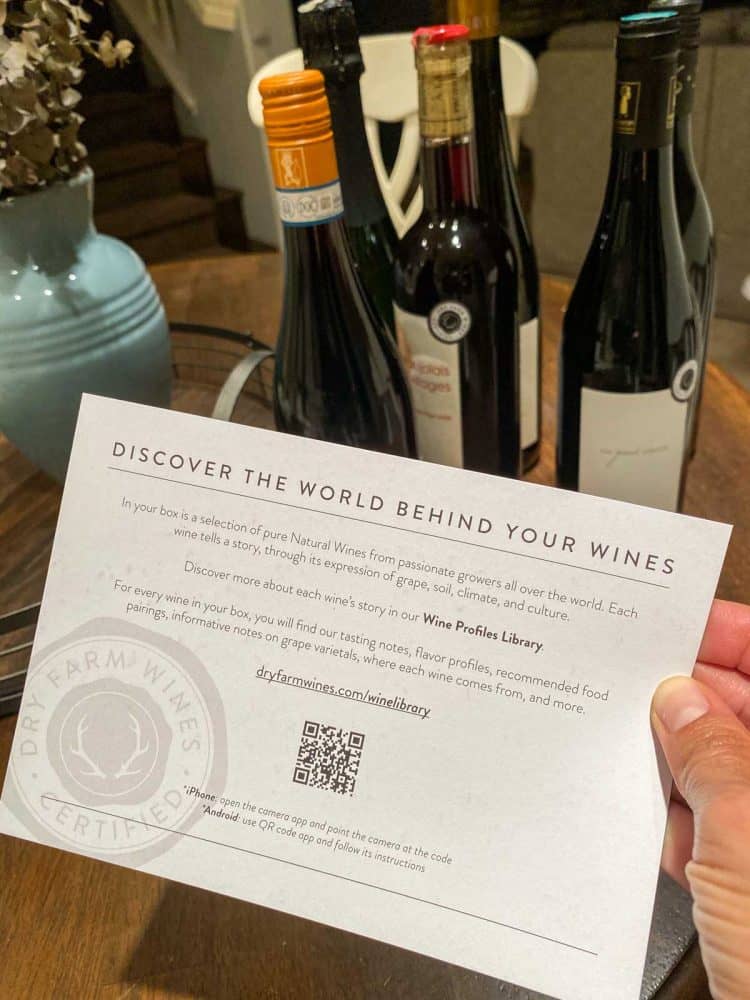 Common Questions
Is Wine Vegan?
Surprisingly enough, not all wine is vegan! What?! You thought it was just grapes? Yeah me too, but sometimes certain additives used or processes wines go through, such as fining, use animal based products. More often than not these include milk protein, egg whites, gelatin, and fish bladder protein. These are filtered out, but still used, making the wine not truly vegan.

A great source for strictly vegan wine is Mendocino Wine Company.
What is the healthiest wine to drink?
It depends on your definition of healthy. I've listed different ways wine can be healthy above, find what matters most to you and go after it! Fortunately, Dry Farm Wines cover all the bases of what makes wine healthy so you don't have to pick and choose!
Which wine has the least amount of sugar?
Dry varietals contain the least amount of sugar.
What is the healthiest red wine?
Red wines that contain the least amount of sugar are Pinot Noir, Cabernet Sauvignon, and Syrah.
What is the healthiest white wine?
White wines with the lowest sugar include Pinot Grigio and Chardonnay.
Is there such a thing as sugar free wine?
Sadly, there is not. Without sugar, we could not have wine! The important thing is to choose wines that have no ADDED sugars, only naturally occurring sugars.
Vegan Recipes with Wine
Once you've found your perfect wine, try making any of these plant based recipes: