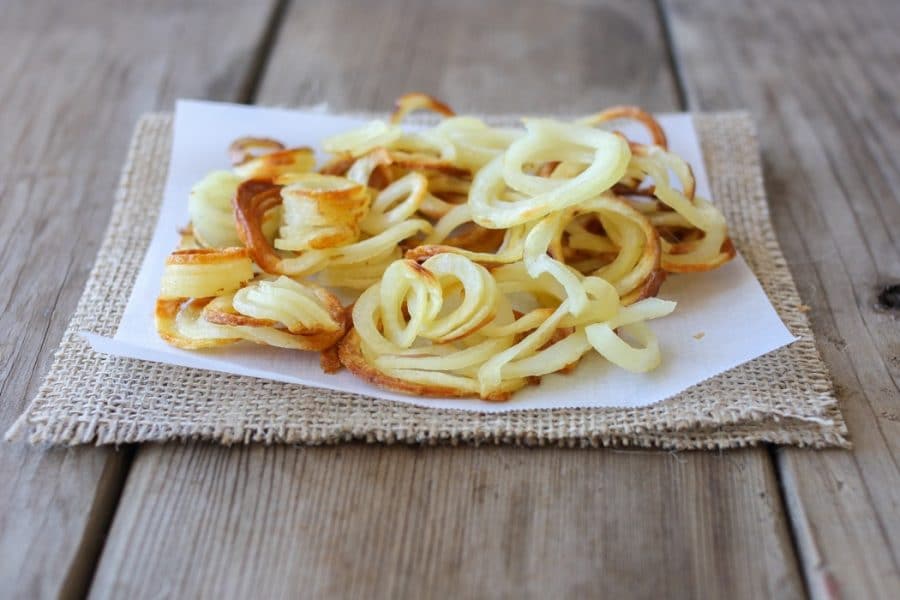 Baked fries are a staple in our house, always served with our veggie burgers. I've switched it up using different types of veggies like my Asparagus Fries, used fun dips like my Garlic Chive Aioli, but until now the shape has stayed the same. A few weeks back I got my first spiralizer, which I love, so I decided to take a stab at using it for curly fries. I enlisted the help of my 3 year old, who was thrilled to be by my side in the kitchen, and together we made our first batch of curly fries. To give them a fun twist, we used some delicious truffle salt. It is so easy to do that even a 3 year old can do it, literally! So what's stopping you? Get yourself this great spiralizer, grab a kid and get to work! You won't regret it.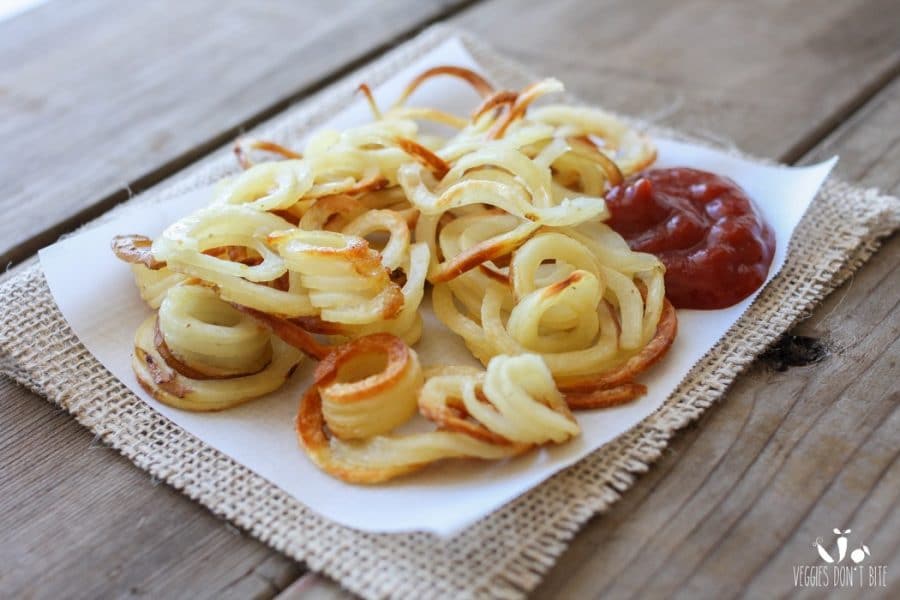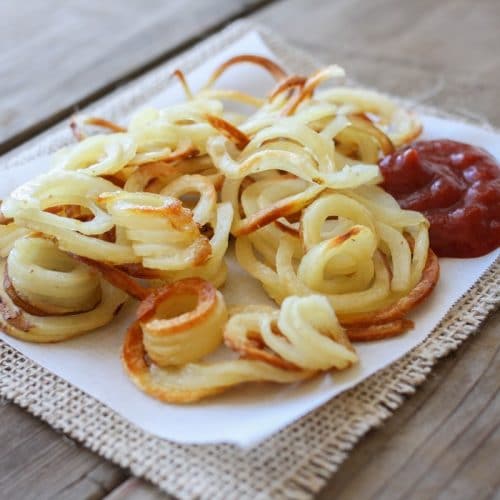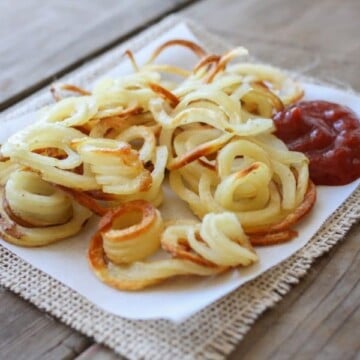 Baked Curly Fries
Notes
Need a new way to present french fries? These spiraled potatoes will do the trick, add some truffle salt and bake to perfection. The perfect curly fry that goes great with any meal.
Ingredients:
Instructions:
Preheat oven to 400. Wash and spiral potatoes (skins on) using the thick spiral blade on your spiralizer.
Soak potatoes in a bowl of water for 1-2 hours to remove some of the starchiness (this is optional but will help your fries become crisper). Dry thoroughly, or let air dry.
Place in bowl and mix with a splash of olive oil (or veggie broth) and truffle salt. Place fries on parchment lined cookie sheet and bake for 35-45 minutes, depending on thickness, until golden brown.
Recipe by Veggies Don't Bite, visit our site for more great plant-based recipes.
Nutrition and metric information should be considered an estimate.
Never miss a recipe!
Sign up here and get a FREE quick and easy meal guide!