Chipotle has been loved by my husband since it first appeared in our neighborhood in Southern California. Me, not so much. For some reason, I didn't quite get his love for this new "fast" food joint. I rarely ate fast food, not that this was your typical fast food restaurant, but the options were limited in their menu and that deterred me. Then one day, they started serving brown rice, so I gave them another chance. Better, still not my first pick for those "need to eat quick" days, but they were on my list and I would now go without a huge fuss. Then along came Sofritas…and this is when Chipotle and I reconciled our differences and started our courtship.
I love spicy, and spicy Sofritas are, but they are definitely still very flavorful. For me and my love of all things hot, they are perfect, but it may be a nice option to have a less spicy version for those who are not spice fans. Their veggie burrito however, is another great option and that is not hot at all, unless of course you add hot sauce like I do! The only thing Chipotle is missing before I can declare them a true love affair, is a whole grain tortilla. Although we do gluten free as much as we can, when it comes to tortillas we opt for whole grain or sprouted wheat because the taste is much better than all the gluten free burrito sized tortillas out there. Overall, I give Chipotle a two thumbs up…but get that healthy tortilla and I'll be waving my thumbs way up high!
Lucky for me, my son has a friend who's mom works with Chipotle's marketing. After chatting with her during one of our playdates, she offered to give me an amazing giveaway for my blog. I was SO excited and I know you all will be too! The giveaway is for a vegan/vegetarian catering spread for 20 people! How awesome is that? So if you are having a party soon, or just REALLY like Chipotle and want dinner for the next few weeks, then head on over to my Facebook page and enter. Here's the link, look for the tab that says "Giveaway" on my timeline bar and click to enter! You can also scroll down to the left hand side and click on the blue Giveaway box under "Apps." It looks like this: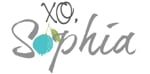 Good luck everyone! Contest starts today and ends this Sunday July 13th at midnight! I can't wait to announce the winner!