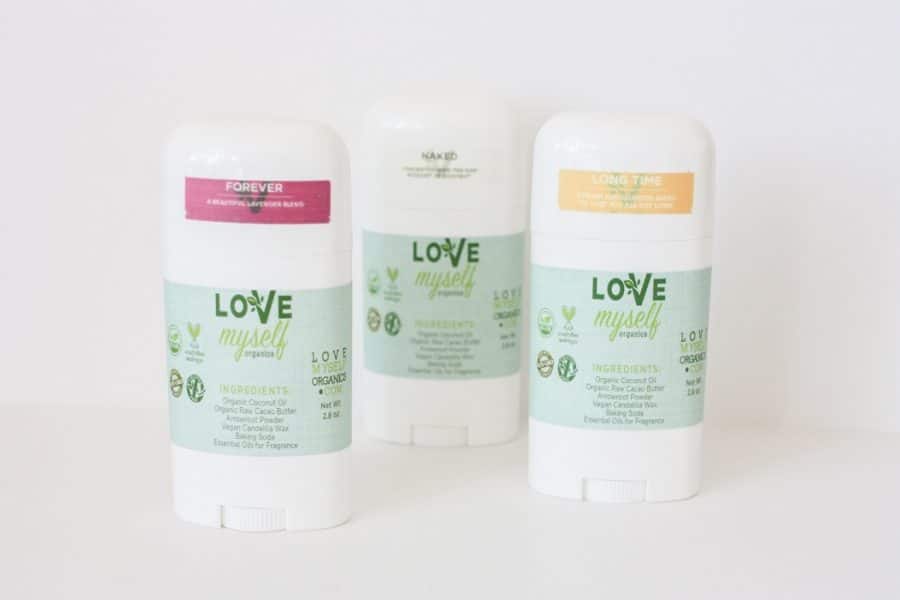 A little while back I met this awesome girl, Tammy, through a friend. She happened to be the creator of a new company, Love Myself Organics, that made an all natural deodorant. Coincidentally, my struggle with finding an aluminum free deodorant that even KIND OF worked has been long and far, as I am sure many of you have the same story. We gave up the real aluminum based antiperspirant deodorants many years ago when we went through our fertility struggles. Since then we have tried many different types and brands, and finally settled on one from Trader Joe's that was pretty decent. Then I met Tammy. When I found out what she did, I was immediately interested in hearing more. She offered to give me a sample to try out, and potentially set up a review and giveaway for my blog if I liked it. Well, let me say that not only do I like it, but I LOVE it! I used it on my 7 day trip to Hawaii back in November where humidity usually gets the best of me. I was so excited to have it with me because it kept me dry the whole time. I have continued to use it since and it still works just as well as it did day 1. Although I am not doing my long distance running right now due to pregnancy limitations, I still work out 4 times a week in my barre class which is no easy task. I am happy to report that no one inches away from my sweaty self because not only does this deodorant keep me dry, but it smells awesome!
Love Myself Organics has three different options: 1. Forever, which is what I have and smells like lavender, 2. Long Time, which is a sage type blend geared towards men, and 3. Naked, which is their unscented version. All three are NON-GMO, vegan, gluten free and contain only natural ingredients. And they never test on animals.
Are you convinced yet?? If not, here's a little more from Tammy herself to help push you over the edge:
"I've been in the fitness & nutrition industry for 15 years now. My husband is an entrepreneur who owns restaurants. Together we have 4 beautiful boys (ages 12, 10, 7, & 2 years). We're an all-natural, organic…sort like modern day hippies 🙂 type of family. I've been making homemade stuff for quite some time but my deodorant was pretty darn good since my entrepreneur husband encouraged me to turn it into a product that we could sell…because there are a lot of people looking for this type of deodorant that actually works. So, that's the very short story of how Love Myself Organics was created. We believe in natural living and have a philosophy that if we wouldn't eat it, we won't put it on our skin either (our skin is our largest organ on our body so what we put on it could pass into the bloodstream)! The response to our deodorant this far has been incredible. People are so thankful to have finally found a deodorant that works and is safe…and smells pretty flippin good too. Our goal now is to get the word spread because so many people are looking for this product :-). Our goal with the business is launch more products in the future (all 100% natural & organic), such as laundry detergent, bath & body soaps and other body care products.
How our deodorant is different from what's on the market: First off, it WORKS. It will leave you with no body odor!! It works all day too. Our ingredients are whole food based (so you could technically eat – although it doesn't taste good). Our deodorant applies just like the commercial stuff…just like what everyone is used to. There are a lot of coconut oil based deodorants out there that are very unstable (as the nature of coconut oil is), meaning that when it's warm, the deodorant gets gooey & feels gross to apply. Our deodorant does have coconut oil in it, but it also has cocoa butter, so it stays solid even when its warm. It does not leave a white paste on your pits after applying. It soaks right it doing it's job and won't stain or leave marks on your clothes. Our deodorant truly works great and eliminates all body odor – men & women & even teens & super active, sweaty athletes. The price is good too – $9.00."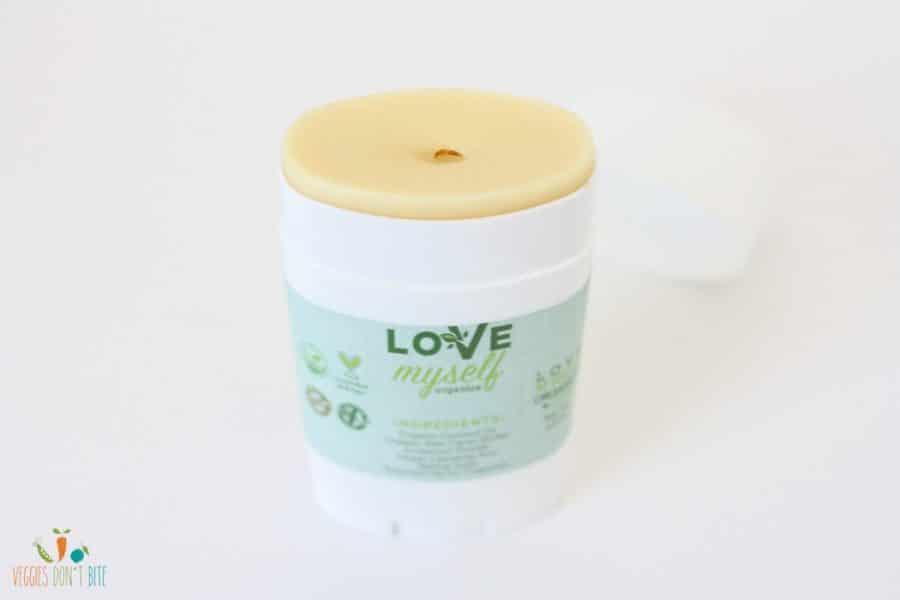 By now, I really hope you're convinced because this stuff is awesome! And here's the best part, Tammy is offering a giveaway of 2 deodorants to my amazing followers! I have many different ways to enter (Blog, Facebook, Instagram and Twitter). I wanted to reach all of you regardless of where you follow me, so take a look below to find a way to enter. You can enter in each way one time and each one will count as an entry! You MUST be a follower to win, because I love doing things for all you amazing and loyal followers, so if you don't follow me in one of these ways you can do so now!
Giveaway entries:
Comment in the comments section below this post
Comment on any of the posts about this giveaway on my Facebook page
Comment on any of the posts about this giveaway on Instagram
Tweet about this giveaway and tag me in your tweet
Giveaway open to US residents only. Ends Sunday February 8 at midnight, I will announce the winner on Facebook, Instagram and through email (make sure I can see it if you're not on the other social media channels) on Monday!
Love Myself Organics is an all natural organic company that currently sells deodorant but has dreams of branching out to many more products. And I can't wait for those too! Tammy and her family live what they preach, a big reason why we connected immediately. Don't miss this opportunity to win one of her amazing deodorants! Thanks Tammy for all you do!