When Kathy Patalsky of Healthy Happy Life contacted me about being part of her book review tour, I was so honored and excited to participate. Even though I was about to have my third baby, being part of this amazing new cookbook review for Healthy Happy Vegan Kitchen was a huge highlight. Then I got the book. Holy wow! One word, GORGEOUS. First off, the colors are insanely awesome. My blog colors are very similar so I may be a little partial…LOL! But who doesn't love bright fun colors? They just make you happy looking at them! Second, the cover of the book is this picture of an absolutely beautiful burger. And I LOVE burgers. I have six burger recipes on my site, plus one ready to post but not on there yet, and two more recipes in the making! So naturally the cover of this book speaks to me.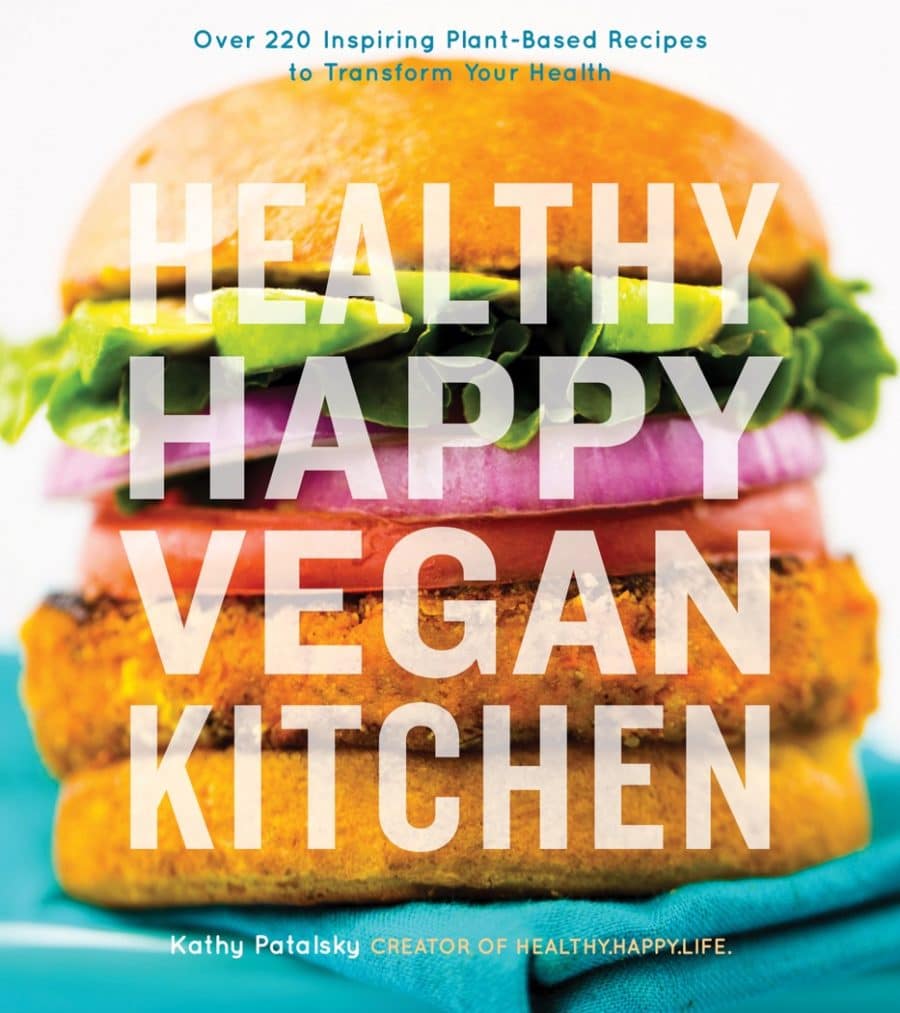 Now if you think that you can't judge a book by it's cover, then you are sorely mistaken. If the mere glance at the cover makes you drool, then get yourself a bib because the inside will make you salivate like nothing ever before! The pictures make you want to literally eat the page. I don't suggest doing this, it doesn't end well…The biggest problem I had with this review was deciding what recipe to make! So I put my kids to the task. Naturally, they picked the cookies. I've taught them well! But look at all these options, can you blame me for having trouble?!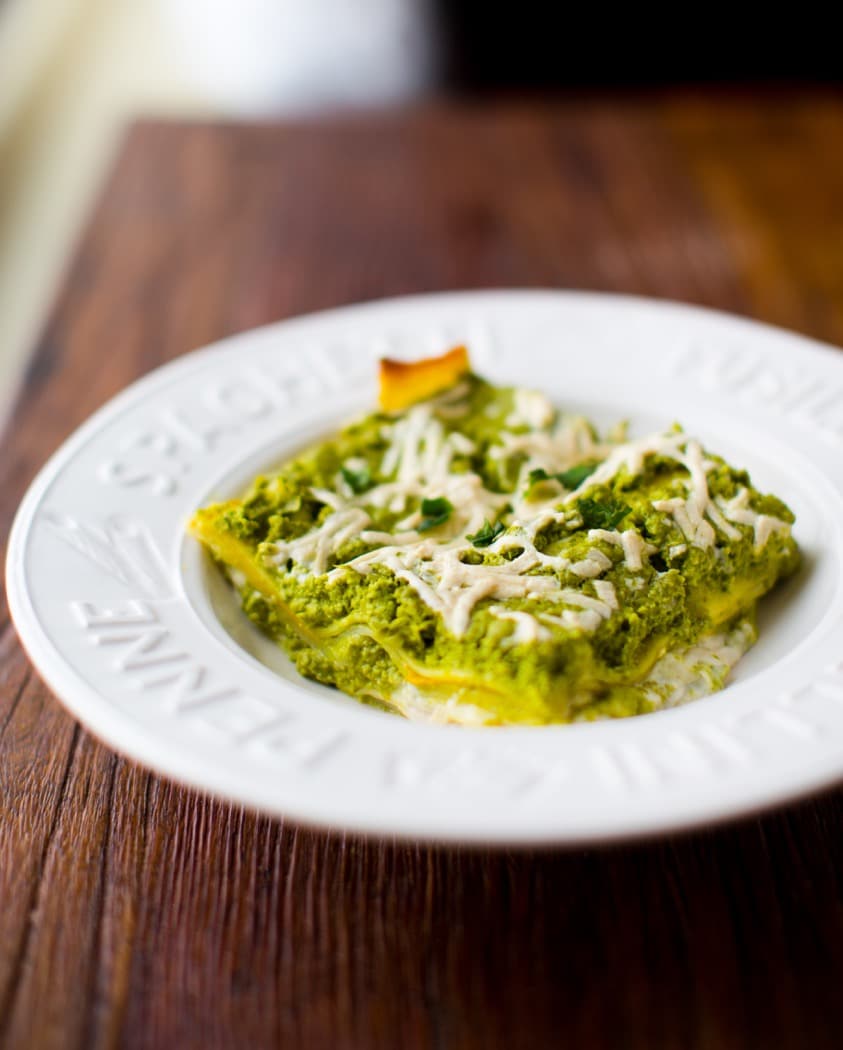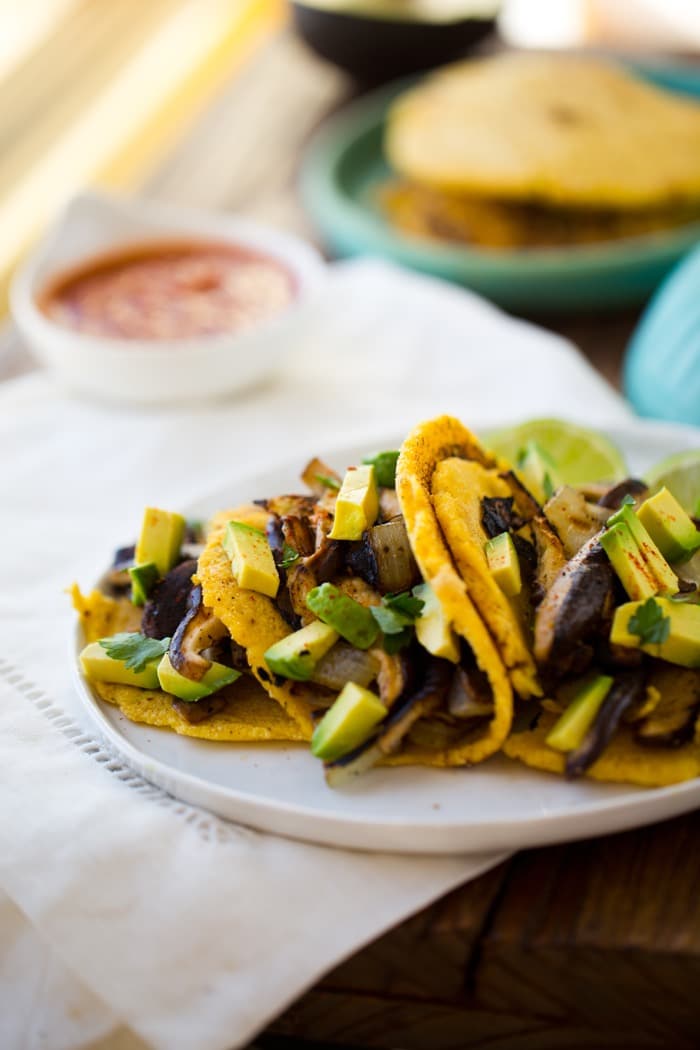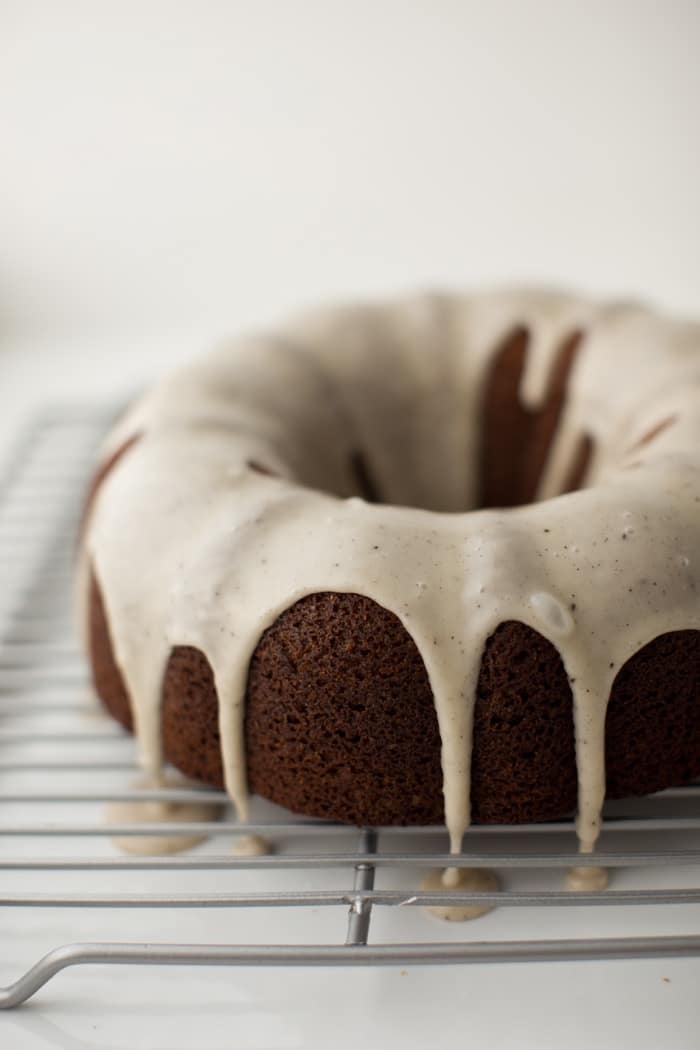 Being a mom of three, including one newborn, doesn't exactly give me the gift of time. So I am happy to report that these cookies were SO easy to make. I mean, if me, the mom of a newborn, 3 and 4 year old, can do it in-between laundry loads, dinner and bath time, then anyone can do it! They were not only easy to make, but they were delicious! My kids were flabbergasted at the fact that they could now eat their typical almond butter and jelly sandwich in cookie form! Yeah, and thanks for that Kathy because now they just don't understand why it can't ALWAYS be in cookie form. LOL. I actually ended up making these again with sunflower butter for their school, it's a no nut school, and they turned out awesome as well! So fret no more nut allergy mamas, this cookie is for you too!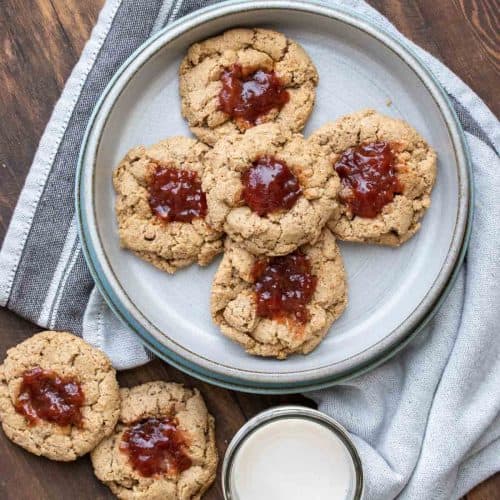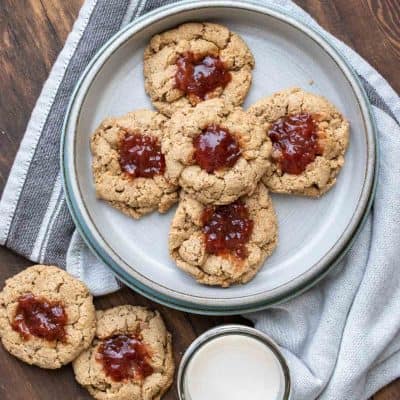 Easy Vegan Gluten-Free Thumbprint Cookies
These vegan thumbprint cookies are not only also gluten-free but they are made with only a few simple ingredients and are so easy to make!
Ingredients
3/4

cup

oat flour

, gluten-free if needed

1/2

cup

cane sugar or coconut sugar

2 1/2

tablespoons

almond butter

, softened

2

teaspoons

virgin coconut oil

, softened (optional, see note for oil free)

1/4

teaspoon

ground cinnamon

Pinch

sea salt

Pinch

baking soda

2

tablespoons

fruity jam

, any flavor
Instructions
Preheat the oven to 400°F.

In a bowl, combine all the ingredients, except the jam, until a soft dough forms.

Carefully roll the dough into balls and place on the prepared baking sheet. Press a small thumbprint into each cookie. Place the cookies in the freezer for 10 minutes to solidify the shape for baking.

Bake the chilled cookies until they are rounded and lightly puffed and darkened on the edges, 8 to 10 minutes.

Pull the cookies from oven and dab a small bit of the jam in the center thumbprint of each cookie.

Remove the cookies from the pan and transfer to a plate. Place the cookies in the fridge to chill. Serve the cookies once they have cooled and firmed up a bit, otherwise at room temperature they will be slightly soft in texture. These cookies are best served the same day they are baked.

Store any leftovers, covered, in the fridge, for 1 to 2 days. For longer storage, place the cookies in sealed containers or baggies and store in the freezer. Rewarm the frozen cookies in the microwave for 30 seconds, or allow to come to room temperature on a plate on the counter.
Notes
If dough is too soft to work with, place in the fridge a few minutes to firm up a bit.
To make these oil free, simple don't use the oil. You will need to make sure your almond butter is nice and runny.
These make about 8 cookies. Serving size is one cookie.
Text excerpted from HEALTHY HAPPY VEGAN KITCHEN, © 2015 by Kathy Patalsky. Photos © Kathy Patalsky.
Recipe by Veggies Don't Bite, visit our site for more great plant-based recipes.
Nutrition
Calories:
147
kcal
Carbohydrates:
24
g
Protein:
3
g
Fat:
5
g
Saturated Fat:
1
g
Sodium:
37
mg
Potassium:
79
mg
Fiber:
1
g
Sugar:
15
g
Vitamin C:
1
mg
Calcium:
24
mg
Iron:
1
mg
Nutrition and metric information should be considered an estimate.
How awesome is Kathy?? Well, awesome enough to offer for me to host a giveaway of her book! So, one lucky reader of mine will get to experience this amazing cookbook for free! All you have to do is enter below. Super easy! You need to be a blog subscriber to win, I only do giveaways for my subscribers as a thank you for being awesome enough to follow my blog. If you aren't a subscriber and would like to be, just look on my blog header, footer, sidebar or the end of this post! Giveaway ends Sunday! Also, USA residents only, so sorry but the publisher can only ship to USA addresses.
Kathy, thank you SO much for including me in your awesome adventure. You are amazing (and I've met her so I know this for a fact) and I love that we can hang from time to time. I look forward to the next meet up and giving you a giant congratulatory hug because this is a home run of a cookbook! Good job girl! Keep rocking this life the way you have been!
And how adorable is she?!