My original Vegan Veggie and Bean Burgers are a popular item with my friends and family. From long time vegans to meat eaters looking for a break, I continue to get positive comments from everyone that has given them a try. I almost always have a stock in my freezer and they are a go-to easy meal for those crazy weeks. Bottom line, we LOVE them! In fact, all vegan burgers are a general overall favorite of mine so I really wanted to create another recipe to add to my collection. Lately, I have been loving my Hemp Hearts from Manitoba Harvest, so I decided to try and make a burger using this favorite ingredient of mine.
Truth be told, this was not an easy task. Hemp seeds are very delicate to work with, so it took me many trials to get the texture right. These are not as hearty as my original burger, but delicious nonetheless. A little more delicate in both taste and texture, these take some care when cooking but once cooked and cooled just a bit, they are easily eaten in both a bun or on top of a salad for a lighter meal. I love the simplicity of the spices that allow the natural plant based taste of the cauliflower and hemp seeds to come out. I originally wanted to make these without beans, but the texture was much too crumbly to constitute an actual burger. I found that the garbanzo beans were neutral enough to sit back and allow the other flavors to come out, but hearty enough to give the burger a stable texture. All in all these came out great, even if my family had to endure many weeks of trial after trial. Let's just say we may need to take a "burger" break around here…ha! Hope you enjoy them as much as we do!
[recipe title= "Cauliflower Hemp Burgers" servings= "Makes 10 large burgers"]Simple yet flavorful, this plant based burger showcases the natural taste of it's ingredients.
Ingredients:
note: I use heaping cups of the veggies. You can sub another gluten free (or non gluten free) flour for the almond meal if you need this nut free. It helps bind the burgers, so if you omit entirely they won't hold together as well. These get more stable in texture as they cool so allow them to sit for a few minutes before eating.
Instructions:
Preheat oven to 400. Mix 4 tablespoons ground flaxseed with 12 tablespoons water in a small bowl and set aside for 10 minutes to make flax eggs.
Wash and chop veggies. Place them on a parchment lined cookie sheet, sprinkle oil (if using), a dash of salt and pepper and bake at 400 for 15 minutes, until cauliflower is soft but not mushy. Put veggies, garlic, chives and parsley in a food processor, and pulse until chunky but chopped. Do not puree into a mush or paste.
Next add mixture into a large bowl, keeping about a fourth of it in the food processor. Add the beans into the food processor and mix until beans are part puree but still have some chunks. Add to the bowl.
Add hemp seeds, almond meal, flax eggs, salt and pepper to the bowl and mix well. Taste and add more salt and pepper if needed, it should taste good as is raw.
Once you get the taste you like, allow mixture to set a bit so hemp seeds soak in some liquid. The mixture should hold together well, if it does not then mash the beans a bit more.
Shape into 4 inch patties, then cook in pan on stove top over medium heat for 6-8 minutes on each side (depending on stove). Make sure to keep pan covered to help the burger cook throughout. Check every few minutes to prevent burning, should be slightly browned when ready.
Serve on lettuce for a lower carb meal or on sprouted wheat or gluten free buns. Top with Garlic Chive Aioli, and other toppings of choice such as tomatoes, lettuce and red onion. Serve with oven fries, I like to sub purple potatoes for the regular ones. [/recipe]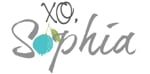 Here is an update on nutritional information as requested by one of my followers, this is for ALL 10 burgers the recipe makes so divide by 10 for one burger. I used My Fitness Pal to import ingredients and figure it out!
Here's the info with using veggie broth to roast the veggies:


Here's the info with using olive oil to roast the veggies: