These vegan sweet potato gnocchi are easier to make than you think! Gluten-free, super versatile and makes the perfect family meal!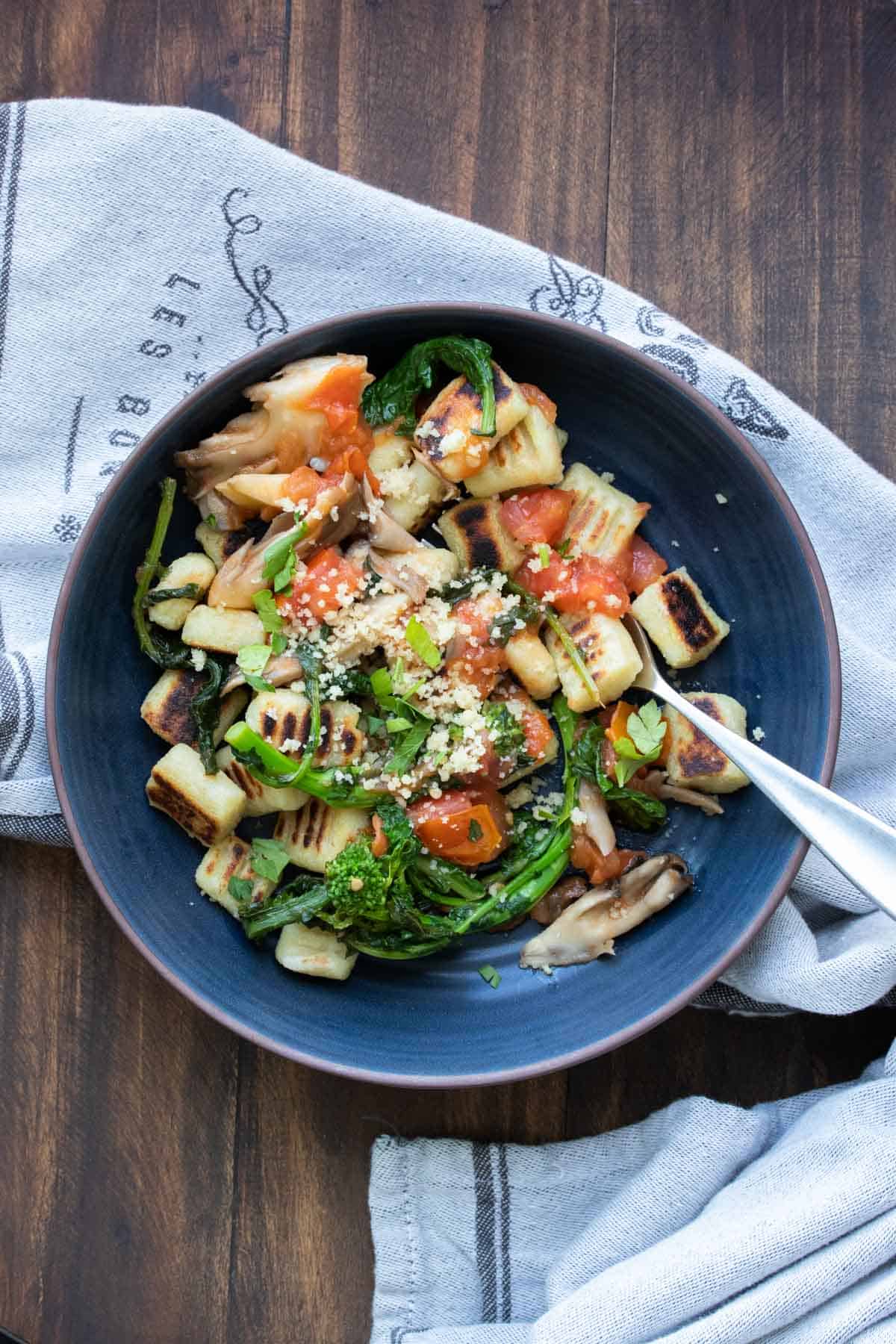 This is probably my family's favorite meal. It's loved by everyone and requested for dinner more often than I can count. Good thing they aren't hard to make!
Making your own pasta is not as hard as you may think, so don't be intimidated! It's a great way to control the ingredients, keeping things on the healthier side. Plus, it's a fun activity to get the kids involved in- they've had practice with Play-Doh I'm sure!
Ingredients
This recipe uses a handful of healthy ingredients including:
Sweet Potato
Flours
Seasonings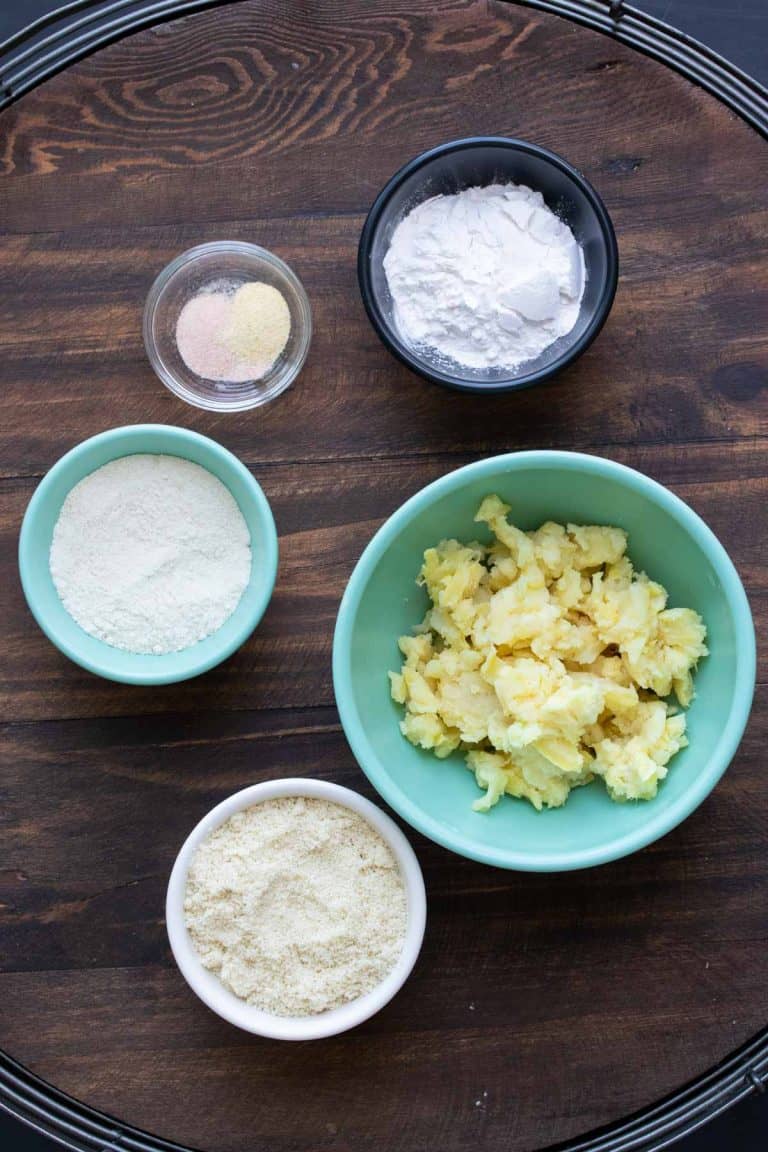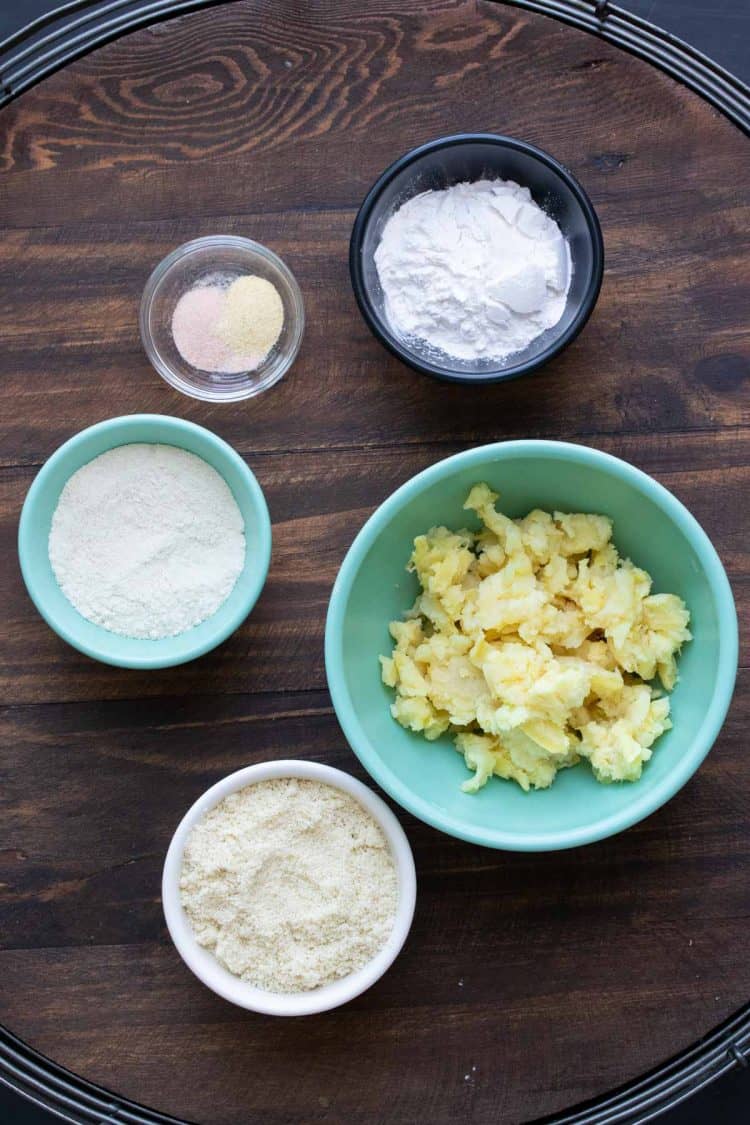 How To Make Vegan Sweet Potato Gnocchi
Mix all ingredients until you get a nice ball of dough.
Divide the dough and roll into long pieces.
Cut them up.
Give the gnocchi some texture.
Boil.
Sauté if you want to add that awesome crisp.
Top and serve!
Serving suggestions
One of the reasons gnocchi is so wonderful is because it's so versatile! Try this gnocchi with any of the following:
Tips and tricks
Here's a few helpful hints that might come in handy:
Baking vs boiling is the best way to cook potatoes for gnocchi. Boiling could introduce too much moisture which can affect the dough consistency.
Prepare the gnocchi ahead of time by boiling them then storing in an airtight container in the refrigerator until you're ready to serve. Re-heat them by sautéing in a pan with oil, then tossing in your sauce!
Sautéing isn't necessary, but it does give a nice crispy texture on the outside while preserving the soft inside. If you prefer softer gnocchi, simply boil then mix with your sauce.
Store leftover gnocchi in an airtight container in the refrigerator for up to 5 days. Reheat in a microwave safe dish at 30 second intervals until desired temperature is achieved.
Common Questions
What is gnocchi?
Gnocchi is an Italian pasta shaped into dumplings, traditionally made from potatoes, flour, and egg. This recipe is vegan and gluten-free, so there is no egg, and I've used gluten free flours.
Can you freeze gnocchi?
Yes! It's best to freeze gnocchi before it's cooked. Place the shaped dough on a cookie sheet in a single layer and freeze until solid. Then transfer to an airtight freezer safe container and freeze for up to 6 weeks.

To cook, carefully place the frozen gnocchi directly in boiling water and boil until they float.
Is potato gnocchi healthier than pasta?
Essentially, yes. Gnocchi gets much of its substance from potatoes instead of flour. Plus, since this recipe is gluten free and contains all whole food ingredients, it's healthier than your standard pasta.
More Sweet Potato Recipes
If you enjoy this dish, check out these other recipes featuring the sweet spud: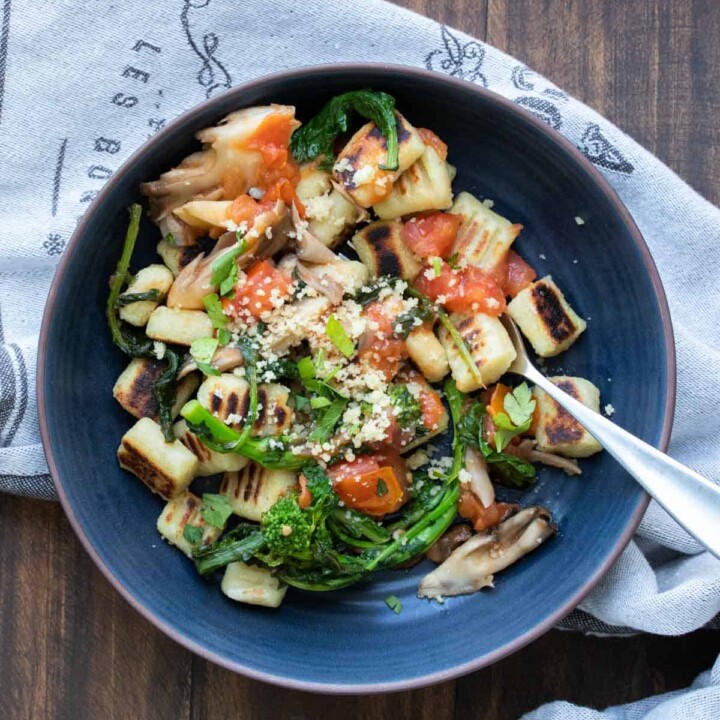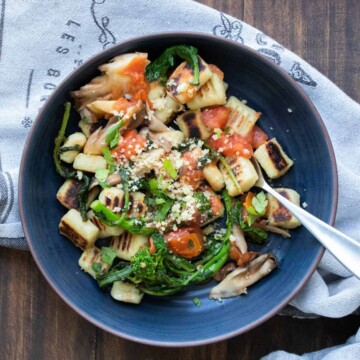 Gluten-Free Vegan Sweet Potato Gnocchi
These vegan sweet potato gnocchi are easier to make than you think! Gluten-free, super versatile and makes the perfect family meal!
Ingredients
1 cup cooked sweet potato , you can also use regular potato for a great result
½ cup fine grained almond flour
¼ cup brown rice flour
¼ cup tapioca starch
¼ teaspoon garlic powder
¼ teaspoon sea salt
Instructions
Add all ingredients into a bowl and mix with your hands until you get a nice ball of dough.

Break the dough into 4 equal parts.

Roll out each part into long pieces about ½ to ¾ inch thick. If your potato is on the wetter side you may need to add a little extra flour so it doesn't stick. If it's on the dry side, you can wet your hands and massage the dough until it is the perfect moisture. I didn't need to roll with flour to prevent sticking as my dough was perfect in moisture.

Cut each one in 1 inch pieces.

Using a fork press down to get the lined texture on the top. You will need to pinch the piece back into a thicker shape as the fork will flatten it a bit.

Bring a pot of water to a boil. Carefully drop gnocchi into the pot.

When they are ready, they will rise to the top. Using a slotted spoon get out the gnocchi that float up and place on a plate.

If you want to get a crisper outer edge, sauté the gnocchi in a pan with a touch of oil.

Serve with sauce or topping of choice!
Notes
You can cook your sweet potato in the microwave, oven or boil it. If you boil it keep in mind that it will be more wet and you may get too wet of a dough so you will need more flour. I recommend oven or microwave.
I tested this with regular potato, white sweet potato and orange sweet potato with great results.
If you want to make this nut free, I tried it using sorghum flour and got a pretty good result. The taste was a little different as was the texture, but an option for a nut free version
This makes about 58 gnocchi.
Tips to prep ahead:
Have your sweet potato cooked and ready to use.
Recipe by Veggies Don't Bite, visit our site for more great plant-based recipes.
Nutrition
Calories: 169kcalCarbohydrates: 24gProtein: 4gFat: 7gSaturated Fat: 1gSodium: 149mgPotassium: 141mgFiber: 3gSugar: 2gVitamin A: 4717IUVitamin C: 1mgCalcium: 39mgIron: 1mg
Nutrition and metric information should be considered an estimate.
Never miss a recipe!
Sign up here and get a FREE quick and easy meal guide!