These are the perfect vegan recipes for beginners! These meals are simple to make, don't take loads of time or use weird ingredients and taste incredible! The perfect way to add plant-based meals in.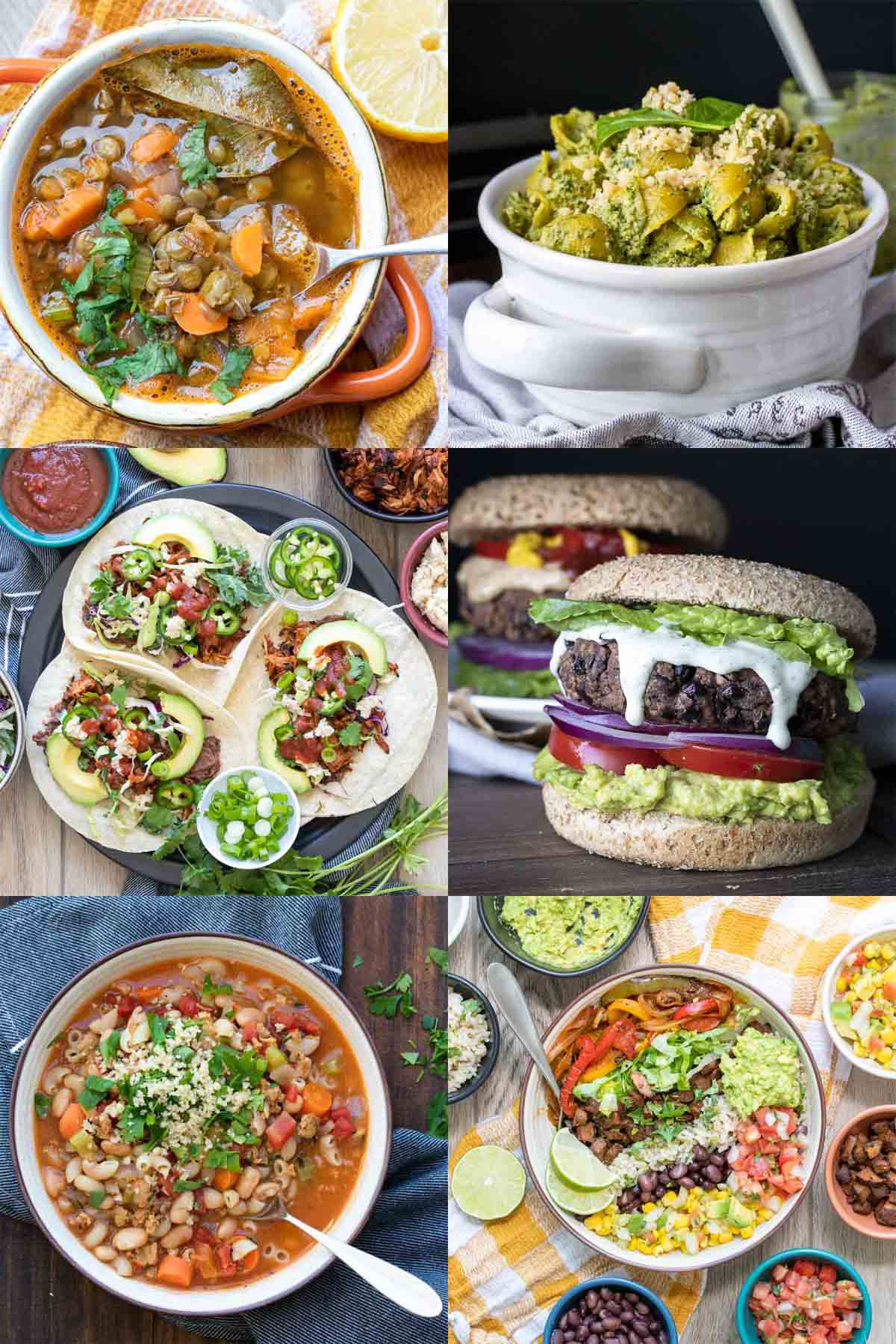 This post was originally published on January 2, 2017.
Whether you are just transitioning to a plant-based diet, trying out this whole Veganuary thing, have a New Years resolution to add more plants into your diet, or simply need life to be easy, these are for you!
This is the perfect list of easy vegan dinner for anyone. Not just new vegans! But starting something new can be hard, which is why I am here.
I have a ton of helpful information for starting a vegan diet, meal prepping veggies to make it easier and so many amazing simple meals you'll wonder why you didn't start sooner!
This is a list of my favorite vegan recipes that are perfect for beginners because they are fairly simple yet are loaded with flavor! They also represent mainstream meals that show how plant-based foods are not boring!
Vegan Soup Recipes
A soup with simple flavors, stacked with protein and iron, and amazing taste. This Greek lentil soup brings me the comfort of home every time.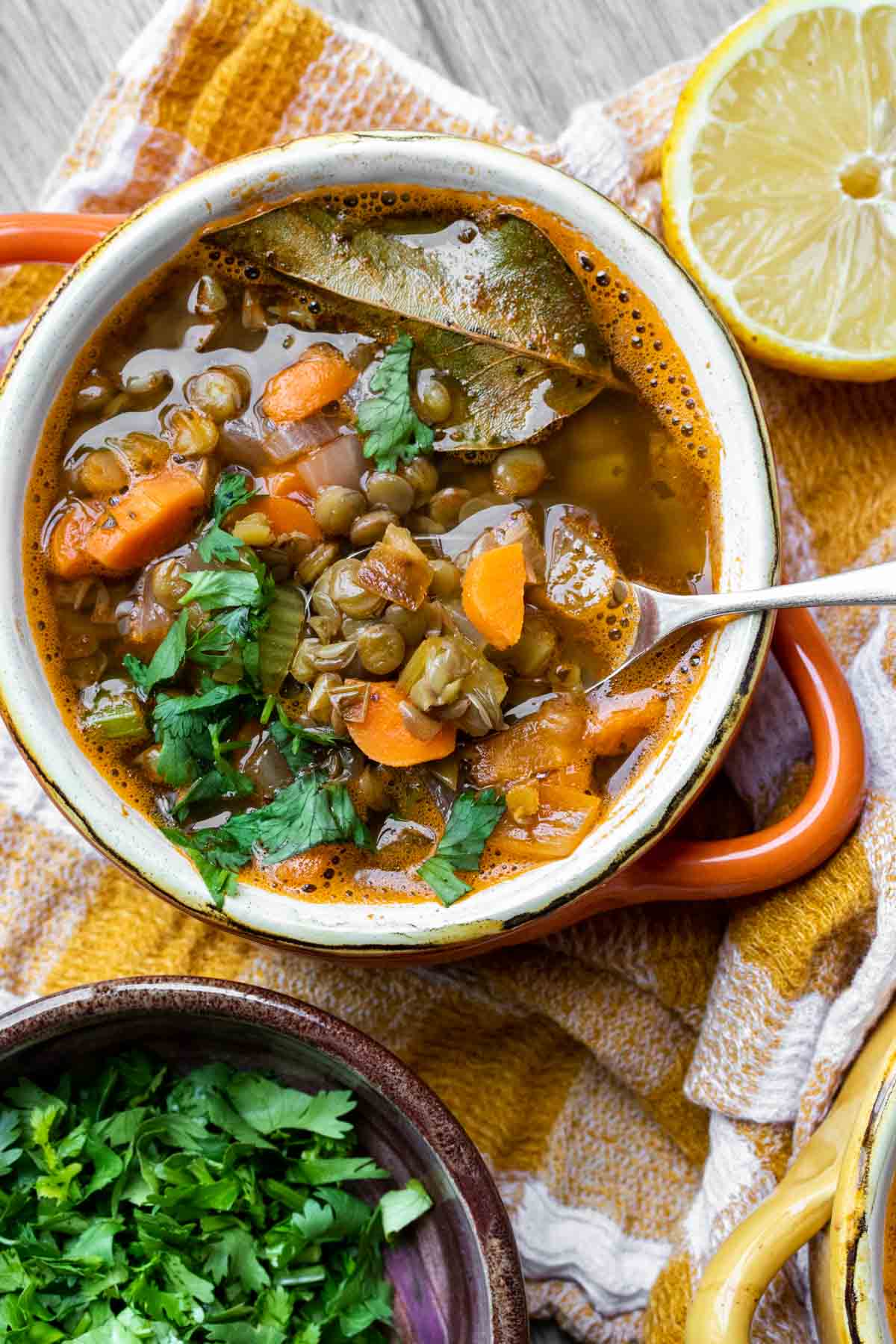 Grab a spoon and dig into the best vegetable pasta fagioli recipe! It's super easy to make and so warm and comforting. Plus filled with veggies and protein!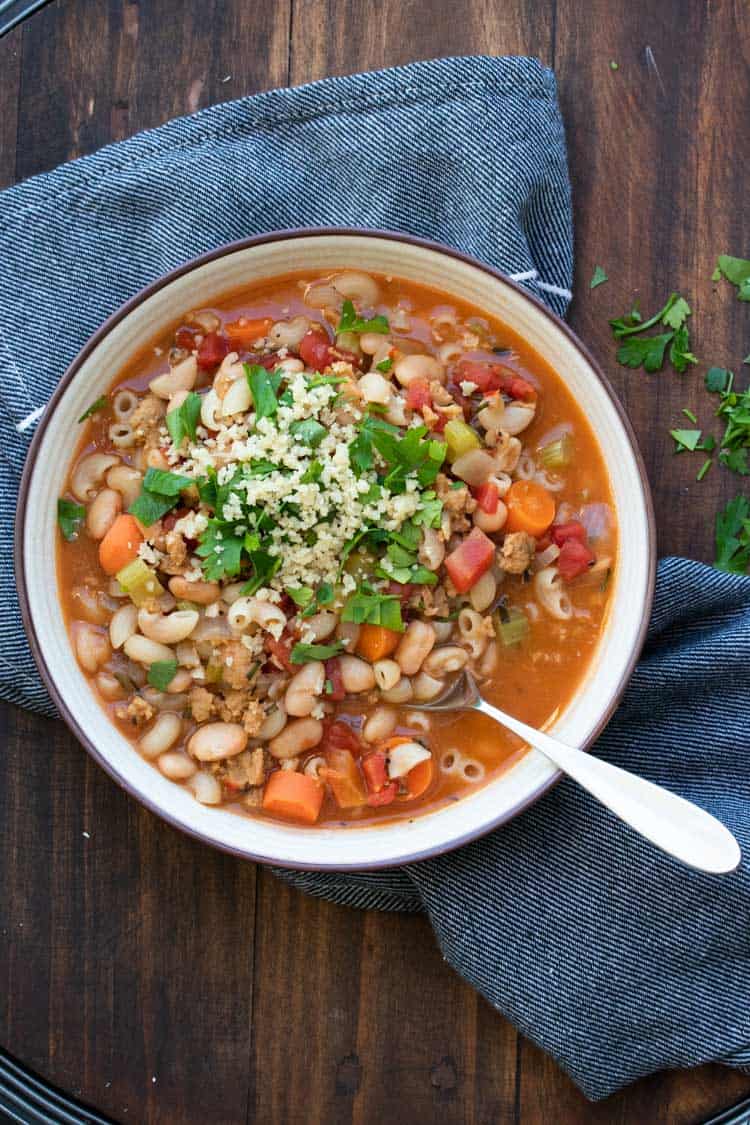 Vegan Recipes in Buns or Tortillas
Vegan Rice and Black Bean Burrito
This rice and black bean burrito has the perfect combination of amazing texture and flavor. It's easy to make and you'd never know it was vegan!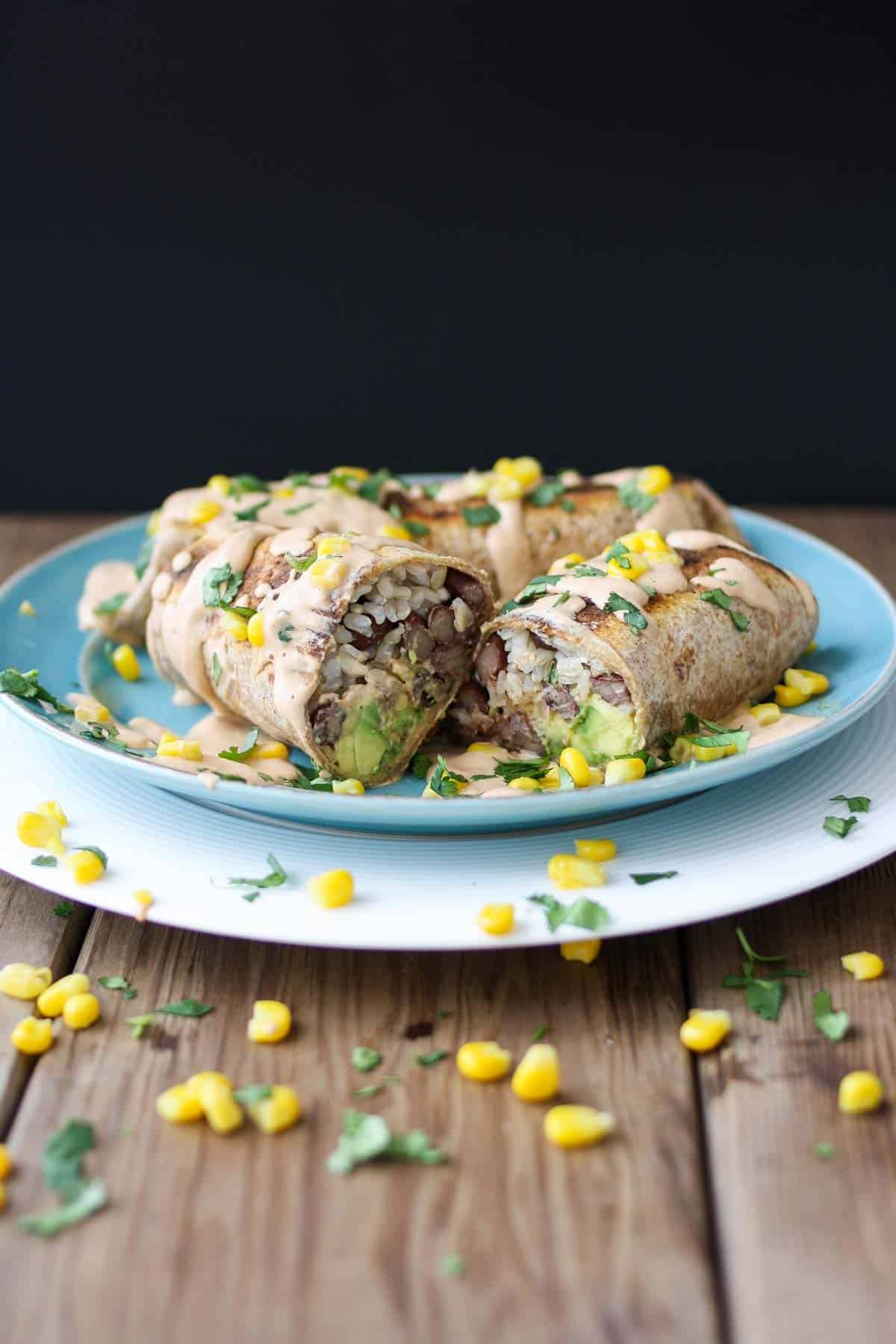 Vegan Gluten-Free Black Bean Burgers
Looking for the perfect easy recipe for a quick dinner? These gluten-free vegan black bean burgers are low fat, full of protein and take 10 minutes to prep!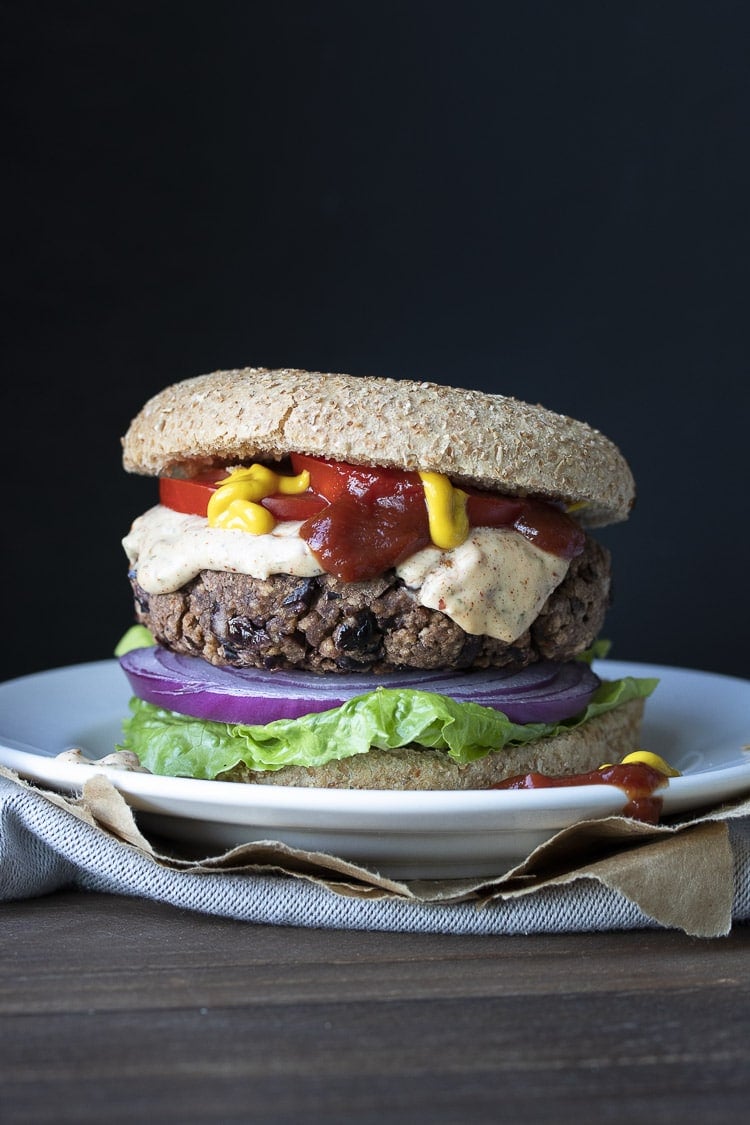 These vegan jackfruit tacos are not only easy to make but they are absolutely delicious! Paired with refried beans, its an all in one meal!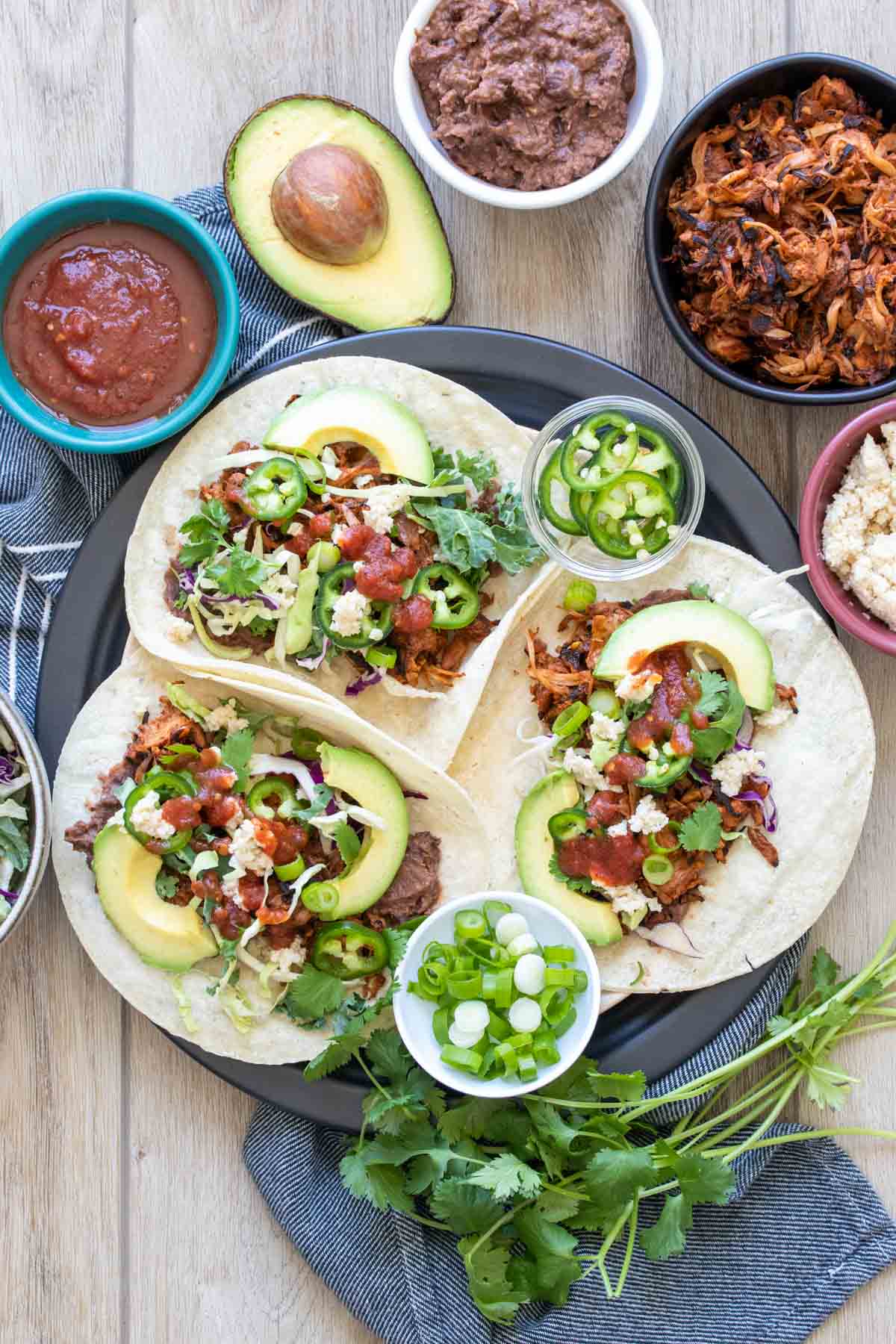 Black Bean and Veggie Enchiladas
Vegan black bean enchiladas packed with veggies and an incredible flavor. They're super simple to put together and make a meal the whole family will love!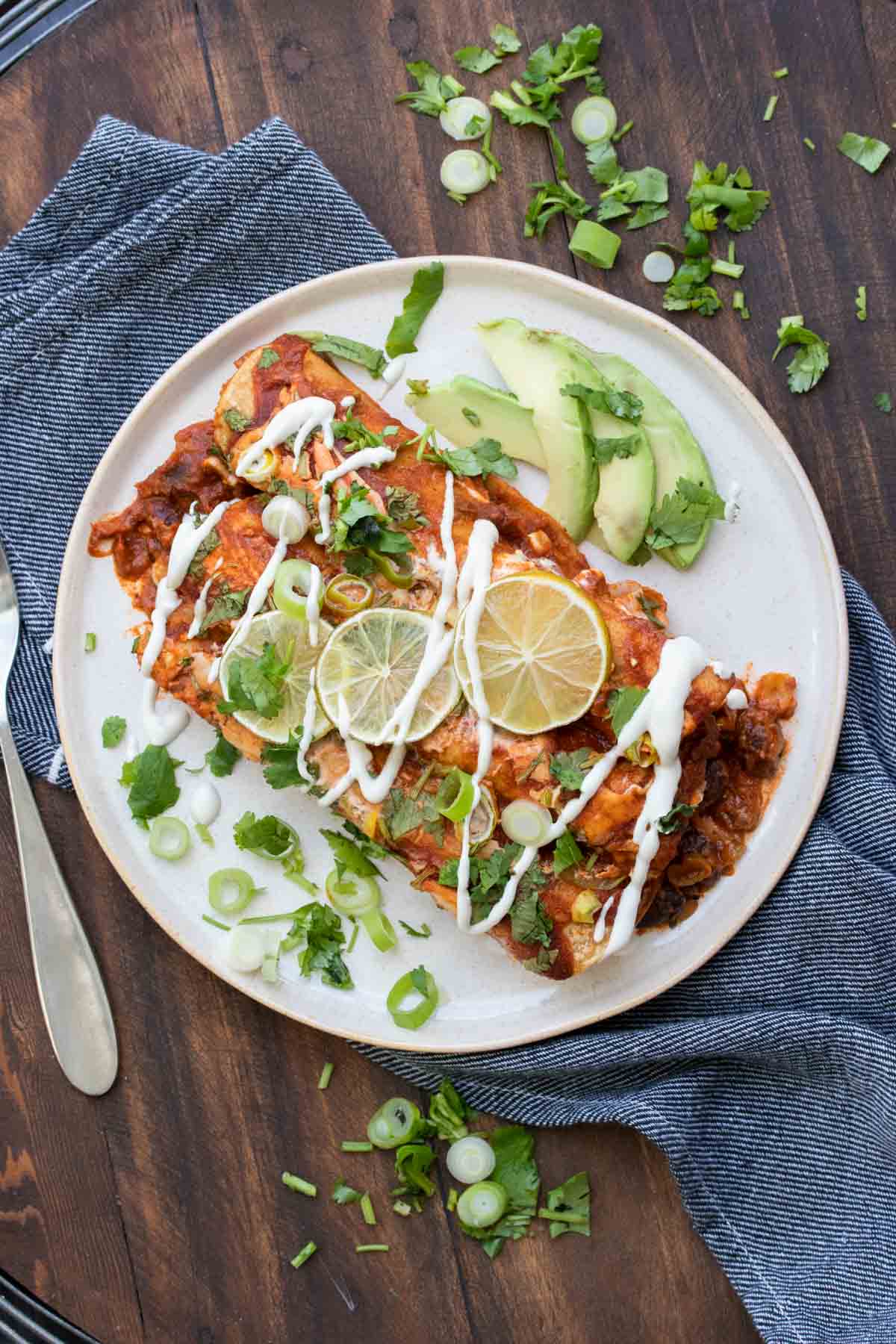 Vegan Recipes in Bowls
Chipotle Inspired Burrito Bowl
This vegan burrito bowl recipe is inspired by Chipotle but cheaper and healthier because you make it at home. The perfect meal prep!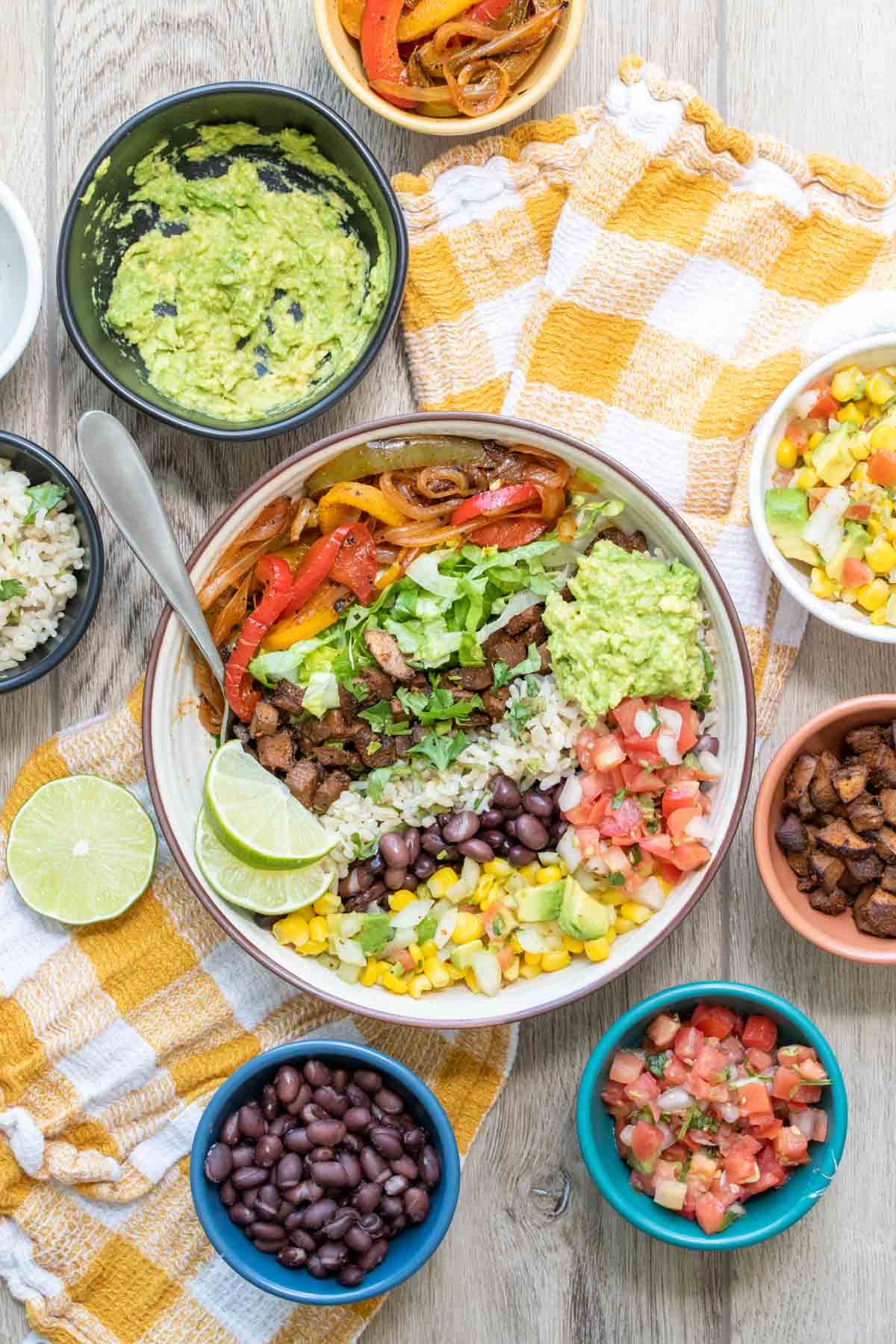 Looking to reduce waste and use leftover veggies in the fridge? This vegetable teriyaki stir fry is the perfect solution. Easy to make and huge on flavor!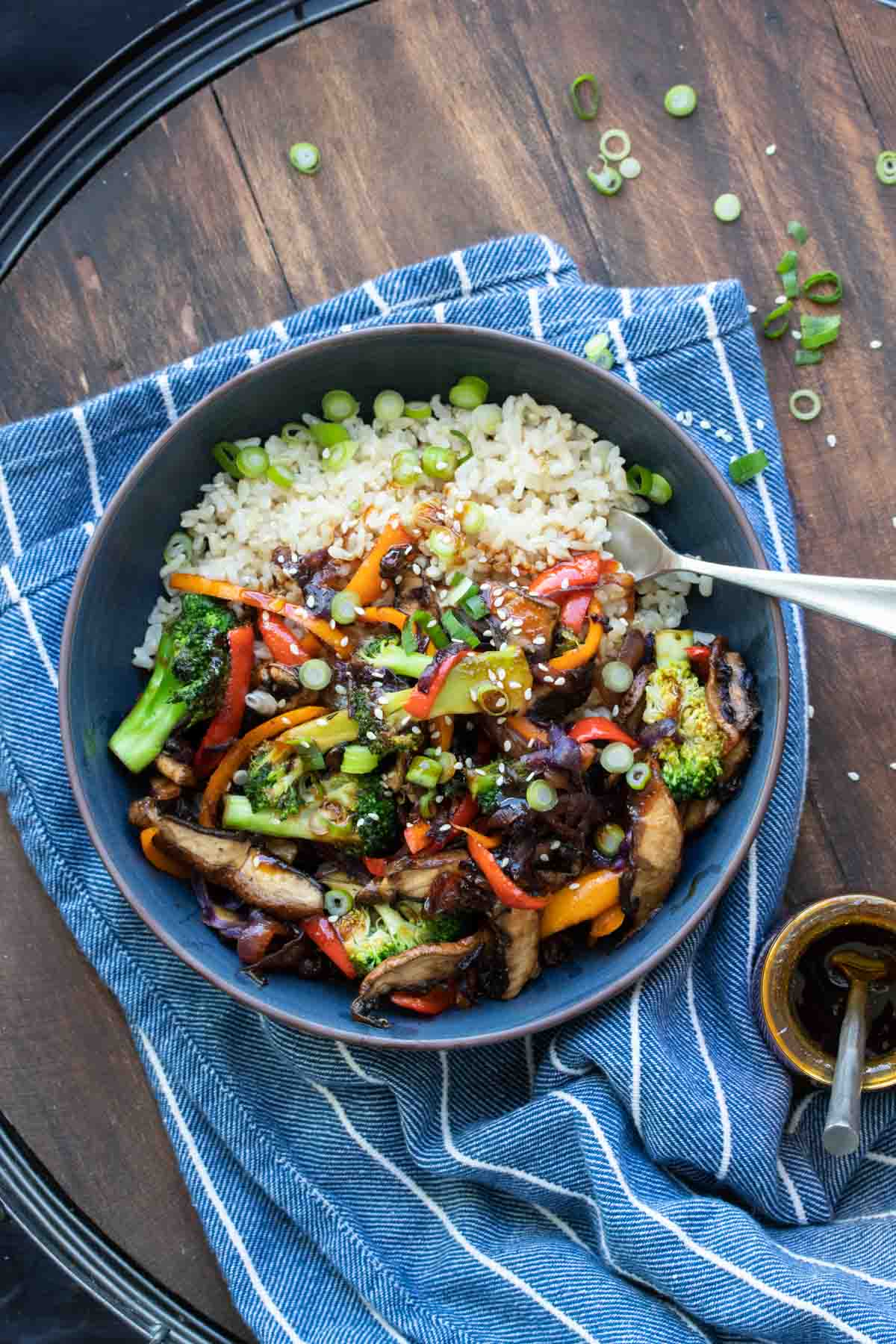 Vegan pasta recipes
This vegetable bolognese is hands down the best recipe ever. It's so flavorful, made with whole food ingredients and comfort food perfection!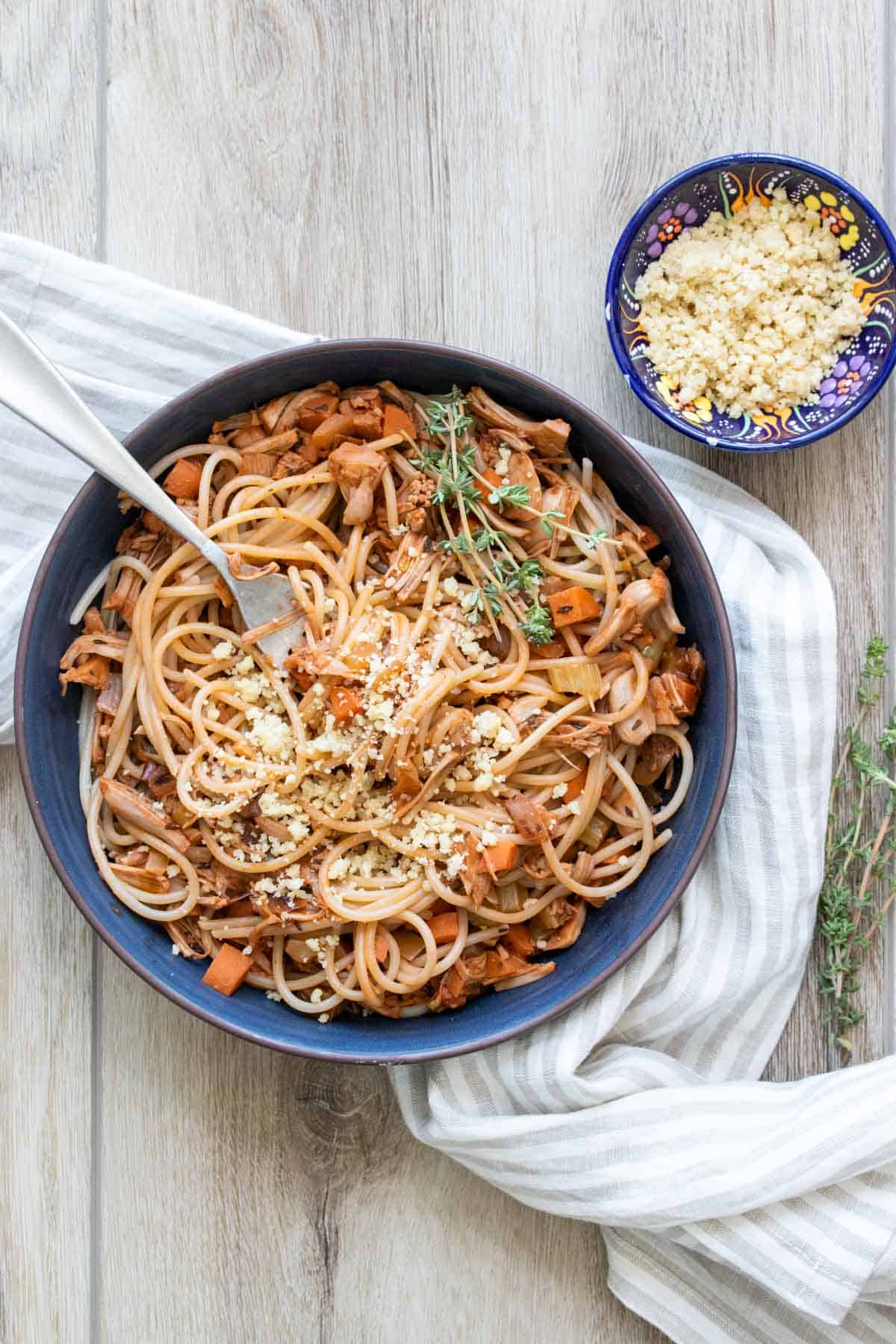 This vegan broccoli pesto is a perfect way to get more veggies into your family. Easy to make and pairs perfectly with your favorite pasta!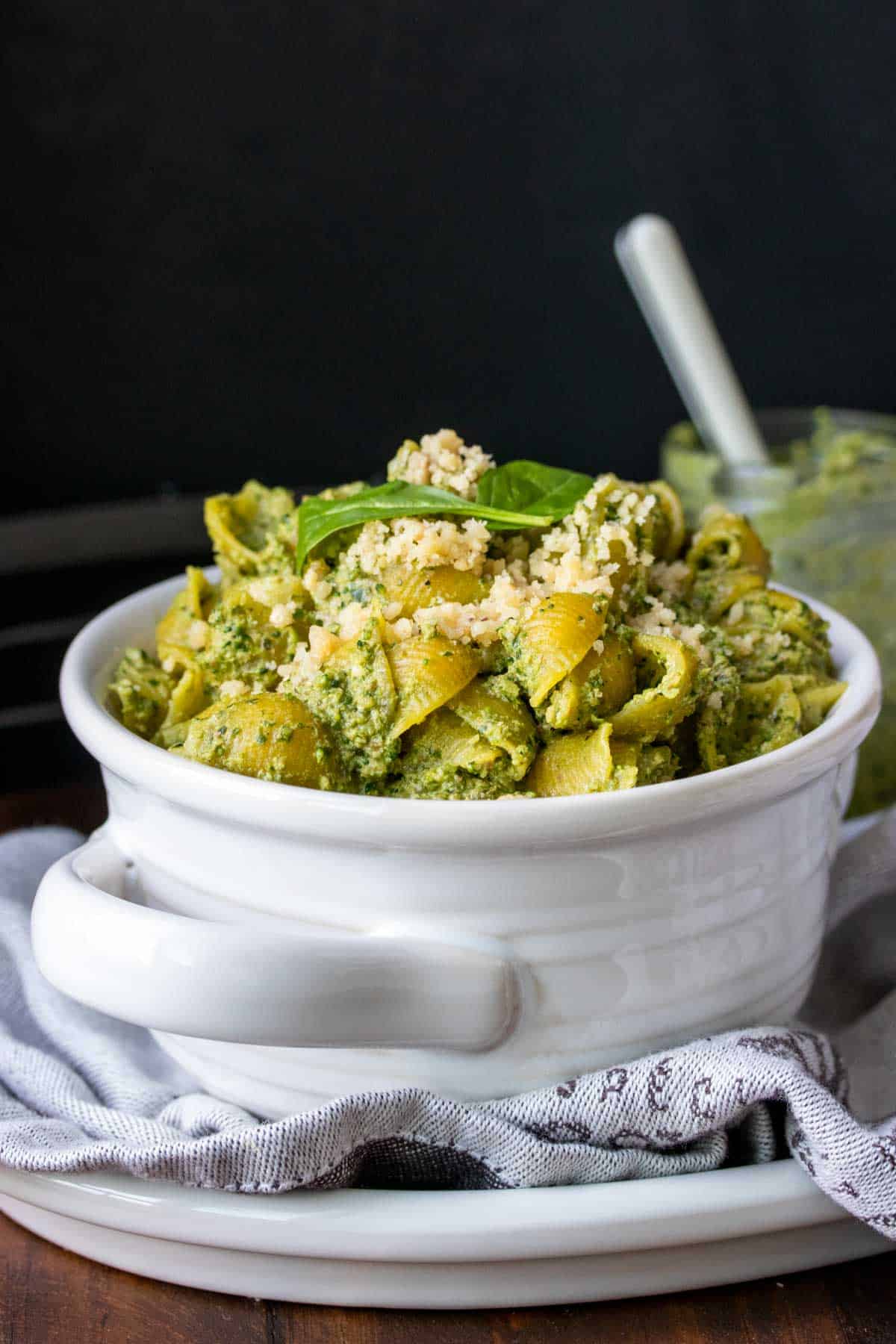 Basics for Vegan Dinners
When you're creating a plant-based dinner you want to make sure you're covering all your bases. Try to include a mix of the following:
Greens
Protein
Carbohydrates
Healthy Fats
Staples to have on hand
Keeping these ingredients in your kitchen as often as possible makes it easy to throw together last minute meals. Many of these foods are used commonly in plant-based recipes:
Pasta, beans, grains:
Dried pasta of choice, gluten-free if needed
Black beans
Pinto Beans
Chickpeas
Brown Rice
Quinoa
Oats
Nuts and seeds:
Cashews
Almonds
Walnuts
Flax seeds
Hemp seeds
Chia seeds
(Non) Dairy:
Non-dairy milk- Silk Cashew Milk, almond milk, coconut milk, etc.
Plain dairy-free yogurt
Coconut cream
Spices and baking essentials:
Onion powder
Garlic powder
Paprika
Chili powder
Cumin
Basil
Oregano
Ginger
Cinnamon
Salt & pepper
Vanilla extract
Vegetable broth
Brown rice flour
Almond Flour
Oat Flour
Maple strup
Produce:
Potatoes
Onions
Greens
Garlic
Peppers
Mushrooms
Zucchini
Bananas
Apples
Berries
Common Questions
How do I start going vegan?
Start off by incorporating more plant-based recipes to your menu. They key is not not jump in too fast and overwhelm yourself. Ease into it as you feel more comfortable. Find vegan options you enjoy and work them into recipes. Make small, achievable habits, and overtime it will get easier and easier!
What are good meals for vegans?
There are so many amazing options out there! From tacos, soups, salads, burgers and sandwiches, and more, you'll find that eating plant-based doesn't limit flavor. Create a meal that includes greens, protein, carbohydrates, and healthy fats.
Is vegan food healthy for you?
It certainly can be, but there are plenty of unhealthy vegan foods as well. Making your own homemade whole food plant based recipes is generally very healthy, especially when you make sure to work in all of the necessary nutrients. Some store-bought vegan options can be loaded with not-so-healthy ingredients so make sure to read the label.