I can't believe that 2017 is here! It's been a crazy crazy year, mostly good, but definitely busy. My goal for 2017 is to streamline and simplify. Get a plan in place to help things go smoother! How about all of you? Well, I'm here to help with one area, EASY HEALTHY new year's recipes! Here is my list of ten recipes from the blog that are easily prepped, easily put together and totally delicious!
Starting the year healthy is not as hard as you think. And I'm here to make it even easier! This list of my top ten healthy new year's recipes is a great place to start. You are able to prep these ahead of time and have ready for when you need them. See the notes section of each recipe for prepping tips plus ways to make them friendly for your whole family including the littles! And a huge plus is that these are all totally balanced meals with protein, veggies and all you need for a perfect dinner! Without further ado…drumroll please!
Top 10 Easy Healthy New Year's Recipes:
1. GREEK LENTIL SOUP- "FAKES": A soup with simple flavors, stacked with protein and iron, and amazing taste. Brings me the comfort of home every time.
2. VEGAN GRILLED BURRITOS WITH BLACK BEANS, RICE, AVOCADO & SALSA CREMA: A gourmet meal with a fast food feel. These grilled burritos are not only super fast and easy to put together but the flavor will knock your socks off!
3. KOREAN CHICKPEAS, CARROTS & POTATOES OVER QUINOA: A vegan twist on a Korean dish that will leave you wanting more. Full of protein and flavor, this is one you won't want to miss!
4. RAW ZUCCHINI NOODLES & VEGGIES: Zucchini noodles and raw veggies topped with delicious raw marinara for a warm summer day. Fresh, flavorful and filling, a perfect alternative to a cold salad!
5. BBQ TAHINI POWER BOWL: A power bowl for the gods. Loads of veggies and protein smothered in the most delicious sauce you've ever had. One bowl, one fully healthy meal. Easy and delicious!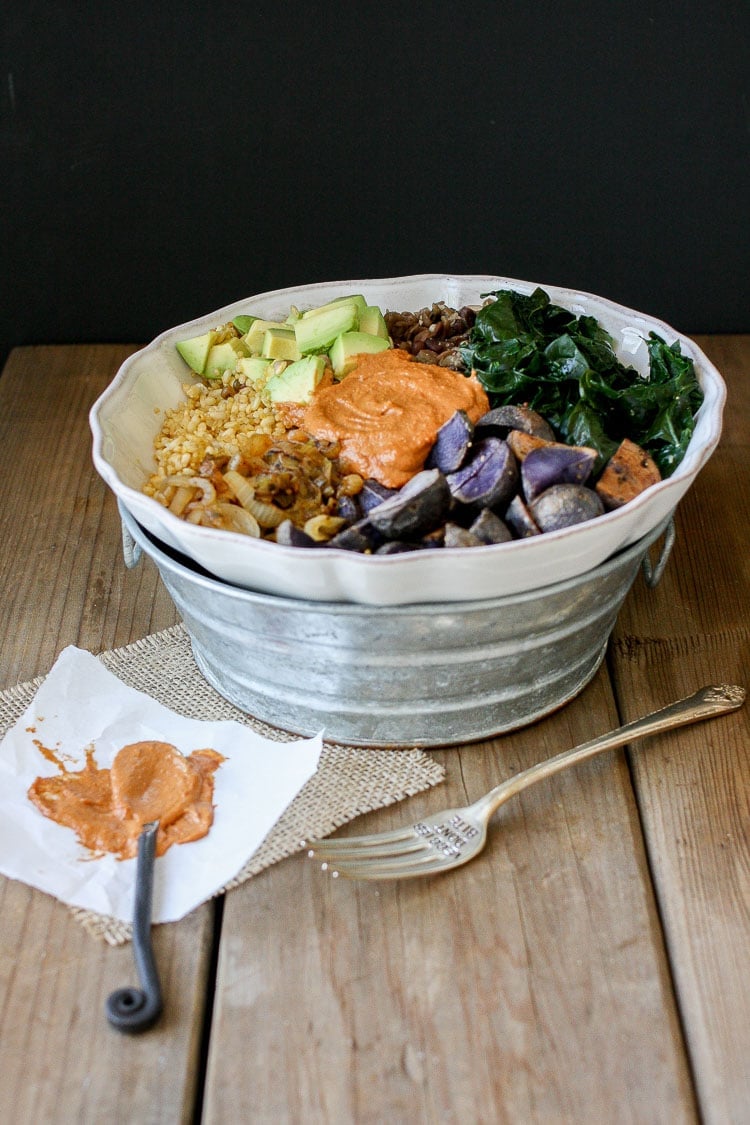 6. BUFFALO CHICKPEA BURGERS: The ultimate indulging plant based burger. Buffalo sauce flavored, filled with veggies, and paired with amazing toppings, this burger will erase all others from memory. Meat who?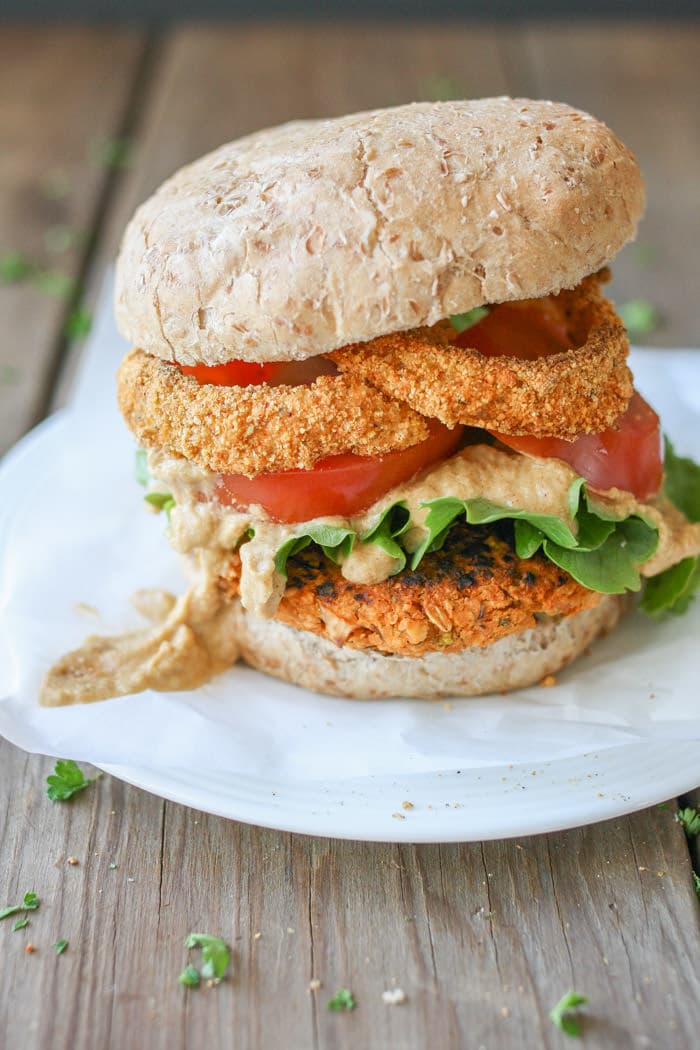 7. VEGGIE RICE BUDDHA BOWL WITH LEMON HERB SAUCE: Celebrate Earth Day with zero waste recipes! Start with this roasted veggies and wild rice vegan buddha bowl topped with a spicy creamy lemon herb sauce.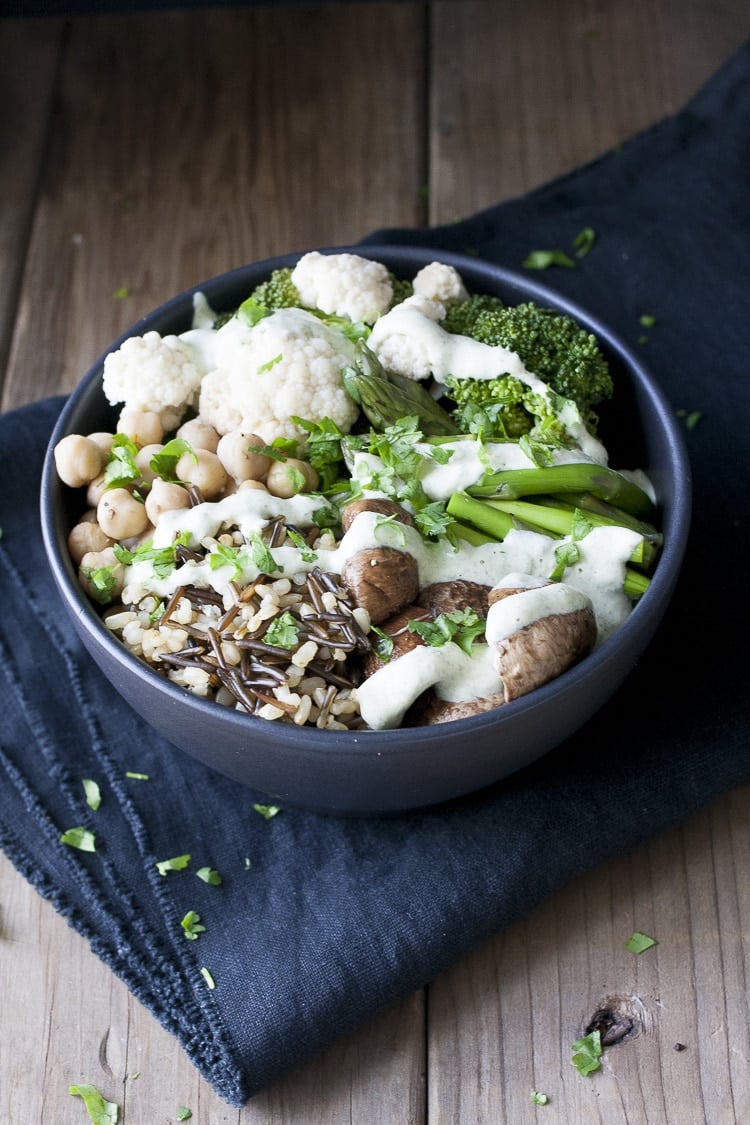 8. EASY GRILLABLE SWEET AND SPICY BLACK BEAN BURGERS WITH MANGO HABANERO CREAM: Raise the bar this summer with these easy grillable sweet and spicy vegan black bean burgers! Paired with mango habanero cream for an added burst of flavor.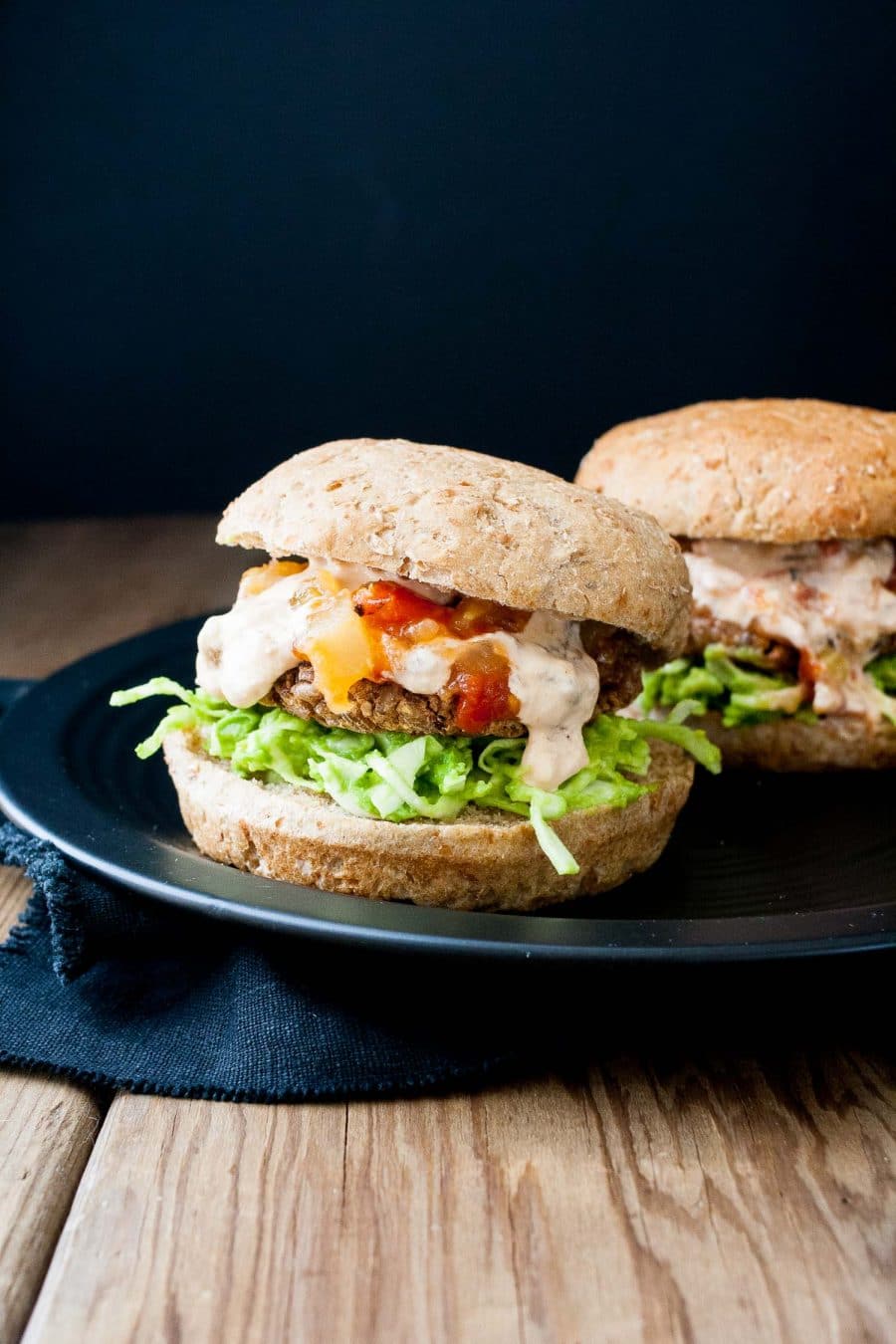 9. MEXICAN TEQUILA LIME CHICKPEA SOUP: Move over tortilla soup, there's a new guy in town! Both healthy and flavorful, this vegan tequila lime chickpea soup will be your new Mexican favorite!
10. ZUCCHINI RAVIOLI: Your favorite comfort food, now both vegan and low carb! This zucchini ravioli smothered with marinara and creamy Alfredo sauce is the ultimate indulgence.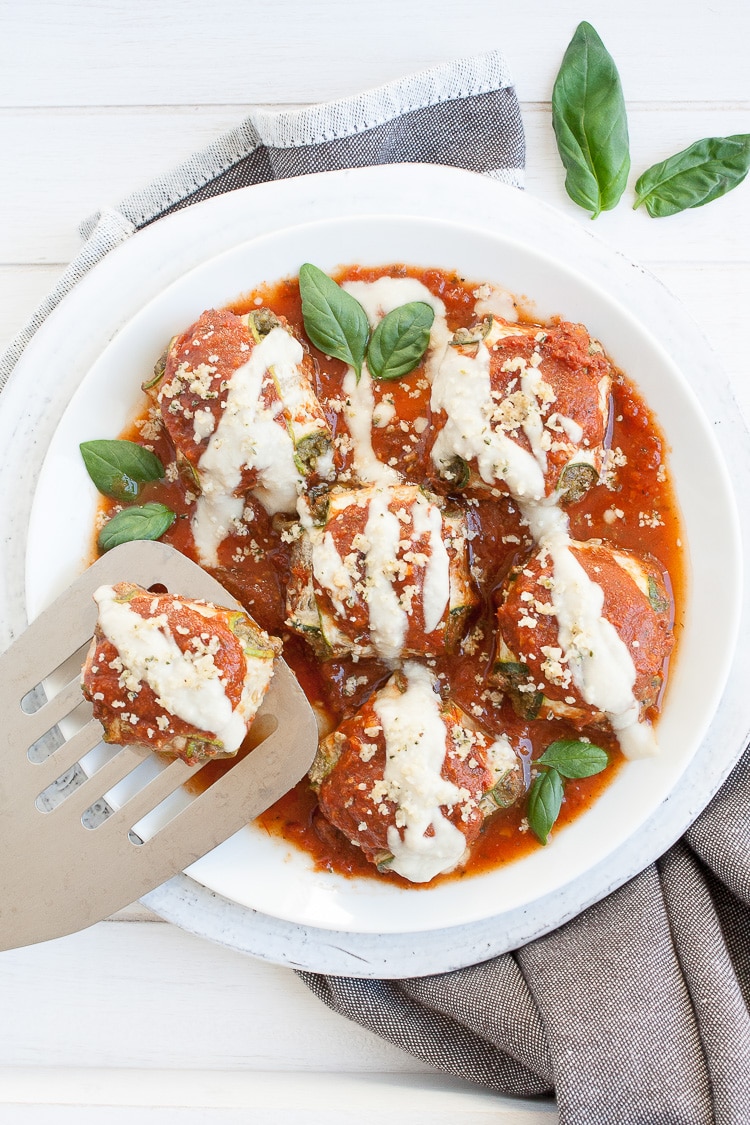 I love hearing from you and seeing your awesome remakes! Find me on Instagram and tag me @veggiesdontbite and #veggiesdontbite, or you can also find me on Facebook.
Thanks for helping me spread the word about delicious food and healthy new year's recipes! I wish you all the best that 2017 has to bring!