Quick and easy vegan lunch ideas for kids for every plant-based family. A list of a variety of options to break out of that bored lunch phase!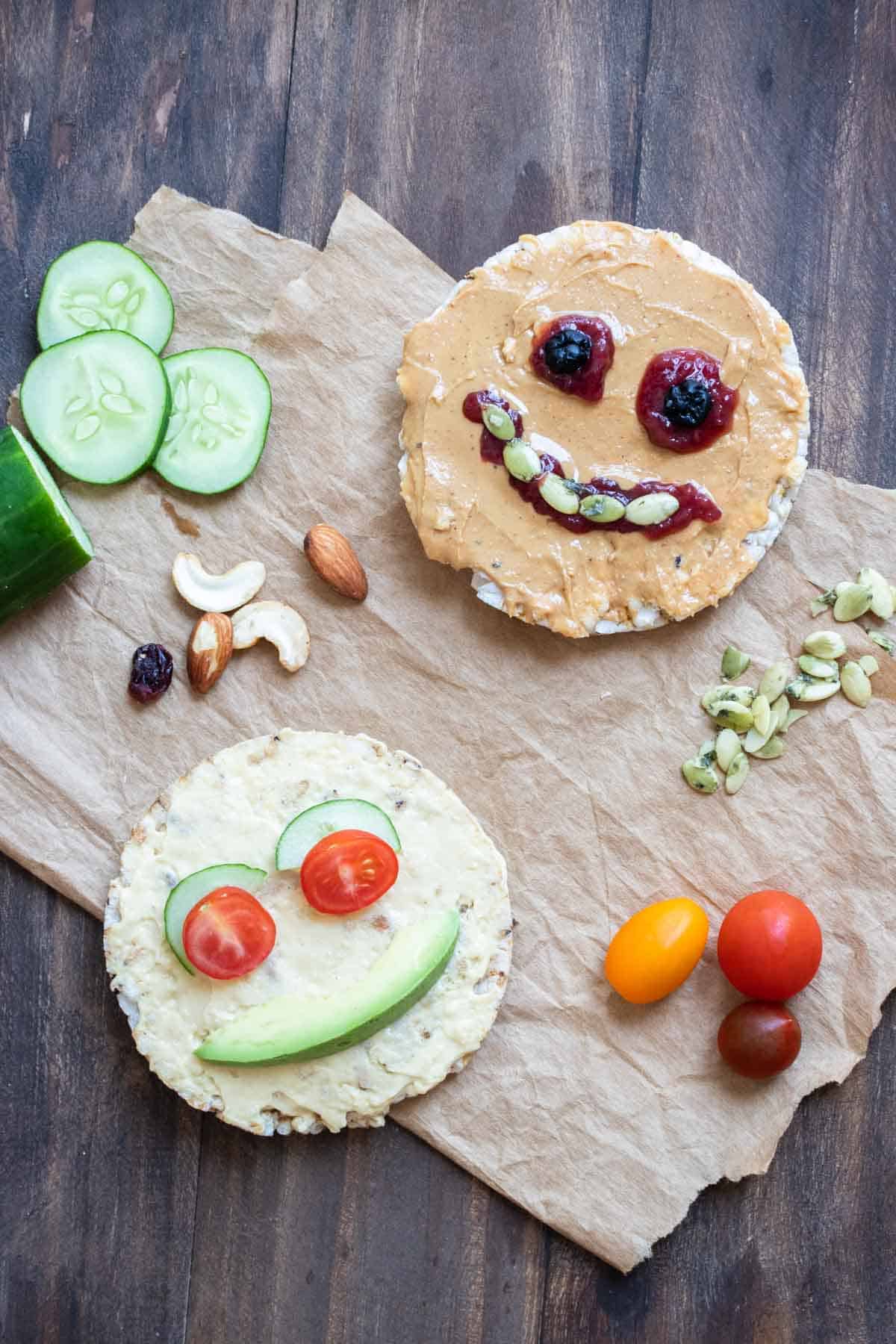 PlanetBox gave me products for free to try for this post. The opinions and text are all mine.
This post was originally published on December 14, 2015.
Making lunches can be one of the things I dread the most. As easy as it sounds, it's not my favorite. I think this mostly stems from boredom, the effort it takes and the lunch coming back uneaten.
Vegan Lunch Ideas For Kids
It's easy to get into a lunch rut, and as creative as you think you are, your brain may not cooperate when you need it most. So this list of easy vegan lunch ideas will keep you from hating the every day lunch making task!
How do you pack a healthy lunch for kids?
We use the Planetbox metal lunchboxes for our everyday lunch. There are many great lunchboxes out there but we tried and loved these, and they have lasted us for a long time.
I like to have my kids help make lunch, or even do it on their own, so the compartments are great in guiding them with packing. For a complete review of the Planetbox items we use, please scroll down to the very end of this post, past the recipe card.
What should a vegan eat for lunch?
When it comes to plant-based lunches, we like to focus on mostly whole foods with a little treat thrown in. Anything that doesn't include animal products (dairy, meat, eggs, honey) works if you want a vegan based lunch.
And extra bonus, kids can help make their lunch with most of these vegan lunch ideas! And if you want breakfast or snack ideas, Vegan Recipes for Kids has you covered.
Fruit and veggie ideas for a vegan lunch: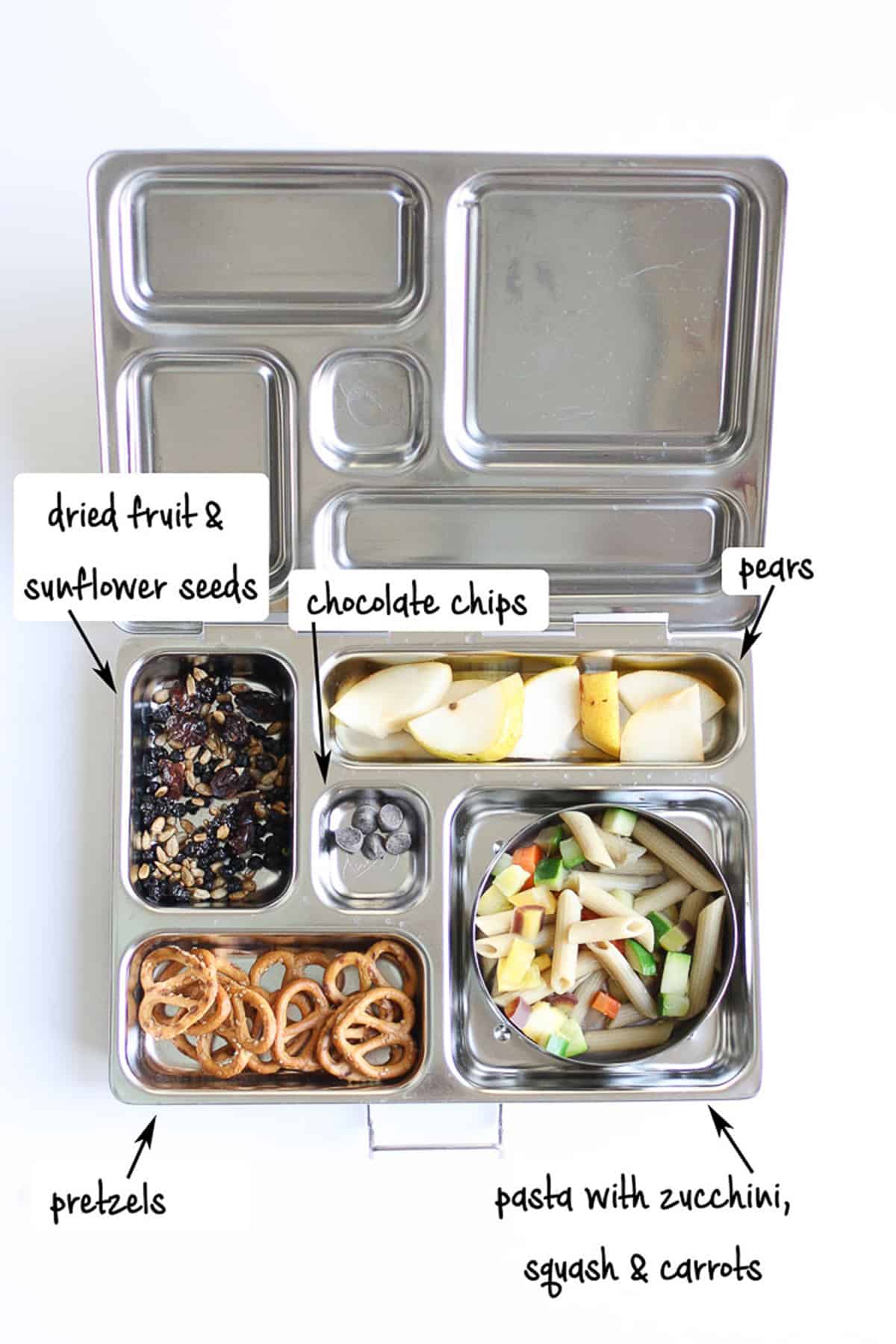 Main vegan lunch ideas for kids: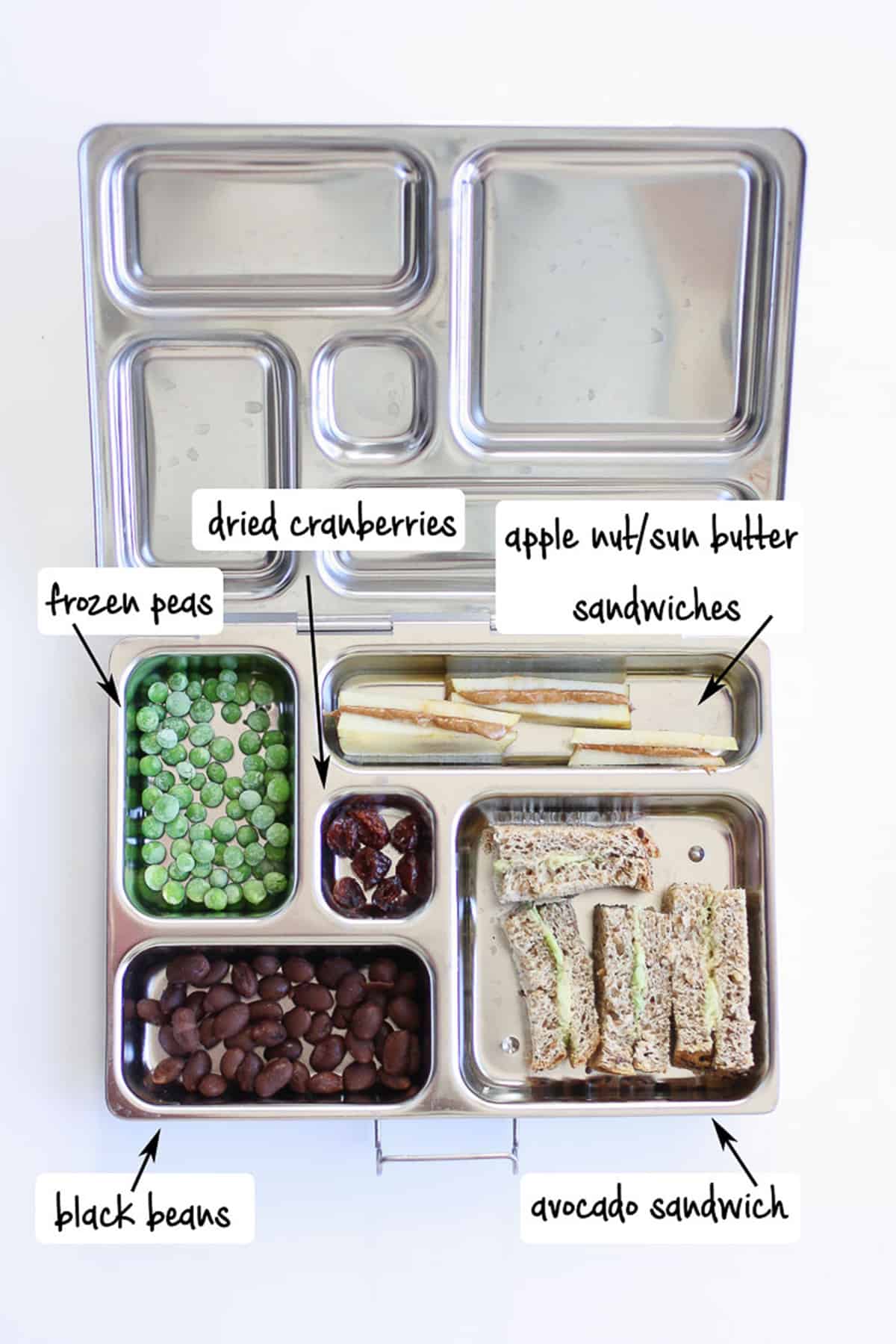 Snacks and extra treat ideas: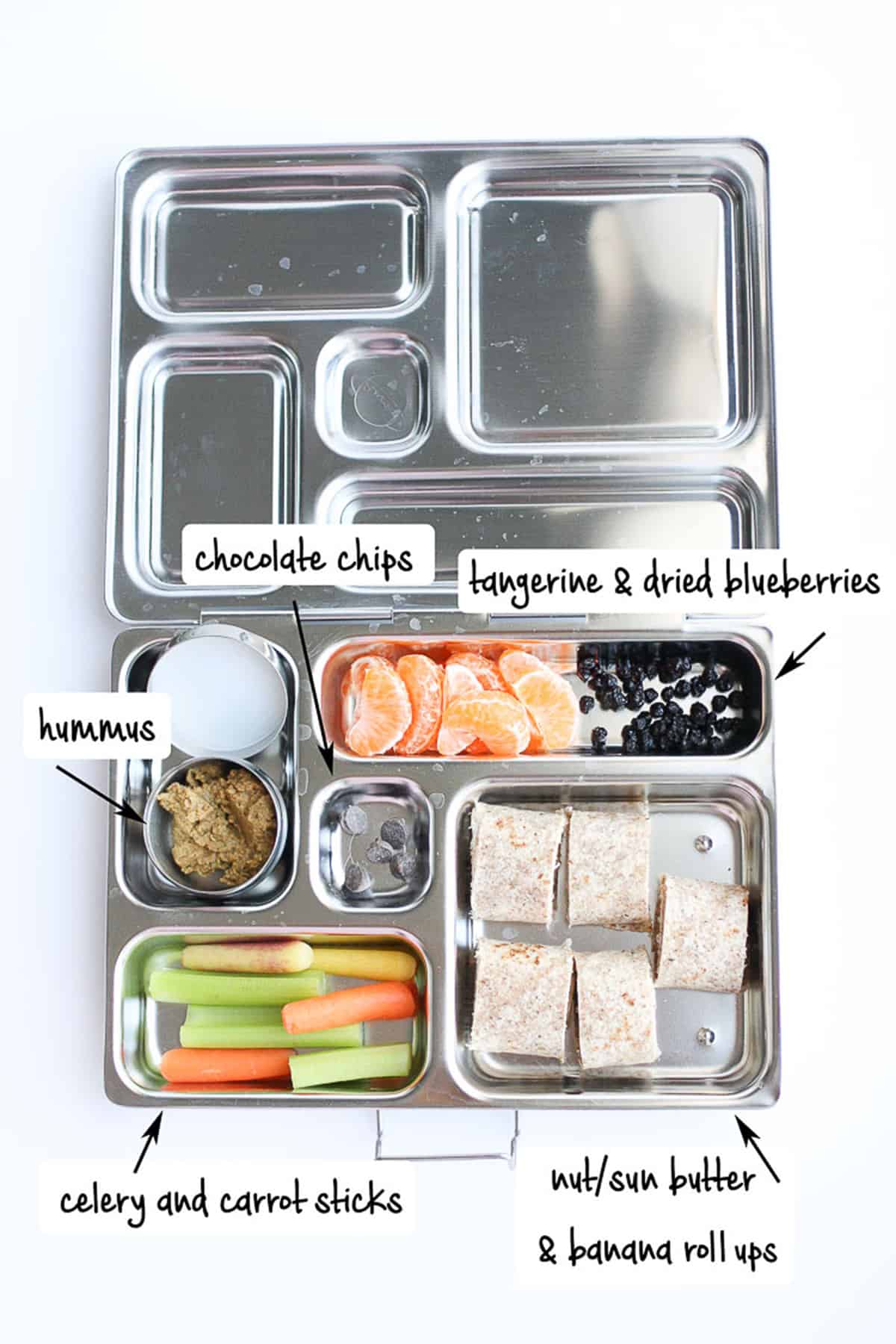 How else can I incorporate vegan meals into our diet?
I have many guides and lists of ways to make vegan meals an easy part of your eating plan. Here are a few of my favorite: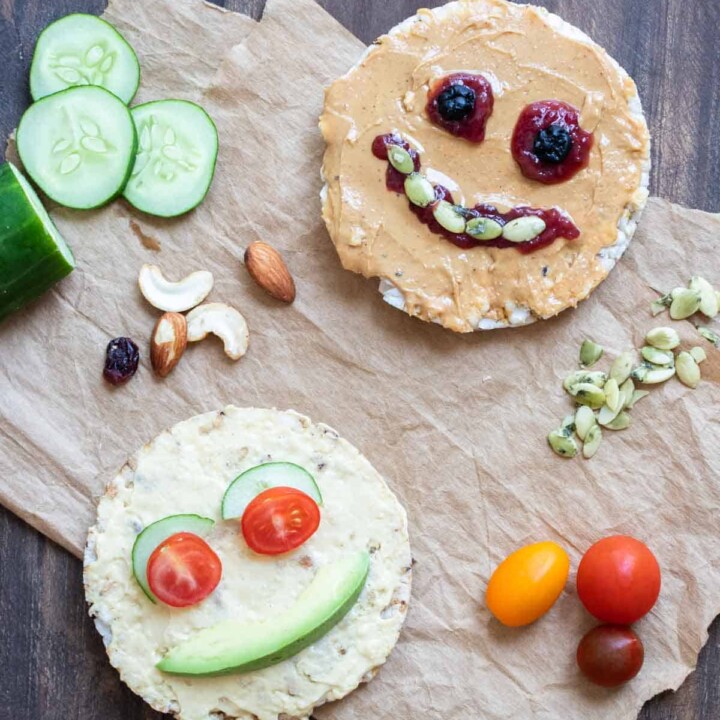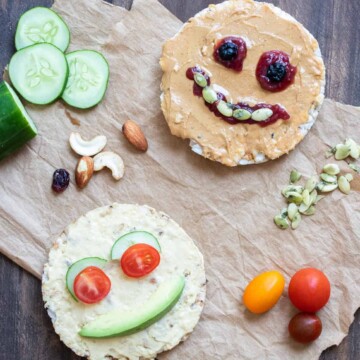 Easy Vegan Lunch Ideas For Kids- Individual instructions
Quick and easy vegan lunch ideas for kids for every plant-based family. A list of a variety of options to break out of that bored lunch phase!
Ingredients
Instructions
Roasting veggies:
Cut veggie into cube sized pieces.

Toss in a drizzle of oil or broth if oil free, sea salt, and your spices of choice if using.

Spread evenly on a parchment lined cookie sheet.

Roast at 450 F/230 C for 30-40 minutes until veggies are crispy.
Blanching veggies:
Cut your favorite veggies into large pieces.

Get a large bowl of ice water ready.

Bring water with a dash of salt to a boil.

Drop veggies in and let boil for 2-3 minutes, until just tender.

Drain immediately and plunge into ice water to remain crispness.
Cooked pasta with chopped veggies:
Cook pasta according to package directions.

Put chopped fresh veggies into pasta strainer.

When pasta is done cooking, drain over chopped veggies in the strainer. The heat of the water will slightly blanch the veggies.

Mix with vegan cheese if desired and/or a dash of sea salt.
Crispy Chickpeas:
Drain chickpeas. If using oil, then rinse with water and dry. If not using oil you don't need to rinse or dry.

Toss with oil if using, sea salt and spices of choice if using. You can also wait to toss with spices until after they are baked so that the spices are fresh.

Place on a parchment lined cookie sheet.

Bake at 400 F/205 C for 20-30 minutes or until crispy. Start checking at 25 minutes as ovens vary.
Notes
Times are based on an average of the 4 methods included.
Nutritional value is based on an average calculation and is not exact.
Recipe by Veggies Don't Bite, visit our site for more great plant-based recipes.
Nutrition
Calories: 110kcalCarbohydrates: 21gProtein: 4gFat: 1gSaturated Fat: 0gPolyunsaturated Fat: 0gMonounsaturated Fat: 0gTrans Fat: 0gCholesterol: 0mgSodium: 110mgFiber: 1.5gSugar: 0gVitamin C: 0mg
Nutrition and metric information should be considered an estimate.
Never miss a recipe!
Sign up here and get a FREE quick and easy meal guide!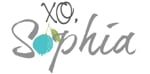 Review of the PlanetBox lunchboxes:
Planetbox gave me these products to try at home back in 2015, I did not receive payment other than this to write this post. I still use these all as of the time I updated this post!
I used the PlanetBox setup for two weeks to see what I loved, didn't love, and got feedback from the boys on what they thought. First off, their water bottle, the BottleRocket, is top notch. Seriously.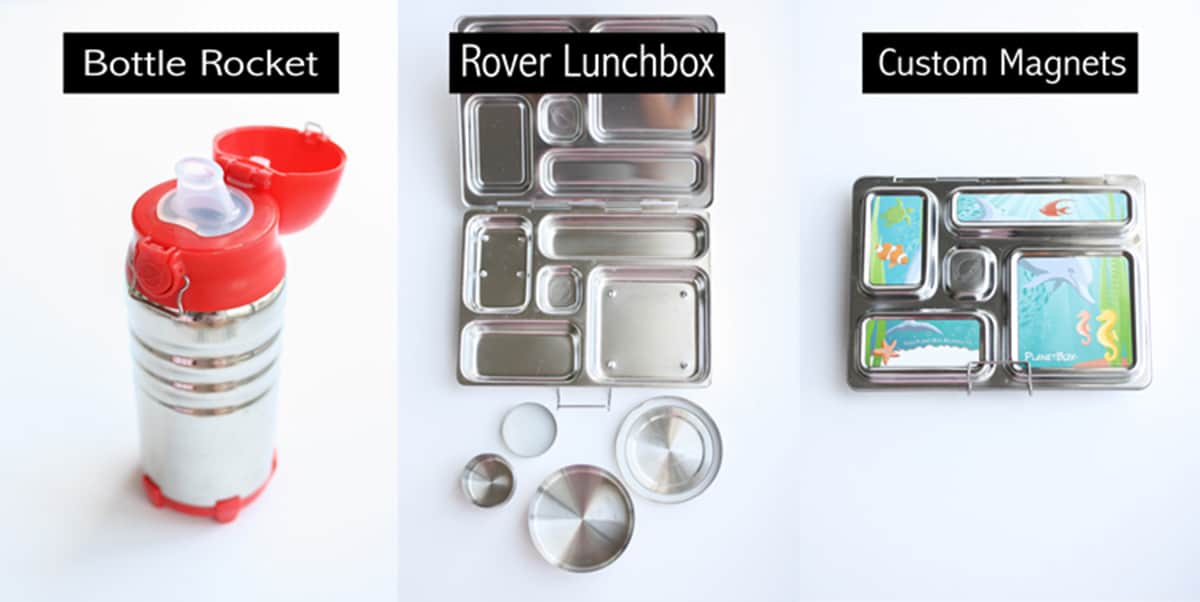 Don't even get me started on most water bottles out there. This one is uber easy to clean, the boys can open and close it without a tantrum (key), and they are sturdy (made of stainless steel like the lunch box).
For the lunchbox, we used the Rover, it comes with two cute containers as well (note: the containers have been updated so see their site for the newest version with the silicone tops which I think are way better than the ones we have). It is also easy to open/close, and best part of all is that it is easy to clean! The one we were using before had deep containers and it was so hard to get in there with a dish brush (I hate sponges but that's a post for another time).
But this one has deep enough containers to hold food but shallow enough to clean easily. Perfect happy medium. Yay! An added bonus is the adorable customizable magnets the kids can use to decorate the top.
My boys really love picking theirs out each day and I feel it makes them own their lunch a little more. So overall, I would totally recommend the PlantBox. We love them and am so happy to have made the switch. I see these lasting for a very very long time, especially with the addition of customizable magnets!