It was a crazy day and dinner wasn't made. I had 3 tired kids and whining was going full force. Sound familiar? I bet it does. Pretty normal day for many of us. As my middle cried for noodles (his favorite food) while I was announcing I was making enchiladas, my oldest yelled "How about enchilada noodles?!" So to get the noise of toddler tantrums to stop, I put my brain to work and created our new kid favorite meal. This vegan enchilada casserole was a huge hit.
Since I didn't have actual pasta, I cut the corn tortillas I had into really thin strips and called it a day. I pureed the beans with a few other ingredients, threw in some veggies and mixed in my homemade Easy Red Enchilada Sauce. I poured it all into a pan and baked to until the outside got crispy. I was so excited about it, I barely heard the hungry whiney kids in the background. And as they shoveled the food into their little mouths, the whines turned into yums. Mommy wins. Vegan enchilada casserole wins. A rare moment these days!
I don't think they even noticed that mixed up with their tortilla noodles were thin strips of zucchini noodles and chopped spinach. I however loved that this meal I created was an all in one. No fight on eating the veggies…happy kids, happy mom. And as you know, that means peace.
I'm pretty darn sure I'm not the only one that has these days. Tired, dreading the task of prepping dinner, but wanting something healthy on the table. Well my friends, here is your answer. Vegan enchilada casserole. Easy recipe, and even quicker and easier if you prep the parts before hand. Don't forget to let me know what you think since you'll have all this extra time. I love seeing all your comments and feedback, especially after long days! Leave a comment here, find me on Facebook or tag me on Instagram at both @veggiesdontbite #veggiesdontbite so I don't miss it! And don't forget to tag me in your main comment, Instagram has changed some rules and makes it easy to miss things ! I respond to each and every comment I see so I'm never ignoring you!

Enchilada Noodles
---
Sophia DeSantis | Veggies Dont Bite
Yields a 9 x 13 pan
Enchiladas meet kid food for this veggie filled vegan enchilada casserole. Easy to throw together, healthy and super flavorful!
Ingredients
Instructions
Notes
You can omit the walnuts to make this nut free. They are there for a little more depth and creaminess to the dish. You can also substitute it with cooked cauliflower or potatoes for added creaminess. I have tried both and the flavor is great. You can also use a store bought enchilada sauce instead of using my homemade version. Be mindful of how runny your sauce is though. If it's too thin then it may make this dish more runny overall.

Tips to prep ahead: Puree bean part of the dish. Make enchilada sauce. Make sides.

Baby/toddler food idea: Bake spinach and zucchini on the side while baking dish and puree with black beans. Can also add avocado from guacamole. Use liquid of choice to thin out to desired consistency. For toddler, cut up into small pieces and serve.
7.6.5
28
https://www.veggiesdontbite.com/enchilada-noodles/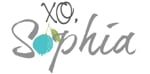 This post is also part of a Meat Free Mondays post, see it here…