Quick and easy is kind of my thing right now. If I can make it before the baby has gone through all of the kitchen cupboards and removed everything inside, then I am good to go! If it actually looks pretty along with tastes good, then that's a double whammy. These grilled burritos are seriously insane. It is the simplest recipe, yet so flavorful. It's like you want to say it took all this effort because it just looks so fancy, but it takes minutes to make. So your torn, brag about how quick they are or make everyone think you slaved in the kitchen to bring them this incredible meal…decisions, decisions.
While you're deciding, let me give you the inside scoop on these vegan grilled burritos. First, sauce. A sauce can take an already outstanding meal to off the charts insane. Like this one. It's no secret that I love making sauces. Many of the ones I make use a Silk product. Silk is just so darn good, it really puts the creamy in my creamy sauces. This particular creation uses the Unsweetened Silk Cashew variety, and boy does it use it well. You need this stuff, so put it on your list! Also, check out their website and sign up for all things Silk, especially things like coupons and promotions. Free stuff is always awesome.
So this sauce is easy easy easy! I'm talking throw some cashew milk, nuts, and salsa into a blender and sauce away. Plus it's super fabulous to just keep in the fridge to use as a dip, dressing (hello taco salad), or even a spread on a sandwich. It takes these regular grilled burritos to a plant-based heaven you'll never want to leave!
I drizzled, no drowned, my grilled burritos in this vegan salsa crema and devoured every last bite. I may or may not have licked the plate. Hey, I was at home. It's not like I was in a restaurant. Because I'd never lick my plate in public. Well, I might give one small lick if no one was watching. It's that good! I think my favorite part of this recipe is the different textures I have going on. I am a huge texture fanatic. I love a variety, give me crunchy yet soft and I'm sold. So when I grilled these burritos and got that crispy outer coating, it was like BAM! Hello lunch! Crispy on the outside, soft variety of textures in the middle, and then top it off with sauce? Yup. Dream boat. Just look at that perfect grill mark!
So I'm telling you: these. are. a. must. All you need are some cooked black beans, brown rice, avocado and your favorite tortillas. Make the salsa crema with your favorite roasted salsa, a helping of amazing Silk Cashew Milk and some nuts. And you have gourmet meets fast food. Do it. Then tell me.  Leave me a comment here, find me on Facebook or tag me on Instagram at veggiesdontbite #veggiesdontbite so I don't miss it! I am SO excited for you to eat these. Maybe you should just invite me over, then I could see the look on your face when you take the first bite. Eeek! I can't wait!

Vegan Grilled Burritos with Black Beans, Rice, Avocado & Salsa Crema
---
Sophia DeSantis | Veggies Dont Bite
Yields 2 burritos
A gourmet meal with a fast food feel. These grilled burritos are not only super fast and easy to put together but the flavor will knock your socks off!
Ingredients
For Salsa Crema:

3/4 cup Silk Cashew Milk
3/4 cup your favorite roasted salsa
1/2 cup raw cashews (see note)
1/2 cup raw walnuts
1 tablespoon lemon juice (optional for added tang and to cut sweetness, depending on salsa used)

For Burritos:

2 whole grain , sprouted wheat or gluten free tortillas
3/4 cup cooked brown rice
3/4 cup cooked black beans , rinsed and drained
1/2 an avocado, sliced
Himalayan pink salt to taste (depends on salt in your beans)
1/2 -1 cup Salsa Crema, depending on how much sauce you like (see recipe above)
corn and chopped cilantro for garnish (optional)
Instructions
For Salsa Crema:

Put all ingredients in a blender and blend until smooth.

For Burritos:

Make Salsa Crema, see recipe above. Set aside. Cook rice and beans if not precooked.
Combine rice and beans in a bowl . Add salt to taste.
Place half of rice/bean mixture into the middle of each tortilla. Make sure tortillas are soft. If not, warm them in the microwave for about 30 seconds.
Place half of the sliced avocado on top of the rice and beans.
Fold sides of the tortilla in, then roll tortilla packing in the filling into a nice tight burrito closed on all sides.
Place seam side down into a frying pan . I did not use or need any non stick surface. Cook on medium low for about 5 minutes, or until seam is sealed and tortilla is a deep brown. Burrito should come off easily, if it is sticking then it needs to cook longer. Check periodically being careful not to burn it. If you accidentally burn it, don't worry, it is easy to use a serrated knife to scrape off the burned surface.
Flip burrito to the other side and brown again.
Once fully grilled, place burritos on a plate and drizzle Salsa Crema over the top. Garnish with corn and chopped cilantro if desired. Devour and remember to breathe.
Notes
If you are not using a high speed blender you can either soak the cashews overnight or grind them into a fine powder using a coffee grinder. You will have some leftover sauce, but it holds great in the fridge and is perfect as a dip, spread or a dressing. You could also mix some in with the rice and beans. To make this super fast, I use canned beans and precooked rice.

Tips to prep ahead: Make Salsa Crema, and cook rice and beans if not using pre-cooked.

Baby/toddler food idea: Feed baby rice, beans and avocado in a bowl, topped with sauce. Make sure to mash beans and avocado a bit. You can feed younger baby pureed avocado and/or beans.
7.6.5
55
https://www.veggiesdontbite.com/grilled-burritos-with-black-beans-rice-avocado-salsa-crema/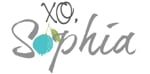 This is a sponsored conversation written by me on behalf of Silk. The opinions and text are all mine.