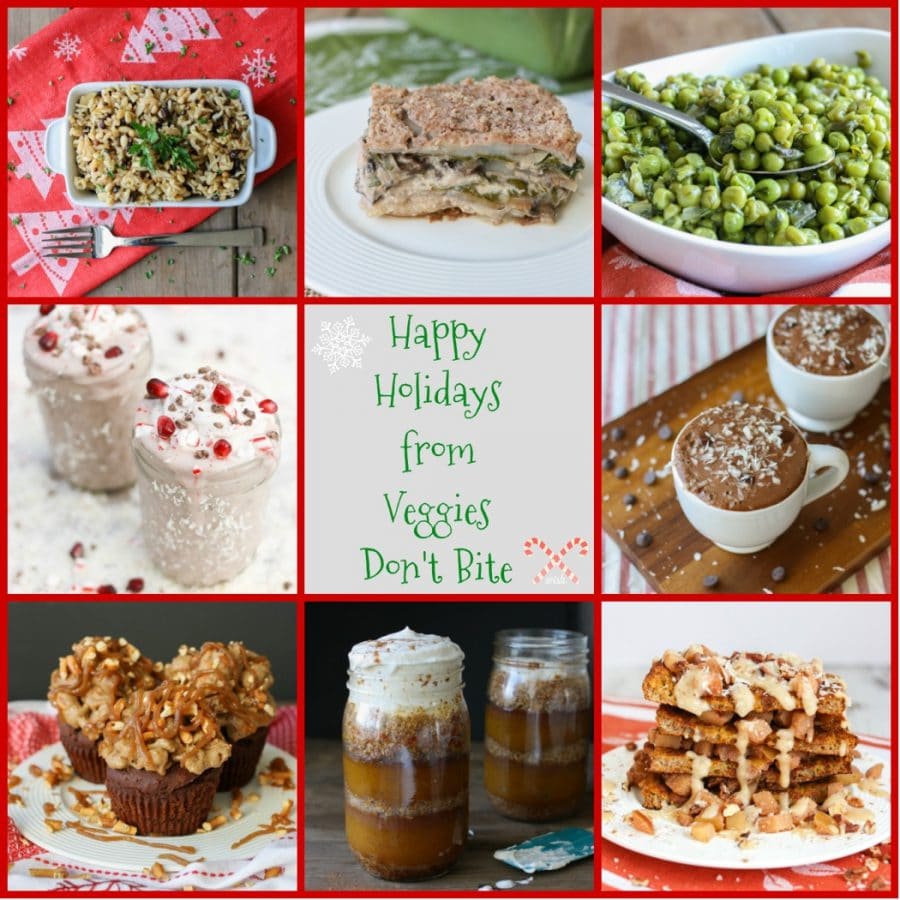 I love Christmas. It is hands down my favorite holiday of the year, with the lights, smells, cooking, family, parties…it's so festive, feel good and fun! I love cooking for others and giving gifts, so this holiday was meant for me. We host Christmas day dinner every year and this year, for the first time, we are hosting a meat free dinner!
It's our third Christmas with this diet of ours, the first one we were barely a few months in, so we decided it is time to make the full transition and get everyone used to this new tradition of seeing the holiday as a time to spend with loved ones with delicious healthy food being an added bonus. Last year, we allowed people to bring their own meat dish but requested everything be ready to serve so nothing was prepared at our house, but this year it's going to be a veggie filled, but definitely glutenous, holiday feast and I am SO excited! I would say all in all our plans were met with positive happy people, although we did get a little resistance. But here's the thing, it's our house and we want to feel comfortable and happy, so meat free it is! We are in no way offended or judge others when we go out and visit homes where meat is served, but we just prefer to keep things within our zone of food when here at our home. But one thing I can promise is that no one will leave hungry or unsatisfied. Some of these recipes you saw on my Thanksgiving post, but we were away for that holiday, so I'm making them for Christmas because they are that delicious and I can't miss out! So here it goes, the official Veggies Don't Bite Christmas Recipes roundup:
Miyoko's Cheese: Organic Vegan cheeses you'll never guess are vegan! I'll serve with crackers and fruit.
Greek Holiday Rice Stuffing: Move over bread, there's a new stuffing in town. Loaded with flavor, healthy and so unique, this side dish is the next winner at your holiday dinner!
Creamy Potato & Veggies Casserole: Move over fattening unhealthy holiday dishes, here comes a side dish that's satisfying, creamy, healthy and delicious!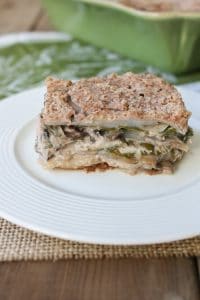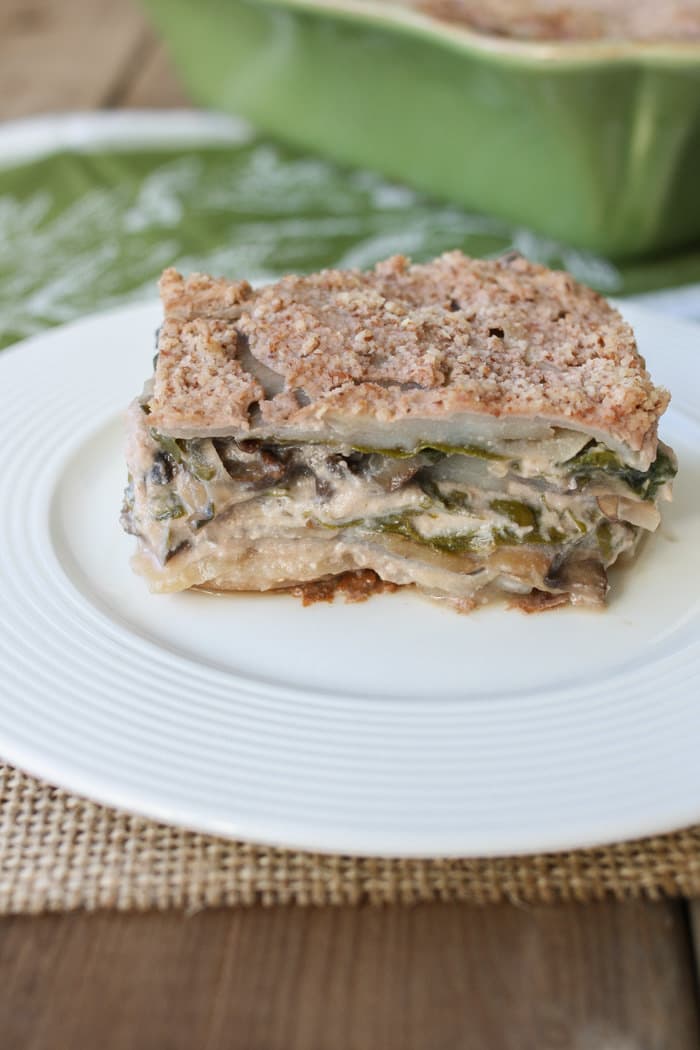 Peas with Scallions & Dill: Simple, flavorful and totally versatile. This is the perfect holiday side dish!

Chocolate Covered Candy Cane Milkshake: Chocolate and peppermint, all without unhealthy processed ingredients, need I say more? Indulge in this cool winter treat!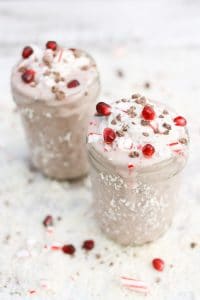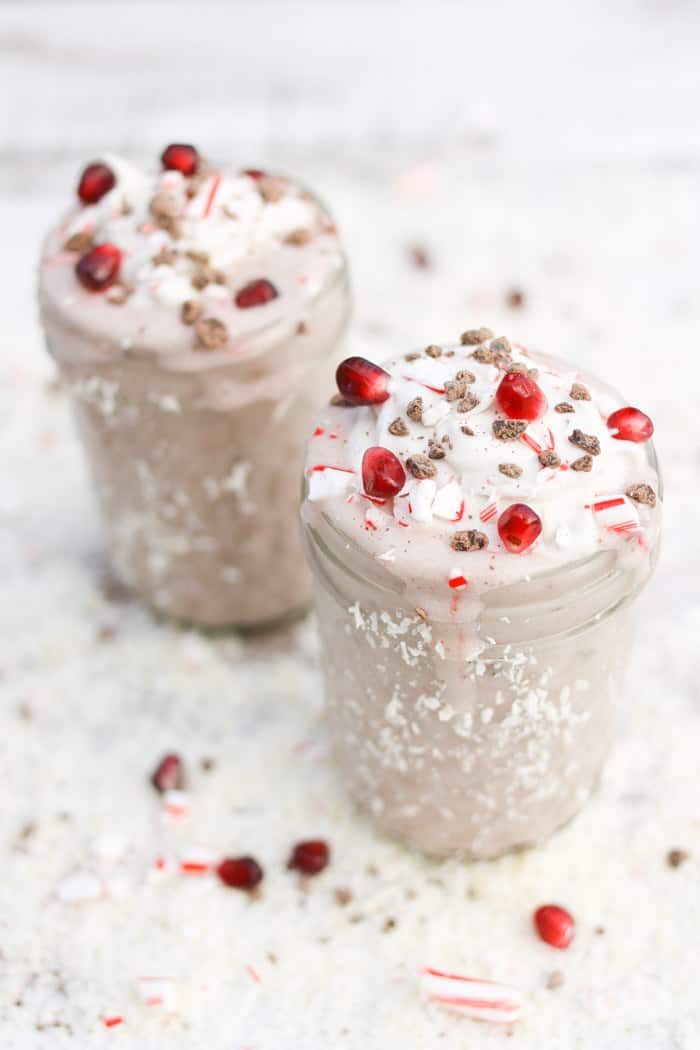 Frothy Hot Chocolate with Pistachio Milk: Cozy up and indulge in this thick, creamy and rich hot chocolate. All whole food ingredients so your body loves it as much as you do!
Layered Pumpkin Caramel Pie: Rich, deep flavors of decadent fall come together to create this healhty dessert. You will never look at standard pumpkin pie the same!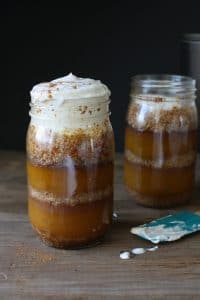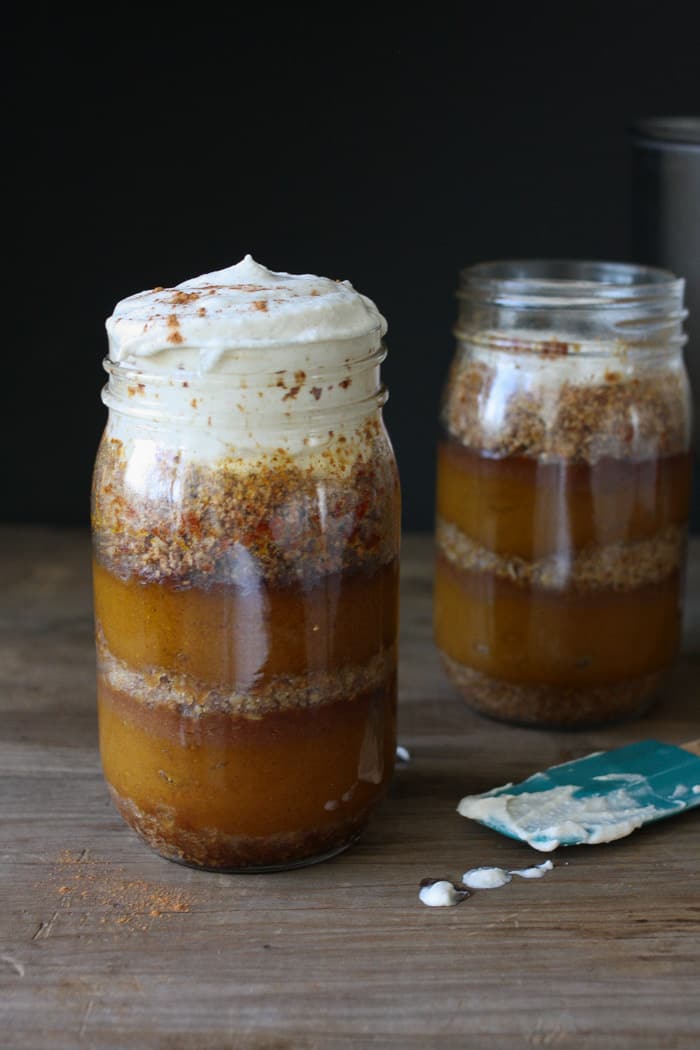 Dark Chocolate Cupcakes with Salted Caramel Pretzel Frosting: Dark chocolate, salted caramel and pretzels, does it get any better? When it's made with unprocessed whole food ingredients, it sure does! Indulge in these amazing treats without the guilt.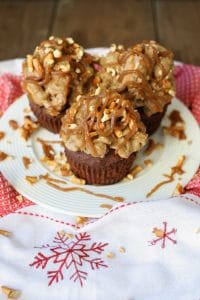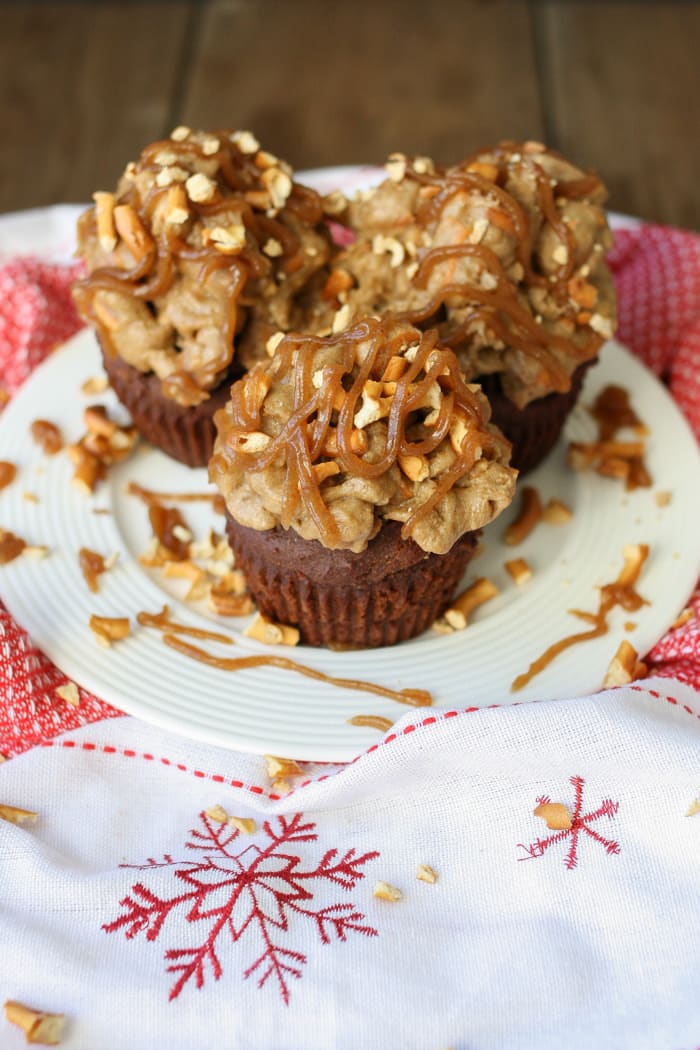 And if you need to indulge in the morning, because food is just awesome and who wants the celebrating to stop, then I wouldn't miss this little gem:
Cinnamon Apple Pumpkin Pie French Toast: Healthy, delicious and tastes just like the real version! This fall inspired French toast is the perfect breakfast for those mornings where you need something to hit the spot just right!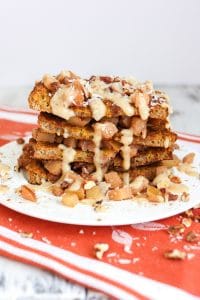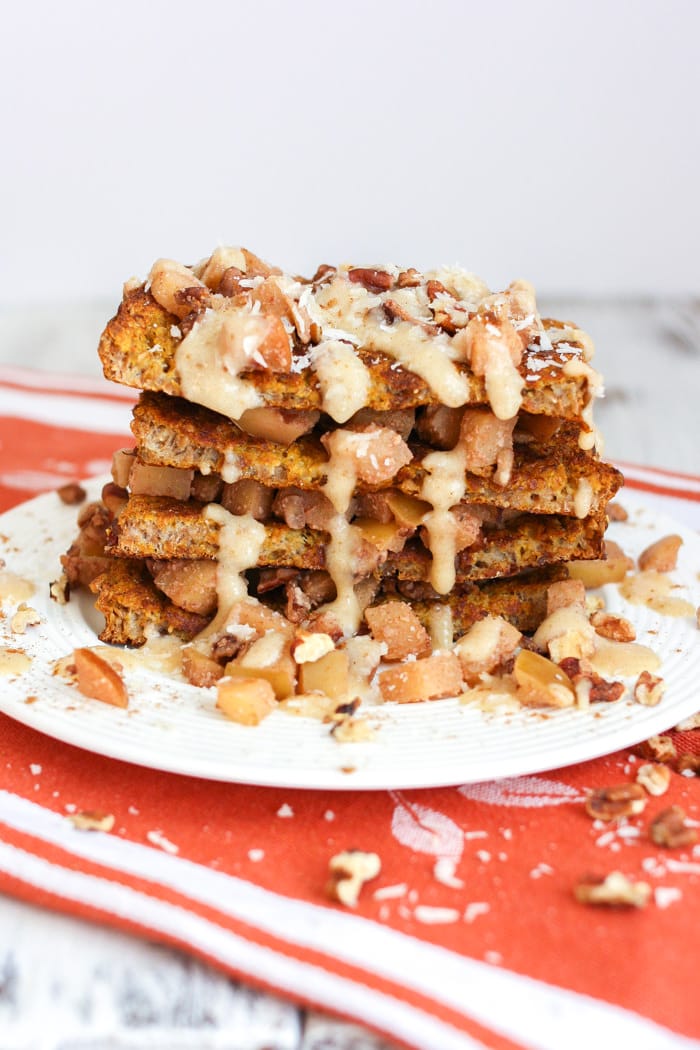 Merry Christmas, Happy Hanukkah and a wonderful holiday to all of my amazing followers! You make what I do worth every ounce of hard work. I wish you and your families a safe and blessed holiday! Thank you for being here!