Taking deep fried, full of unhealthy fat, loaded with sugar dessert and turning it into a healthy vegan dream come true. Unfried ice cream at its best!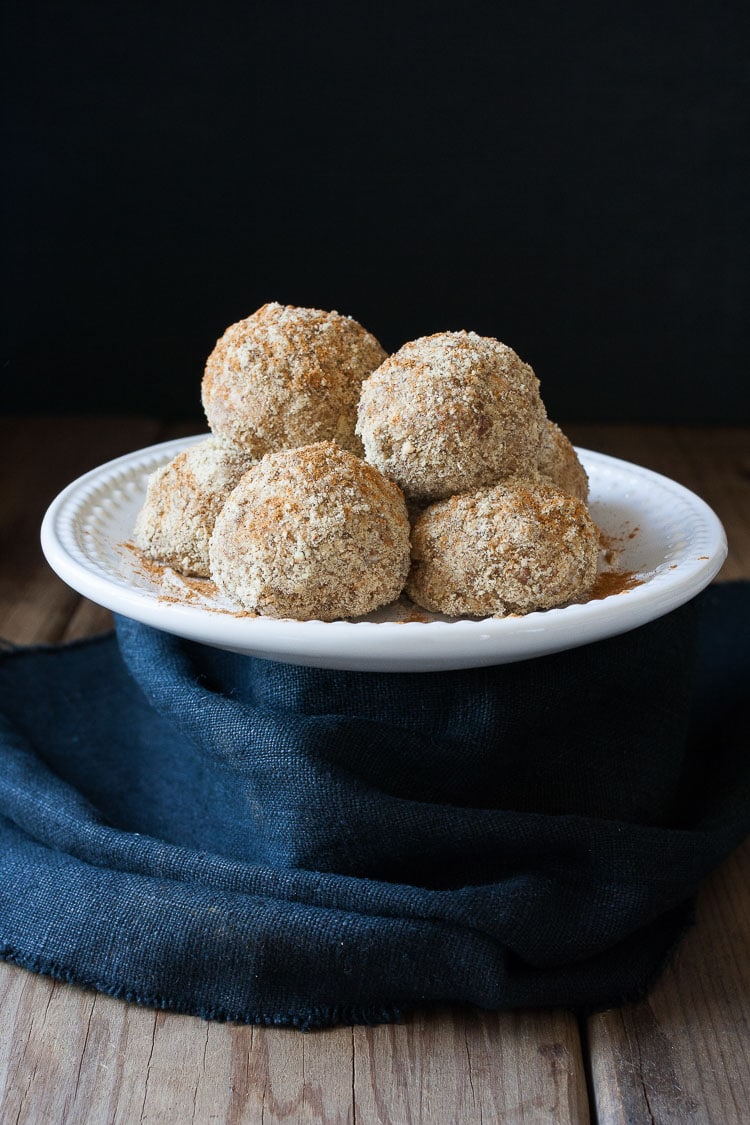 This is a sponsored conversation written by me on behalf of SuperSeedz. The opinions and text are all mine.
Who loves a little naughty indulgence but hates the awful feeling after you devour it? This was pretty much my life. And then I learned how to create these indulgences in a much healthier, but still delicious, way.
This my friends is the newest bad boy to the blog. Vegan healthy "unfried" ice cream with the flavor of a churro. I mean, can you even?! Oh and I forgot, ONLY 3 INGREDIENTS! Right, I'll pause while you drool.
What's my secret sauce you ask?
Well, it's this new little discovery I found called SuperSeedz. And they are AMAZING. A little while ago I was contacted by SuperSeedz about collaborating on a blog project together, and in all honesty I was a little hesitant because how exciting can pumpkin seeds really be right?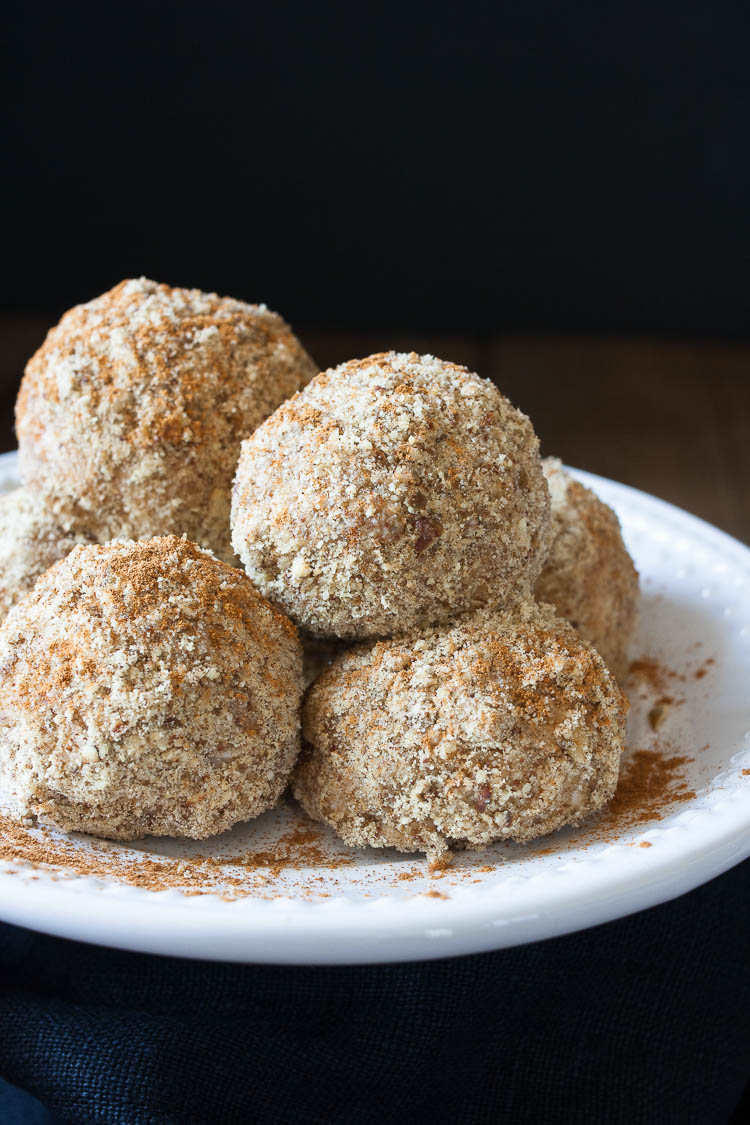 WRONG. I'm telling you, when I tried the first sample they sent I was eating my words. Literally. I don't know how they do it but they have some magical power over there because the texture of these is unlike any I have ever tried!
So naturally, using them to create the crunchy coating in a healthy "unfried" ice cream was the next step.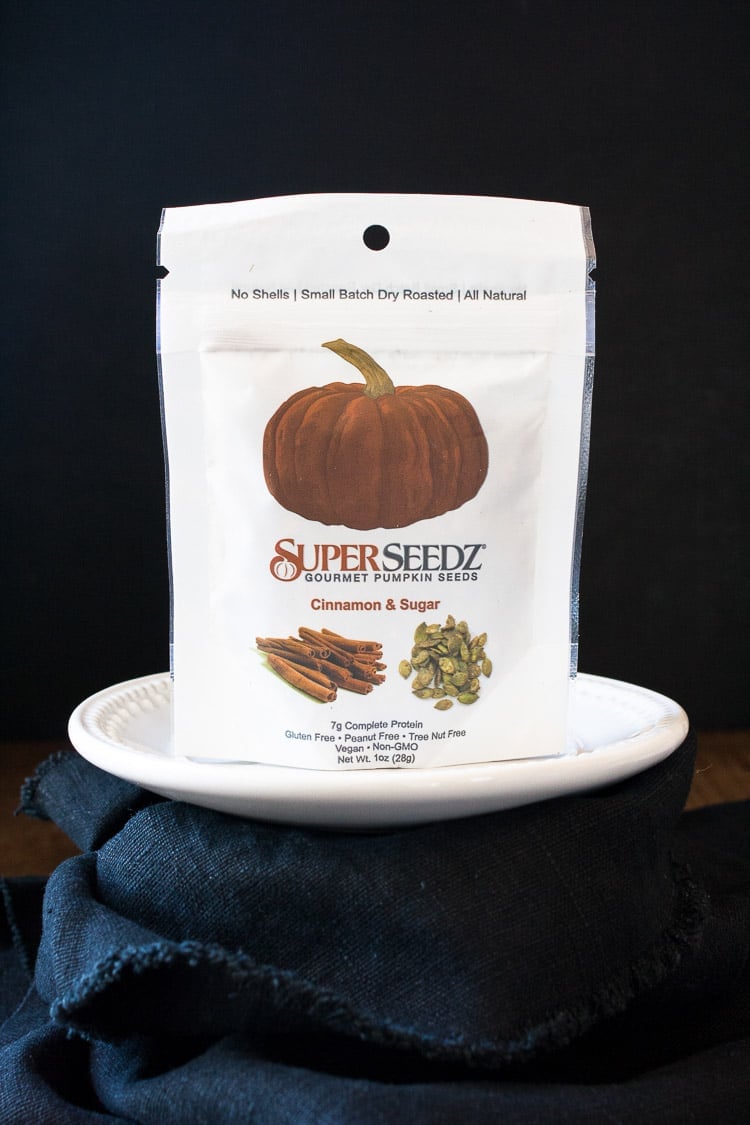 I brought a bag of these to the beach and every single person that tried them was shocked at how good they were. Crispy, crunchy, flavorful. They have so many darn flavors too!
I'm talking Maple & Sea Salt, Spicy, Italian, Chocolate...it's like a party up in here. Pumpkin seeds are the dirty little secret of the nutritional world. They have so much going for them!
Top reasons you should plan a SuperSeedz date:
More protein than almonds.
More iron than peanuts.
They contain all nine essential amino acids.
Non-GMO verified.
Vegan, gluten free and allergy friendly.
A great standalone snack!
You can make this healthy vegan churro flavored "unfried" ice cream.
And my favorite: an easy NON MESSY snack for the kids! (no tiny little crumbs to clean)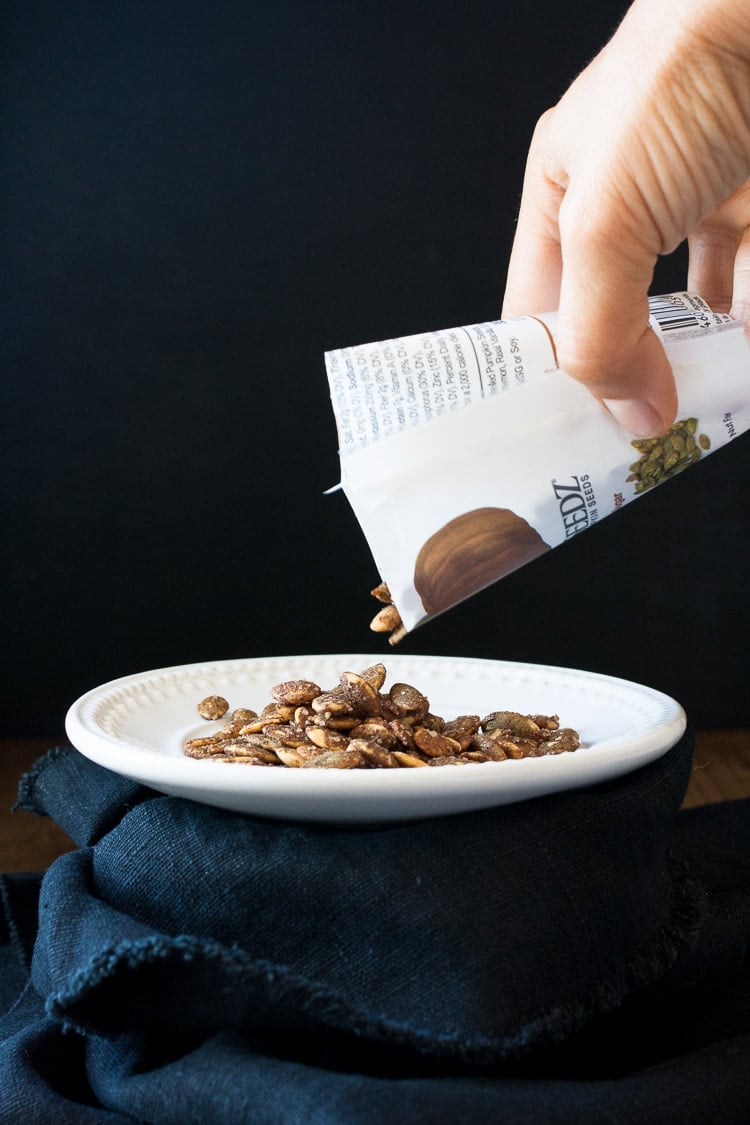 Pumpkin seeds friends! I know, you think I've lost it. You're probably thinking I got paid to say something is good so I did. NO. I swear on the success of this blog that I never ever say something I don't mean when it comes to sharing products with you.
Yes, I get paid to create recipes, like this "unfried" ice cream, with products (a girl has to make some money for all the hard work she puts in right?), but I only work with brands I love and I always trial the product before accepting any job.
And I have said no, many times. Yep, I have given up money because I do not care for a product. If I wouldn't use it at home, it doesn't make it on the blog. Period. And let's just say that I have made this "unfried" ice cream more times than I can count. 3 ingredients. 3!!!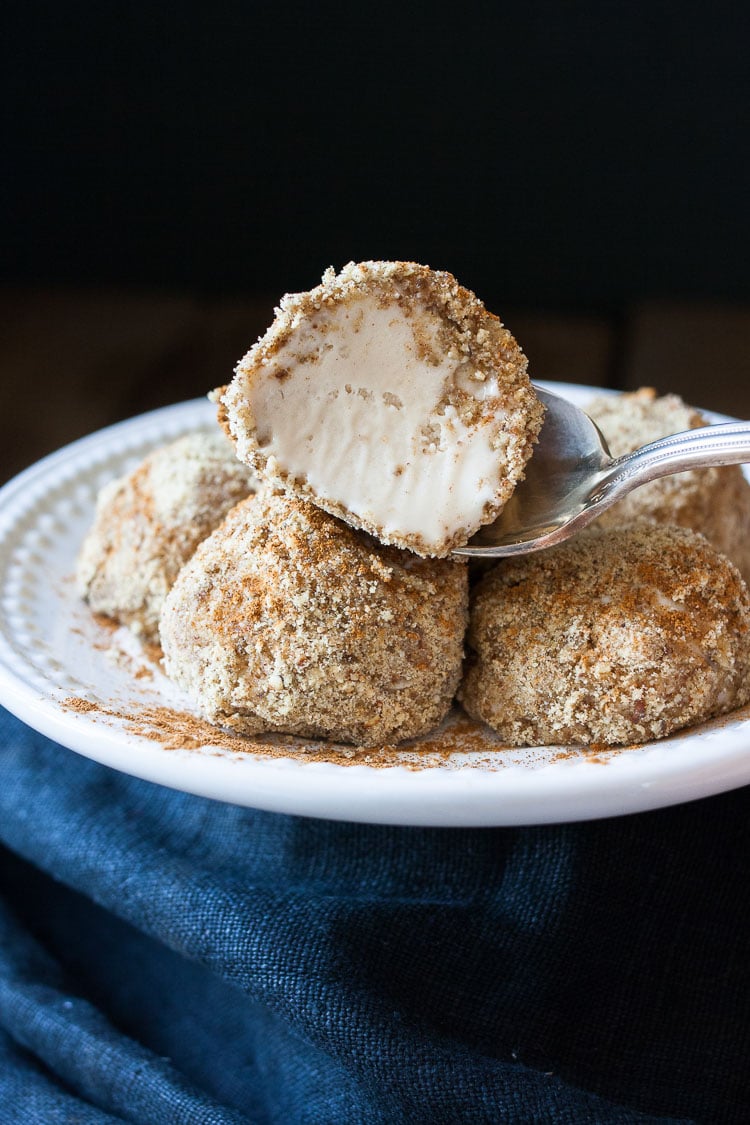 More Healthy Desserts You Might Like;
Don't forget to let me know what you think once you try these! How many did you go through before you physically had to be restrained from eating more? Leave me a comment, find me on Facebook, or tag me on Instagram, at veggiesdontbite and #veggiesdontbite, and show me your favorite flavor!
Hint: I'll be posting a video of how to make these "unfried" ice cream balls on Instagram!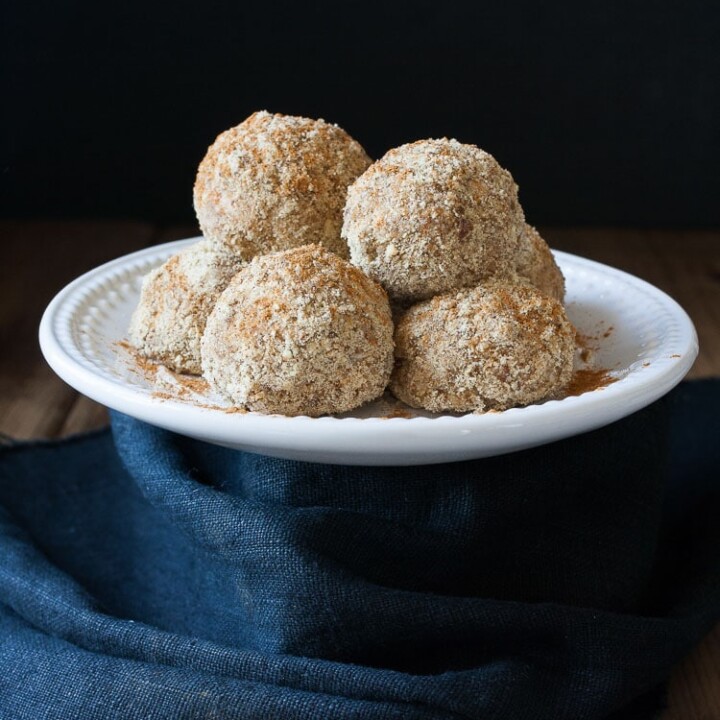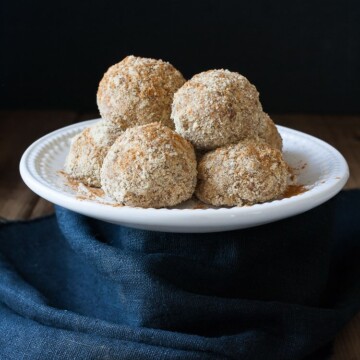 Healthy Vegan Churro "Unfried" Ice Cream
Taking deep fried, full of unhealthy fat, loaded with sugar dessert and turning it into a healthy vegan dream come true. "Unfried" ice cream at its best!
Ingredients
1 cup Cinnamon & Sugar Flavored SuperSeedz Pumpkin Seeds see note
2 cups non dairy vanilla flavored ice cream
1-2 teaspoons cinnamon optional for added churro flavor plus extra to garnish
Instructions
Grind pumpkin seeds and cinnamon in a food processor, be careful to blend only until chunky and not to overblend into a fine powder. The crispness of the seeds remains if the pieces are not too fine. Place on a plate or shallow dish.

Using a melon ball scooper, carefully roll out small balls of frozen ice cream. You can also shape with your hands. After each ball is rolled out, place in the dish that has ground coating and cover the entire ball with coating. Use a spoon to pour coating on to make it easier. You can also roll the ball around with your fingers and shape it.

Carefully use the spoon to pick up the coated ice cream ball and place on another plate and store in freezer while continuing to make each ball. It worked best to do this all very quickly. If ice cream begins to soften, place back in freezer and allow to get frozen again.

Allow balls to freeze completely before serving. Add an extra sprinkle of cinnamon as garnish.
Notes
If you can't find the SuperSeedz pumpkin seeds, you can also use regular pumpkin seeds and add a mix of cinnamon and sugar (unrefined to keep it on the healthier side) when processing.
Start with 1 tablespoon sugar and 2 extra teaspoons cinnamon and taste to adjust. Keep in mind the ice cream is sweet so you don't want the coating overly sweet.
I love cinnamon so I added even more, but adjust to your liking.
Tips to prep ahead: Grind pumpkin seeds to make coating.
Baby/toddler food idea: Great healthy version of fried ice cream for the kids. Make into smaller balls for little ones.
Recipe by Veggies Don't Bite, visit our site for more great plant-based recipes.
Nutrition
Calories: 66kcalCarbohydrates: 5gProtein: 3gFat: 3gSaturated Fat: 0gCholesterol: 0mgSodium: 6mgPotassium: 51mgFiber: 0gSugar: 2gVitamin C: 6.1mgCalcium: 65mgIron: 0.6mg
Nutrition and metric information should be considered an estimate.
Never miss a recipe!
Sign up here and get a FREE quick and easy meal guide!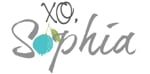 This is a sponsored conversation written by me on behalf of SuperSeedz. The opinions and text are all mine.