Guilt is a beast we all deal with at some point, especially when it comes to mom guilt. It can cause mental health turmoil, but with support it can be beat!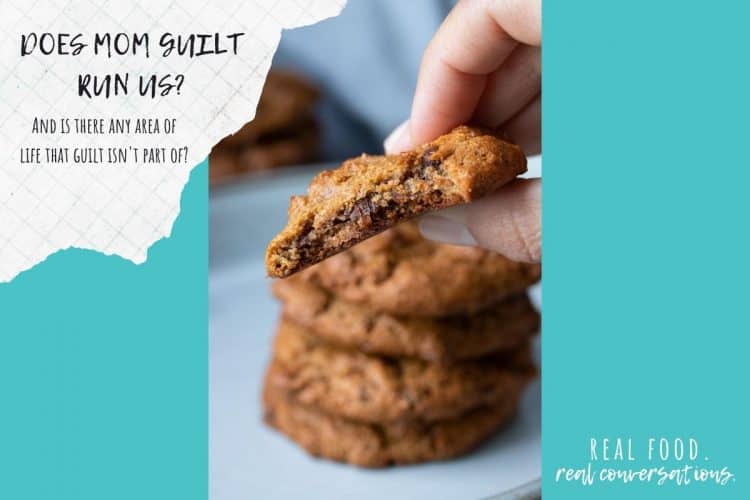 We've all been there, even if we don't want to admit it. Or maybe we don't even realize what it is. Either way, it's something we need to tackle head on!
Podcast: Play in new window | Download | Embed

Subscribe now! Apple Podcasts | Google Podcasts | iHeartRadio | Stitcher | TuneIn | Deezer | RSS | More
Katy Huie Harrison- Surviving Guilt
Katy runs the website Undefining Motherhood, an education and advocacy website for women at all stages of child bearing and child rearing process.
Katy has battles guilt in all forms throughout her journey. From food guilt to mom guilt, every stage has brought something.
The number of areas in which we feel mom guilt in endless. In trying to conceive, throughout pregnancy, as we raise our baby, toddler, or older child, as an adult in everything from our size, the food we eat, how we exercise or parenting...the list goes on.
Guilt and fertility
After going through many years of fertility, including multiple treatments of IVF, I finally was successful on IVF round 4. The guilt that I encountered throughout my journey came at me at all angles.
Starting with feeling guilty because I couldn't be as thrilled for others I knew getting pregnant without a few tears of my own, to the guilt I felt when I finally did get pregnant because others I knew had not been successful yet.
Guilt knows no irony. And it never settles. At least not for us moms. Once pregnancy came, the guilt of what I ate and the exercise I did (or couldn't do) took front seat.
Will the food we chose affect the growing baby? What if I workout too hard or too little? It never stops, especially when you've been through fertility to get there.
Food guilt
While you are growing a baby, or simply just eating to fuel your own body, guilt associated with food has been deeply grained into our society.
Both from the online world of what it looks like to have the "perfect figure" to the people we surround ourself. Some of us grew up being told we are too this or that. Or maybe it was the friend circle in high school.
It's a learned process and the more we succumb to it, the deeper those connections become.
When we are pregnant, even though we are growing a baby, many of us feel guilty when indulging in the things our body craves. Even though my doctor told me not to worry too much about it, assured me the baby would take what it needed and my body would do what it needed to do.
I still found my self feeling guilt and questioned if living on Hawaiian rolls and Swiss cheese would cause my unborn baby harm.
Some of us use food as a coping mechanism, Katy being one of those people explained how she associates it with comfort. But then the irony of that comfort is that it's followed by guilt.
How is it possible that the thing we turn to for comfort also causes guilt? And what about those of us like me, that lose our desire for food in times of stress? Should I feel more or less guilty?
Guilt and children
Once we finally get our babies safely into this world, the onset of guilt we feel comes in droves.
From the breastmilk versus formula debate, to homemade baby food, when do you start introducing things like nuts, do you let them get dirty or put them in a bubble, and how much to let go when it comes to healthy food. The struggle is real and the guilt is strong.
As we began to move towards a mostly plant-based diet shortly after our second son was born, people asked us how we would feed our kids. It was easy to fall into the trap of feeling guilty no matter what path we chose.
You're dammed if you do and dammed if you don't honestly. There will always be someone giving an opinion lathered with a thick guilt trip.
So it's up to us to stand our ground and work on that mom guilt. I believe our kids need to experience things, especially food, for themselves in order to develop a healthy guilt free relationship with it.
Starting that cycle of food guilt is so easy to do, even unintentionally. So we try hard to be intentional with our words and how we raise the boys when it comes to diet.
Mainly, we let them eat what they want. They experience things for themselves and make decisions. They have tried meat, some they like, some they don't. If it's an option and they want it, we let them make that choice on their own.
They know why we mostly eat plants, they also know why we want them to create their own experiences. And all we can do is our best. Guilt free.
The Equality of Guilt
Guilt is guilt. No matter what causes it, why you feel it, or how it manifests. Guilt is the feeling of external sources of what you should be doing being aligned with what you actually do.
Sometimes that guilt is a good thing, like when you cheat on your husband. It's not right, and you know it. However it is easy to transfer that feeling to things we should not feel guilty about, like eating 3 cookies instead of one.
Society can be confusing when it comes to guilt. One minute you're supposed to exercise and tone up, the next you need to just accept your body for what it is.
The waffling of messages is one of the main issues. When we forget what society says, and focus on what is true to us, then guilt doesn't as easily rear it's ugly head.
Where Does Guilt Come From?
Most of us have guilt in more than one area of our life. And it seems that the guilt has to do with what we feel we should be doing based on other's perceptions and what we need to do for us personally.
Whether that perception from others is the boxes that society puts us in, or if it's the people we follow online. Bottom line is that it's others, and not what truly works for each of us as individuals.
While some may call it selfish in a negative sense, sometimes being selfish is what we need to do to find balance in our mental health and function in a happy harmonious way!
Make sure to check out Katy's site Undefining Motherhood and check out her post all about guilt, with a worksheet that will help you work through some guilt of your own!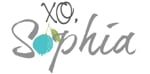 If you missed last week's episode, you can listen to it here!