It is hard to know how to deal with trauma when you're in the thick of it. Learning strategies you can easily put in place is key!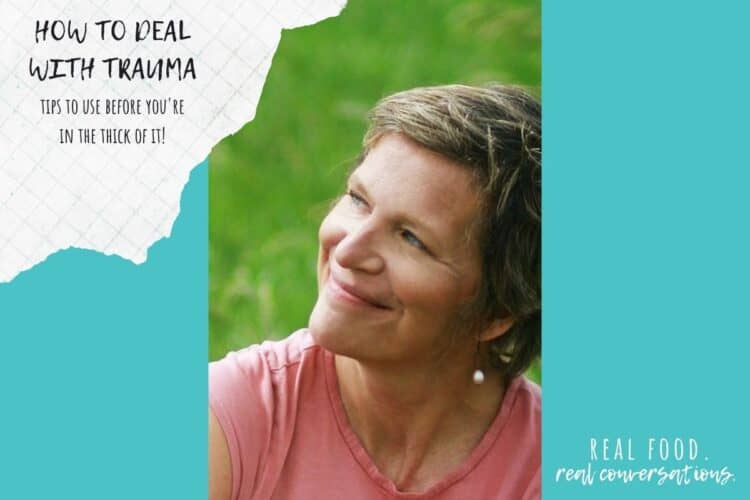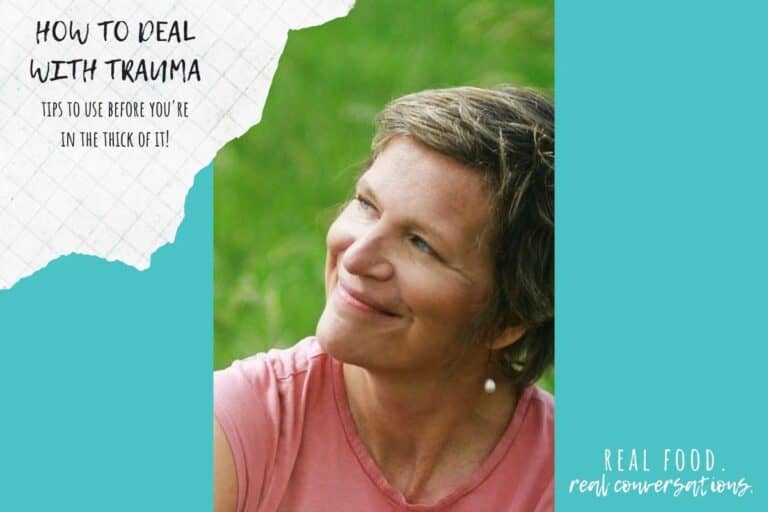 When we are struggling, it's hard to have the energy to come up with ideas on how to make it through. Which is why having these tools in our back pocket is so important.
Podcast: Play in new window | Download | Embed

Subscribe now! Apple Podcasts | Google Podcasts | iHeartRadio | Stitcher | TuneIn | Deezer | RSS | More
Suzanne Falter is a podcaster and the author of multiple self-help titles including The Extremely Busy Woman's Guide to Self-Care. She also hosts the ever popular Self-Care for Extremely Busy Women podcast and an active Facebook group.
Grab her How's Your Self-Care worksheet here!
What is Trauma?
According to the American Psychological Association, Trauma is an emotional response to a terrible event like an accident, rape or natural disaster. Trauma can have many forms and range in severity.
Nothing prepares you for traumatic events. It is really important to seek help to navigate life after a traumatic event.
The Stages of Trauma
After a traumatic event, we go through a similar set of stages as we process what happened. Here is a general idea of these stages:
Denial- you question the event and often can't believe it is happening.
Anger- feelings of anger, getting upset and asking why this happened.
Bargaining- making compromises and promises to do something if XYZ would just stop or go away.
Depression- a feeling of doom, loneliness and sadness having to adjust to the truth of what happened.
Acceptance- accepting the truth of what happened and starting the process to heal.
Best Ways to Navigate Trauma
With traumatic events comes a lot of emotional and some even physical feelings. Being able to move forward as these pass through you is hard but there are things you can do to help. Here are some ideas:
Read to learn more about the trauma or strategies to help.
Be open and willing to make it into a transformational experience.
Telling the truth about it, instead of pretending it didn't happen.
Meditation or self care practice.
Exercise or any movement of the body.
Eat nutritious whole foods.
Surround yourself by supportive people, family, friends and support groups.
Find a way to get your feelings out, like writing or painting, etc.
Does Trauma Ever Go Away?
A traumatic event isn't something that will go away, but it can be navigated so that life can move on and even transform into a better place.
We must allow ourselves to feel each stage we pass through in order for healing to happen. Once we reach acceptance and let ourselves experience all the feelings we will be able to slowly move past them. While the pain maybe always be there in some respect, it can begin to fade.
Always remember that this is not to be taken as medical advice and you should always see a licensed professional for your mental health needs.