Having a healthy relationship with food is so important for our mental health, but it also affects our physical health. Tune in to hear our guest expert, a board certified pediatrician, share strategies and tips to keep you feeling amazing!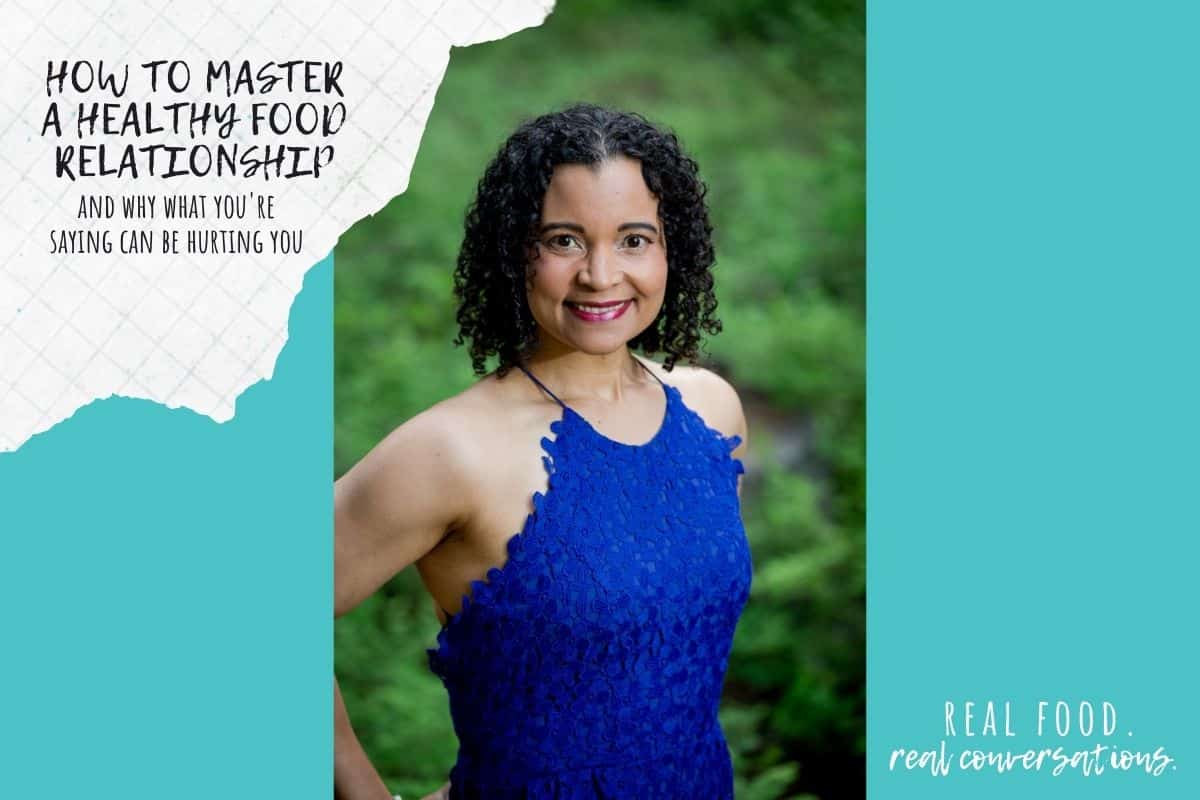 Keeping a positive food relationship when you are trying to make dietary changes can be challenging, even when you are trying to eat a more plant-based diet. The online diet world is tough to navigate so leaning on experts to guide the way is really important!
Podcast: Play in new window | Download | Embed

Subscribe now! Apple Podcasts | Google Podcasts | iHeartRadio | Stitcher | TuneIn | Deezer | RSS | More
Dr. Yami is a board-certified pediatrician, certified lifestyle medicine physician, national board-certified health and wellness coach, author and international speaker. She is a passionate promoter of healthy lifestyles, especially the power of plant-based diets for the prevention of chronic disease.
She founded VeggieFitKids.com where she provides information on plant-based diets for children. She also hosts the popular podcast Veggie Doctor Radio which boasts listeners from 96 countries and nearly half a million downloads to date.
She is a fellow of the American Academy of Pediatrics, a diplomate of the American College of Lifestyle Medicine, has a certificate in plant-based nutrition and is a certified Food for Life Instructor.
Dr. Yami owns Nourish Wellness, a pediatric micro-practice in Yakima, Washington where she lives with her husband and two active sons.
Her book is called "A Parent's Guide to Intuitive Eating: How to Raise Kids Who Love to Eat Healthy". You can learn more about Dr. Yami at DoctorYami.com and grab some of her free resources here!
Definition of a Healthy Food Relationship
While the meaning of a healthy relationship with food will be different for each person, it's really important that we strive towards having one. According to Dr. Yami, her healthy relationship with food is defined as:
One the supports health and well-being and fuels the body but also fits into ones lifestyle, culture, brings pleasure and is never associated with judgement, guilt or shame.
The journey and end result may morph and change as we go through life, but the main thing to focus on is that you are moving forward and not falling into traps that diet culture can bring.
Why a Healthy Food Relationship is Important
In the US, 70% of children's calories come from ultra processed foods. Let that sink in a bit. Offering a diet rich in all the nutrients is so important for a child's growing body. And doing so in a way that helps guide them into a healthy food relationship is just as important.
By the age of 5 children have already unlearned tuning into their bodies. This is due to many things, but parents trying to get their children to eat more, finish their meal, clean their plates, etc is a big contributer.
If we don't give our children opportunities to be in tune with their own body cues with relation to food is very damaging. They won't be able to tell when they are hungry, full, or even honor their body's cravings (which can be a signal they need a certain nutrient).
If children don't have these self help skills when they become adults, it can lead to a range of disordered eating. Which then moves from generation to generation.
However, if we help guide our children when it comes to food, we allow them to become adults with a positive relationship to food.
What Causes a Bad Relationship with Food?
There are many reasons why one would create a negative relationship with food. It generally stems from the past and their experiences.
One reason could be family environment, meaning how their family growing up viewed food and handled eating. It could be comments about appearance, weight, eating habits, etc.
For example, telling our kids that we can't eat birthday cake, ice cream or candy can trigger a false fear surrounding that food. This restricting of certain foods can affect the brain and trigger binging when they come into contact with that food again.
The binging leads to disordered eating and the cycle continues.
Generally, people who have previous issues with food and diet tend to continue with those issues until they get support.
How do You Teach Healthy Relationships with Food?
Changing our relationship with food takes time, practice and patience. It isn't a linear road but one with ups and downs. Even professionals struggle and make mistakes.
Here are some ideas:
Have conversations surrounding food in a non judgmental way.
Don't attach emotions to food.
Avoid labeling food as good, bad, clean, etc.
Allow children to explore foods and give them the ability to practice how much and if they eat certain things.
Be a role model, show the behavior you want to teach them.
One way to remember how to approach eating with children is the Division of Responsibility. This is a concept that gives parents and children control over certain aspects of eating.
Parent- what when where we eat
Child- if and how much to eat
This means that a parent doesn't determine if a child eats or how much, they simply decide what is served, when it is served and where it will be eaten.
At first this can increase anxiety because parents are worried their child isn't eating enough. But given time, it decreases anxiety and stress over feeding.
We can also look at the concept of food as fuel. This assumes that food's function is primarily to give our bodies energy and assumes low pleasure in eating. However, research shows that when we derive pleasure and satisfaction from our food we tend not to overeat because it gives us a deep emotional level and helps us regulate.
Ultimately, people are all born with preferences, different levels of enthusiasm for eating and that is ok. Instead of labeling others as being difficult, or as picky eaters, we need to remember that we are different and this should always be taken into account.