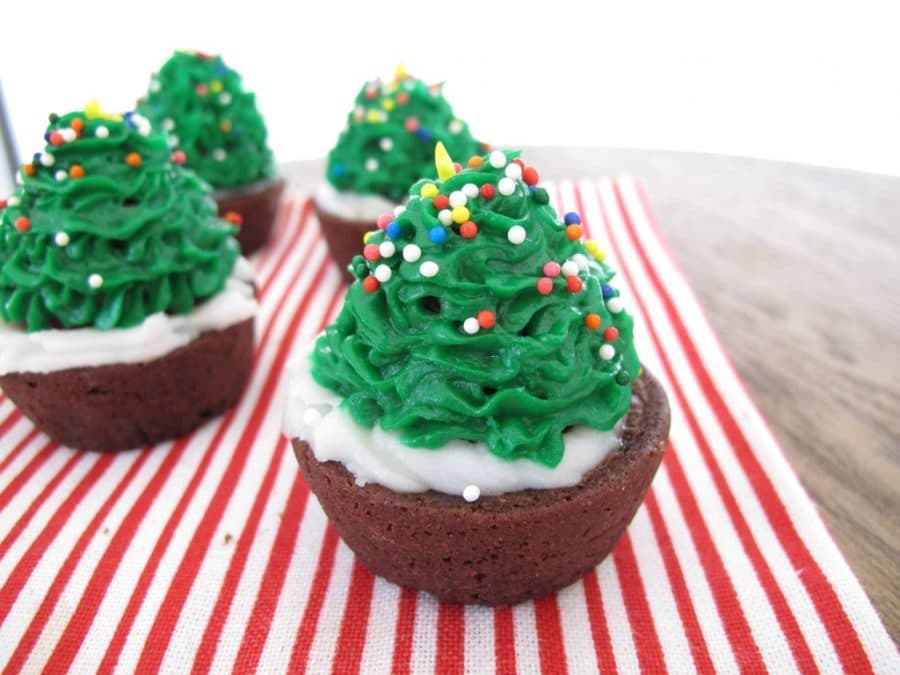 A little while back a friend and fellow food blogger was a viewer video on the Rachael Ray show. It was awesome to see her on national tv! Well about a month ago, one of the producers asked her if she knew anyone that could do a quick and easy holiday treat decorating tip for the next viewer video. So I quickly scoured the internet, found a great idea that was a perfect example of the little things we can do to make us just a tad healthier, and passed it on to New York. Two weeks later I got a call from one of the producers that they wanted me to be on! Here's the link to the video and a few pictures I took of the finished product, along with step by step directions on how to do it. I used my Peppermint Chocolate Brownie Bite recipe as the base for my decorating, but any treat can be used. It was a fun experience and really got me thinking of the little ways that make a difference in our eating. 
Here's the link to the video: Rachael Ray Show Viewer Video
To make these, all you need are:
a cupcake/brownie/etc
strawberry (leaves cut off)
1. Put a layer of white frosting (use flat tip) covering the top of the cupcake/brownie.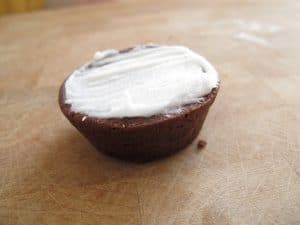 2. Put a strawberry top side down on top of the white frosting.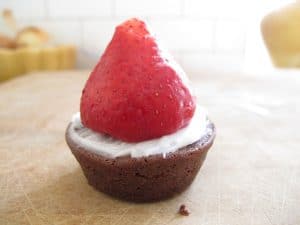 3. Use the green frosting (round tip) to cover the entire strawberry.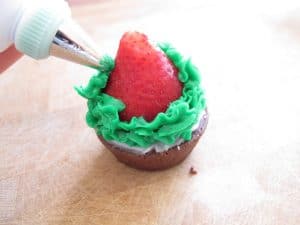 4. Sprinkle your ball shaped sprinkles all over the green frosting.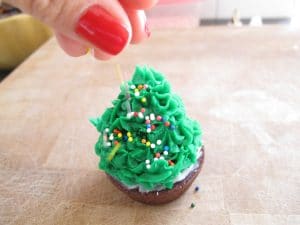 5. Put a star shaped sprinkle on the top.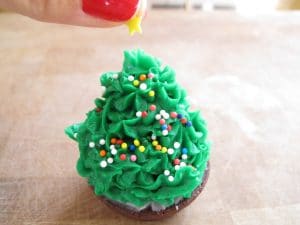 Viola! Super cute Christmas decor but still have that bit of strawberry in the middle instead of eating a huge mouthful of frosting. It's not ideal, but better than nothing! It's the little things you do that add up to the final result.