Take this season up a notch with this whole foods based peanut butter vegan gluten free carrot cake and whipped peanut butter cream cheese frosting.
See that slice of peanut butter vegan gluten free carrot cake smothered in whipped peanut butter cream cheese frosting? It's heaven. And I say this only because of all I went through to create it.
This was no easy recipe. I wanted it to be based on whole foods, no oil or butter for the fat content here. And I didn't want any refined sugar, so coconut sugar to the rescue! And of course it had to be vegan and gluten free.
Baking without gluten or oil is not for the weak. But this end result, this pillowy soft, moist (yep, I hate that word too but I deserve to use it here), and drool-worthy cake was worth every second. This needs to be on your menu this weekend!
When I say worth every second, I'm talking more like a million seconds. Because I swear I baked over 15 trials for this baby.
I'm pretty sure my neighbors nor my kids will eat cake again for a while. And I'm pretty sure my friend Brandi (from The Vegan 8) is having as many cake nightmares as I am.
Thank god for her to bounce my frustration off of, because she talked me out of carrot murder at least 3 times. But finally, at approximately 10 pm Wednesday night, I did a happy dance. I actually really did. In my kitchen. Alone. It was a glorious moment and when you take a bite of this peanut butter vegan gluten free carrot cake, you will fully understand!
This Vegan Gluten Free Carrot Cake Is Life
This kind of baking is like science. One small change can alter the end result pretty significantly. And in a cake like this, loads of moisture and fat from all whole foods only, you need to figure out that perfect balance to hit the nail on the head.
Carrots, peanut butter, pecans…the amazing ingredient list goes on! And thank goodness for Silk Cashew, my savior for all things whole foods based that need that added creamy touch.
I love it so much, it's my go to creamy liquid for so many of my recipes. In fact I used it in BOTH the cake and frosting! Are you a Silk fan? If not, you should be. Because a nice cold glass of milk would go fabulous with this vegan gluten free carrot cake. So pour a little in the recipe, and save the rest to wash it down once it's baked!
Peanut Butter Frosting = Love And Happy Faces
Now, let's talk frosting. Peanut butter cream cheese frosting. Yep. Because peanut butter is just good. I wanted a little something different, not your average carrot cake and not your average cream cheese frosting.
No refined sugar or butter for one. I really wanted a sturdy frosting, yet I wanted it light and whipped. And when I thought about how to make this happen with whole foods, I remembered my cheese sauce and how nice and creamy it was, and how it got sturdy the colder it got.
So I thought, potato! Then I remembered my friend Ricki Heller's amazing chocolate frosting that uses sweet potato, BINGO!! Seriously though. The texture was perfect!!
So although creating this peanut butter carrot cake that is vegan, gluten free and whole foods based, almost caused a nervous breakdown for me, it's easy peasy for you to make!
It may look a little overwhelming with all the little ingredients I snuck in, but to me a carrot cake needs flavor. Throwing some cinnamon in and calling it a day does not scream carrot cake. I mean, you totally could go basic and make it simple, but this carrot cake is the bombdiggity of carrot cakes!
The trio of cinnamon, cloves and ginger I used is such an awesome flavor combo. I tried so many variations and these three, along with the peanut butter and molasses, are just heaven in a bowl. And then you need carrots of course, and the pecans just seal the deal.
So don't be shy, put everything into a mixer and give it a whirl! I swear it's so soft and amazing, you're going to want to cuddle it. If am ever able to look at another carrot after I make this, yet again, for my little guys 1st birthday party on Saturday, I just may snuggle up next to it. Sorry honey…but, cake.
After all I've been through, I NEED to see your remakes of this one!!  Instagram has taken a funny turn for the worst, and now it's even harder to see anything there. So don't forget to tag me on Instagram at veggiesdontbite AND #veggiesdontbite so I don't miss it! Also leave a comment here and star rate the recipe, it helps so much! You can find me on Facebook too! So many ways to tell me how much of this cake you devoured before you were even able to frost it.
Peanut Butter Vegan Gluten Free Carrot Cake with Whipped Frosting
Tired of the same old boring carrot cake? Take this season up a notch with this mouth watering, pillowy soft, moist and incredible peanut butter vegan gluten free carrot cake topped with a whipped peanut butter cream cheese frosting. Whole foods based, no refined sugar, butter or oil.
Ingredients
Cake
1

cup

plus 1 tablespoon sorghum flour

3

tablespoons

potato starch

not the same as potato flour

1

tablespoon

tapioca starch

same as tapioca flour

1 1/2

teaspoons

baking powder

1/2

teaspoon

baking soda

1

cup

coconut sugar

5

tablespoons

chickpea liquid

literally the juice in a can of chickpeas, called aquafaba, see note

1/4

cup

Silk Cashew Milk mixed with 1 teaspoon apple cider vinegar

makes a vegan buttermilk

1/4

cup

creamy unsalted peanut butter

at room temperature

1

tablespoon

molasses

2

teaspoons

cinnamon

1/4

teaspoon

ground cloves

1/4

teaspoon

ground ginger

1

teaspoon

Himalayan pink salt

2

cups

grated or finely chopped carrots

see note

1/2

cup

chopped raw pecans
Frosting:
3/4

cups

raw cashews

soaked overnight

1/2

cup

yellow sweet potato

cooked, see note

3/4

cup

coconut sugar

blended to powder form for best results (see note)

1/4

cup

creamy unsalted peanut butter

at room temperature

1

tablespoon

apple cider vinegar

1

tablespoon

Silk Cashew Milk

2

teaspoons

lemon juice

1

teaspoon

vanilla extract

3/4

teaspoon

Himalayan pink salt
Instructions
Preheat oven to 350°F/180°C. Mix together cashew milk and vinegar to allow it to settle into a buttermilk and set aside.

Combine flour, starches, baking powder and baking soda in a bowl and set aside. Use a whisk to mix well and break up any clumps.

Add the rest of the ingredients (except for the carrots and pecans) along with the premixed buttermilk into a large bowl and using a stand or hand mixer, whip until mixed well.

Add in the flour mixture and mix again.

Add in the carrots and pecans and combine well.

Pour into a round or springform cake pan (whatever size you decided on).

Bake at 350 for about 37 minutes. Depending on your oven, your baking time may vary. Start checking the cake at 32 minutes and take it out when the top begins to get firm and have a spring to the touch and your toothpick comes out dry. A few dry crumbs at the bottom are fine, but if you see wetness, it isn't ready.

Let cool in the cake pan. Once cool to the touch, remove and continue cooling on racks until completely cool, about an hour.

If you haven't already done so, while the cake is baking, make frosting by placing all ingredients into a food processor. Keep blending until smooth and creamy. It will take some time, so keep scraping down the sides and be patient.

Mine took up to 8 or so minutes to be fully smooth. You can use this right away or if it was made already and you want it lighter and whipped in consistency, remove from fridge, place in a bowl and using a hand or stand mixer whip it until light in consistency.

After the cake is cooled completely, frost your cake. Try not to eat all the frosting. It's hard.

Enjoy stuffing your face and try and share with others! If you have any leftover, wrap in tin foil and enjoy the next day. It should stay moist for a few days.
Recipe Notes
You can make this cake in many ways, either in a round or springform cake pan. If made in a 9 inch cake pan, it will produce a little over a 1 inch high cake.
You can also make it a bit thicker if using an 8 inch cake pan or you can even make 1 1/2 times the recipe and use a 10 inch cake pan for a bigger thicker cake, most likely using a springform pan for this is best because of the height.
I made a 2 layer 9 inch round cake using a springform cake pan and the size was perfect. The measuring method I used was to spoon the flours into the measuring container then even it out with a knife.
If you pack in the flour by dipping the measuring container into the flour bag, you may get a different result.
The chickpea liquid is called "aquafaba" and is an egg replacer discovered by Goose Wholt. Simply drain a can of chickpeas and collect the liquid to use. You can freeze the extra in ice cube trays for a later use.
You can either shred or chop your carrots in a food processor, whatever way you prefer them in a carrot cake.
When cooking your sweet potato for the frosting, do not boil or you will add too much extra liquid. Bake or cook in a microwave if you're short on time. You can use an orange sweet potato if you prefer, but they tend to be a little more moist so your consistency may be a tad different.
For the coconut sugar in the frosting, it is best to put it in a blender or food processor to make it into a powdered form so that it will mix smoother in the frosting. However you can use it whole if you prefer, your consistency just may not be as smooth.
The frosting can be used as is or made the day before and cooled in the fridge overnight to be whipped the next day. Store in an air-tight container in the fridge until ready to use.
Tips to prep ahead: chop carrots and pecans. Drain liquid from chickpeas. Make frosting the day before if you want to whip it.
Nutrition Facts
Peanut Butter Vegan Gluten Free Carrot Cake with Whipped Frosting
Amount Per Serving
Calories 373
Calories from Fat 144
% Daily Value*
Total Fat 16g 25%
Cholesterol 0mg 0%
Sodium 674mg 28%
Potassium 470mg 13%
Total Carbohydrates 53g 18%
Protein 7g 14%
* Percent Daily Values are based on a 2000 calorie diet.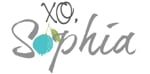 This is a sponsored conversation written by me on behalf of Silk. The opinions and text are all mine.