Fall flavors combined with toasted sesame oil and buttery pine nuts to bring you this delicious and authentic butternut squash and spinach pasta dish.
This unique twist on butternut squash and spinach pasta came to me in one of those random craving moments I often have. Please tell me I'm not the only one. I love butternut squash and I love pasta, but I felt it needed something more.
Adding a touch of sesame oil really hit the nail on the head. And then throw in the pine nuts, currants, thyme and spinach? Yes. Full throttle welcome to fall. To top it all off, I have found another amazing pasta. I'm just going to say it, I'm Sophia and I'm a pastaholic. Not only am I addicted to pasta, I'm addicted to GOOD pasta. I am not a plain old brown rice pasta and good to go person. Nope. I need the good stuff.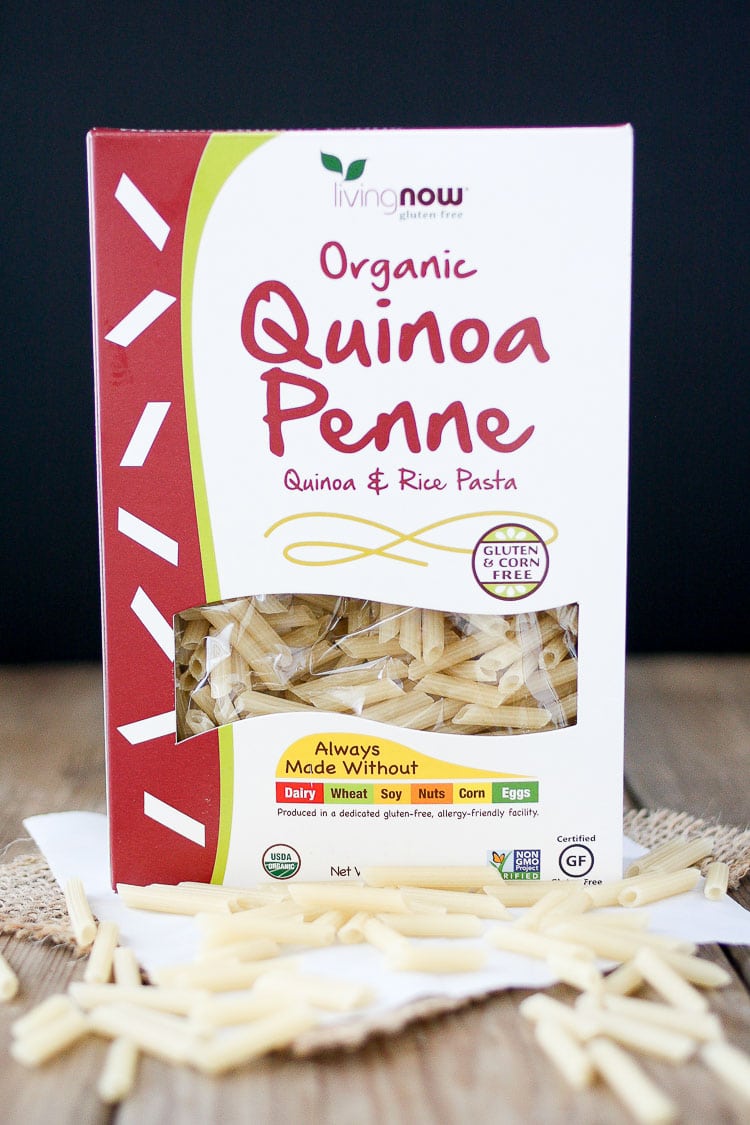 This Pasta Is So Delicious It's Unreal
Yes, this is the good stuff, Living Now Quinoa Penne. I don't say it lightly, that this is good. And I'm not just saying this because I am now working with this awesome brand. Yes, I am lucky enough to spend the next year creating awesome stuff with their awesome products.
Yay me! Please don't judge me if I gain multiple pounds in the process. But since I'm brutally honest all the time, you can trust that I would not tell you this is good unless I really thought so.
As I said, I am a pasta devotee and I would never lose my lovely pasta's trust 😉 This pasta has great texture, much like your normal run of mill pasta.
That's a good thing! It's made with rice, quinoa and amaranth. Such a forgotten grain that amaranth is, but oh so good! My kids devoured it, which is the final topper for me. And for all you allergy ridden families out there, this is free of the 8 major common allergens! Bingo!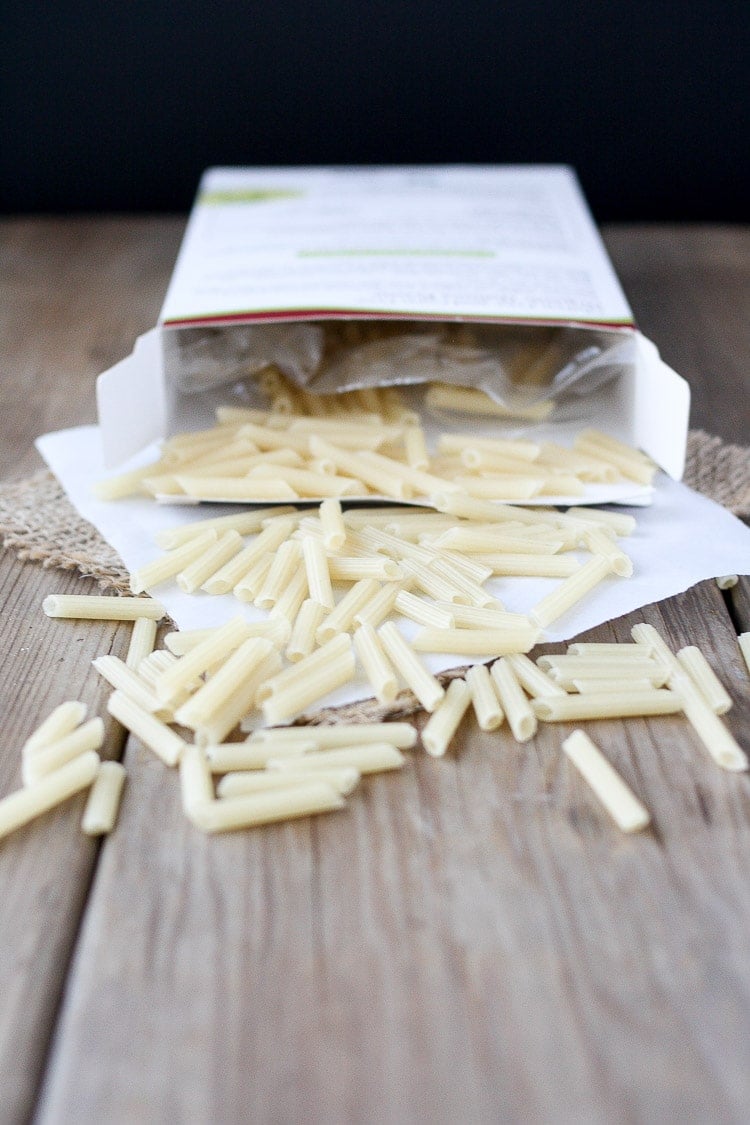 This Butternut Spinach pasta Could Not Be Easier
This butternut and spinach pasta is EASY to throw together. Chop, mix, roast and throw together with pasta. The layers of flavor are to die for. And it's an easy baby food compatible meal! Saaaweet!!
If you want to add a low carb option, try this avocado and kale salad, it's so flavorful and uses butternut squash so you can double use it!
So go, go with your awesome self and make this recipe. Then tell me what you thought of this unique flavor combo! Make sure you leave a comment here, find me on Facebook or tag me on Instagram in your main comment at both @veggiesdontbite #veggiesdontbite so I don't miss it. I can't wait to see all these pretty colors fill my screen!

More Delicious Pasta Recipes You Might Like;
Roasted Butternut Squash and Spinach Pasta
Fall flavors combine with toasted sesame oil to bring you this flavorful and authentic butternut squash and spinach pasta dish. Sweet butternut squash, buttery pine nuts and a spinach bite. You've never had anything like it!
Keyword:
Fall recipes, pasta with squash
Ingredients
4

cups

chopped butternut squash

about 1 small squash

4

cups

fresh spinach

1

cup

pine nuts

1

cup

currants

1/4

cup

coarsely chopped garlic

2

tablespoons

sesame oil

1

tablespoon

fresh thyme

1

teaspoon

Himalayan pink salt

16

ounces

of your favorite pasta

NOW Foods Quinoa Penne
Instructions
Preheat oven to 400°F/200°C

Combine butternut squash, garlic, sesame oil, thyme and salt in a large bowl. Mix well.

Roast for 25 minutes. Add pine nuts and currants and sift around to incorporate in. Roast another 5 minutes.

Meanwhile, cook pasta according to directions. Put fresh spinach at the bottom of a pasta strainer. When pasta is ready pour hot water and pasta over the spinach to slightly "cook" it.

Pour cooked pasta and spinach into a large bowl and add roasted squash mix. Combine well and stuff your face! Don't forget to breathe.
Recipe Notes
To get the diverse flavor in this recipe sesame oil is a must, however if you don't use oil, feel free to roast with veggie broth and add some sesame seeds for some flavor. However the overall taste will be altered.
Tips to prep ahead: Wash and chop all veggies and herbs.
Baby/toddler food idea: Puree roasted butternut squash, add garlic, thyme and spinach if desired. For older baby, cook pasta until slightly overdone and soft. Chop in a food processor with butternut squash, spinach, garlic and thyme.
Nutrition Facts
Roasted Butternut Squash and Spinach Pasta
Amount Per Serving
Calories 895
Calories from Fat 288
% Daily Value*
Fat 32g49%
Cholesterol 0mg0%
Sodium 622mg26%
Potassium 1480mg42%
Carbohydrates 136g45%
Protein 23g46%
Vitamin A 17805IU356%
Vitamin C 45.2mg55%
Calcium 180mg18%
Iron 6.8mg38%
* Percent Daily Values are based on a 2000 calorie diet.