Do you often crave dessert for breakfast? Look no further than this indulgent salted caramel smoothie filled with whole food ingredients!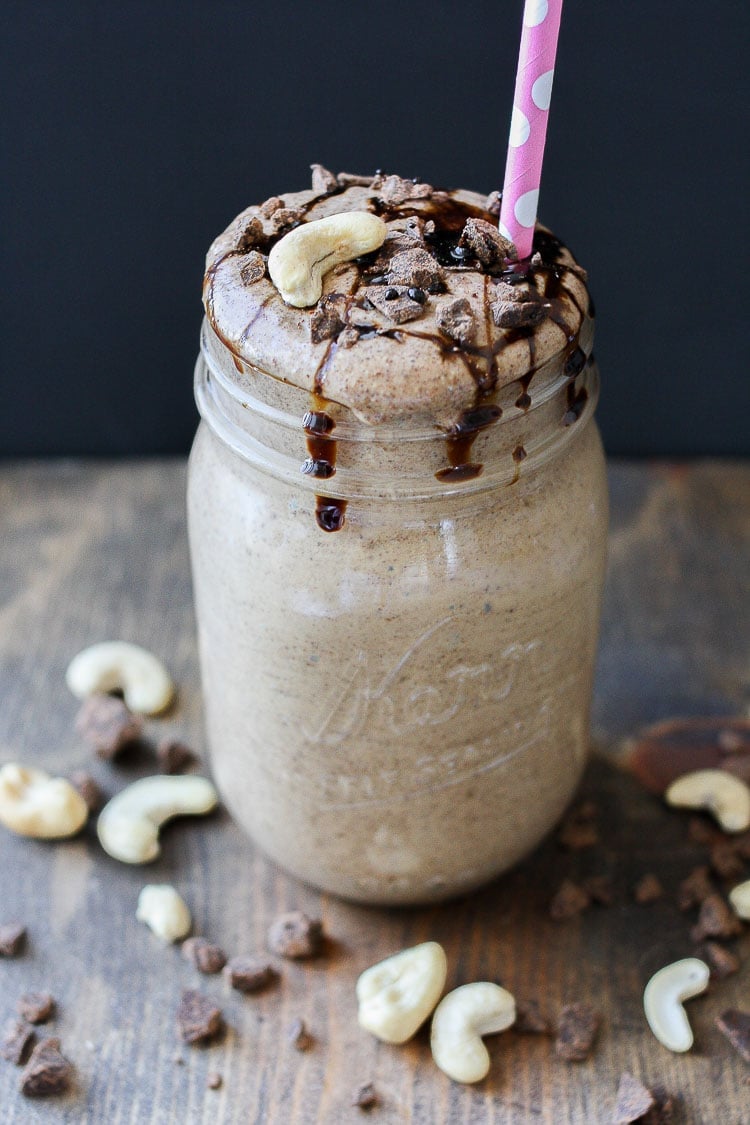 One of my favorite things to do is to create new smoothies. They are such a great way to get fruits, veggies, protein and other "awesome for you" ingredients inside your body...especially when it comes to the kids.
They start my day off right and keep me fueled and full throughout my workouts so I can focus on giving it my all. So when the Silk family invited me to participate in this sponsored campaign with Silk Soymilk, I jumped at the opportunity! First, I love the Silk brand and have been using it ever since we changed our diet and stopped drinking dairy milk. I have tried almost all of the Silk products and they are a fantastic company. So creating a smoothie using their soymilk was an honor!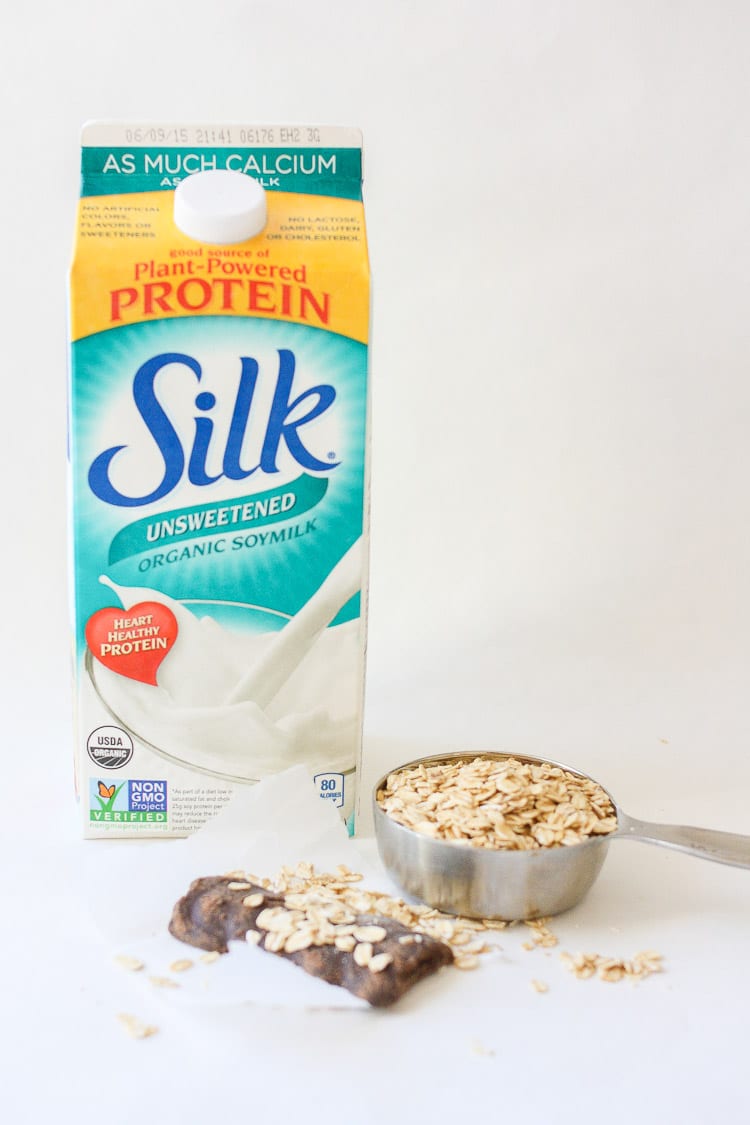 "Where do you get your protein?" is by far the MOST asked question that plant based eaters get. What others don't understand is that getting plant based protein into your diet is really quite easy, especially when companies like Silk provide such great options. Silk Soymilk has 8 grams of plant-powered protein per serving, is non-gmo verified, has no cholesterol, is low in saturated fat and tastes delicious! Does it get any better?? Nope....especially when you try what I used this awesome plant powered milk in.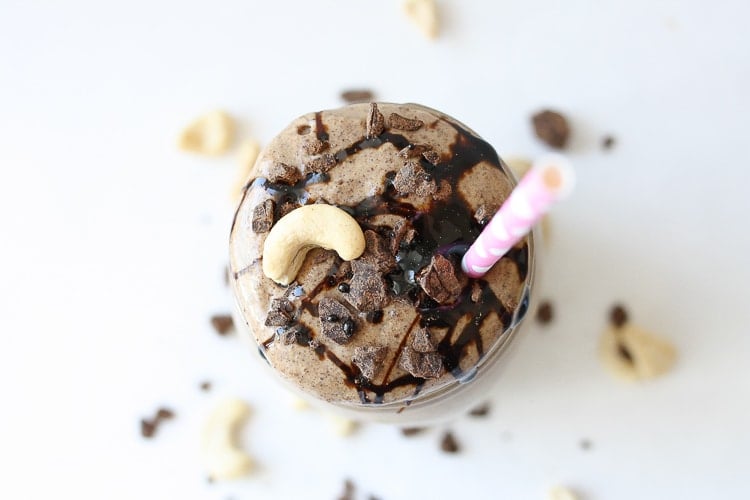 This Salted Caramel Smoothie Is Like Dessert For Breakfast!
I mean, does it get any better that this? It looks like dessert, but it's not filled with processed refined ingredients. It's a great way to start your day in fact! Who doesn't want their breakfast to look and taste like a dessert but actually be filled with all these great foods?
I must confess that I have made this multiple times since it's creation, and I've been known to be face first into the jar I'm drinking it from. Yup, licked it clean. I'm pretty sure that you will too, so have a wipe handy.
You can head on over to the Silk website and sign up to get a coupon...now you have no excuse not to give this a try!
You need to try this and make sure to let me know if you do! I promise you will not regret it. You can leave a comment here, find me on Facebook or tag me on Instagram at veggiesdontbite #veggiesdontbite so I don't miss it! Hope you enjoy this as much as we did!
Take a look at these other great smoothie recipes!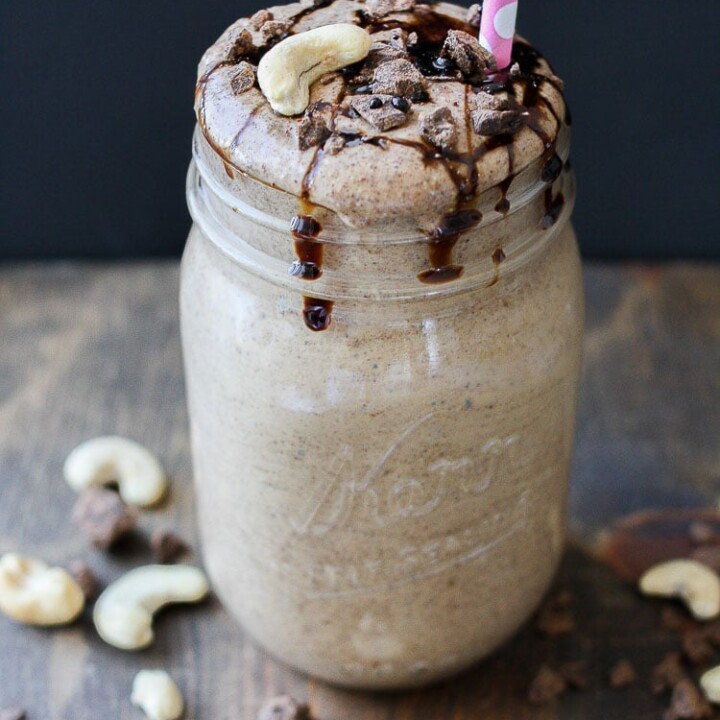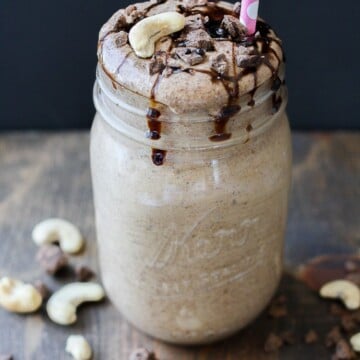 Salted Caramel Cashew Cacao Chunk Smoothie & the Silk Brand
Do you often crave dessert for breakfast? Look no further than this indulgent smoothie filled with whole food ingredients! Drink your way to a protein packed start to your day.
Ingredients
1 ½ cups Silk Soymilk unsweetened, or other dairy free milk flavor works great too
½ cup gluten free oats
2 frozen bananas
3 tablespoons cashew butter
5 Medjool dates
¼ cup raw cacao chunks
1 tablespoon molasses
½ teaspoon Himalayan pink salt
Instructions
Place all ingredients into a high speed blender and blend until smooth. Enjoy!
Notes
If you use a sweetened milk then you will get a much sweeter result, so you will need to cut back on the dates. If you aren't worried about it being gluten free, you can use any oats.
If you don't have cashew butter, feel free to use another nut butter, or to make this nut free then substitute sunbutter or tahini for the nut butter. If you use another variety of date, then the taste may come out a bit different.
You can also sub a dark chocolate for the cacao chunks, but again it will be sweeter in taste so cut out some of the dates. If you can't do oats then feel free to take out but the texture won't be as thick.
**UPDATE**:
To make this nut free sub tahini for the cashew butter. If you can't do bananas, take out the banana, add 2 cups ice, ¼ cup tahini or cashew butter, ¾ cups oats, and 8 dates. I tried it and it is delicious!
Recipe by Veggies Don't Bite, visit our site for more great plant-based recipes.
Nutrition
Calories: 628kcalCarbohydrates: 112gProtein: 16gFat: 19gSaturated Fat: 4gCholesterol: 0mgSodium: 685mgPotassium: 1615mgFiber: 13gSugar: 66gVitamin A: 880IUVitamin C: 23.4mgCalcium: 355mgIron: 5.8mg
Nutrition and metric information should be considered an estimate.
Never miss a recipe!
Sign up here and get a FREE quick and easy meal guide!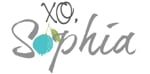 This conversation is sponsored by Silk. The opinions and text are all mine.