Summer Veggie and Bean Soup. A flavorful mix of beans and veggies come together for this all in one vegan bean soup. A comforting meal that's perfect for the whole family!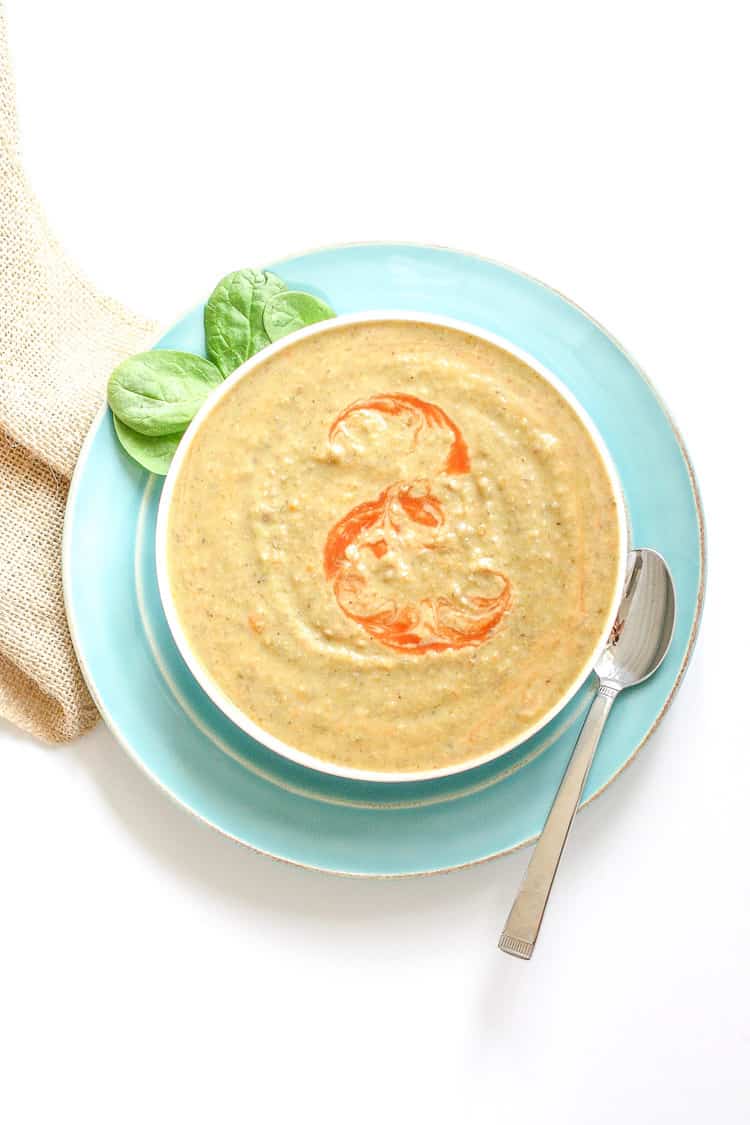 I have 3 kids. 3 kids four years old and under. Including one baby. At the end of a long day, I crave snuggling up all comfy and cozy. Especially with comfort food, like a nice bowl of soup. The other day I was telling a friend of mine that I think the hot weather is getting to me because I just feel so tired lately. She started laughing and replied "Or maybe its because you have 3 kids four years old and under?" Hmmm, never thought of that. Maybe it is that. Or the fact that I'm building a business, cooking daily, creating recipes, writing blog posts, photographing...okay fine. Maybe I have a lot going on. Sometimes I feel like my happy place is my bed. As I fall into that sweet slumber, everything fades away. And then, BAM! Recipe idea! And I'm up again. This time to create a vegan bean soup. I often just can't get comfortable enough to allow all my thoughts to leave my brain. So when Essentia contacted me asking if I wanted to trial one of their organic all natural memory foam pillows I thought, you know, that may just do the trick. So one month later and here I am, sleeping like a baby. AHHHHHH.
For real, these pillows are legit. As in, no cricks in the neck, fall asleep comfortably type of legit. I'm a sucker for anything organic, natural and animal cruelty free. And this is exactly what they promise. And let's not forget the allergies I have to so many chemical laced things. From pillows, to mattresses, to comforters. I can feel my sinuses swell if I'm surrounded by anything other than pure natural. And most memory foam just doesn't cut it. So I was so pleasantly surprised when I went a whole night without coughing or feeling that ever so annoying post nasal drip. Gross, right? Well, not anymore! Problem solved. If you're an overtired mom of multiple children, or even just one child that feels like multiple, check these out. Again, completely legit!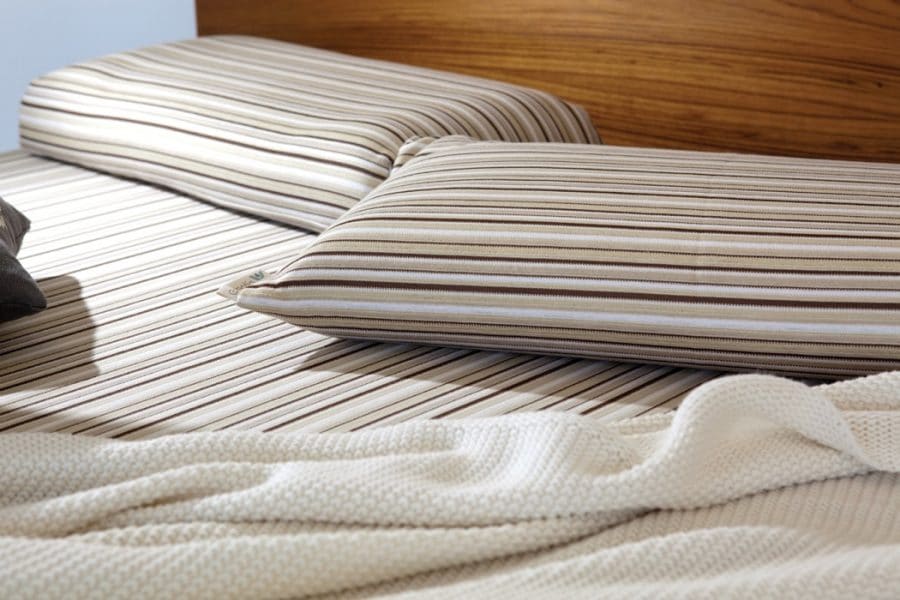 But I digress, back to my need for comfort food and vegan bean soup. Because other than a comfy bed, food is where it's at! This soup has been a favorite of mine for quite some time. It's another creation by my wonderful mom, otherwise known as "yiayia." She started bringing it over for the boys one day and they would devour it. Eat bowl after bowl of this healthy goodness. It's the perfect all in one meal. Protein, veggies, taste. I love those types of dinners! It has a variety of 3 different types of beans and 6 kinds of veggies. Seriously?! Amazing right?! Yup.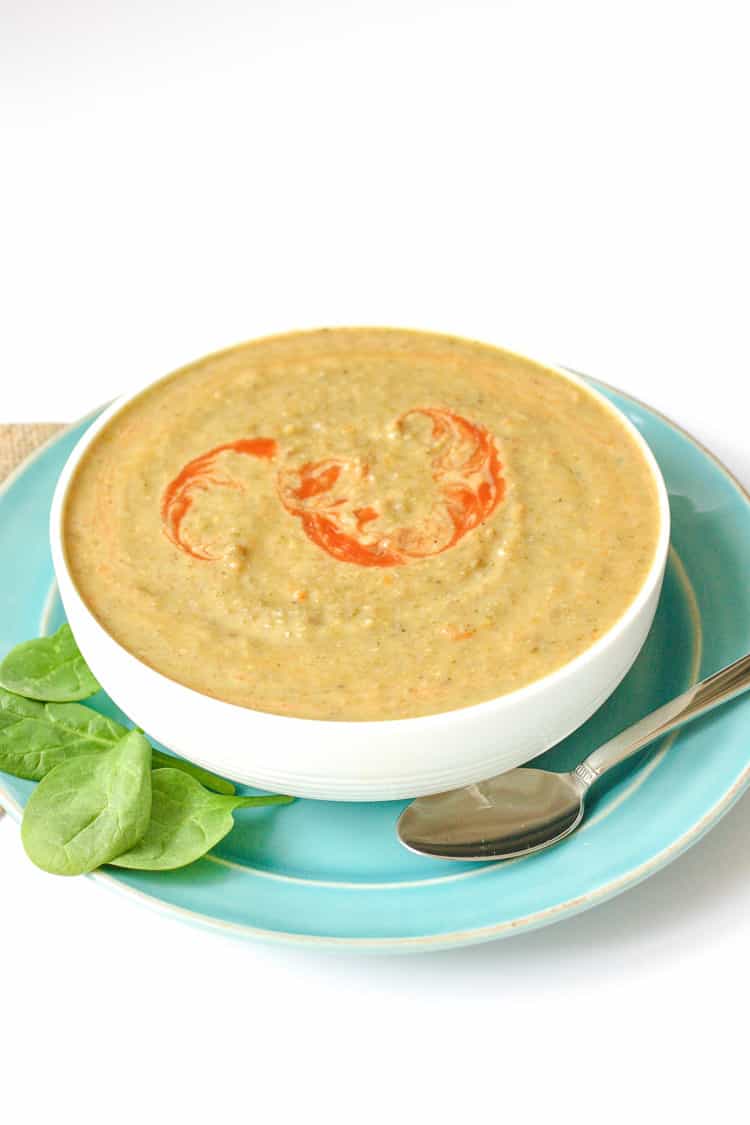 I know you can't stop thinking about a comfy bed. And vegan bean soup. Or really soup IN that comfy bed. Well, it can happen. Make the soup, get yourself a nice pillow and snuggle in. Don't forget to tell me how amazing it all was. If you can stay awake that is! Leave a comment here, find me on Facebook or tag me on Instagram in your main comment at both @veggiesdontbite #veggiesdontbite so I don't miss it! Instagram likes to try and hide things and I do respond to each and every comment I see, so I'm never ignoring you!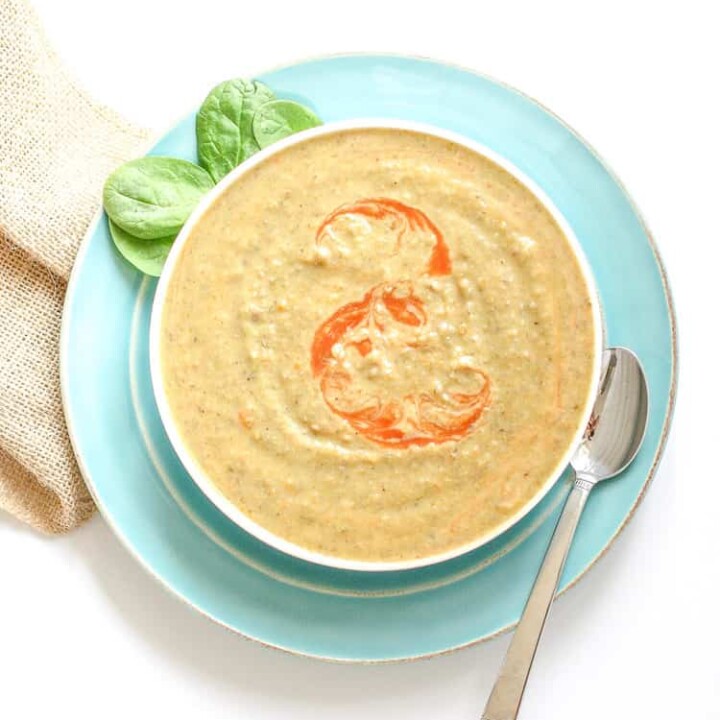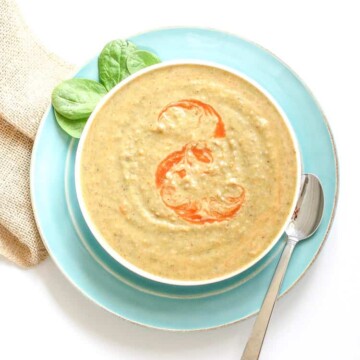 Summer Veggie & Bean Soup
A flavorful mix of beans and veggies come together for this all in one vegan bean soup. Perfect for the whole family!
Ingredients
6 cups veggie broth depending on the consistence you like for your soup plus ¼ cup for sautéing or saute with your favorite oil
¾ cup dried garbanzo beans
¾ cup dried black eyed beans
¾ cup dried lentils brown or green
½ plus ¾ teaspoon baking soda divided (used to soak beans and help them cook evenly)
2 medium sweet onions about 3 inches, chopped
3 medium red potatoes about 4 inches, peeled and cut in two inch pieces
3 carrots about 5 inches, peeled and chopped
2 sticks of celery about 8 inches, chopped
2 medium zucchini about 6 inches long, chopped
3 cups spinach leaves measure packed
Instructions
Prep the beans the night before- in one pot rinse the garbanzo beans and in another pot rinse the black eyed beans and lentils.

Add enough hot water in each pot to cover them. Add ½ teaspoon of baking soda in with the garbanzo beans and ¾ teaspoon baking soda in with the black eyed beans and lentils, mix well. Let them soak overnight.

The next day, rinse the beans well to get rid of the baking soda and add each one back into their pots. Add enough water to cover them and simmer each until soft, start checking at 15 minutes. Stop cooking as soon as they become soft.

Strain the black beans and lentils, set them aside. Strain the garbanzo beans but keep the broth they were cooking in.

In a big pot sauté the chopped onion with the ¼ cup veggie broth or oil. Sauté until transparent.

Add potatoes, carrots, celery and zucchini. Sauté for five minutes, then add spinach and mix well.

Cover with veggie broth and simmer until soft, about 20 minutes.

Add all the beans and the garbanzo bean broth into the pot. Simmer for another five minutes. Add more veggie broth if there isn't enough liquid.

Add salt and pepper to taste. Remove from stove. Let it stand for 10 minutes to cool and using a hand immersion blender, blend to the desired consistency. You can also let cool completely and pour into a regular blender to blend.
Notes
The salt and pepper are to taste, so start with a little bit and continue to try the soup until you achieve the flavor you want.
You could also use canned beans in a pinch or if you're feeling lazy like I sometimes do 😉 I also love sprinkling some hot sauce over the top!
Tips to prep ahead: Wash and chop the veggies. Soak the beans.
Baby/toddler food idea: Just serve as is! Perfect baby or toddler food.
Recipe by Veggies Don't Bite, visit our site for more great plant-based recipes.
Nutrition
Calories: 250kcalCarbohydrates: 46gProtein: 12gFat: 1gSaturated Fat: 0gPolyunsaturated Fat: 0gMonounsaturated Fat: 0gTrans Fat: 0gCholesterol: 0mgSodium: 241mgPotassium: 1074mgFiber: 13gSugar: 8gVitamin A: 5040IUVitamin C: 24mgCalcium: 78mgIron: 4.1mg
Nutrition and metric information should be considered an estimate.
Never miss a recipe!
Sign up here and get a FREE quick and easy meal guide!