These vegan one pot meals are the perfect choice for those busy nights. If you aren't a fan of washing loads of dishes, then these are for you!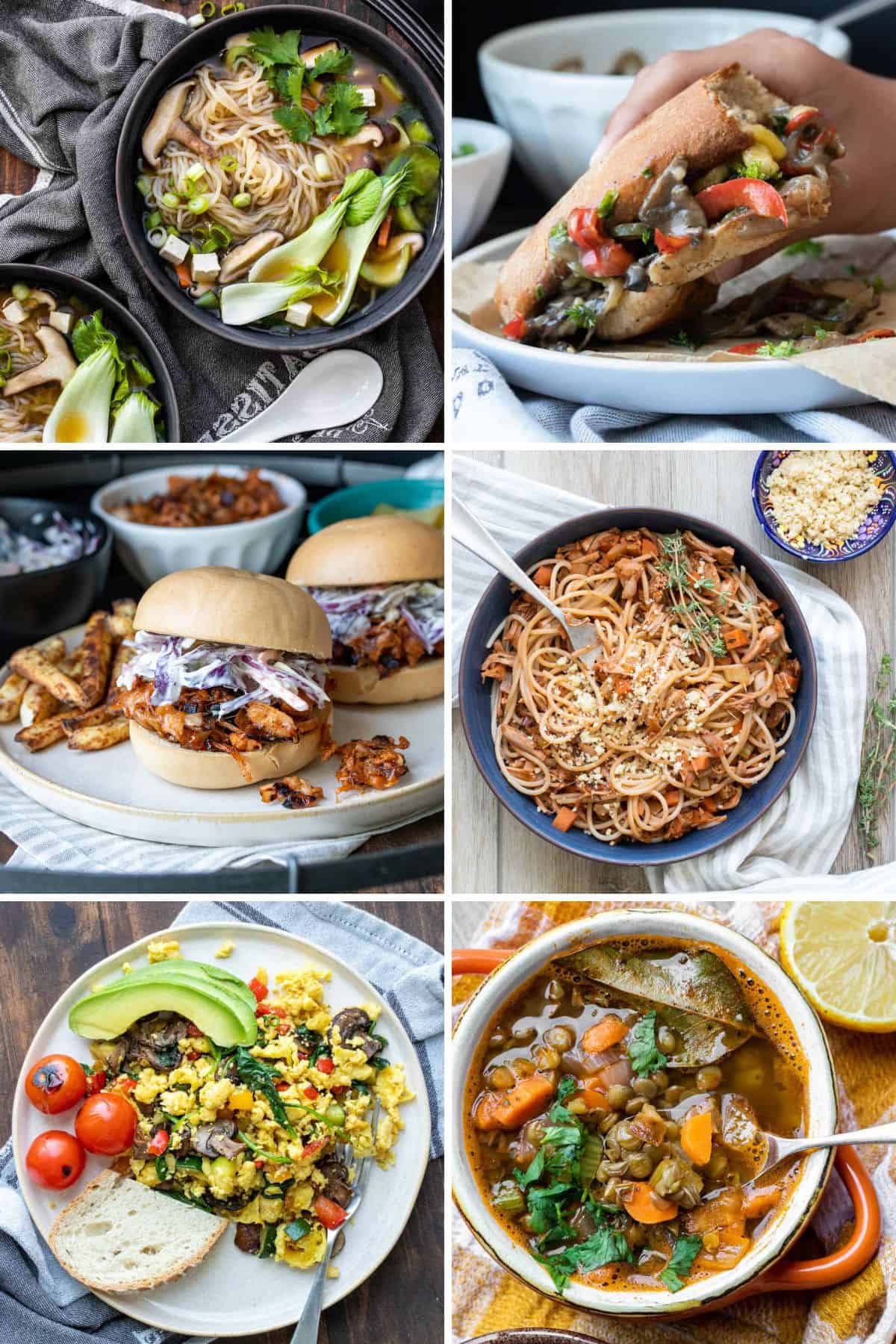 I love making healthy dinners at home, but I hate being left with all the dishes. This collection of dinners made in one pot is the perfect list for when I'm feeling lazy or just don't want to clean up!
What is a One Pot Meal?
One pot dinners are exactly what it says, meals you can make using one pot. This may be quick and seamless, like a soup, or may take a little creativity like cooking pasta first, then using the same pot to make a quick sauce.
Who should make one pot meals?
Making an easy dinner is multi-faceted. You have the amount of ingredients, you have how much prep it takes, the cooking time, how many things you use in the process, and the effort you are putting in overall.
While we can't always solve all these issues, having a list of recipes you can make in one pot can be a saving grace for those of us that want to make dinners less effort.
I wouldn't consider myself lazy, but I am a mom of three boys trying to run a business so I definitely get tired by the time dinner rolls around. I love when I can limit the washing to one pot, it takes a little of the edge off of overwhelm.
Vegan One Pot Soups
Here is a list of some of our favorite soups that can easily be made in one pot. Keep in mind that those using pasta, I cook the pasta in the pot first, then rinse and drain and add it back in at the end.
Vegan One Pot Pasta Recipes
Pasta is a family favorite. Whether in soups, like above, or mixed with different sauces, we typically eat it multiple times a week. I learned fast that making the pasta first, then using the same pot for a quick sauce created less mess and made pasta night less overwhelming.
Vegan One Pot Sandwiches
You usually don't see sandwiches on the list when referring to one pot meals, but these are some great and easy options that come together quickly! They are family friendly too.
Other Vegan One Pot Meals
We have many other one pot type meals that don't require a lot of energy to throw together. These are some of our go-to's for those crazy days, and when we want to clean out the fridge.
Tips and Tricks
Here are some things to consider when making your one pot meals!
Prep to make them even faster by chopping all ingredients, making any sauce ahead of time and pre-measure spices.
If you need to sauté things in batches because you're making a large portion, I like to use the plates we are eating on to set already cooked things in. So if I had to sauté a ton of veggies, I would sauté the broccoli for example first, then the mushrooms and peppers, etc. Then once all are cooked, I'd put back in the pot and mix in the sauce or noodles or whatever is needed.
When making pasta dishes, it works to use only one pot by cooking the pasta, draining it, then using the same pot to make the sauce. The opposite would work too, make the sauce, then put it in a storage container you will use for the leftovers, and using the same pot to cook the pasta.
Look for precooked grains for easy meals. Frozen rice, packaged precooked pasta (especially asian noodles for things like soups) all work great when you need things really quick.