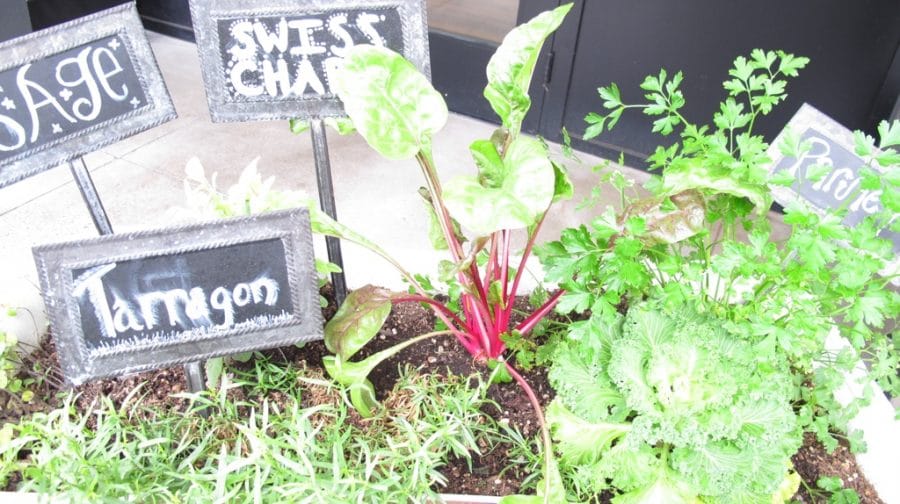 With two toddlers, 15 months apart, time alone with only one of them is a rarity, so when it was time for my oldest's three year check up I decided to take advantage, leave the little one in school, and make it a mama son day. Because he was itching to use his Build A Bear gift card, we headed down to Fashion Valley in San Diego. Lunch was also on the docket, so what better time than then to see what he thought of True Food Kitchen. I had been there once before but this time I was going in vegan guns a blazing! This was my first experience taking a camera out in public and shooting pics, so forgive my lack of details. I'll slowly get more comfortable as I continue on this blogging journey! It's all about those baby steps right?
First off, this place has the cutest entry way, I love how they display all their fresh herbs. There is something about the look of an herb garden that makes me happy!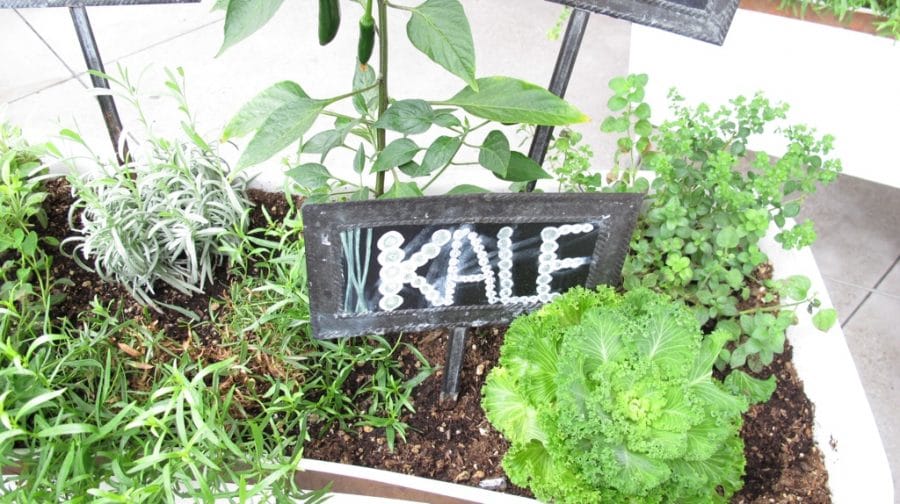 As we sat down and looked at the menu, I noticed right away how they had their menu items labeled with whether they were gluten free, vegan, vegetarian, etc. I really appreciate it when a restaurant does this because it avoids the millions of questions to make sure there aren't any "hidden" animal products in the food. There have been times when I ordered something that seemed vegan friendly, only to find out that its made with lard or bacon fat…I feel awful sending things back because I hate wasting food.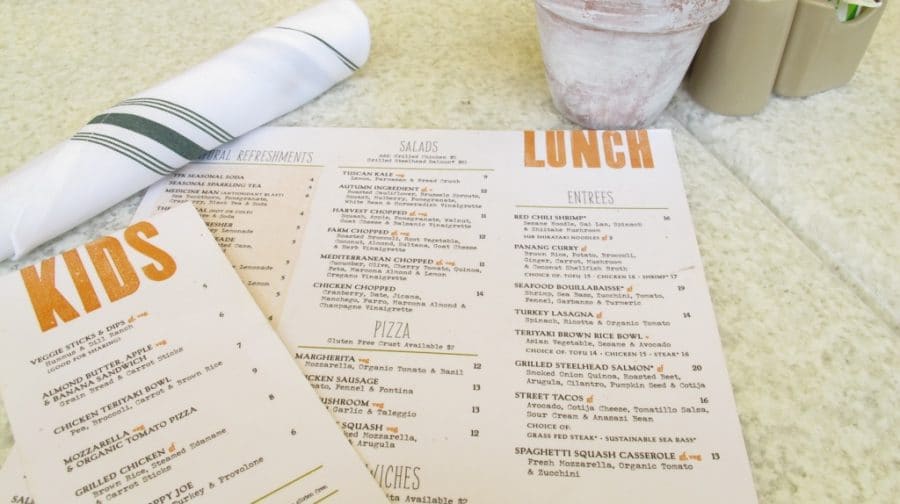 As you can see, there are a ton of vegetarian options, and some vegan ones too. Many of the vegetarian choices can easily be made vegan by leaving out the cheese or dairy based sauce. Not to mention the server was more than willing to change anything we needed.
We started off with the kids veggie sticks and dips, the ranch is obviously not vegan but it also came with hummus so we mostly ate that. Because the munchkin said he wanted just a little bit of the ranch, I decided to let it slide and make it part of our "10% not perfect all the time" food. The appetizer was delicious! The veggies were perfectly cold, crisp but not totally raw. It was almost as if they were cooked for a second or two, just to bring out a little flavor. And I really enjoyed their hummus, it has a kick to it though so be wary for non spice lovers. My foodie partner definitely agreed with me as he ate about 3/4 of it on his own!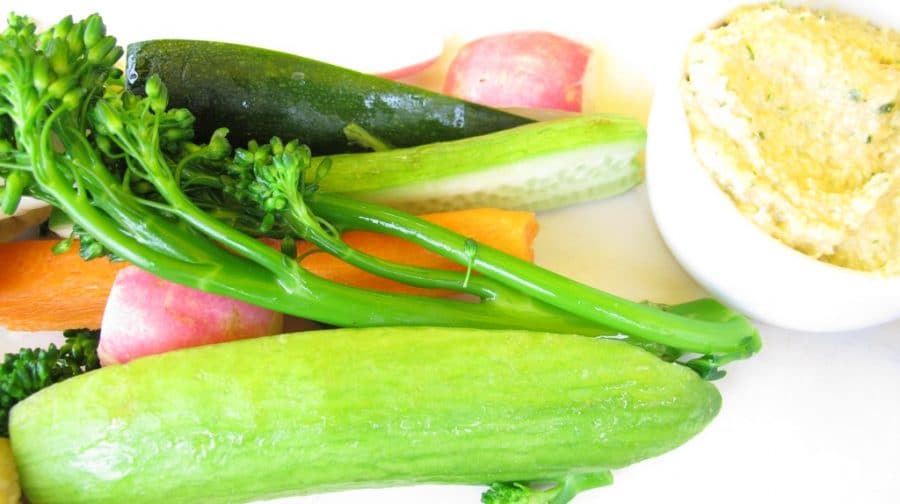 For our main dish, we ordered the kids Almond Butter, Apple, & Banana Sandwich, and for me the "Inside Out" Quinoa Burger. What a creative entree this was! It had two quinoa patties as the "bun" with all the veggies on the inside (avocado, tomato, cucumber, red onion and lettuce). It also came with two sides and I ordered the sweet potato "hash" and the kale salad without the parmesan. Everything was absolutely delicious, but definitely a knife and fork kind of meal! The burger had a hummus spread and a yogurt based tzatzizki sauce (which I had originally asked to leave out but they forgot, oh well 10%…), but I did leave out the feta cheese. I was completely satisfied and amply full when I was done, but didn't have that after restaurant yucky kind of feeling, so I know I made a good choice with what I ate.
The kids sandwich was also delicious and devoured by the toddler. In fact, I barely got a taste in! It came with carrot sticks and a side of tzatziki dip, which he wanted so I left it, and the sandwich itself was quite big and full of  yummy almond butter, banana, apple goodness!
I really really wanted to try their squash pie and chia seed pudding for dessert, as they are both vegan, but we ran out of time and needed to get back up north to get our little brother at school. Oh well, leaves something to be desired for next time. Overall I would give this place a two thumbs up for vegan friendly, willing to accommodate any of our needs, and most important delicious food! We will be back!