Vegan meal prep ideas and all you need to know for adding more plants into your diet! It doesn't have to be difficult and stressful!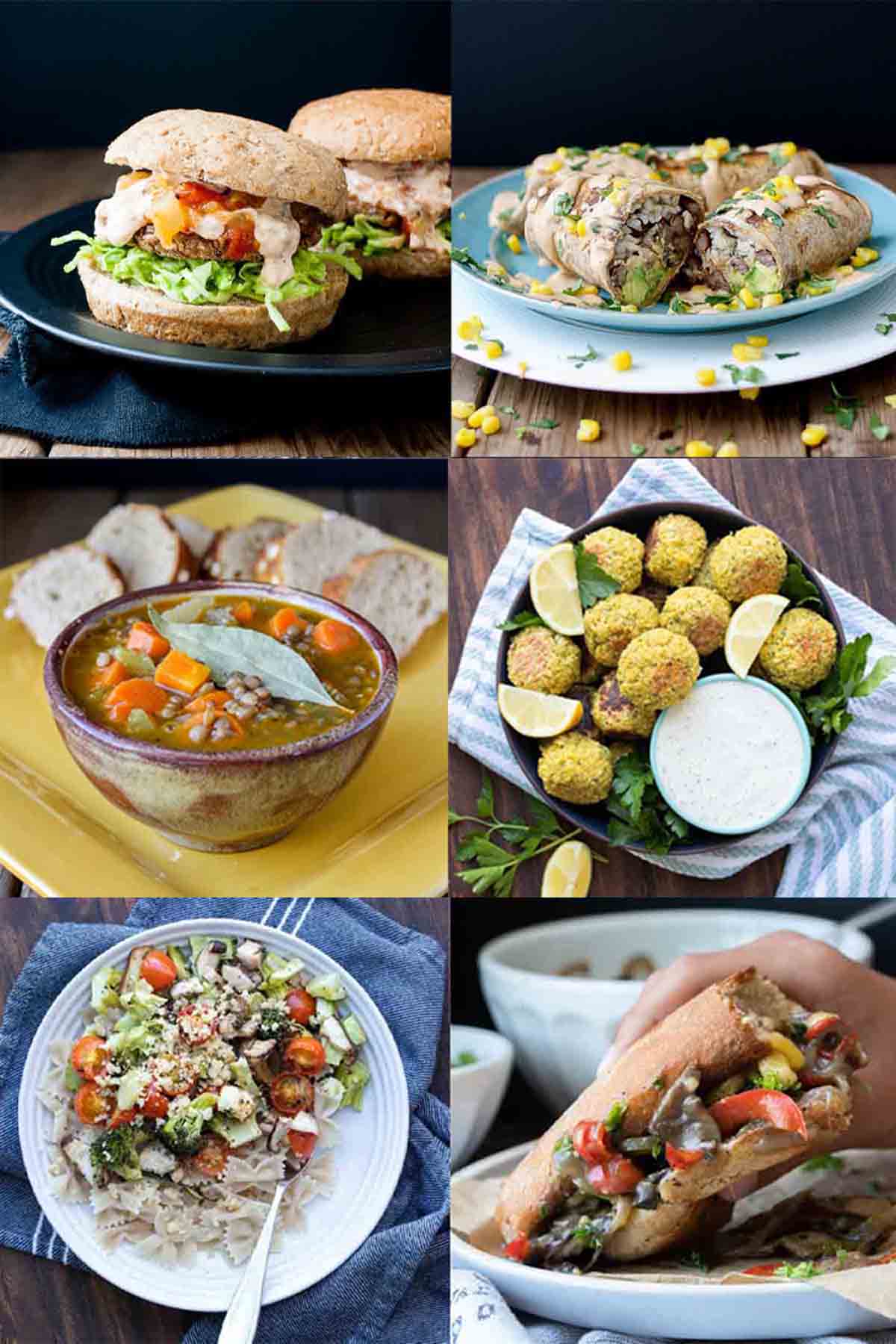 This post was originally published on December 29, 2018.
We can all agree that more plants in your diet is never a bad idea. But change can be stressful! I am giving you all the tips, tricks and support you need to make eating more plant-based meals easier.
Why Meal Prep
Diet change is an area that can easily be chipped away at slowly. One simple step at a time can lead to a future of big changes. You always need to start with the reason why you want to make the change.
That is something you will come back to and focus on as you journey toward your ultimate goal. I talk all about this in my podcast episode on our why and how we focus on it when making decisions.
Whether you're just trying to add more plant-based meals to your life, or making a bigger change, there are a lot of labels out there. It's hard to know what all these terms mean, so many rules to learn (but remember you do not have to follow rules to live a healthy lifestyle)! I'm here to help, ask any questions you want because I am the last person that will judge you.
Vegetarian: There are many types of vegetarians, some eat eggs, some eat fish, and some don't eat any of those and simply just dairy.
Vegan: This means you consume no animal products. In fact, true vegans don't even eat honey. Many are even careful about sugar and wine that has been processed with animal products. Some sugars use bone char in the processing system, and wines can use fining agents such as milk protein, egg whites and fish bladder.
Pescatarian: Another plant-based diet that is very similar to being vegetarian. However, pescatarians eat fish and shellfish.
Once you decide to make a change, you need to have a plan. This is why meal prepping can help. Being prepared when making a change leads to more success.
How to Vegan Meal Prep
First off, when making changes to your lifestyle it's important to be kind to yourself and take it easy. You don't want to get overwhelmed!
Start slow. When one change becomes easy, start with two. Then keep going and pushing yourself until you reach your ultimate goal.
 It is not a crash diet, it is an overall lifestyle change that will bring you your healthiest self. Don't expect to change all at once.
You can't build a house without the foundation or frame, it would fall. You can't make a lifestyle change without setting yourself up for success. And the best way to gain success, is seeking support from those that know the way.
Healthy vegetarian recipes are a good stepping stone.
Organize your fridge to avoid food waste after prepping.
If you're coming from a place of meat all day every day, perhaps jumping into all vegan recipes is a stretch. Many people find success by starting with healthy vegetarian recipes. Here are some ways to take any meal and make it vegetarian:
Meat based meals: swap out the meat for another protein. Beans are a great option for a lot of recipes. Chickpeas are super versatile so when in doubt, use those.
Vegan meals: use the dairy counterparts for the vegan based cream ingredients. Like these Black Bean Pumpkin Enchiladas for instance, use sour cream for the cream portion to make this an easy transition food.
Creating your own: pick a grain, a sauce, some veggies and a non meat protein like beans, quinoa, tofu or a vegetarian sausage. Combining those in a bowl type meal is an easy way to start.
Vegan Meal Plans
Starting is all about support from others, enter me. When you have support and a plan you have the scaffolding you need to be successful.
This is a list of all my sample vegan menus we've eaten to make your life easy. I have every detail written down for you, a printable shopping list and I am always here for questions!
Meal prepping vegetables is one of the best things you can do to make your week easier! Getting prepped and organized makes meals faster and simpler.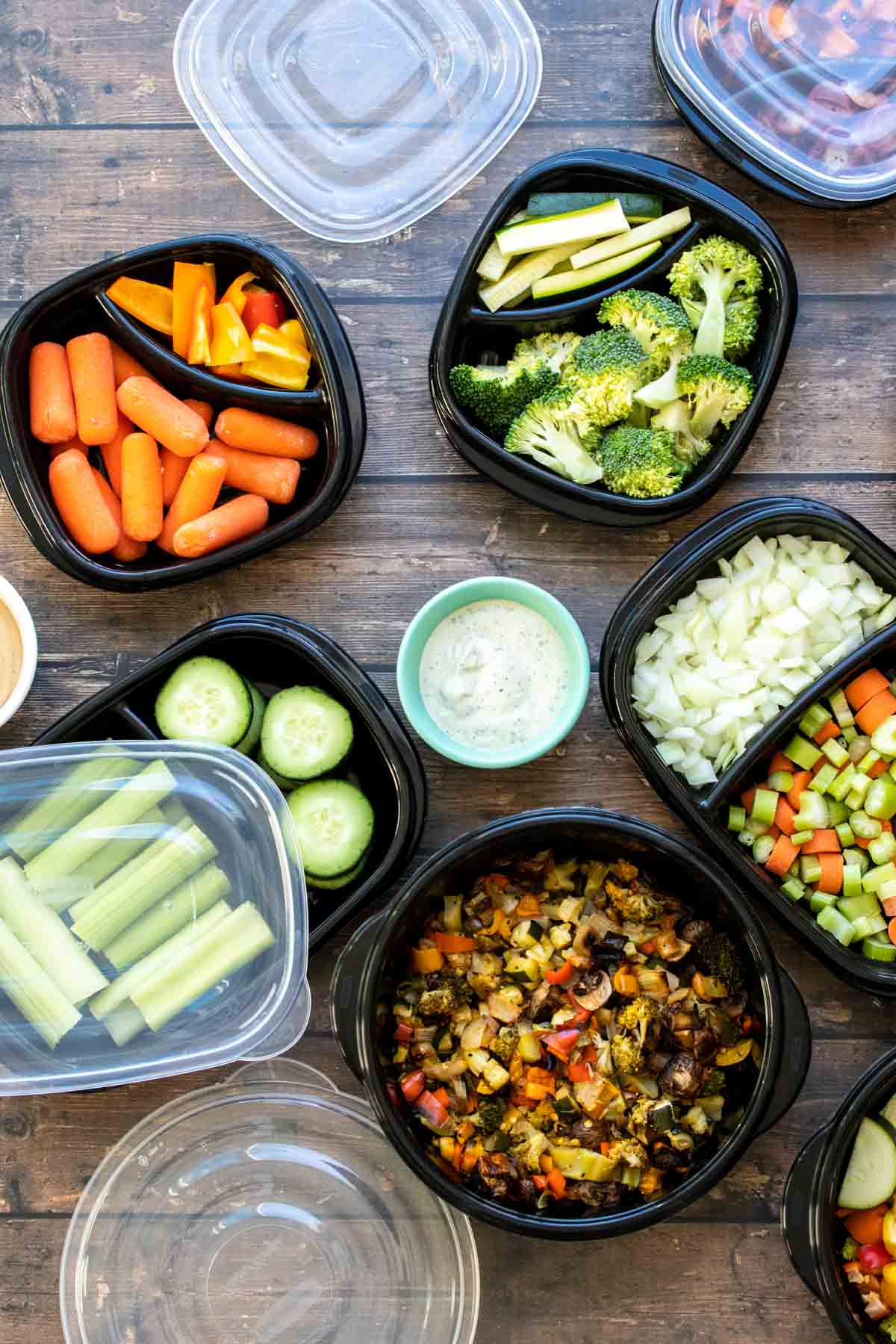 A fully comprehensive but easy meal guide that includes breakfast, lunch and dinner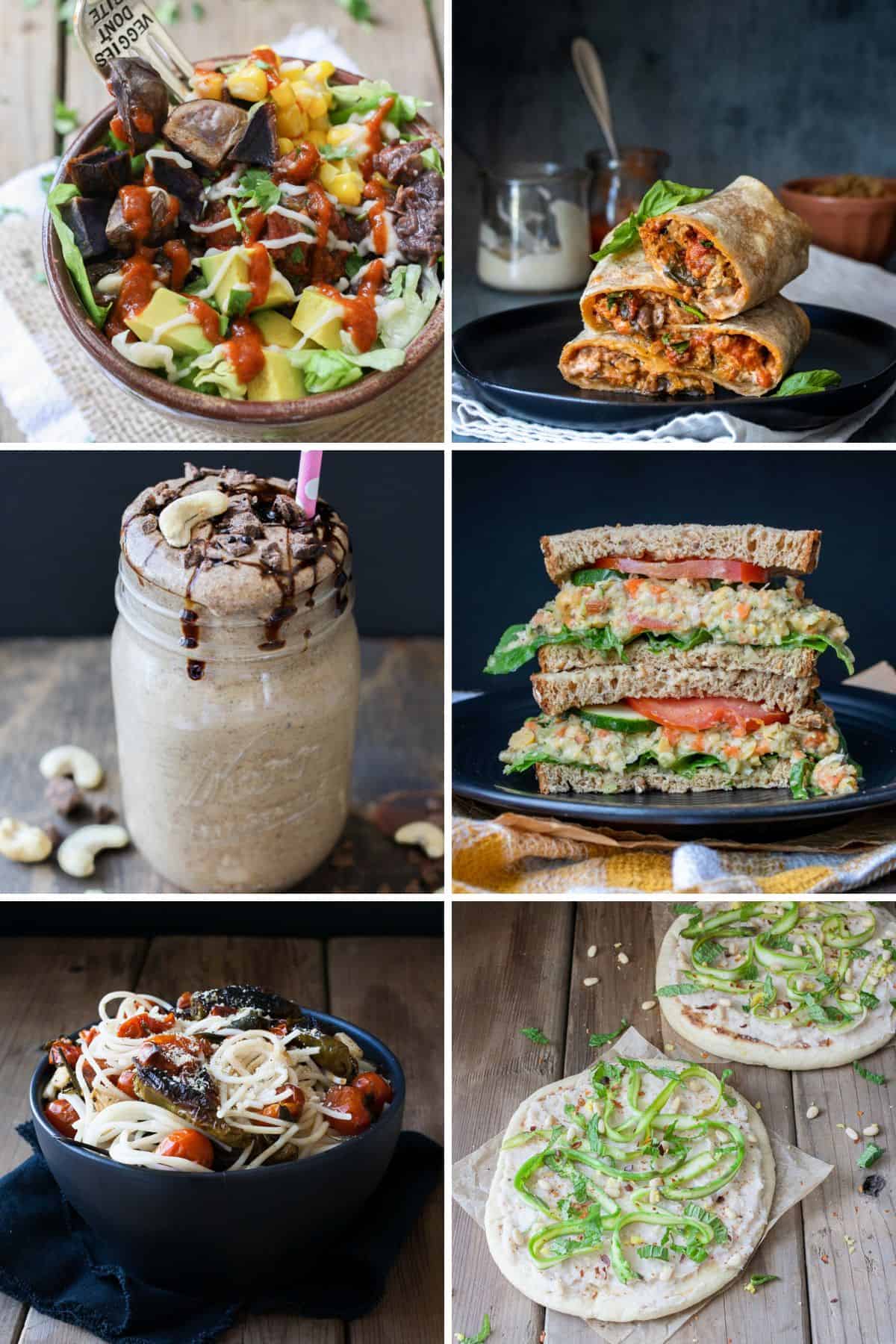 This menu is focused on a full week of easy dinners that result in minimal waste and less effort.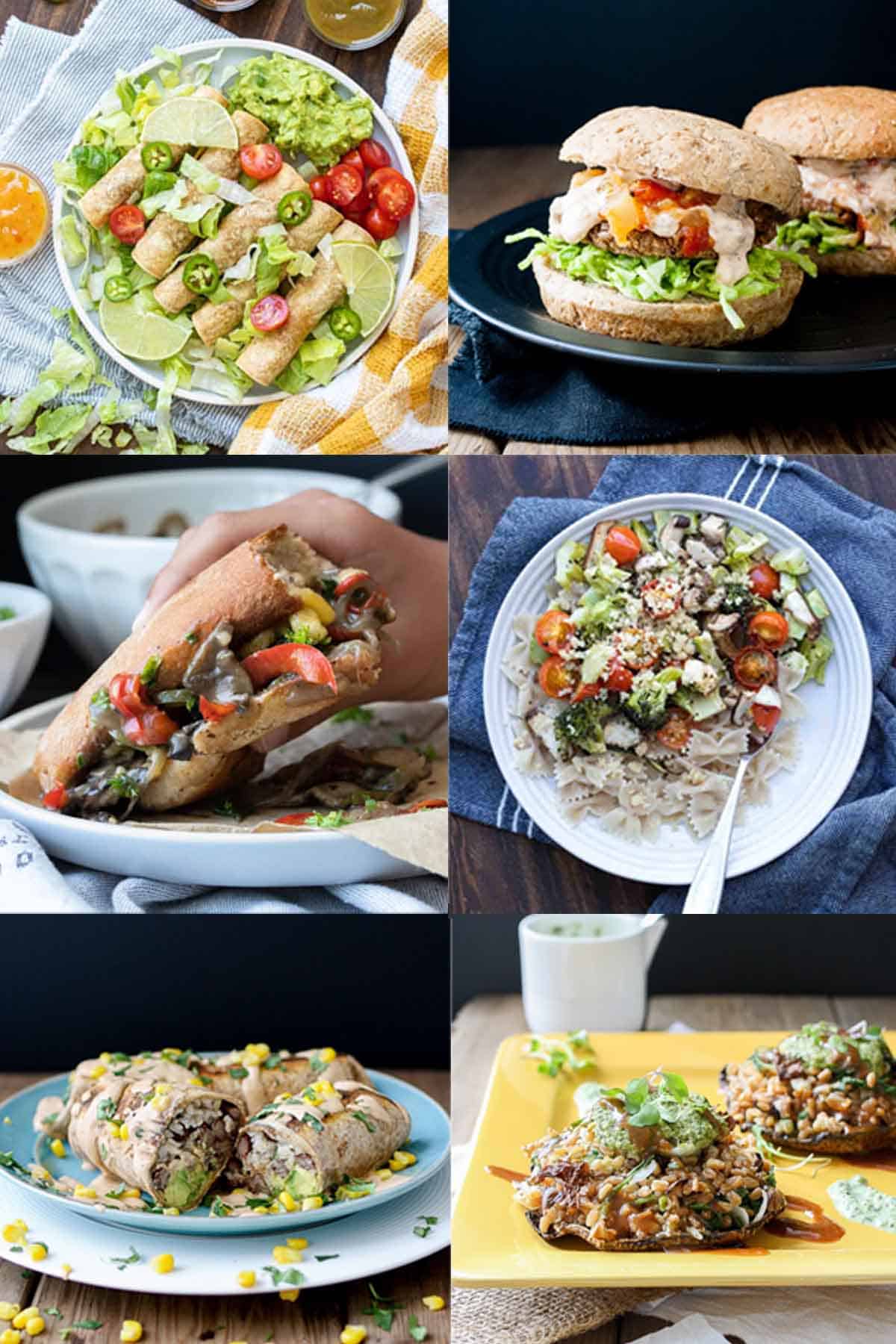 Another weekly dinner plan comprised of a variety of cuisines to keep things exciting.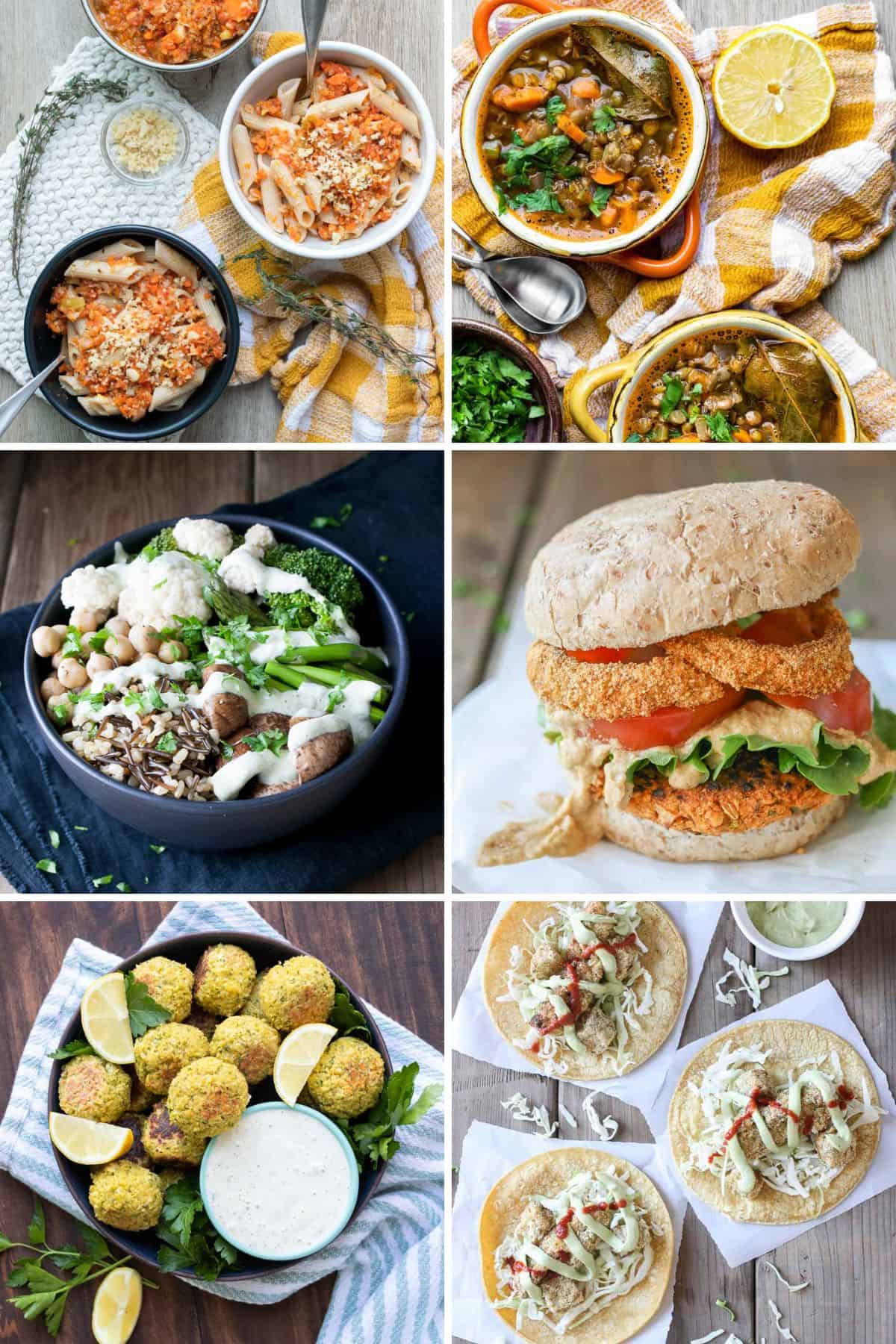 5 easy ideas for weekday breakfasts that will start your day off right.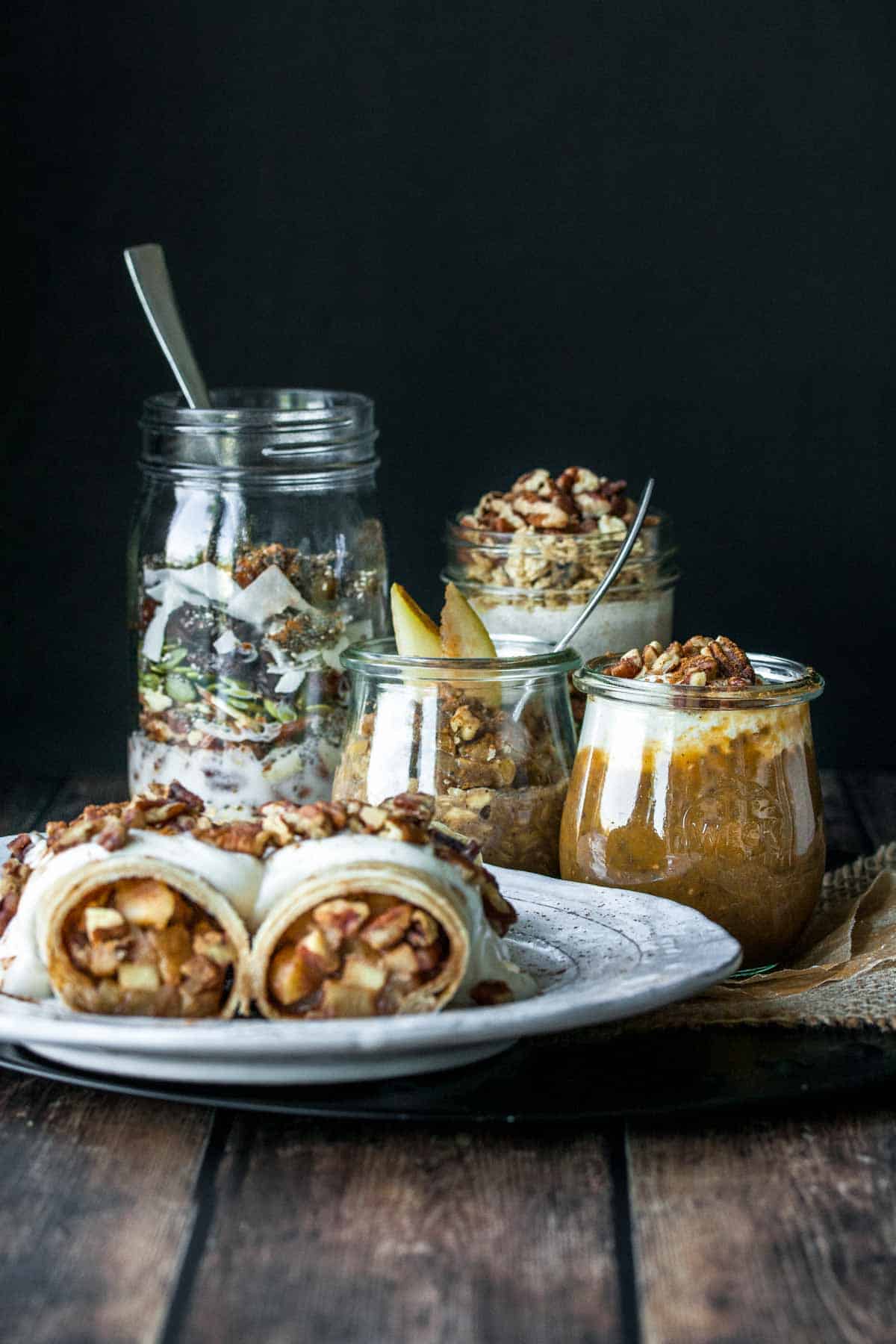 5 days of lunches with a variety of ingredients, nothing boring here.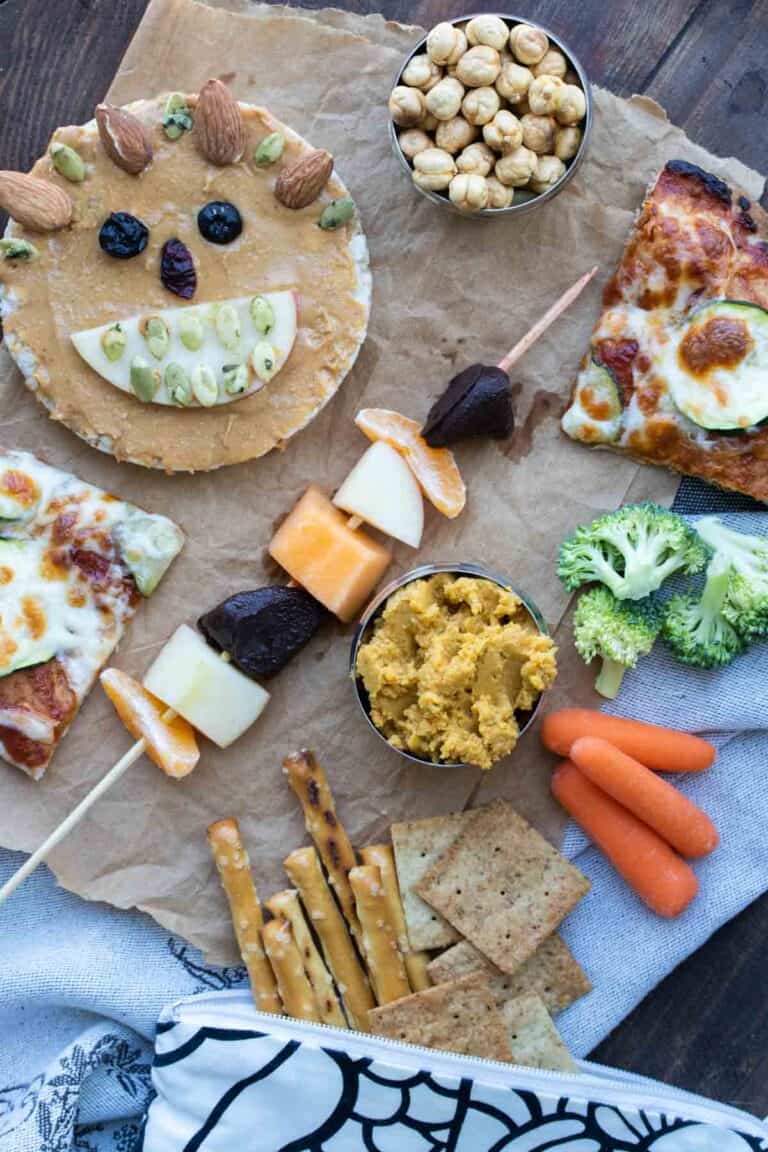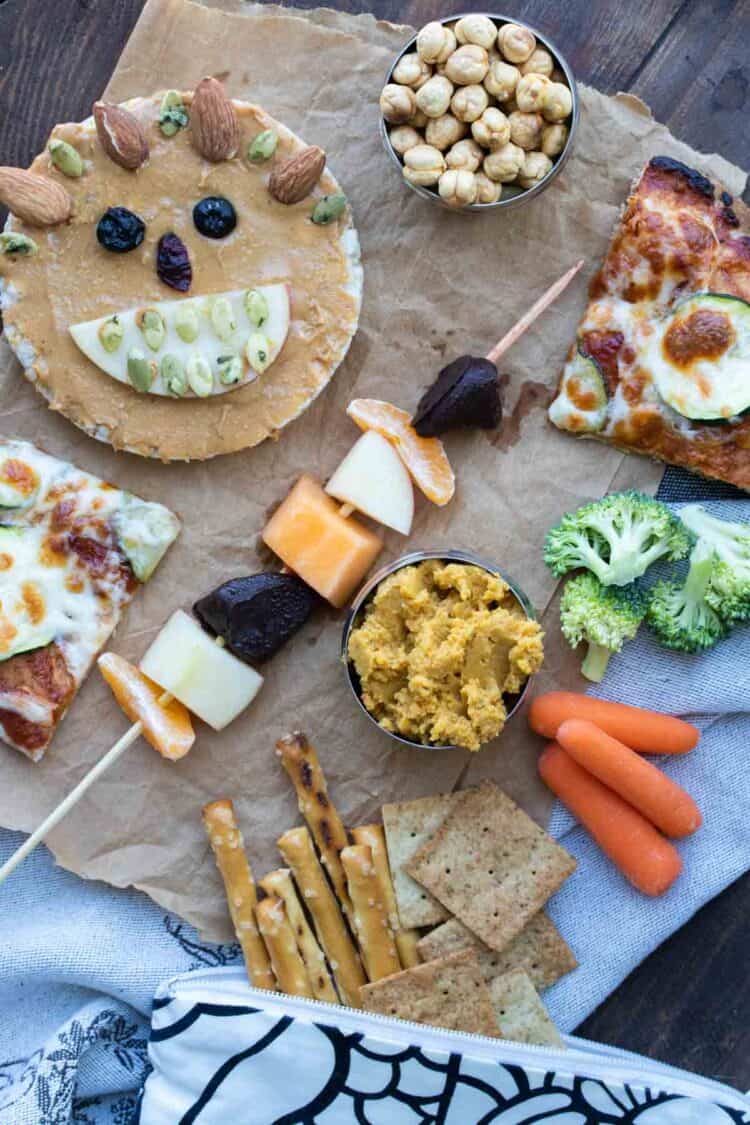 I love cooked food, but once in a while it feels good to clean the system. I've made it easy!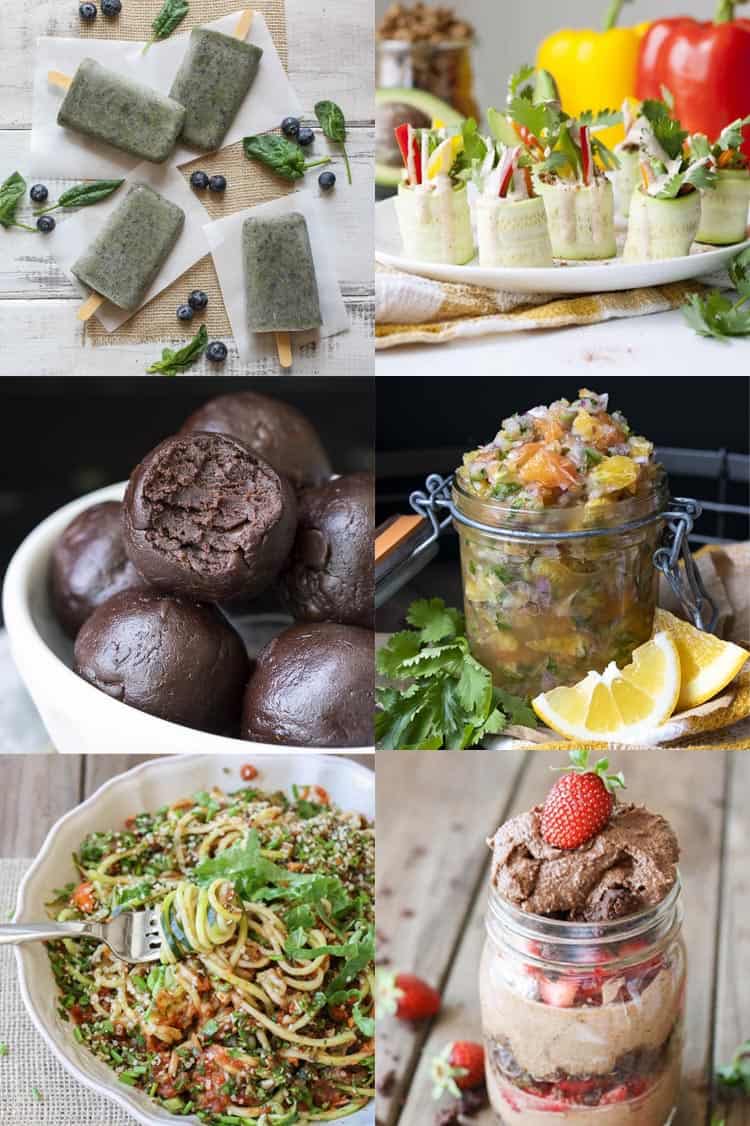 This collection of recipes uses Trader Joe's vegan food to create easy and delicious, perfect for busy weeknights!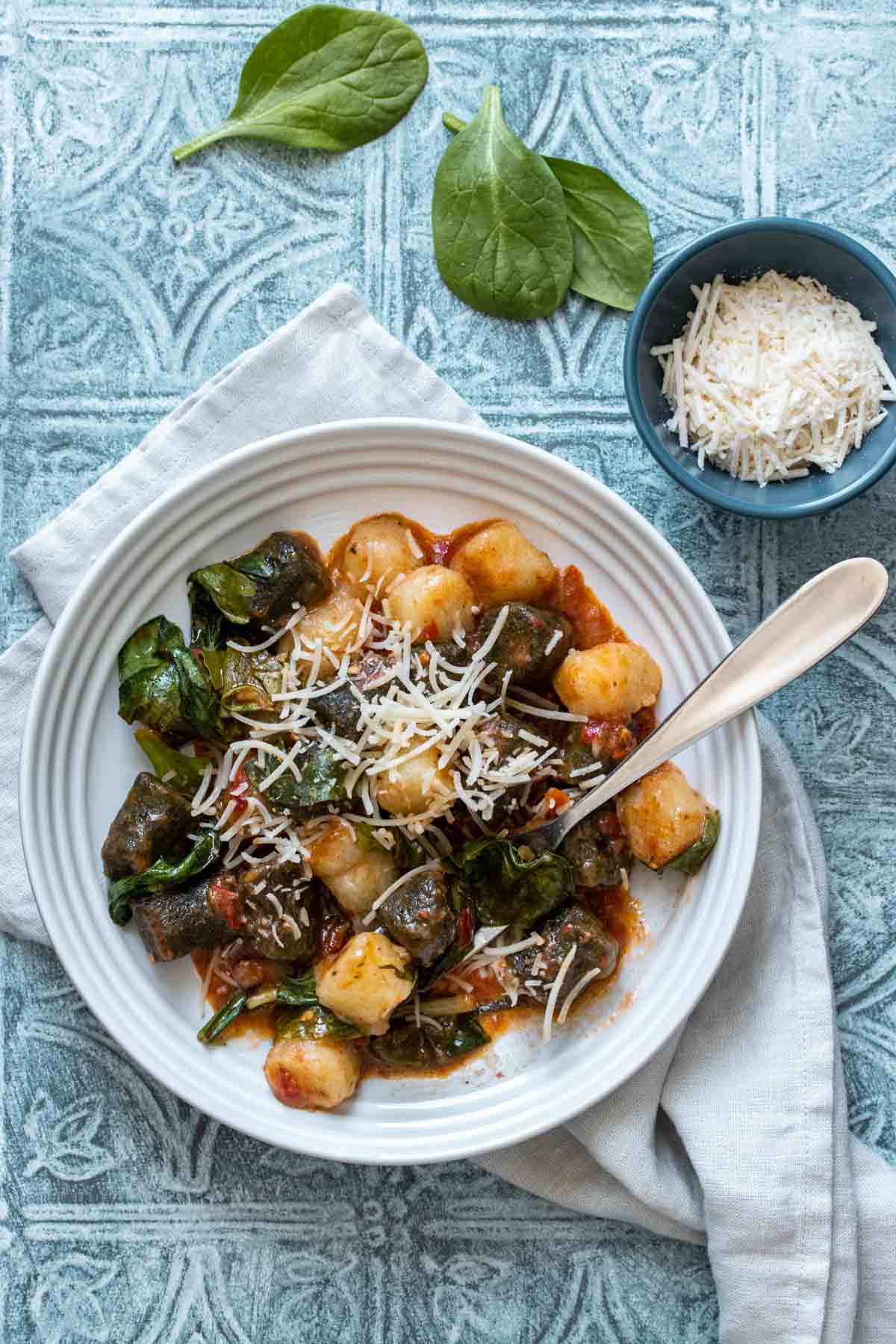 Vegan holiday meal plans
The holidays can put a lot of pressure on any home cook. Having a variety of eaters can make it even more challenging. These guides will help you plan the perfect stress free meals:
Build the perfect romantic meal at home, from breakfast to dessert.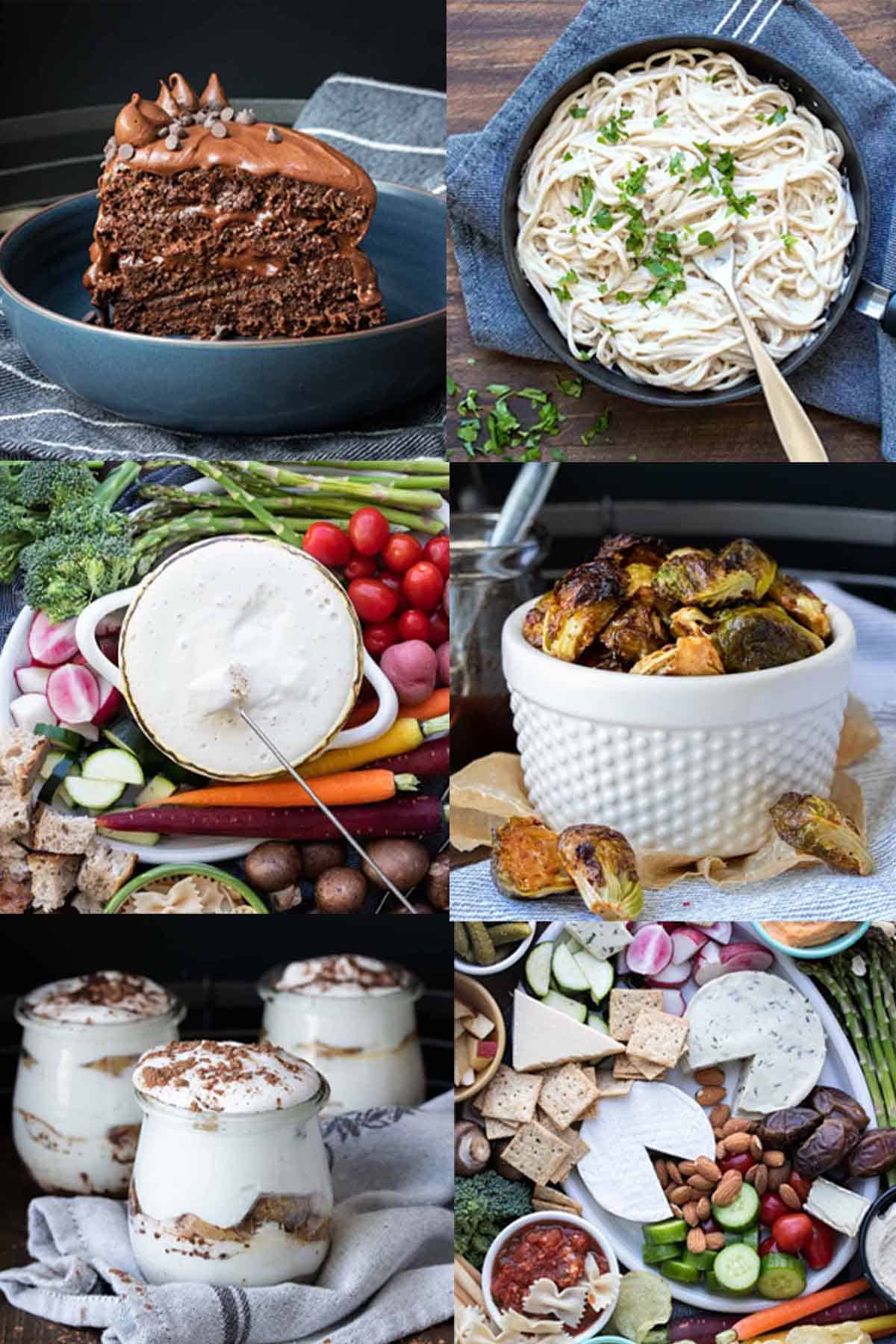 20 Vegan Cinco de Mayo Recipes
These vegan Cinco de Mayo recipes will not disappoint. They are so flavorful and amazing you absolutely won't miss the meat or dairy!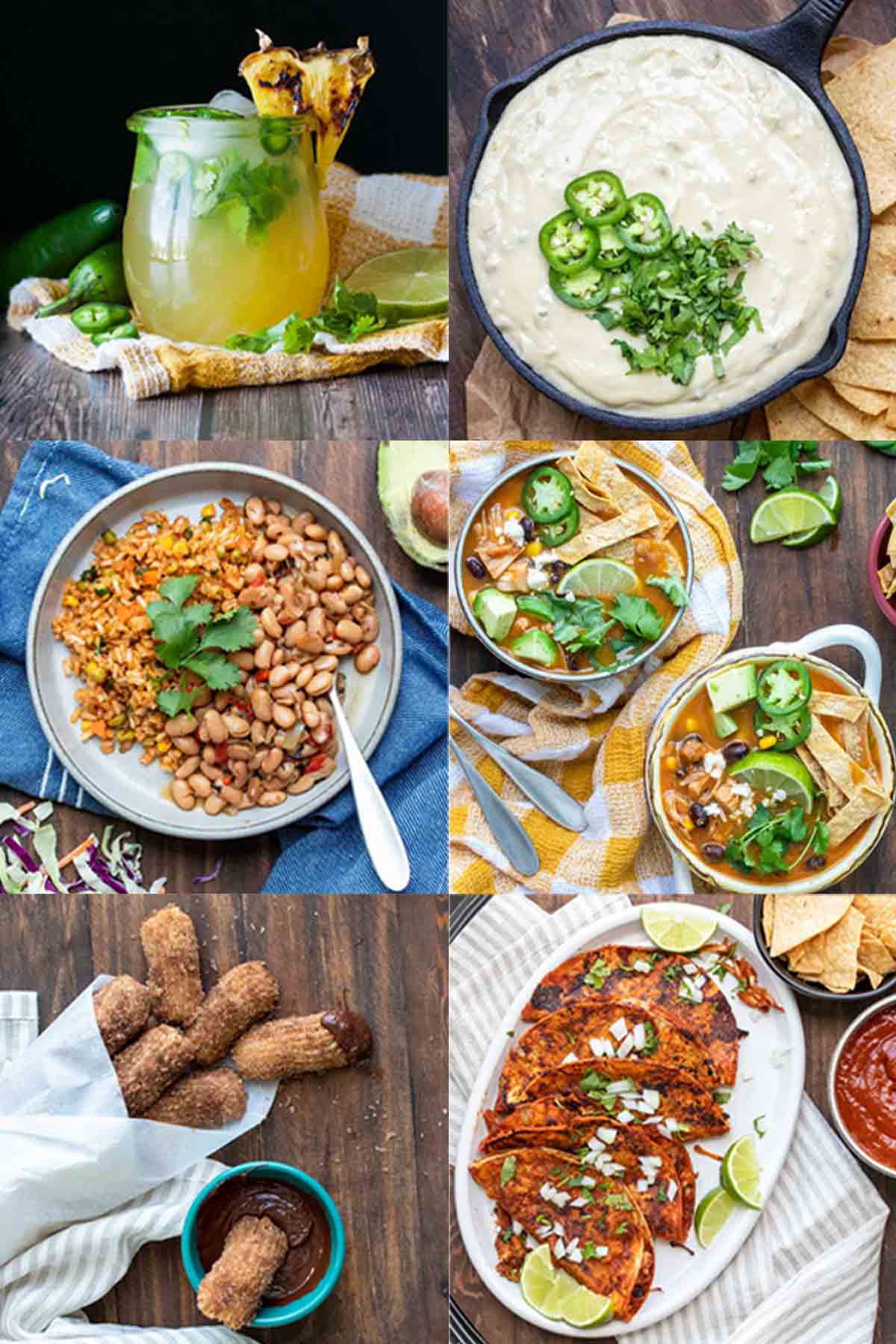 Step by Step Vegan Thanksgiving Dinner
Make your Thanksgiving meal easy and follow my guide.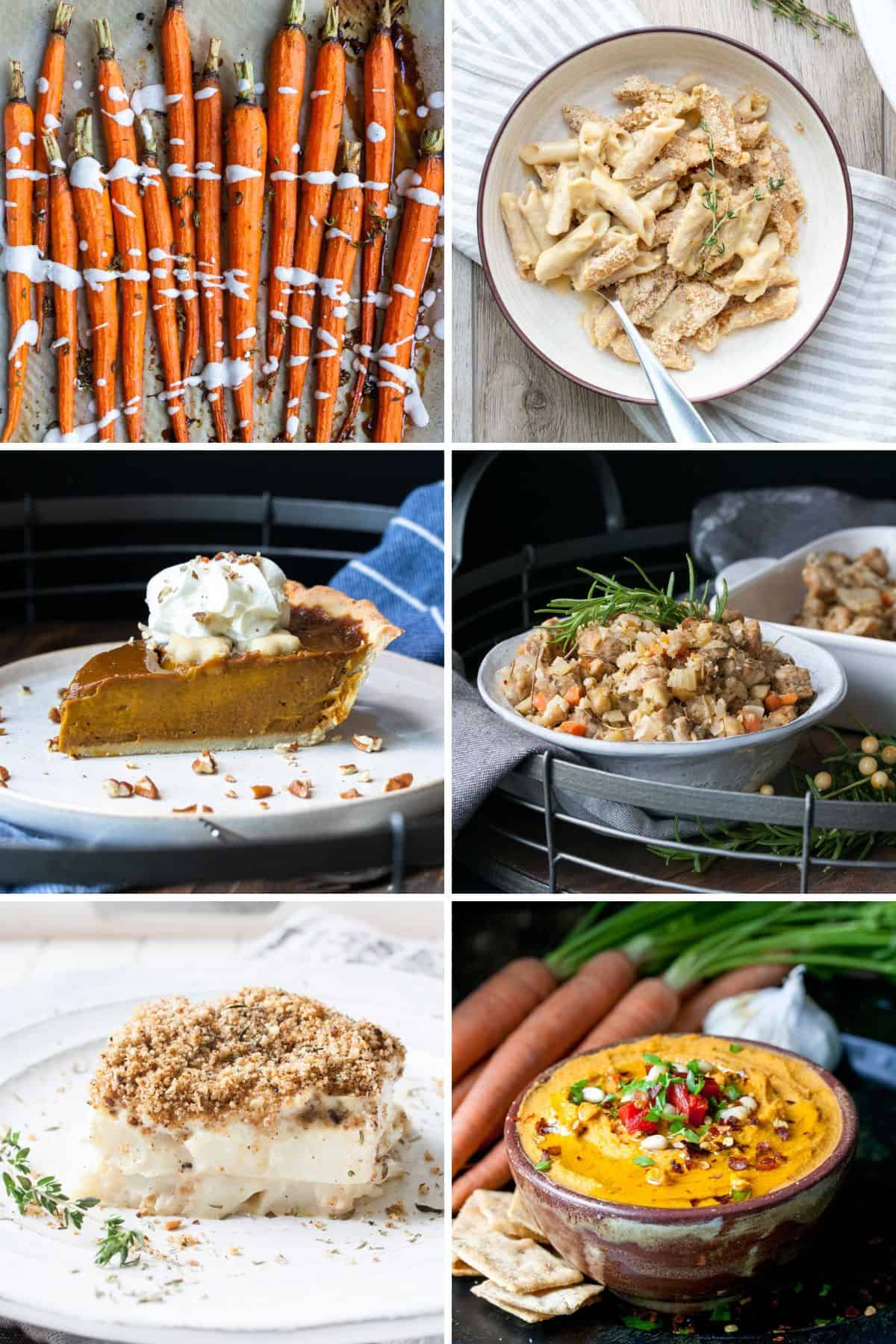 Another option for a Thanksgiving meal, switch it up each year!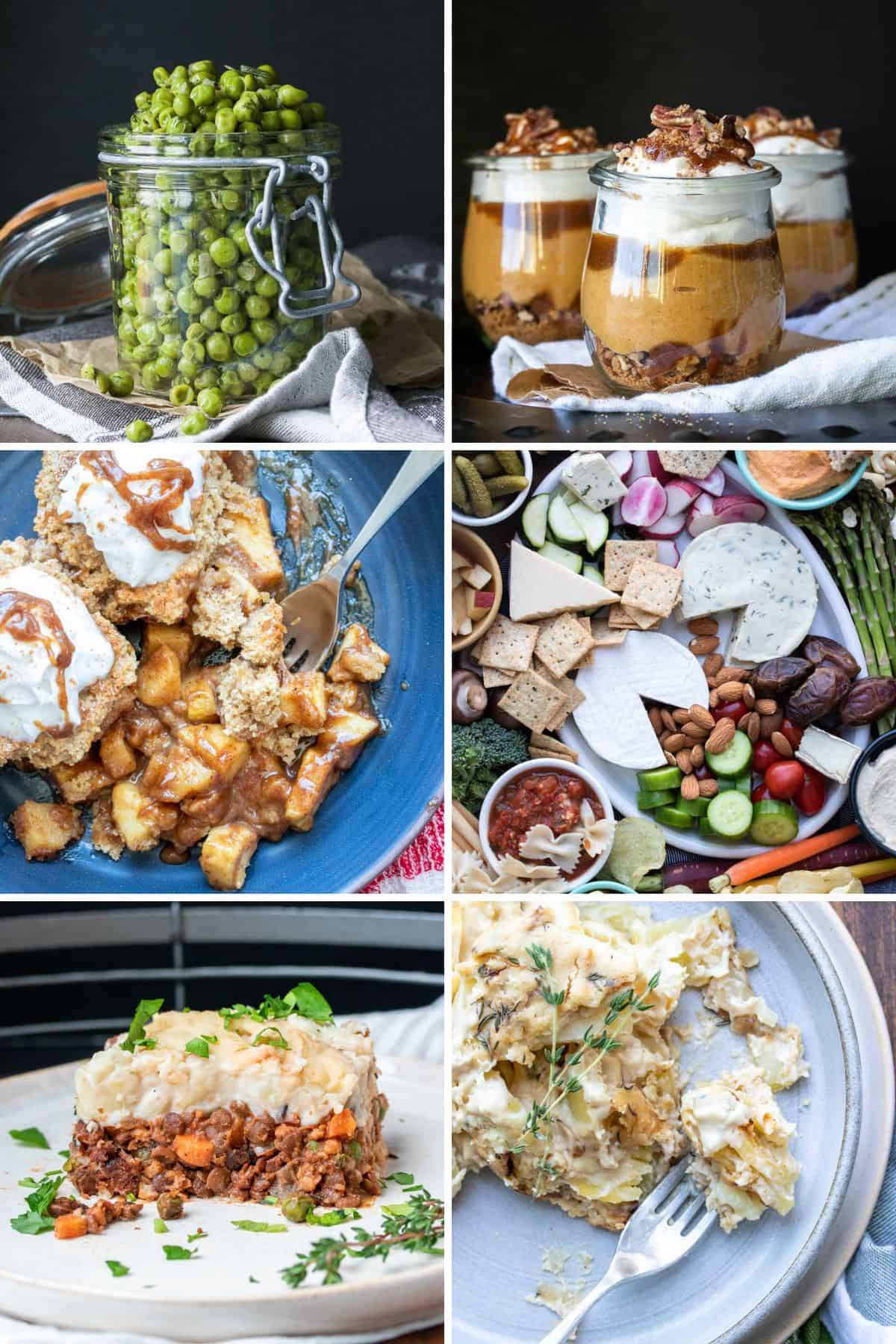 This list of recipes will ensure you have the most delicious Vegan feast that everyone will love.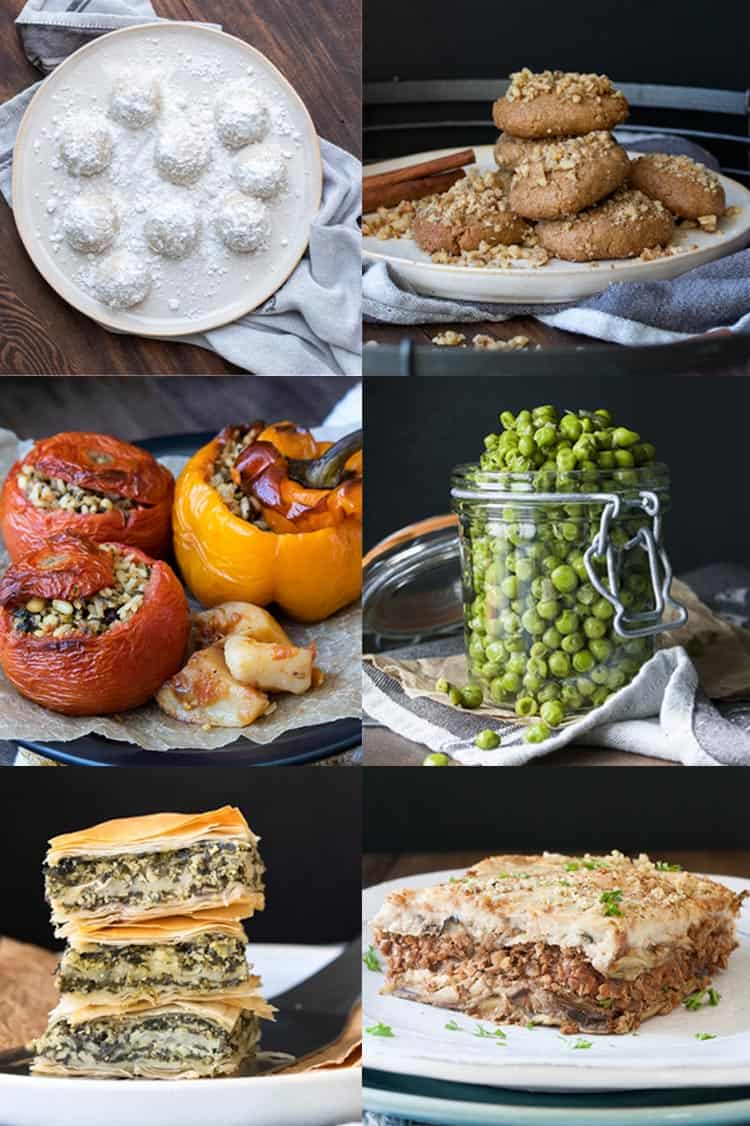 Vegan and Gluten-Free Christmas Cookies
While not a meal plan per se, having the right treats around the holidays is crucial.
Pantry Staples
When you're meal planning, having the right staples on hand helps with the weekly grocery shopping. These are suggestions for food to always have around:
Pasta, beans, grains:
Dried pasta of choice, gluten-free if needed
Black beans
Pinto Beans
Chickpeas
Brown Rice
Quinoa
Oats
Nuts and seeds:
Cashews
Almonds
Walnuts
Flax seeds
Hemp seeds
Chia seeds
(Non) Dairy:
Non-dairy milk- Silk Cashew Milk, almond milk, coconut milk, etc.
Plain dairy-free yogurt
Coconut cream
Spices and baking essentials:
Onion powder
Garlic powder
Paprika
Chili powder
Cumin
Basil
Oregano
Ginger
Cinnamon
Salt & pepper
Vanilla extract
Vegetable broth
Brown rice flour
Maple strup
Produce:
Potatoes
Onions
Greens
Peppers
Mushrooms
Common Questions
How do vegans meal prep for a week?
First, you want to create a menu, ideally one that uses many of the same ingredients to keep it easy. (See the post for a variety of options.) Then, create your shopping list. Once you have all your ingredients, many of the foods can be prepared in advance. Some meals can even be made completely and reheated when ready to eat.
What do vegans meal prep?
Everything! Breakfast, lunch, dinner, and snacks. These meals consist of plant-based foods.
Is it safe to meal prep for 5 days?
In general, cooked food is good for 3-5 days in the refrigerator. Your best bet is to prepare the individual ingredients to make cooking easier if it's going to be longer than a few days. See the above guides for more details on how to do this.
More Vegan Resources
Here are some more helpful links to keep you going on your journey of eating more plant based meals: