Bringing BBQ to your table in a non traditional way, with a preview of one of the recipes in my first cookbook (Vegan Burgers and Burritos), the Down Home BBQ Burger. This vegan BBQ black bean burger is sweet, tangy and full of flavor! It is really easy to throw together. If you're a BBQ lover, you're going to love this one!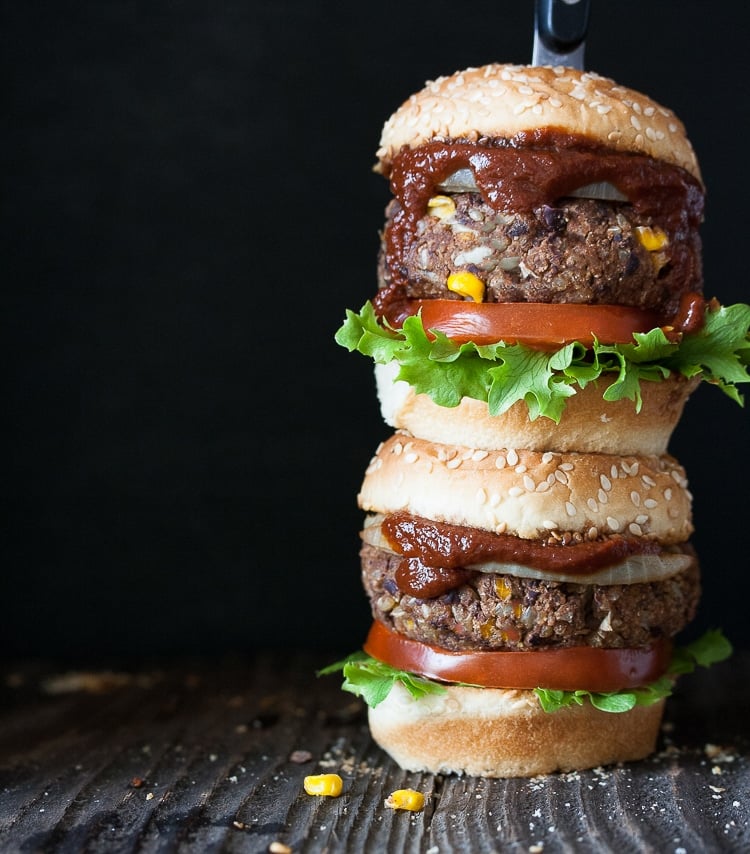 Eeek!! My book is here! Have you seen it? Ordered it? You can leave a review on Amazon now and receive a free gift! The gift includes 3 recipes that are not on my blog or in the book: Maple Mustard Falafel Sliders, Popcorn Cauliflower Burrito and Low Fat Maple Mustard Tahini Sauce.
You don't want to miss these bonus treats! Email me a screenshot of your review and they are yours.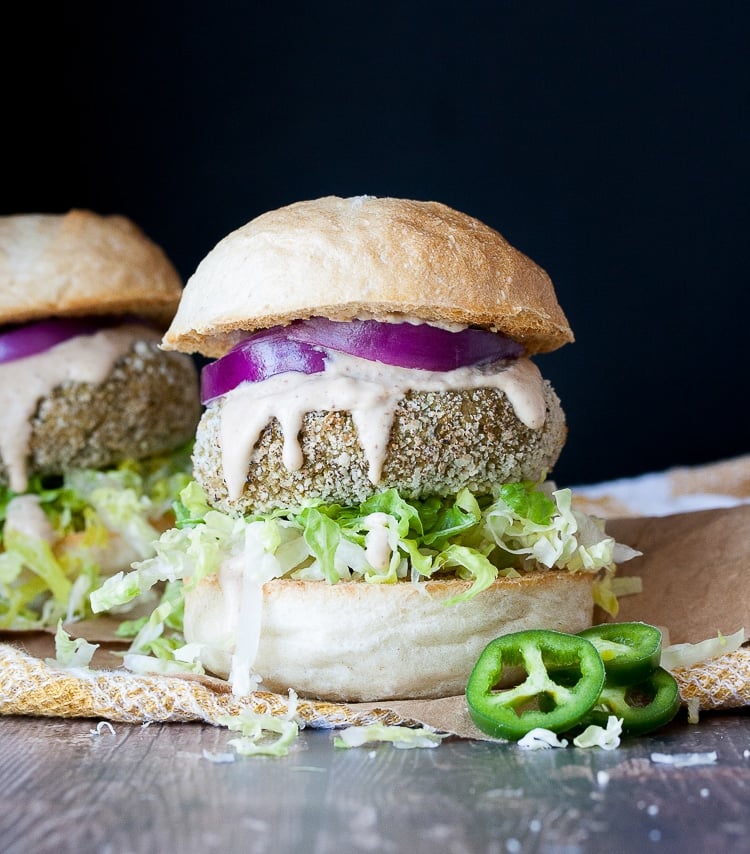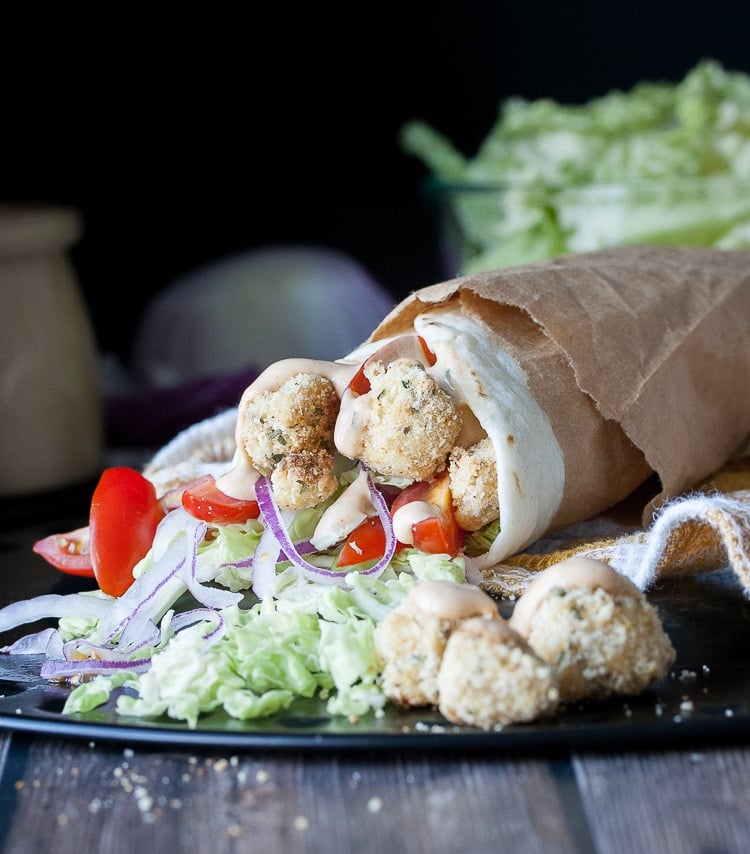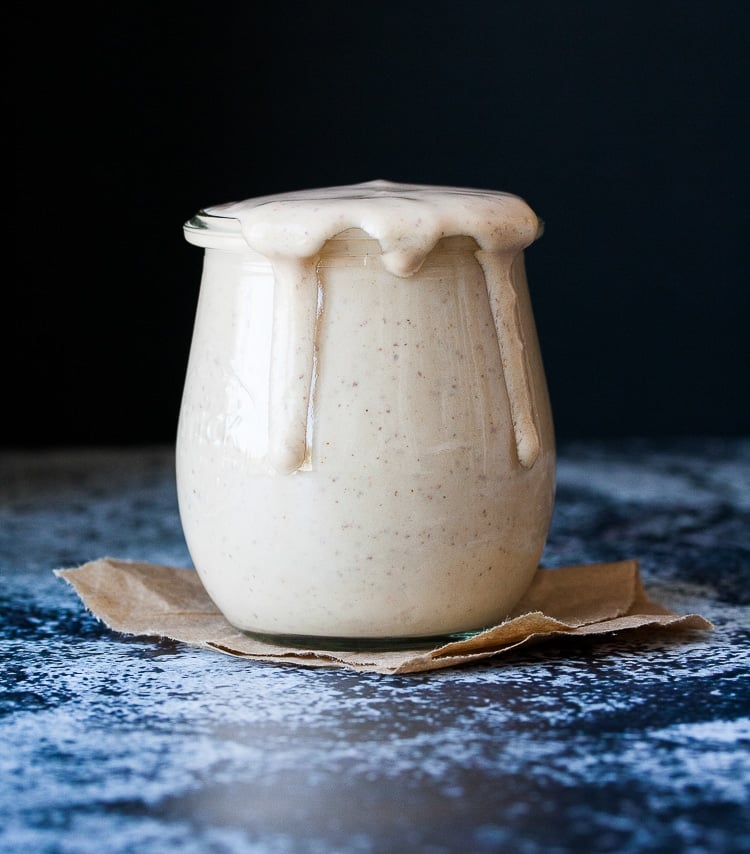 It's time to chill
I worked my booty off writing and photographing this book. It was a huge accomplishment, anyone that has worked on a cookbook knows how much work it is, let alone when you are also the photographer.
I can honestly say that I am SO glad I'm done and can go back to being a mom first. Ironically my husband also traveled the most he ever has during the months I was writing the book (why do things always work out this way?!), so when he was here on the weekends, it was daddy time and I often missed hanging out with the family since I was working non stop.
But it's all done now, and I can sit back and enjoy my success! Funny fact, I shot my cover at least 20 times. I was not happy with any of the cover shots until my very last one. I'm my own worst critic!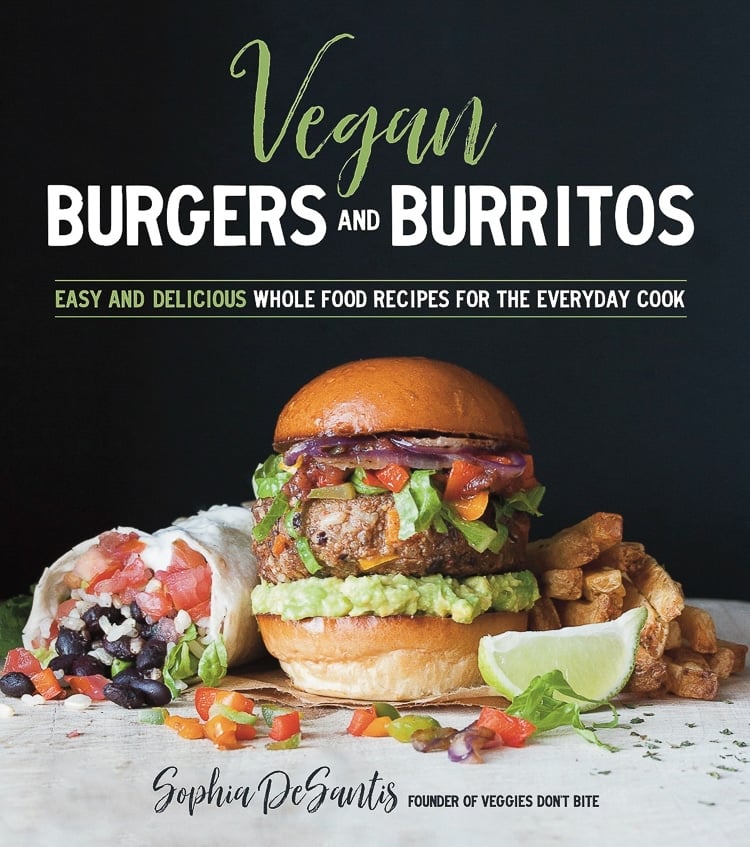 I'm sharing some exciting stuff with you guys
I am so excited to share this bbq black bean burger recipe with you guys today and give you a little sneak peek into what this book is all about. BBQ is a flavor that I am very picky about.
I am one of those middle of the road people when it comes to my bbq sauce. I don't like it too sweet. But I also don't want it too tangy. I created this sauce and burger to represent that perfect middle ground flavor.
The great thing is that you can always add more tang or sweetness to how you like it. There are no rules! Just make and enjoy.
And if you like what you see, and want more, please order my book so you get the deliciousness asap! Thank you all for your support now and always!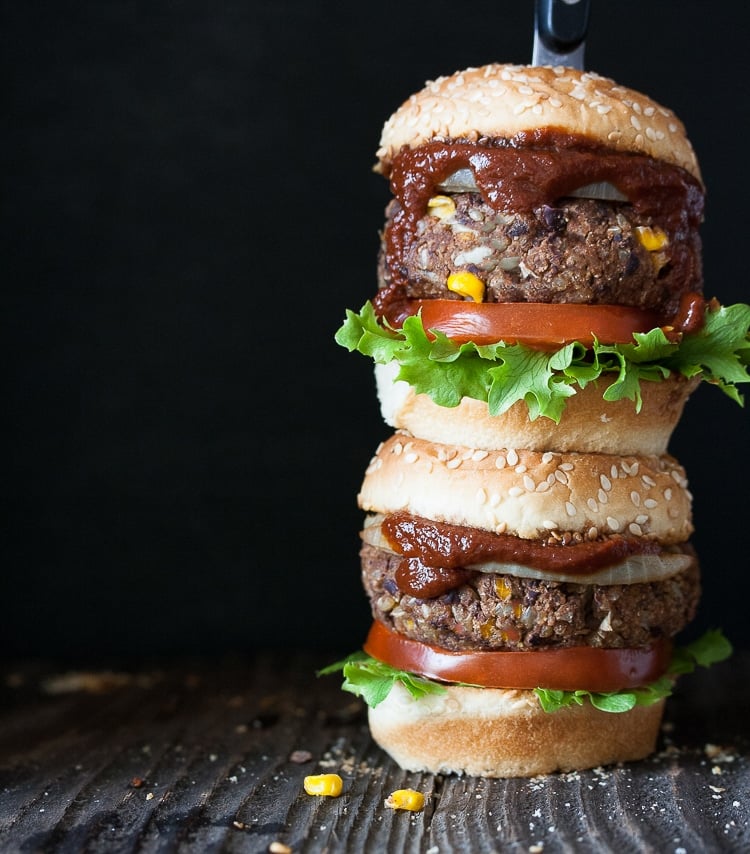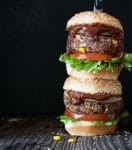 Down Home BBQ Burger (from my cookbook Vegan Burgers and Burritos!)
Bringing BBQ to your table the nontraditional way. No animals were harmed in this hearty meal, but all of your taste buds will party at the first bite. Slather on as much BBQ sauce as you want and grab a napkin—it's going to get messy. Hope you aren't wearing white!
Keyword:
burgers with bbq sauce, burgers without meat
Ingredients
1

cup

cooked brown rice

1

cup

cooked or canned black beans

, drained and rinsed

½

cup

chopped sweet or yellow onion

(see notes)

¼

cup

cooked chopped potato

(see notes)

2

tbsp

cornmeal

1

tbsp

Easy Homemade BBQ Sauce

(see recipe below)

2

tsp

garlic powder

2

tsp

chili powder

1 ½

tsp

liquid smoke

1

tsp

sea salt

1

tsp

maple syrup

¼ to ½

cup

cooked frozen corn (defrosted to room temp) or fresh corn

(add less or more per your preference)
TO SERVE
4 to 5

buns

(depending on how many burgers you make this into)

Lightly grilled rings of sweet or yellow onion

Lettuce

Tomato
Easy Homemade BBQ Sauce:
1

cup

tomato paste

½

cup

veggie broth

, low-sodium if needed (see notes)

3

tbsp

maple syrup

3

tbsp

molasses

4

tsp

apple cider vinegar

2

tsp

liquid smoke

2

tsp

chili powder

1 ½

tsp

sea salt

1

tsp

garlic powder
Instructions
For the sauce
Put the tomato paste, broth, maple syrup, molasses, vinegar, liquid smoke, chili powder, salt and garlic powder in a bowl and mix well until smooth.

People have many different opinions when it comes to the kind of BBQ sauce they like. If you fall in the spicy camp, then add more chili powder ¼ teaspoon at a time to get the level of spice you like.

If you are in the sweet camp, add more maple syrup ¼ teaspoon at a time until you get the sweetness you like. But if you are in the tangy camp, add more vinegar. teaspoon at a time until you get the tang you like.
For the burgers
Pulse a few times until chunky. Add the corn and pulse a few more times. Don't overpulse or the mixture will get too soft and diplike.

Place the mixture into a bowl, and put it in the fridge for at least 20 minutes; an hour is best. Making this the day before and letting it sit overnight is optimal. This helps all the flavors marinate and leads to a sturdier burger.
To cook
Place the patties in a pan on the stovetop over medium heat for 15 minutes on each side. Pans and stovetops vary, so begin to check the patties at 10 minutes. If you try to slide your spatula under a patty and it won't give, then it isn't ready and needs to cook longer.

Serve on buns with the toppings of your choice.
Recipe Notes
Sauce notes:
Makes 2 cups (473 ml) sauce.
You can use water instead of broth, but I find the broth gives it a bit more flavor. 
Add more or less broth for the thickness you like.
This sauce is best if made ahead of time so the flavors are allowed to marinate. Marinating also allows the spices to fully combine with the tomato paste.
If your sauce seems a little "gritty," then allow it to sit longer. You can speed this up by heating it slightly.
Burger notes:
This can make 5 burgers if you prefer them a bit smaller.
Save some rings of onion to use as an optional topping.
Cook the onion after you sauté the burger ingredients.
Any type of starchy potato works—I use red. Sweet potato is not recommended as it is not starchy enough. Cook the potato in the microwave or oven. I don't recommend boiling it because it makes the potato too wet. Measure the potato by mashing it into the measuring cup.
Kids: Make patties into a smaller slider size or into nuggets. Serve sauce on the side as a dipper.
Nutrition Facts
Down Home BBQ Burger (from my cookbook Vegan Burgers and Burritos!)
Amount Per Serving
Calories 219
Calories from Fat 9
% Daily Value*
Total Fat 1g 2%
Sodium 1228mg 51%
Potassium 441mg 13%
Total Carbohydrates 48g 16%
Protein 6g 12%
* Percent Daily Values are based on a 2000 calorie diet.