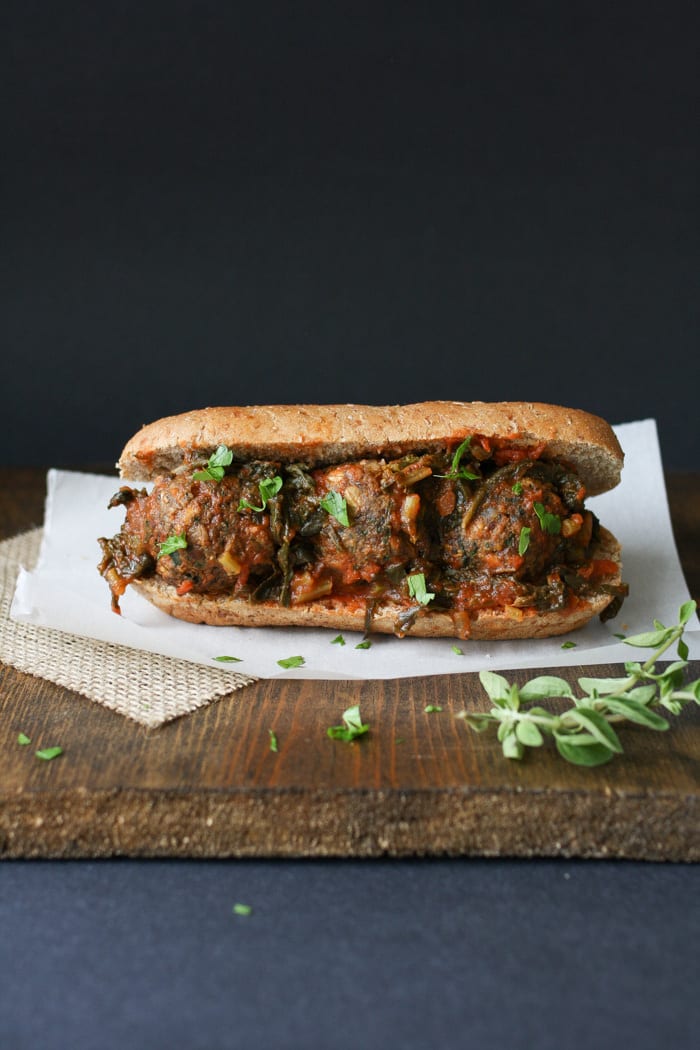 I've been wanting to put together this recipe for a while now, but I kept pushing it aside and dealing with all the other recipe ideas that spring into my head at all hours of the day. I swear when it comes to cooking, I am the anti to my normal type A. I jump from idea to idea, without any clear path in mind, driving myself crazy, but the need to try all these creations must be done or my brain won't rest. The good news is that a lot of my test trials result in something delicious to share with all of you! It almost feels freeing to be able to ditch my normal organized personality and transform into the Swedish Chef from the Muppet Show (Remember him? Loved him!).
So finally, here I am getting this amazing sandwich on the blog. This will rock the socks off meatless Mondays! My whole family devoured it, even the little one who we usually expect to throw his dinner on the floor and proclaim the normal nightly starvation diet. Hallelujah, a meal we all will eat! This is going to be making it's rounds quite often around here.
The greatest thing is that you can make all the beanballs and freeze for later use, it only calls for half in the recipe. You can also make the sauce and freeze that too, but to make it really easy you can simply use your favorite jarred red sauce. All you have to do the day of, is bake the bean balls (which can be done at any time) and sauté the kale. Easy! Another idea for a kid version, is to cut the beanballs in half and make a panini out of it. You've got to love an easy meal that even the little ones will eat! Serve this up with my Eggplant Fries and you've get a veggie filled awesome meal.
[recipe title= "Vegan Beanball Sub with Sautéed Kale Marinara" servings= "Makes 3 sandwiches"]The ultimate Italian comfort food just went vegan. This beanball sub will satisfy all your meatball cravings, filled with veggies and packed with Italian flair.
Ingredients:
note: You can make the full Kale & Lentil Balls recipe to make more sandwiches or freeze the rest of the balls for later, they freeze great. You can use any marinara sauce you like, but homemade is always delicious. You can also sub another green for kale, such as spinach or chard.
Instructions:
Make Kale & Lentil Balls. Make Classic Red Red Sauce or Crockpot Red Sauce.
Wash and chop kale. Saute kale and garlic in a pan using oil or veggie broth until wilted. Add red sauce and cook until warmed throughout.
Assemble sandwiches by toasting buns and placing 3 beanballs in each bun. Top with red sauce/kale mixture.
Serve with a side of Oven Baked Eggplant Fries. [/recipe]