Another year comes to a close and I just can't believe how fast time is flying. Last new year, I had just started this blog and was so new to it all. I have learned so much over the past year, have had the time of my life, and feel so blessed and lucky to be in this community of food bloggers. I have started some wonderful friendships, that I know will only grow better and stronger, and was even able to meet some of those friends in person this holiday season. I honestly could not be more thankful for life right now.
I have so much I want to do, learn and grow in this coming year and am so excited to see what 2015 brings! I created a lot in 2014, but I have also changed in many ways in how I cook and bake. I look forward to seeing how much more I learn and grow this next year. Here are the top 12 all time follower favorites from 2014 based on traffic to each recipe!
Philly Portobello Steak Sandwich
Vegan Beanball Sub with Sautéed Kale Marinara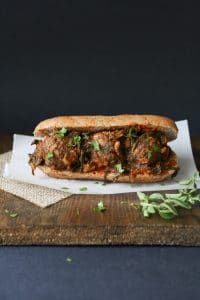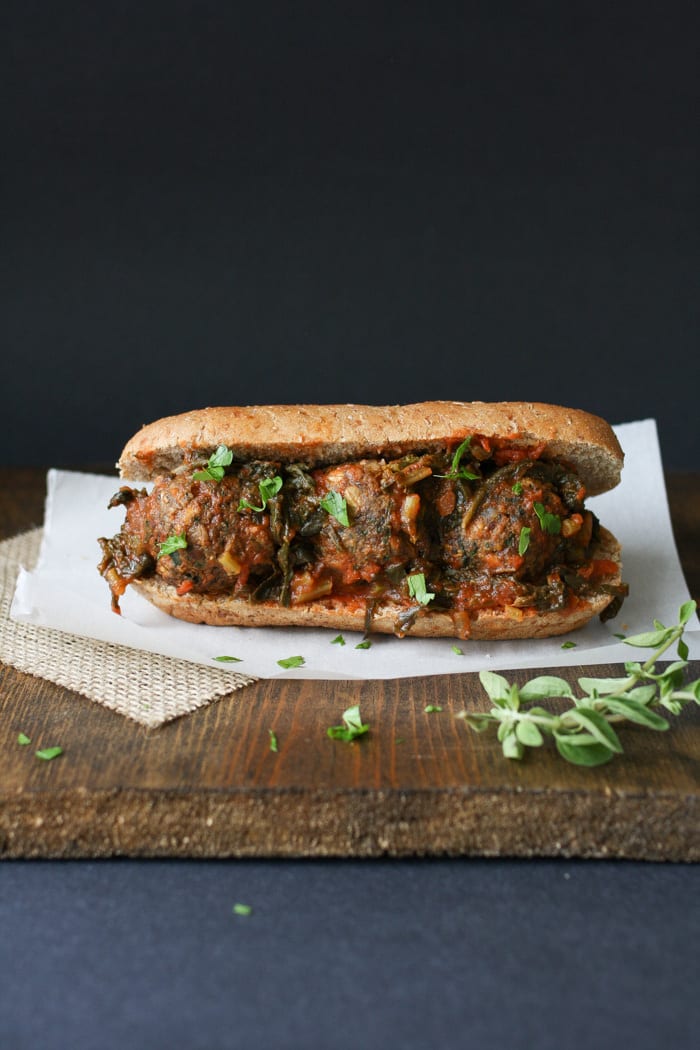 Butternut Squash Apple Burgers
Pumpkin Molasses Cupcakes with Salted Caramel Frosting
I definitely already have a long list going of new creations that I want to bring to the blog this next year. The first thing you will see is my official Veggies Don't Bite Overnight Oats Jar store front page! Look for it at the start of the new year. It will be a separate page in my header bar that explains all about the jar with pictures of the official manufactured jar and how to buy it. I'm so excited to really get it out there to everyone to try!
Another big thing I look forward to is the arrival of baby boy number 3, due March 30! With this new bundle in our home, I will be once again creating home made baby food, like I did with my other boys. So stay tuned for some recipes for your little ones!
As for delicious recipes, boy do I have a bunch! I have some that are almost ready to post, like my vegan version of my Greek mom's Pastitsio, plus some amazing desserts, and comfort food also coming your way. But my head is also swimming with ideas. From rich fulfilling dishes to crazy foods you never thought would go together to nice light salads…it's going to be an epic year, I can feel it in my bones!
Thank you all for being here, I couldn't and wouldn't do this without all your positive energy and support. I am so excited to bring you more in 2015! Have a safe, happy and wonderful new year!
In love and health,