Print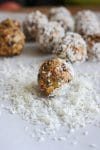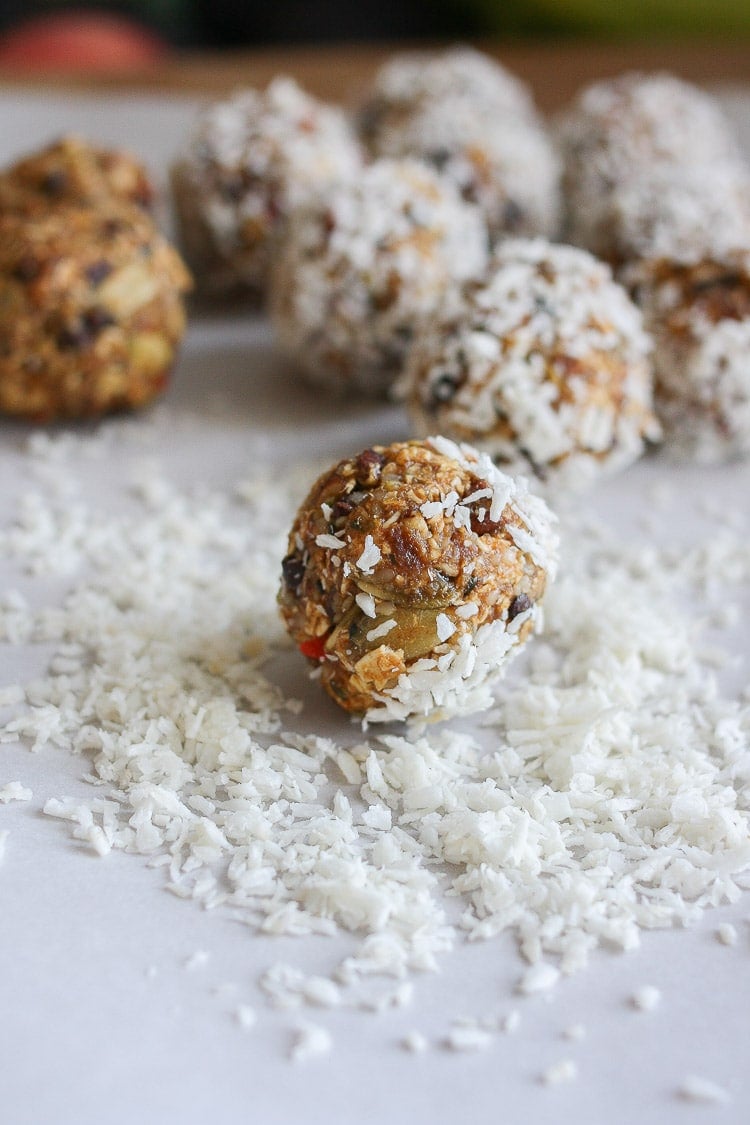 Raw Superfood Balls & Bars
Filled with all the best super foods, this quick and easy snack is your next go to treat. Healthy and delicious, the perfect combo.
Place oats, pumpkin seeds, hemp seeds, cacao nibs, and pecans in a large bowl. Place goji berries in a small bowl and fill with warm water. Allow to soak for 5 minutes or until they soften a bit. Once slightly soft, drain water and place berries into the bowl with the rest of the ingredients.

Place dates, vanilla extract, salt and water in a food processor, blender or high speed blender. Mix until partially smooth and partially chunky. This is similar to my date paste recipe but not as smooth and has a tad less water.

Put into the bowl with the rest of the ingredients. Using your hands, mix everything together well until you get a dough like consistency.

Place half the mixture into a square baking dish lined with parchment and press down firmly. With the other half roll into 1 inch balls. Roll the balls in shredded coconut until covered.
You can make these as just balls or just bars. If you only make balls you will get about 30, if you make bars you will get two 9x9 pans. The nuts are optional but add a great crunch. Add or take out anything you want!
Nutrition Facts
Raw Superfood Balls & Bars
Amount Per Serving
Calories 225
Calories from Fat 99
% Daily Value*
Total Fat 11g 17%
Cholesterol 0mg 0%
Sodium 2mg 0%
Potassium 235mg 7%
Total Carbohydrates 27g 9%
Protein 6g 12%
* Percent Daily Values are based on a 2000 calorie diet.