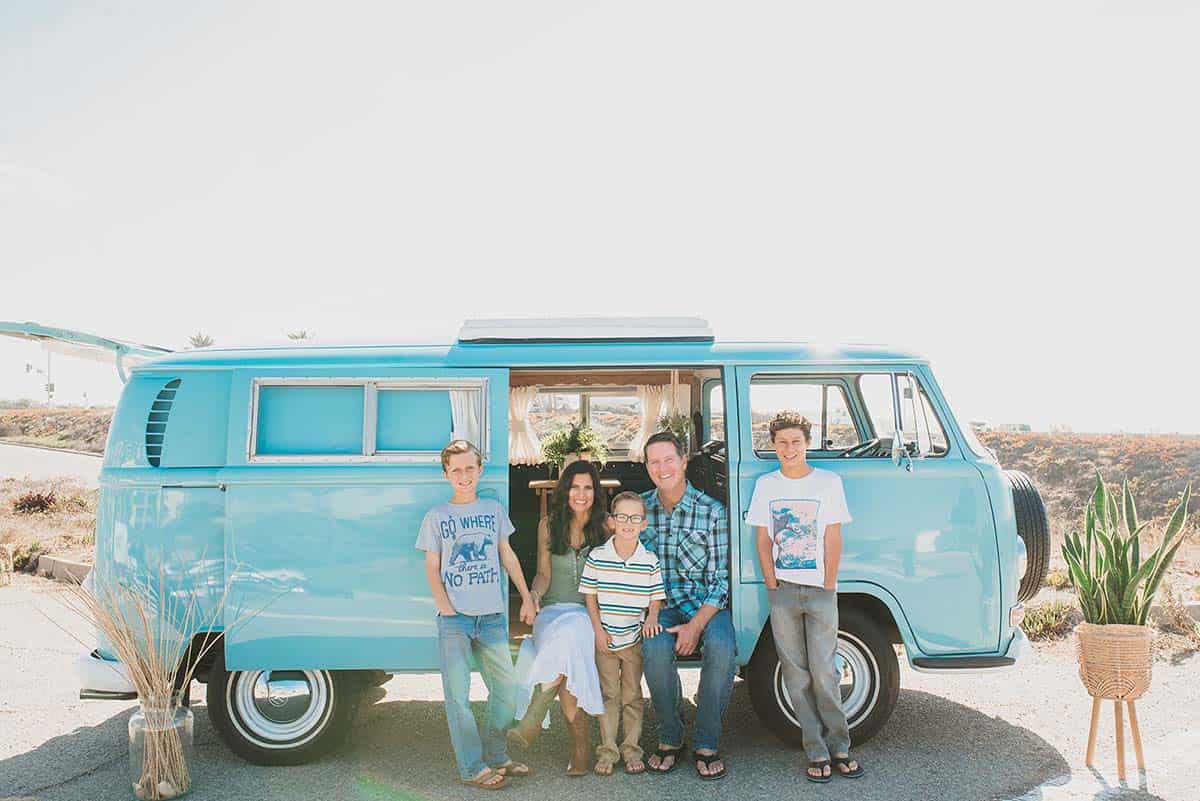 Hi! I'm Sophia the fun loving mom behind Veggies Don't Bite! As a food photographer, plant-based recipe creator and client-centered health coach, I focus on helping people feel empowered instead of overwhelmed when it comes to overall health and wellness.
I teach that small habits can lead to big changes and eating plants does not have to be an all or nothing thing. I love helping others bring more plants into their life in an easy approachable way.
I helped my husband better his heart health by completely changing our family's diet. I did this with a newborn and a 1-year-old, so I know what it's like to make a health change in the midst of chaos.
My number one rule, make sure you balance out the salad and fries. There is room for both! I believe in a healthy relationship with food, and I do not believe in the food police. Only you can decide what feels right in your food choices. I'm just here to help make all your food dreams come true! And this was why my business, Veggies Don't Bite, was created.
The most important pieces to living a happy and healthy lifestyle, for both your body and mind, are:
Knowing your why.
Creating an environment that will cultivate your success.
Learning how to gain time back through prepping and organizing tasks so you work smarter not harder.
I'm here to help you break through the traditional smoke and mirrors associated with plant-based eating, meal planning and the all or nothing approach to food in general. I want my boys to grow up with a healthy food relationship so we don't subscribe to any "diet." We eat mostly plants, don't stress about the little things, and make sure we get a dose of yummy indulgence along the way.
My philosophy in helping others is built on the following:
Food is only ONE piece of overall health & wellness
Wellness is not just the absence of disease, it's a continuum we are constantly moving on
Change won't happen until you decide to do it
Small steps that align with your values will get you to your goals faster than big leaps
You are the expert in your own life, don't be afraid to live how you want even if it's against the grain
My love for health and fitness started with the way I was raised. My amazing mom somehow found the time to cook delicious home made meals for us even though she worked full time. She always chased us outside to play, instead of letting us sit inside all day. I was active, I ate well.
I first learned how food and mindset could affect your body, when my husband and I struggled through fertility to have our first son. The combination of working with a holistic nutritionist, changes in my mindset, along with other pieces to the fertility puzzle, helped us finally achieve success when pure medical intervention was not working.
A few years later, my husband was able to use diet changes to help eliminate both his high blood pressure and cholesterol, and no longer takes medication. We work hard to find a balance between nutritious food and a happy mental place, because that's the key to overall health.
This site is filled with plant-based and gluten-free versions of comfort food classics, veggie filled meals, and occasional sweet indulgences that all types of eaters can enjoy. I like to focus on simple, flavorful and wholesome meals that can come together before the kids can burn the house down! I want to make nutritious recipes easy and accessible so that food holds a happy place in your life.
I was an elementary school teacher where I taught both special education and first grade for 14 years in all before I decided to stay home with my boys and begin this amazing journey. I loved teaching, and now use all I have learned through my undergraduate degree in psychology with a biology emphasis, my special education and general education teaching credentials, my masters degree in education, and my experience in the classroom to help others on their journey to wellness!
I believe that each person is unique in how they learn, and there is no one size fits all approach. I don't believe there is one right way for everyone, and I strive to help people find what works for them.
I support others through one on one coaching, group coaching, my courses and ebooks, and by all I share in my podcast Real Food Real Conversations.
If I can help you along your journey, please get in touch! You can find me and my creations on Facebook, Pinterest, Instagram, Twitter and LinkedIn.
And don't forget,
Eat. Play. Relax. Repeat.