Print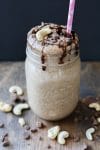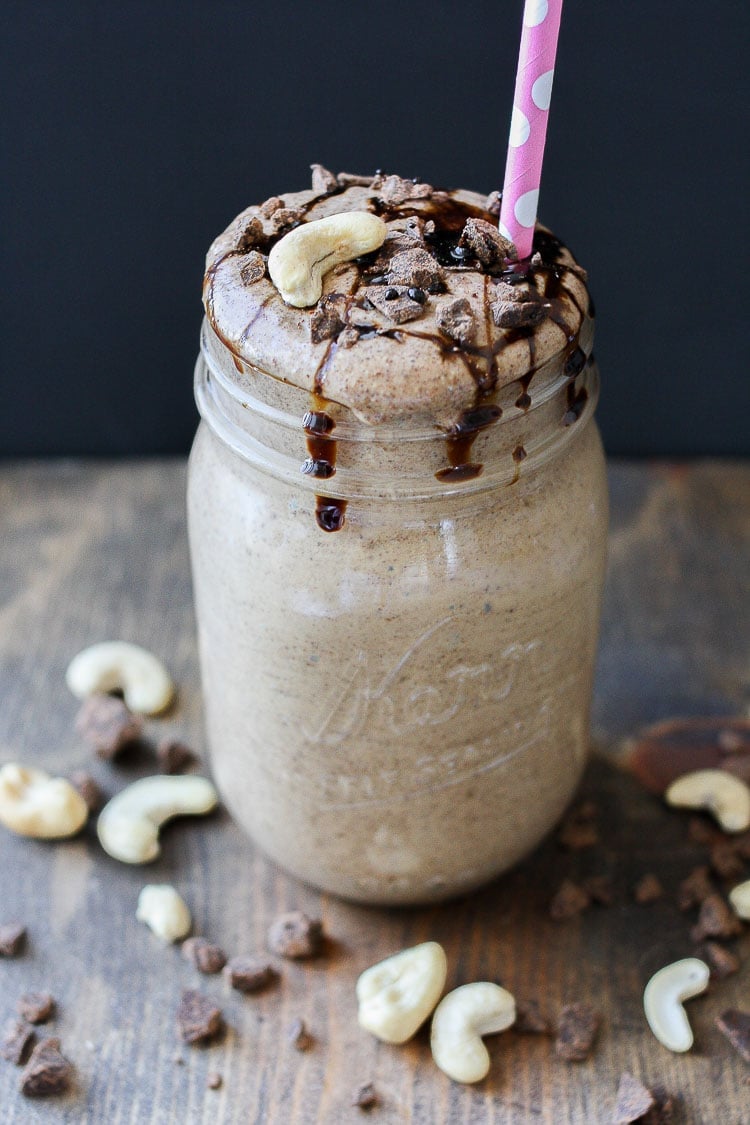 Salted Caramel Cashew Cacao Chunk Smoothie & the Silk Brand
Do you often crave dessert for breakfast? Look no further than this indulgent smoothie filled with whole food ingredients! Drink your way to a protein packed start to your day.
Place all ingredients into a high speed blender and blend until smooth. Enjoy!
If you use a sweetened milk then you will get a much sweeter result, so you will need to cut back on the dates. If you aren't worried about it being gluten free, you can use any oats.
If you don't have cashew butter, feel free to use another nut butter, or to make this nut free then substitute sunbutter or tahini for the nut butter. If you use another variety of date, then the taste may come out a bit different.
You can also sub a dark chocolate for the cacao chunks, but again it will be sweeter in taste so cut out some of the dates. If you can't do oats then feel free to take out but the texture won't be as thick.
**UPDATE**:
To make this nut free sub tahini for the cashew butter. If you can't do bananas, take out the banana, add 2 cups ice, 1/4 cup tahini or cashew butter, 3/4 cups oats, and 8 dates. I tried it and it is delicious!
Nutrition Facts
Salted Caramel Cashew Cacao Chunk Smoothie & the Silk Brand
Amount Per Serving
Calories 628
Calories from Fat 171
% Daily Value*
Fat 19g29%
Cholesterol 0mg0%
Sodium 685mg29%
Potassium 1615mg46%
Carbohydrates 112g37%
Protein 16g32%
Vitamin A 880IU18%
Vitamin C 23.4mg28%
Calcium 355mg36%
Iron 5.8mg32%
* Percent Daily Values are based on a 2000 calorie diet.