Print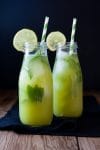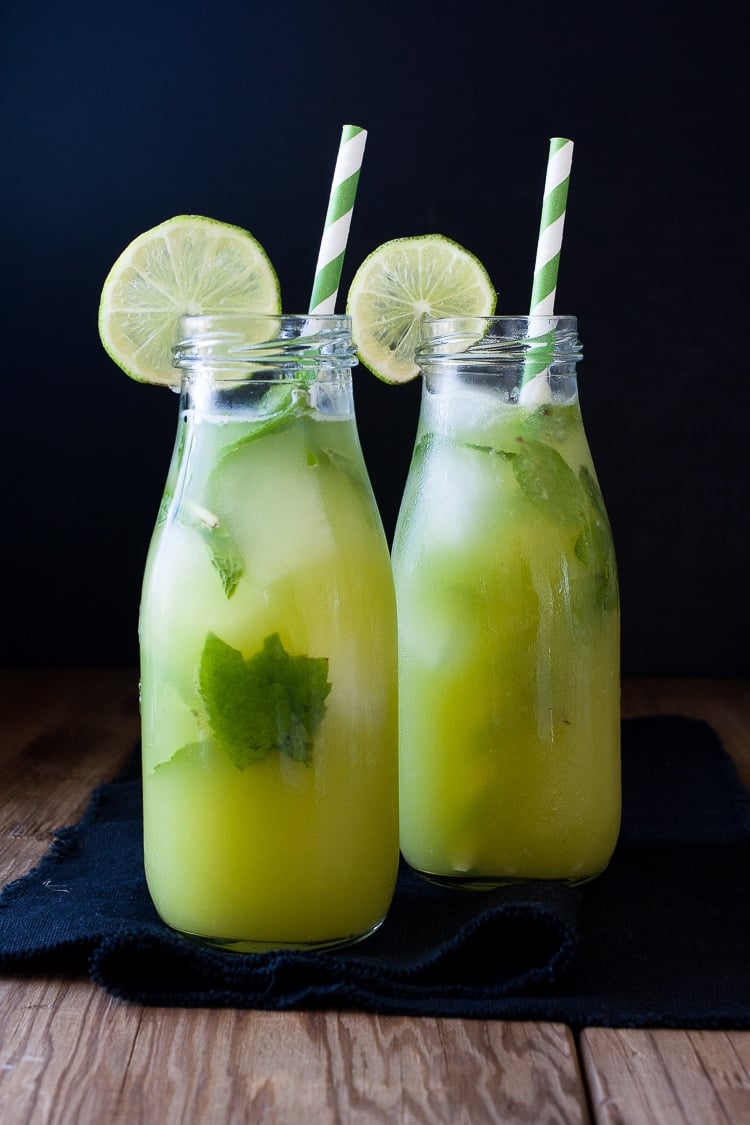 Anti-Inflammatory Juice
Freshly squeezed juice to calm your body and liven your tastebuds! This anti-inflammatory juice will help diminish that over indulged bloated balloon feeling!
Wash and cut fruit and veggies. Remove the seeds from the jalapeño.

Using juicer, juice each ingredient. It's best to add the mint leaves in the middle of juicing so that the juicier ingredients will help push them through. I start with half of the pineapple, then do the cucumber, then the mint, then the jalapeno, then the lime and lastly the rest of the pineapple.

Serve over ice with extra mint as garnish.
You can add more or less of each ingredient to get the flavor you want.
This makes about 3 cups juice total. Each serving is 1.5 cups.
Tips to prep ahead:
Cut and prep all ingredients.
Baby/kid food idea:
Reduce or take out the jalapeno.
Nutrition Facts
Anti-Inflammatory Juice
Amount Per Serving
Calories 94
% Daily Value*
Fat 0g0%
Cholesterol 0mg0%
Sodium 3mg0%
Potassium 270mg8%
Carbohydrates 23g8%
Protein 1g2%
Vitamin A 325IU7%
Vitamin C 90.1mg109%
Calcium 37mg4%
Iron 0.8mg4%
* Percent Daily Values are based on a 2000 calorie diet.