Choosing organic is a personal one. The reasons can range from health to environmental, but if you are on the fence this info can help you make that decision. Most importantly it is true and comes from legitimate resources.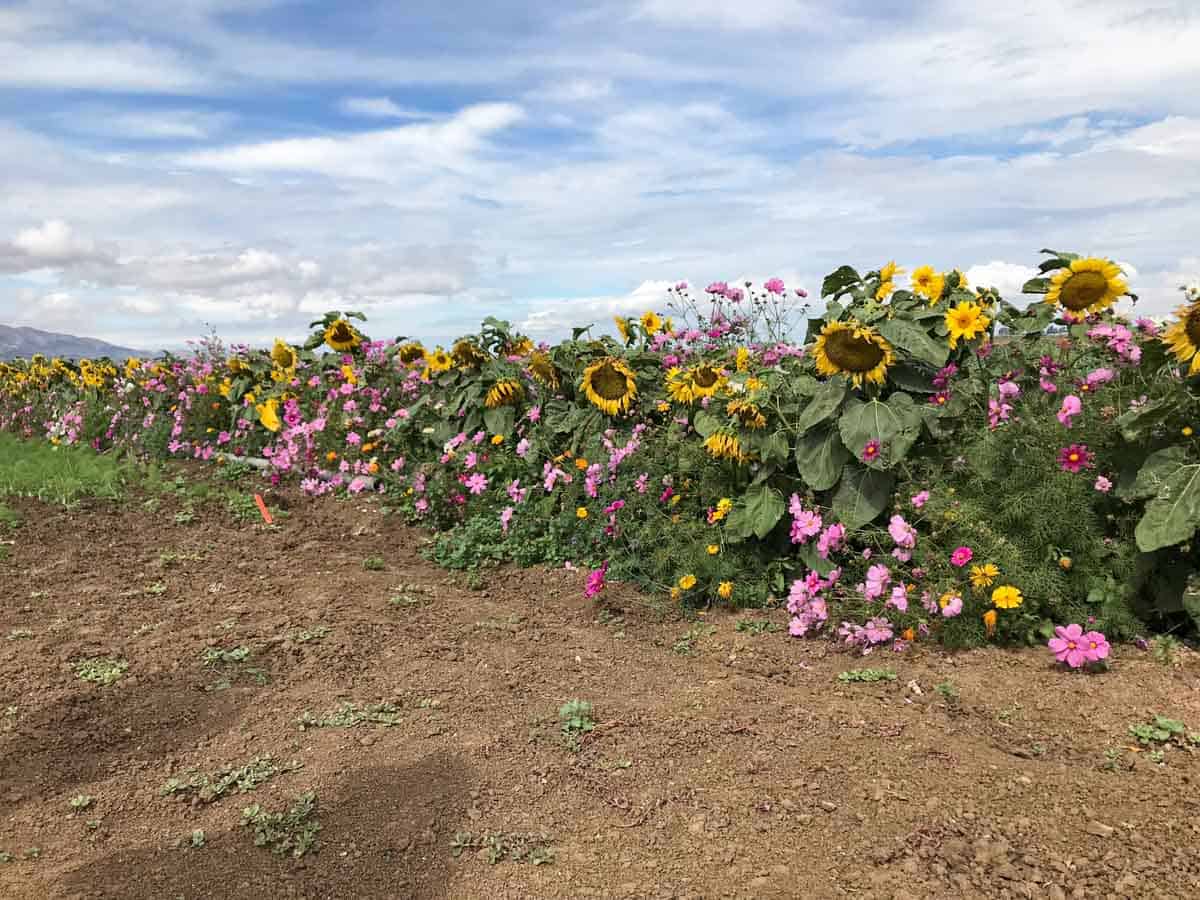 In October of 2018, I was lucky enough to be invited to visit the farms of Earthbound Farm Organic. During this 2 day immersion, I learned and experienced so much. See this post here to learn a little bit about my trip, and read below for some great information about the organic industry and the practices behind it.
What does organic really mean?
There is so much out there on this crazy thing we call the internet. And people believe it all. I was able to get some clear answers on some of the most common questions on what really happens with organic farming:
 It takes 3 years before a brand can sell produce as organic if the soil was previously used for conventional farming. A brand must start organic practices and then on year 3 it can officially be certified organic.
Everything an organic farm uses has to be certified. They get audits every year at the farm and also on where they buy their product (seeds, etc). Some brands, like Earthbound Farm, also have their own internal compliance.
The organic industry has gone to the government and asked for regulation; they want to be monitored.
 If a conventional farm sprays their chemicals where they are not supposed to (they have a buffer that they know about), they are legally liable to pay for all the damages to the organic farm. This gets extremely expensive if contamination occurs. Because of that 3 year turn over the organic farm would have to start the transitional process from conventional to organic over.
Organic farming has a mutually beneficial relationship with the earth where it helps regulate the soil and fills it with nutrients. Then in turn the soil gives those nutrients back to help grow better produce. The longer a farm is organic the more nutrient rich the soil is so the better produce it has.
Because organic farmers are focusing on the roots of the plants, looking at their health, instead of the tops and how much they produce, they have greater success with healthy natural results. It's like our bodies, if we are proactive instead of reactive, we maintain a healthier state of being.

But how do organic farmers grow produce without the chemicals?
There are many things that an organic farmer can do to protect their plants. Organic farming is not about what you don't do, but really about what you do do. You need to be proactive, always thinking 5 steps ahead. "The best fertilizer is the farmers footsteps" is a common theme in good organic farming.
Before an organic farmer can use anything on the "approved list" of substances, they must demonstrate that they tried physical, biological and mechanical ways to solve the issue first. Here are some of the many things they do before moving to that list:
Starting at the seed level, they are constantly working on creating seeds resistant to diseases and such. Seed development is with traditional plant breeding methods and not GMO technology, which is prohibited in organic regulations. Since conventional farmers can use chemicals to deal with any seed issues, that isn't a problem for them. But in organic farming the better the seed, the less they need to deal with after.
Some crops are started in green houses so that they can watch them at a closer level, then transplanted to the fields. This also helps give them a head start on weed control.
Weeds are dealt with by hand using farming tools like hoes and shovels. In warmer conditions, they also use black plastic to help control them.
Organic farmers solve problems by finding naturally occurring substances to solve problems. For example, celery needs a lot of potassium to grow unlike other crops. The soil doesn't give as much as it needs so at Earthbound they found that potash (a potassium rich salt)added to the soil solves the issue.
They plant flowers and other plants around their crops that help bring good bugs and ward off harmful ones. Some examples are alyssum, sunflowers and marigolds.

Organic Resources
If you want some websites to head to and find your own info, here are a few reputable ones. And let me stress reputable, because much of what's out there is not.
United States Department of Agriculture