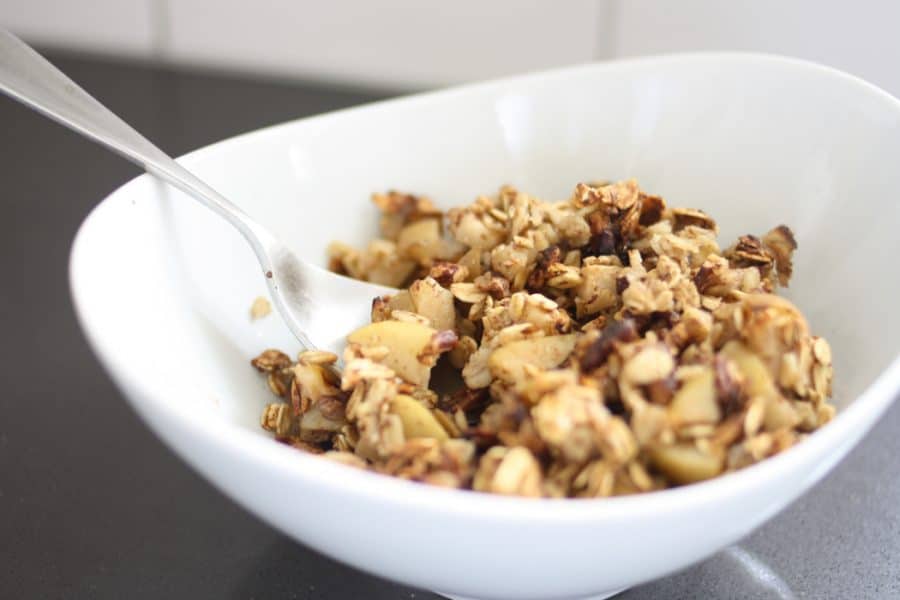 Dessert for breakfast anyone? Yes please! This little dish of goodness was a spontaneous "throw some stuff I had together" one rainy morning when the plans we had were canceled. The boys were so bummed that I wanted to give them something to brighten up their day, enter dessert for breakfast! This is not a super sweet treat, but we like it that way since we don't eat a lot of sugar. You can always add more sweetener to match your taste but as this is written, it's a perfect healthy breakfast meal that makes you feel good from the inside out. And a HUGE plus, is that it is so easy to make! I literally threw it together in the morning and was able to get it into my hungry boy's mouths before major meltdown started. The time the crumble took to bake flew by with a few games of "park the cars." We all devoured it and daddy was disappointed that he didn't get any leftovers saved for him...but it's so simple that making it again is no problem! Enjoy!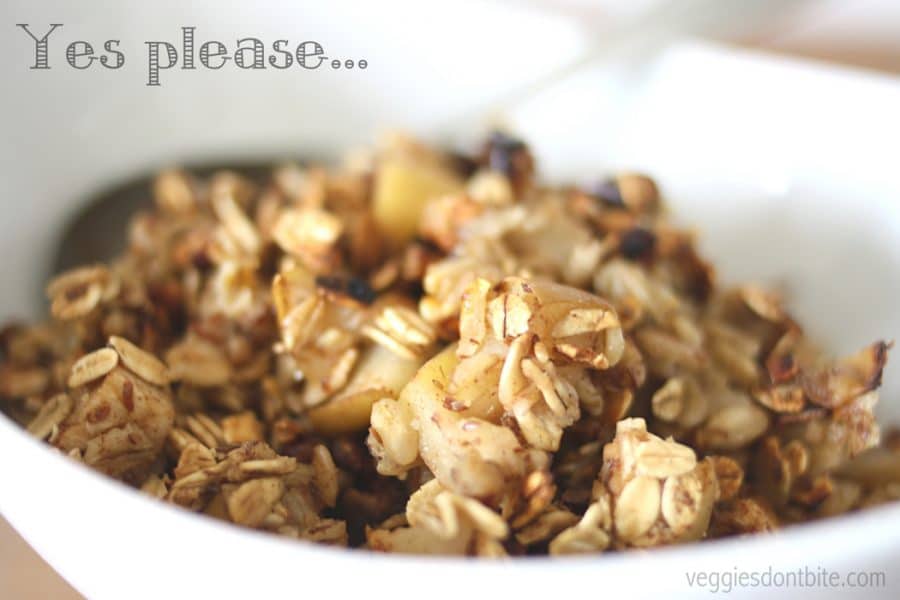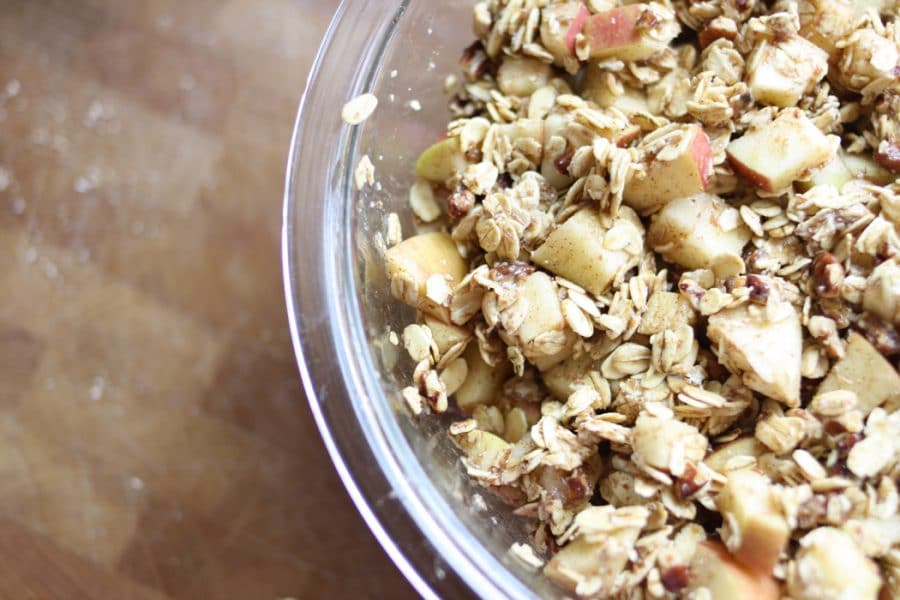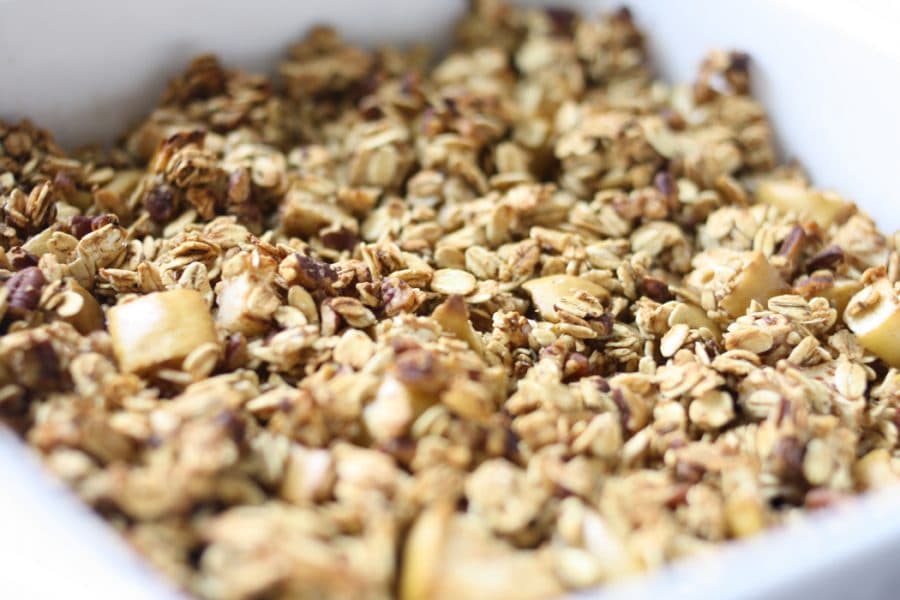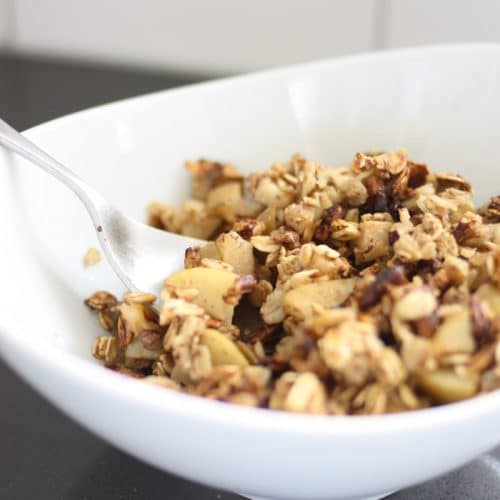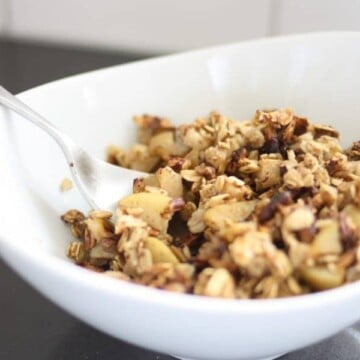 Apple Pecan Oat Crumble
Notes
Dessert for breakfast? Yes please! This morning treat has a sweet, nutty flavor that will keep you full all morning long. Alone or topped with milk, you won't regret this start to your day.
Ingredients:
Instructions:
Mix 2 tablespoons ground flaxseed with 6 tablespoons water to make flax eggs and set aside.
Preheat oven to 350. Combine diced apples, vanilla, pecans, maple syrup and cinnamon in a large bowl and mix well. Add in oats and salt and mix. Add in flax eggs and mix until everything is well coated.
Put into a square baking dish and bake for 35-40 minutes, until browning on the edges. The more you bake, the crispier it will be. You can also eat it like cereal by adding milk to your bowl.
Recipe by Veggies Don't Bite, visit our site for more great plant-based recipes.
Nutrition and metric information should be considered an estimate.
Never miss a recipe!
Sign up here and get a FREE quick and easy meal guide!