Easy, healthy, tasty… All things that I want in my food. Over at our house, Italian and pasta are some of our favorites, so my goal for some time now has been to create a red pasta sauce that is totally made in the crockpot. Something easy to throw together, put the lid on and press start, then go about my day with the fragrant aroma of homemade sauce drifting through the house. I love the taste of my Classic Red Red Sauce I created a while back, but I wanted something a little more authentic, something filled with fresh Italian herbs that tasted like an Italian garden.
Let's face it, no matter how great some of those jarred sauces are, nothing beats the amazing flavor of homemade. Well, this one is a must try. It is so easy to make, has hidden veggies in it for our picky eaters and is absolutely delicious! Two thumbs up from my husband, the final word of all things Italian, means that this sauce has moved into slot number one as a go-to stock and save item. I make this in large batches, separate into smaller containers and freeze until we need it. So not only is it easy to make in the first place, but it's even easy to batch for an even faster meal for weeks to come! It is delicious over pasta and my Kale & Lentil Balls. Give it a try and let me know what you think!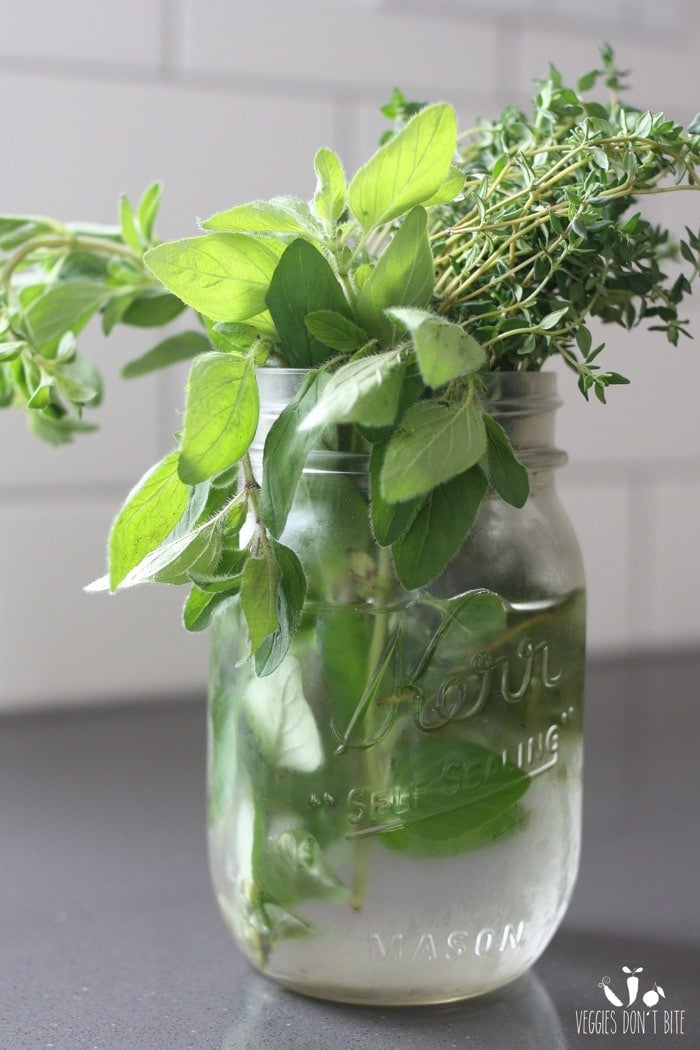 Crockpot Red Sauce
This one pot, easy to make red sauce is filled with hidden veggies and flavorful herbs. Throw it in the crockpot and come back when it's ready!
Ingredients:
note: Measure the herbs loosely packed. You can also use dried herbs if you do not have fresh however you will use much less as dried are more potent. I would say about 1/3 the amount. You may also use fresh tomatoes or a combo of both jarred/boxed and fresh. I prefer the taste of jarred or boxed tomatoes, but canned will work too. You can also use diced, strained, etc. tomatoes. It doesn't have to be crushed. If you don't want to cook this all day in a crockpot you can also put it on the stove for about 30 minutes.
Directions:
Using a food processor chop up carrots, celery and garlic (if not using crushed). Add all ingredients in crock-pot and cook on high for 6-7 hours. Check sauce every few hours, if sauce is too watery, take top off crock pot and continue cooking to allow some liquid to evaporate. Serve with pasta and Kale & Lentil Balls.