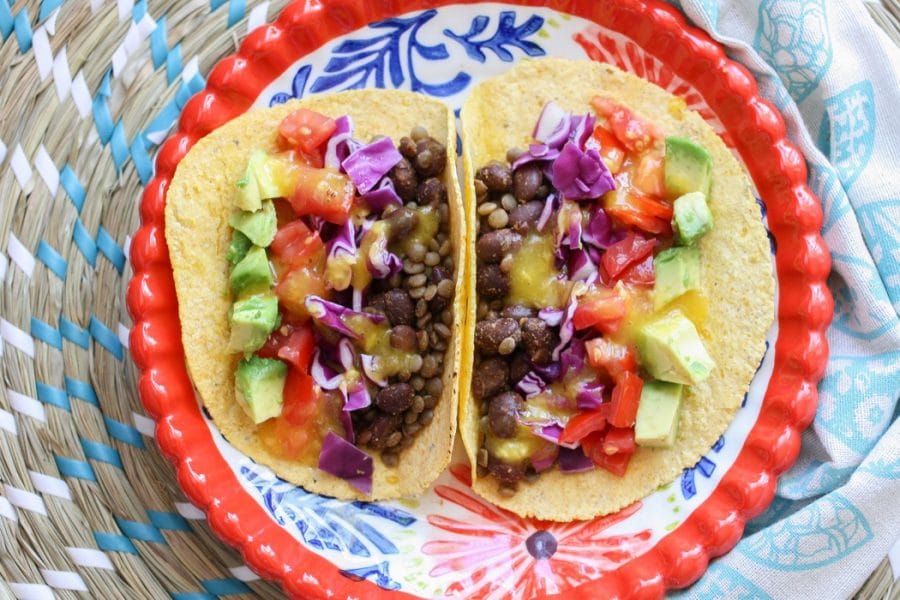 I see the light at the end of the tunnel. It's been 3 months of morning/all day sickness and I am finally beginning to feel good enough to get back to my life! I am still going to take it slow, this pregnancy has forced me to take a step back and see that it is ok not to do it all. I love what I do with my blog, and have so much I want to accomplish, but I am going to take it all slowly, one step at a time. That being said, I am excited for the future and all the new things I want to roll out! For now, enjoy this extremely simple, healthy and delicious recipe!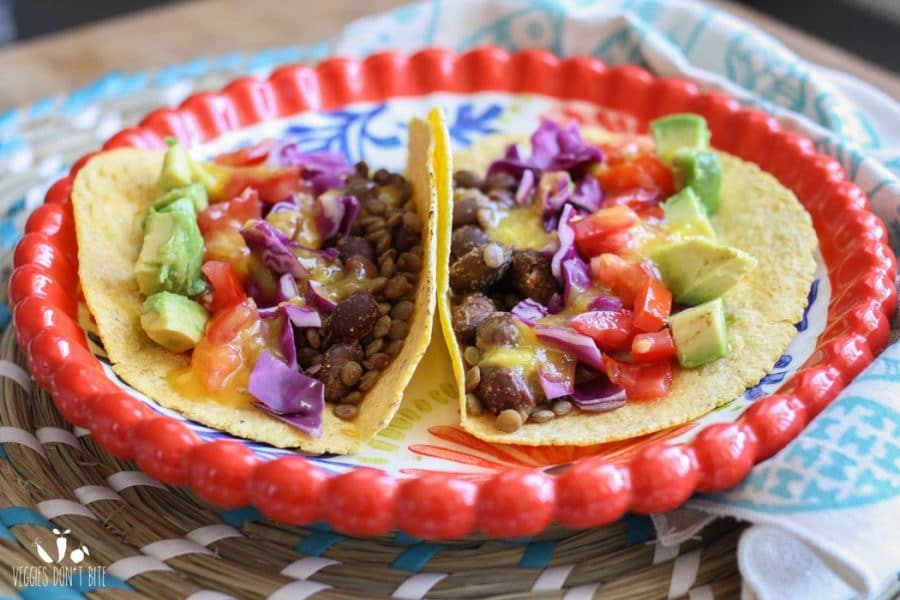 A random pregnancy craving was the reason behind this creation. I am slowly starting to feel like eating veggies again, but mostly cold crisp ones. I felt like something sweet and salty, and tacos sounded good. There is zero oil in this, oil has actually not agreed well with me so you may see more oil free recipes. I love how quick and easy this is to put together, but yet so flavorful. There are a lot of different flavors here: sweet, salty, tangy with a hint of spice in the chili powder. It hit the spot perfectly for this growing belly of mine!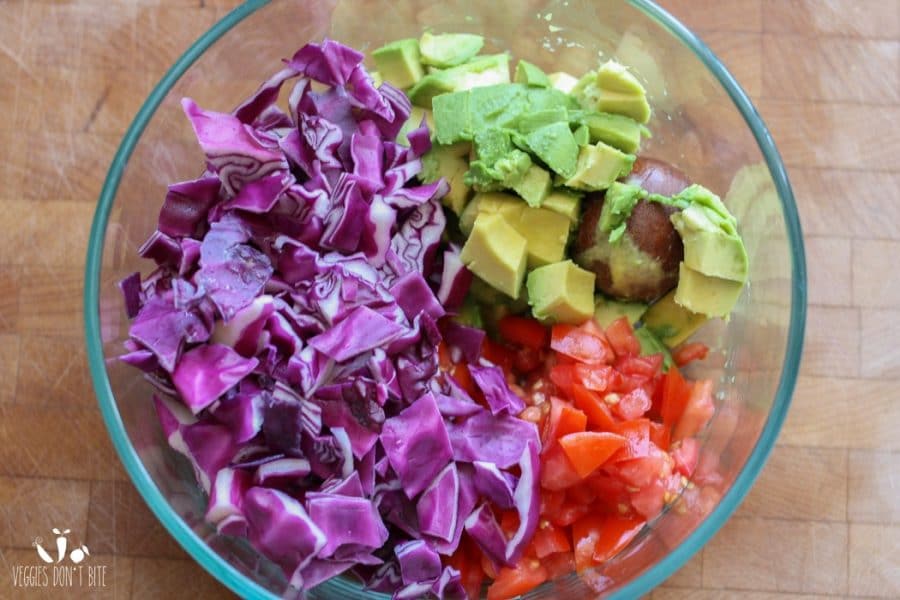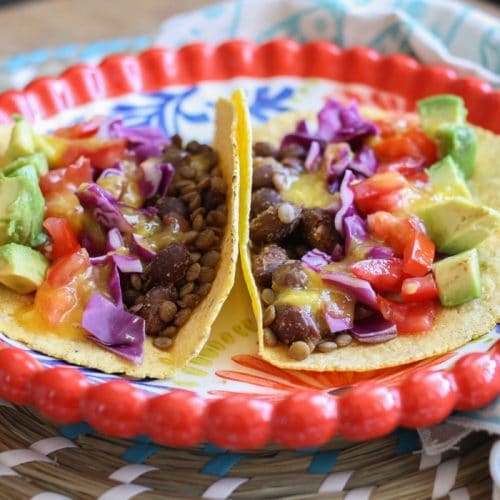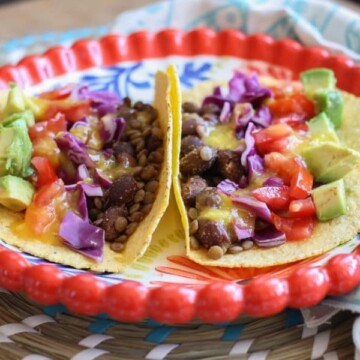 Rainbow Tacos With Tangy Mango Dressing
Notes
This oil free creation is the perfect melting pot of flavors. Salty, sweet, tangy with a hint of spice. A quick, easy and healthy meal for your whole family!
Ingredients:
Tangy Mango Dressing:
note: You can adjust amount of seasonings to fit your taste. Same goes with taco fillings, use more or less of each to fit your needs. Dressing makes about 1 cup, half or double to make more or less as needed but this is the perfect amount for putting a heaping tablespoon on each taco.
Instructions:
Make Tangy Mango Dressing by placing all ingredients into a blender and blend until smooth. Taste and add more vinegar or salt if desired. Set aside.
Place lentils and water in a large pan. Bring to a boil, then cover, reduce heat to low and simmer until tender, about 25 minutes. It's okay if there is still some wetness to them but you want most of the water gone. Turn off heat, rinse black beans and add to the pan. Add cumin, smoked paprika, chili powder, salt and pepper. Mix well. Taste and add more seasoning if desired.
Wash and cut avocados, tomatoes and purple cabbage. Warm corn tortillas.
Build tacos by placing about ½ cup bean mixture on a tortilla. Then add ¼ of an avocado, ¼ of a tomato and ¼ cup purple cabbage. Top each with a heaping tablespoon of Tangy Mango Dressing. Enjoy!
Recipe by Veggies Don't Bite, visit our site for more great plant-based recipes.
Nutrition and metric information should be considered an estimate.
Never miss a recipe!
Sign up here and get a FREE quick and easy meal guide!