I was so excited a few weeks back when Miyoko's Creamery sent me a pack of their new vegan cheeses to taste and review for the blog. I had been drooling over them for quite some time!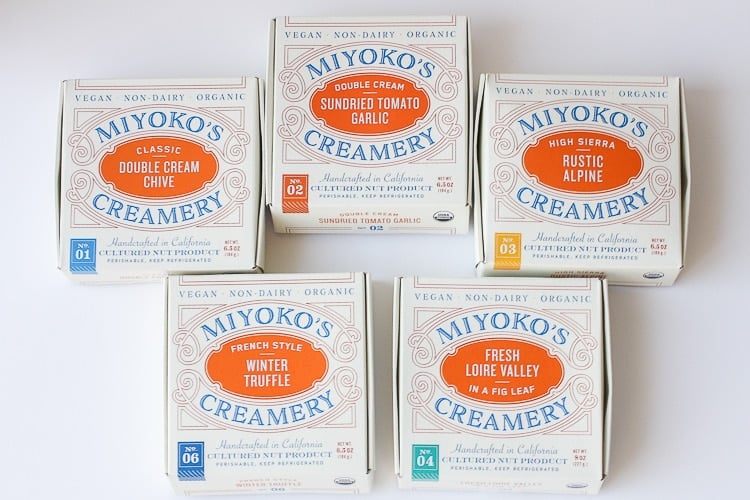 I even own her book, Artisan Vegan Cheese, and there is so much in it I want to try. But to have it delivered to me, ready to go, is even better! All the cheeses are organic and dairy free with a nut base.
I love that these are based on whole foods versus the additives of many vegan cheeses out there. Please note that other than receiving these cheeses to taste test, I was not compensated in any way to write this review. These are all my original thoughts on each cheese I tried and were not influenced in any way.
I was given 5 flavors to try: Classic Double Cream Chive, Double Cream Sundried Tomato Garlic, High Sierra Rustic Alpine, French Style Winter Truffle, and Fresh Loire Valley in a Fig Leaf. I wanted the opinion of both vegans and non, so I had a few different tastings to get everyone's take. I loved hearing all the results!
To taste, I put a sample of each cheese on a board and had everyone try a small piece. For some of us, I had bread and fruit to go with it as well. The results: everyone liked at least a few of them, including the pickiest of eaters! Even my toddlers exclaimed, "I like red cheese!" This makes me so happy that even non vegans can be openminded enough to give vegan cheese a try and find out that it's actually delicious!
The overall favorites with everyone were the Classic Double Cream Chive and the Double Cream Sundried Tomato Garlic. The Fresh Loire Valley in a Fig Leaf was not far behind. A few of us that were big truffle fans in general loved the French Style Winter Truffle as well. The High Sierra Rustic Alpine seemed to be everyones least favorite. Here's my take on each of the individual flavors...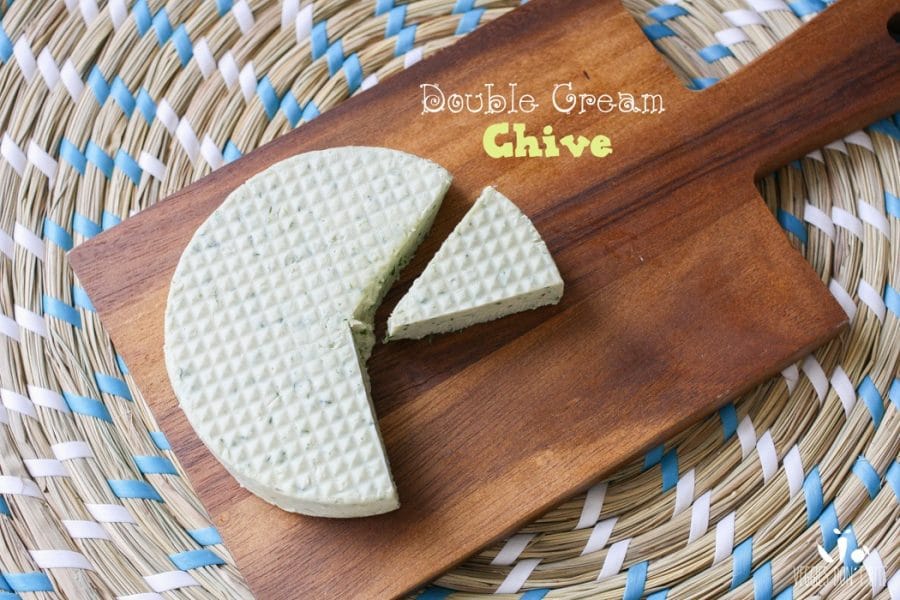 This flavor was one of the top picks by all that trialed these cheeses. My husband, a chip and dip lover, thought this would be a great cheese to use as a potato chip dip! It had a delicious chive and onion type taste and was very creamy.
I liked the idea of pairing it with something salty like a potato chip. Or even warming it up with a little bit of almond milk and making it a thick creamy sauce to pour over baked potatoes or chili. This flavor is a perfect first step in trying to get those non vegans to try some dairy free cheese!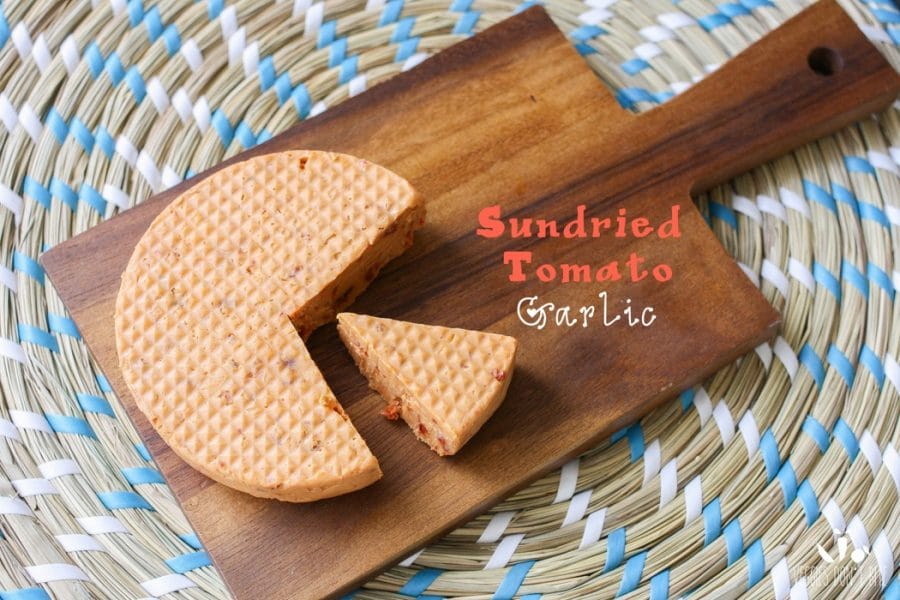 Another favorite by both the vegans and non, this flavor had an awesome true sundried tomato taste. It was just the right amount of tangy and sweet combined with a true creamy cheese feel. I loved it paired with a rosemary flavored cracker.
Being an all things Italian fan, this was definitely one of my top favorites. My two toddlers loved this one as well. I think it would go great as part of a full cheese plate for your next dinner party, surrounded by herbed crackers, cucumbers, tomatoes and basil. Another good one as a first step for non vegans to explore the vegan cheese world!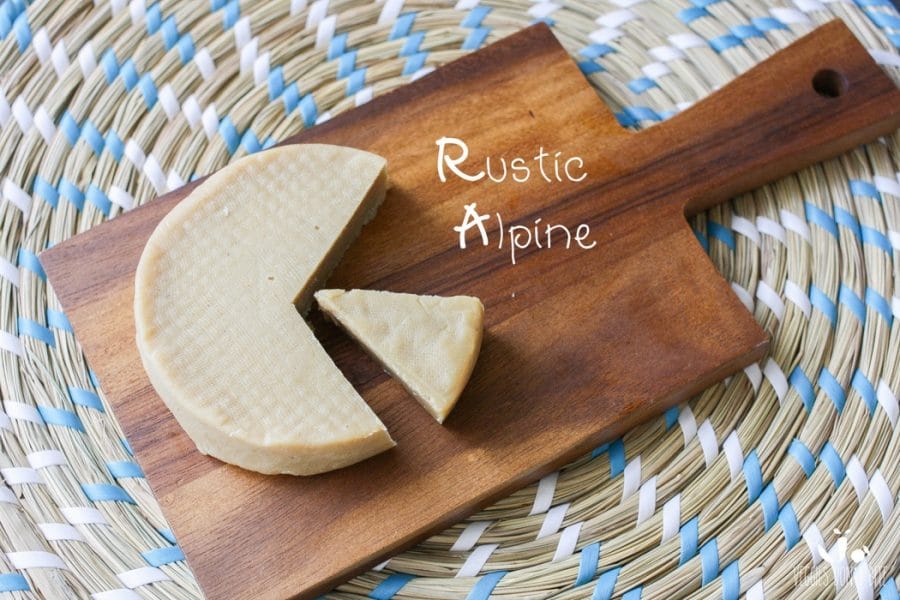 Truth be told, this flavor was last in favorites among most of us. My first impression was the taste was a little too harsh for me. It has that deep "stinky cheese" feel, a true artisan old world cheese with almost a deep nutty undertone. That being said, I gave it another chance when looking for an ingredient for a creamy sauce one night.
I used some of this with a splash of almond milk and melted it in a pot over the stove. The result was WOW! I got this deep flavored creamy sauce that was perfect over my veggies and farro. Even my toddlers asked for seconds and thirds! So although cold, this one was not my favorite, when warmed up into a thick sauce I really liked it!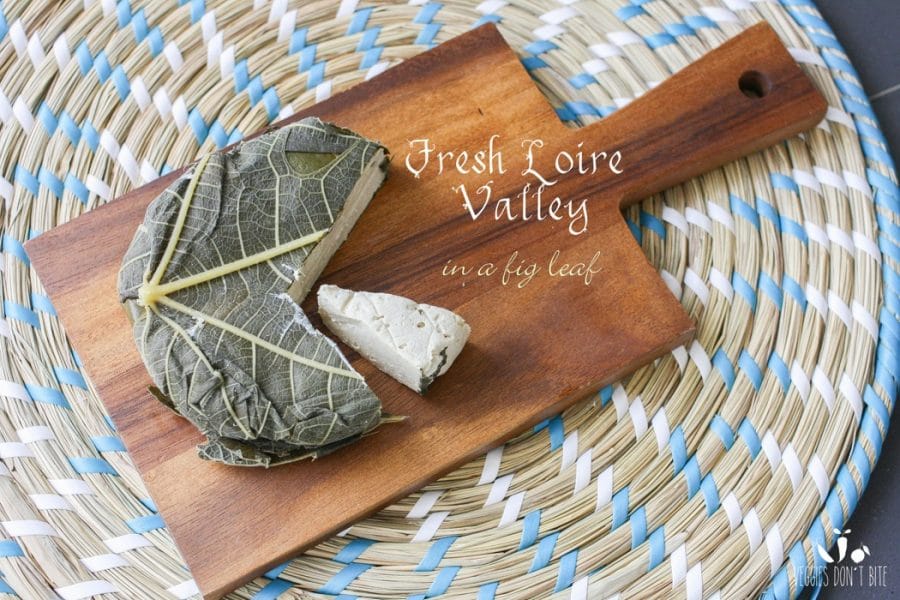 This was another flavor that was liked by most tasters. I loved the presentation in the fig leaf! This cheese was soft textured and reminded me a lot of a goat cheese. I liked this one more and more each time I ate it.
It has a sharp tangy taste that I loved both cold, and warmed up on toast or crostini. It was amazing paired with thin slices of roasted winter squash. My favorite concoction I created with it was toasted bread, spread with this cheese and then a layer of thinly roasted delicate squash. It was an amazing sandwich and I had it multiple times!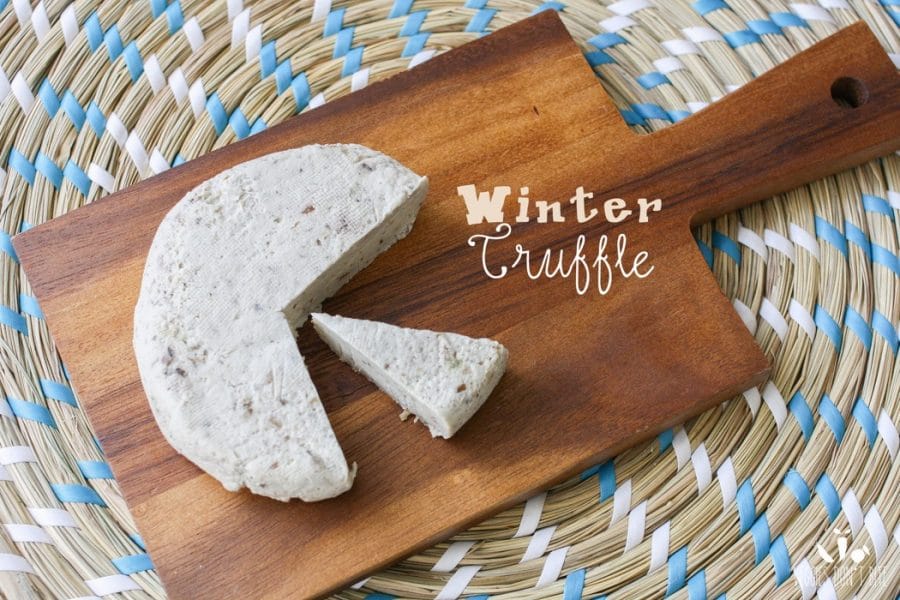 This flavor is definitely one you either love or hate. If you are a truffle fan as I am, then you will love it! It has a very deep earthy taste and is amazing both cold and warmed up into a creamy sauce.
I used it on pasta multiple times and it was incredible. I also topped my veggie burger with it for a true truffle burger taste and it resulted in one delicious burger! Cold it is great with crackers, especially cracked pepper. I definitely suggest this flavor as a very different out of this world cheese for you truffle lovers!
Overall, I am very impressed with what Miyoko Schinner has done with these cheeses. It takes a true artist to get that right flavor every time. I love all the variety that she has created. Being an artisan cheese lover, I was disappointed with all the vegan cheese options out there.
Not only are most your basic cheddar and jack cheese type flavors, but they are filled with processed ingredients that I choose not to consume as a regular food. I love that these cheeses are cashew based, and made from ingredients that I recognize!
I would definitely buy a pack of these for a dinner party or even as a treat for myself. Since we host Christmas dinner every year, I would love to have these out on a cheese board and see what people say without letting them know they are vegan! I bet most will have no idea! I hope you all give these a try. To order, go to: http://shop.miyokoskitchen.com