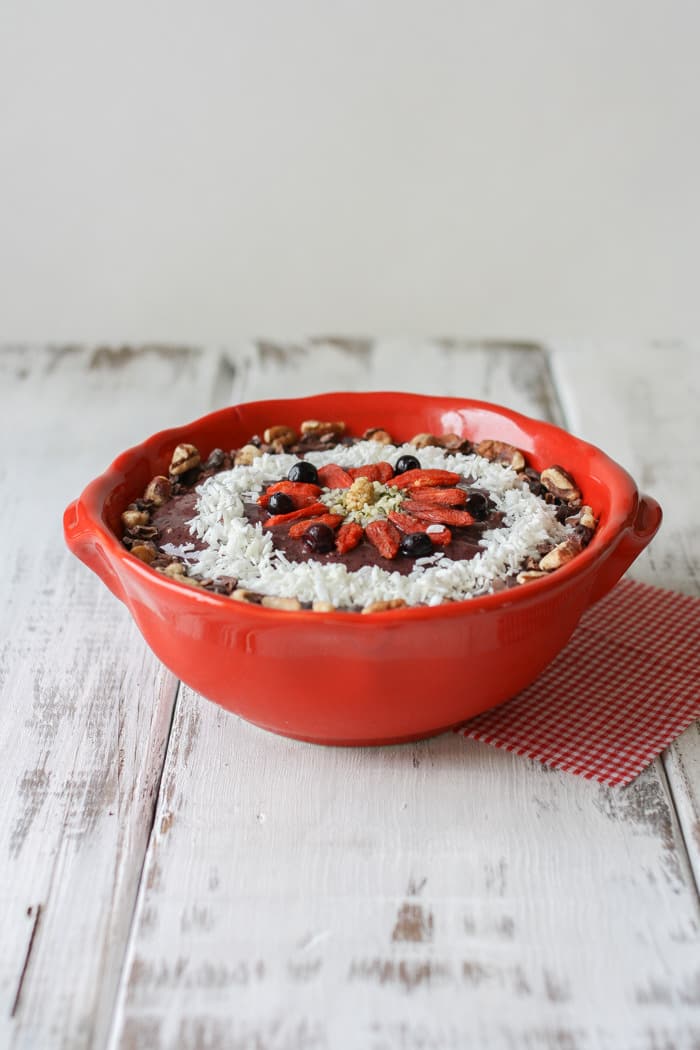 July is almost upon us and that means the heart of summer! Picnics, beach days, concerts in the park, the 4th of July and best of all my birthday, my husband's birthday and our anniversary! It's a big month for us over here and we do a LOT of celebrating. Celebrations usually mean indulging a little bit too much. But with that there needs to be balance and a lot of the time I find that balance in a good healthy nutrient filled breakfast.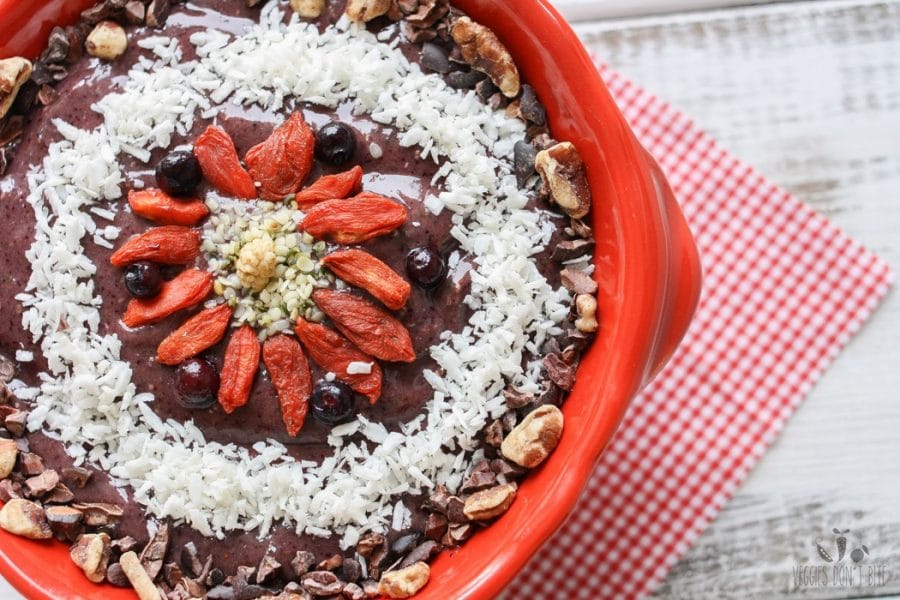 Smoothie bowls have helped us beat the heat these days and they are a great way to sneak in those greens. Starting your day off healthy always feels great, there's nothing better than beginning the day on a high note! This smoothie bowl is a treat the whole family will love. It's easy to make and fun to put together, so celebrate America with this little taste of summer!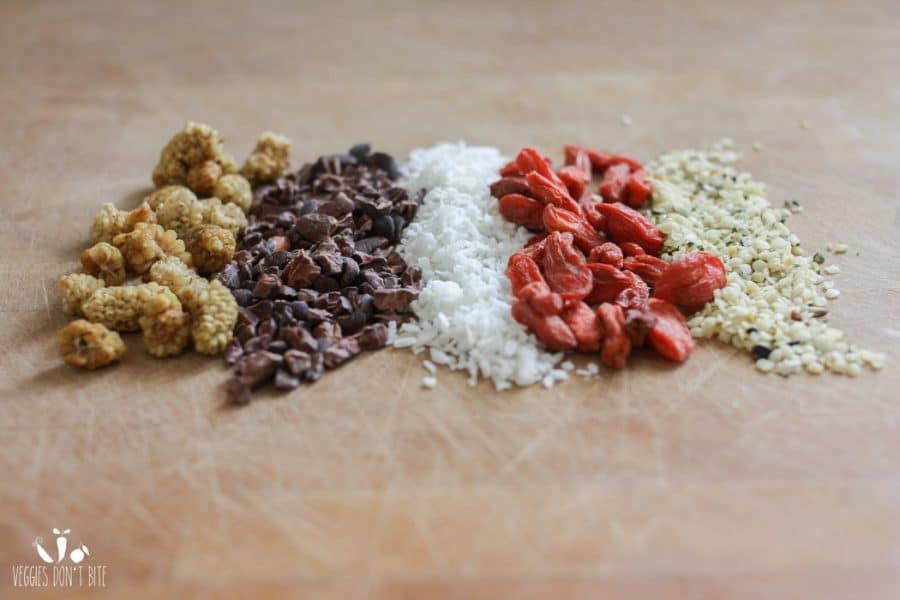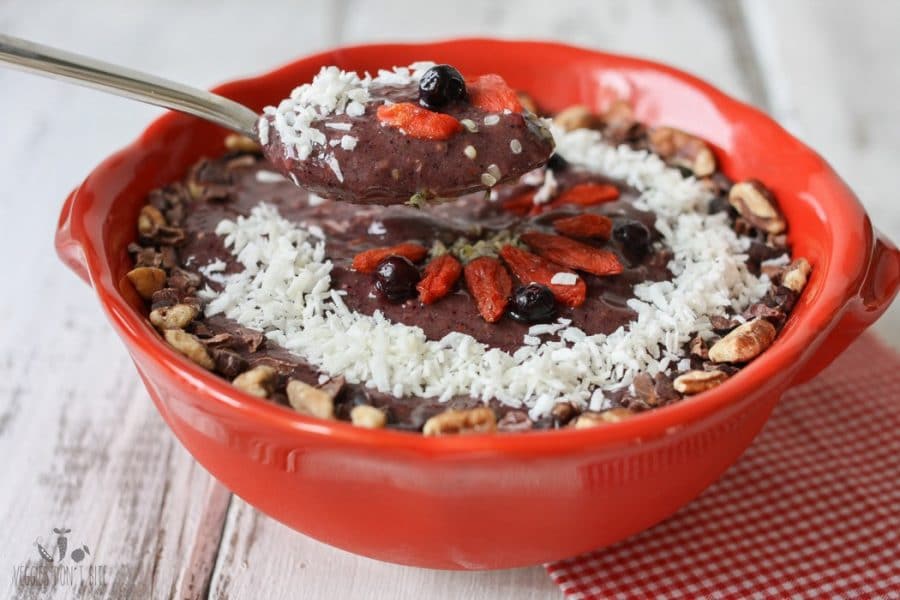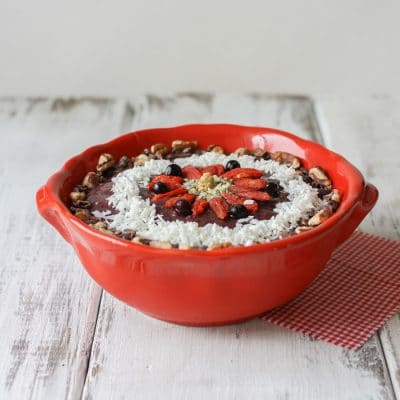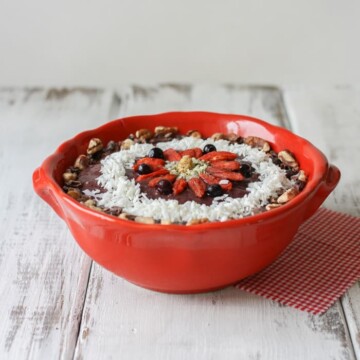 Patriotic Smoothie Bowl
Notes
This little taste of summer helps you celebrate America the healthy way. A combination of bananas, berries and hidden spinach topped with all your favorite superfoods will start your day of right!
Ingredients:
Smoothie:
1 cup frozen strawberries
1 frozen banana
1 cup frozen blueberries
½ cup kale or spinach
¾ cup almond milk (more or less depending on desired consistency)
Toppings:
note: I measured the fruit by loosely placing in a measuring cup and stopping when first piece hit 1 cup mark. Any milk of choice will work.
Instructions:
Place all smoothie ingredients into a blender and mix until well blended. Add a touch more milk if too thick and won't blend, but you want it as thick as possible. Once blended, place in bowl. Top with all the toppings and enjoy!
Recipe by Veggies Don't Bite, visit our site for more great plant-based recipes.
Nutrition and metric information should be considered an estimate.
Never miss a recipe!
Sign up here and get a FREE quick and easy meal guide!