Protein problems? Not with this chocolate protein pudding! This rich decadent dessert is veggie based and packed with protein and has zero refined sugar.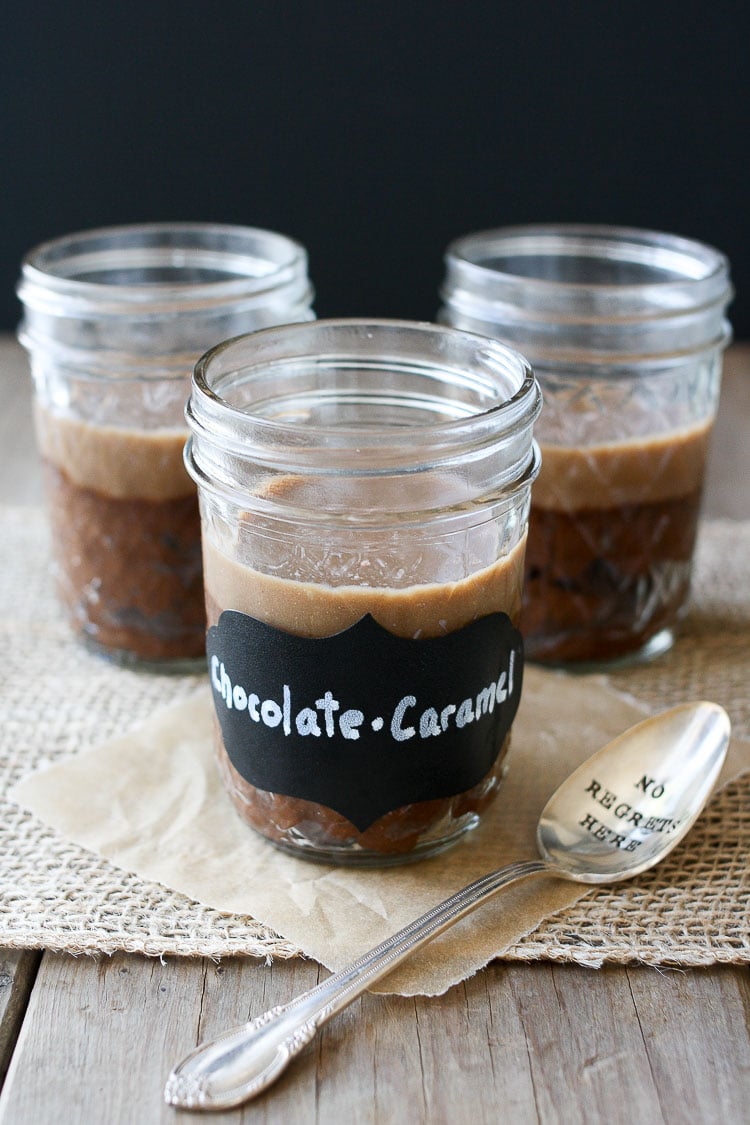 So quick question, where do you get your protein? Like I haven't heard that about a zillion times. You simply utter the words "plant-based," "no meat," "vegan" and all of a sudden people are looking at you like you're about to crumble up into a tiny ball of nothingness at their feet.
Sound familiar? Well, I've solved the problem. Dessert. Is there anything dessert can't solve? I didn't think so. This sweet rich decadent jar of yumminess is packed with protein, from the deep dark chocolate pudding to the salted caramel layer.
Move aside protein shake and make room for the newest kid on the block...vegan chocolate protein pudding.
We all love our smoothies and shakes, but when Sunwarrior came to me about their newest mix, the organic classic plus protein powder, I knew I wanted to do a little something different. Something classic and decadent.
I wanted to mix natures greatest protein sources with the deliciousness of Sunwarrior. What better way than taking the avocado based pudding I make for my boys and bumping it up a notch with some salted caramel on top? And now when someone asks where I get my protein, I can answer "dessert." Bam! Take that!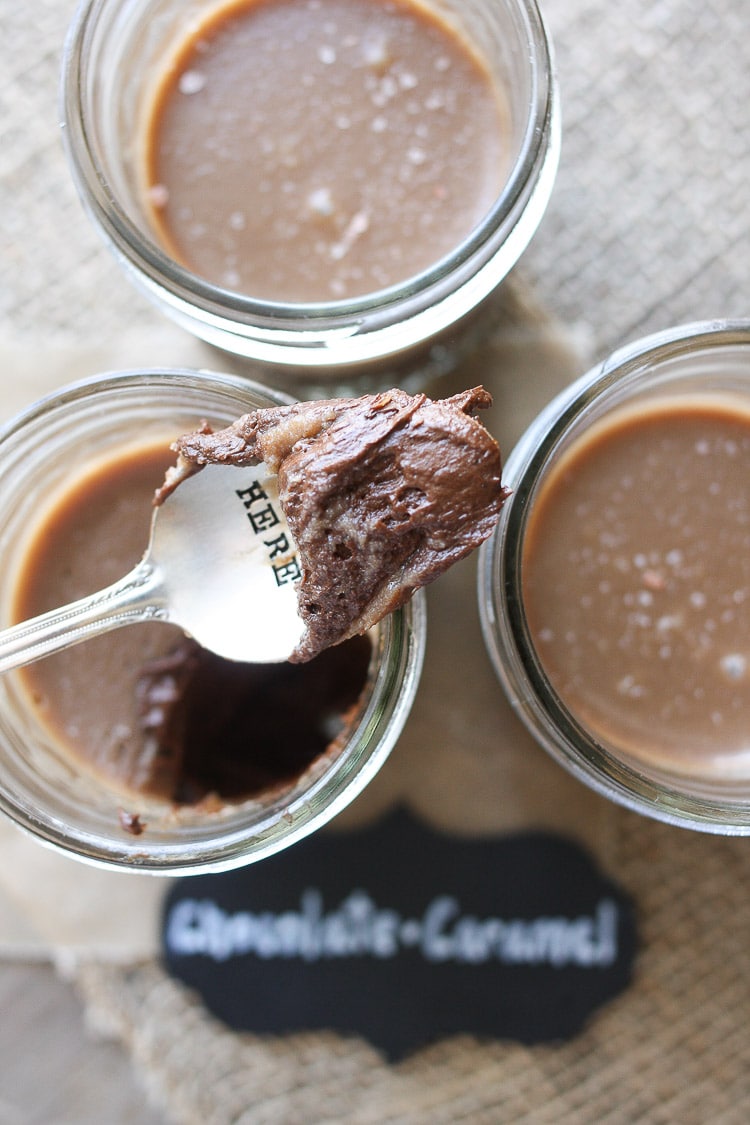 Making Chocolate Protein Pudding
I am not much of a fan of runny pudding, gross. I like it thick and creamy, like this chocolate protein pudding. So thick that you have to lick your spoon multiple times before it will come off. So I don't add any milk to my recipe.
It takes a good amount of time to get this smooth and creamy so keep on blending until you do. Another trick I tried was using my stand mixer with the whisk attachment and whisking it on high speed until super smooth.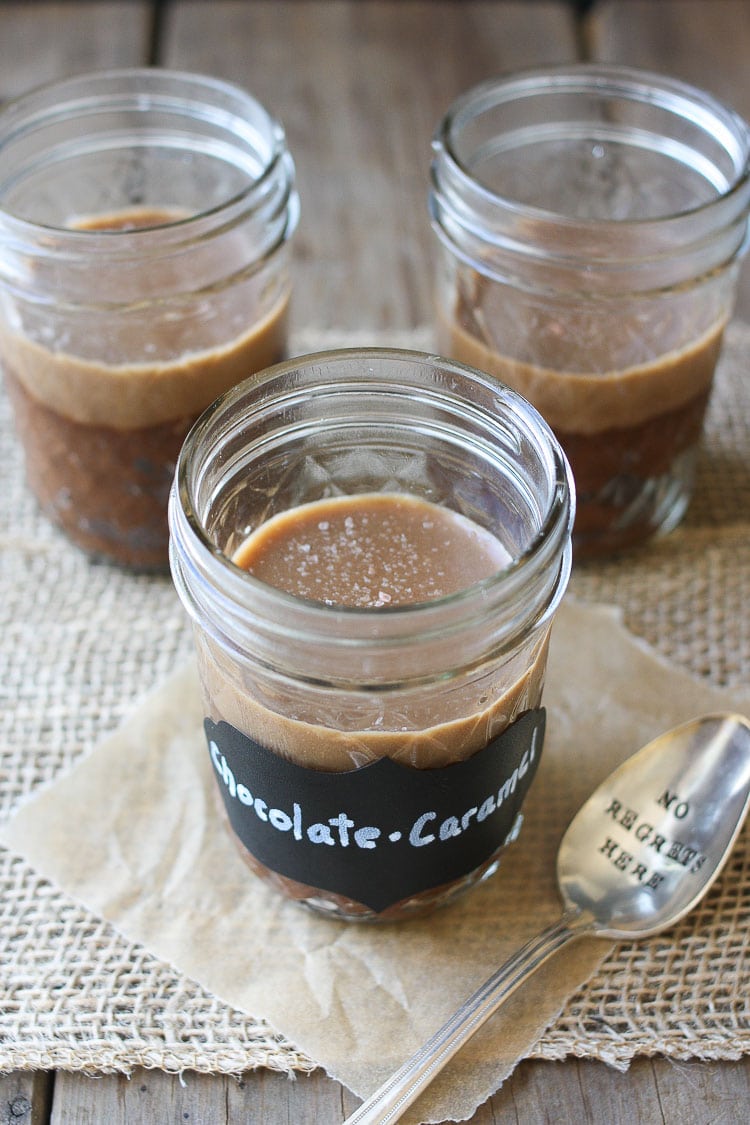 Chocolate Protein Pudding Of Dreams
That works well if you don't have a good blender or food processor. I also like my pudding with a rich deep flavor so I added a touch of espresso to it. I'm new to using espresso in things, I am NOT a coffee drinker and used to hate the taste of it in anything.
I've come around a bit though and in certain amounts, in certain desserts, it's starting to show me a little something. The only problem is that I am super sensitive to it, so when I was trialing this dessert I was quite wired. I may or may not have moved at lightening speed for 3 days straight...so if you're like me, then eat with caution. Maybe even wear a helmet.
Look at that thickness. How many licks of vegan chocolate protein pudding does it take to get to the spoon? You'll need to try it out and let me know!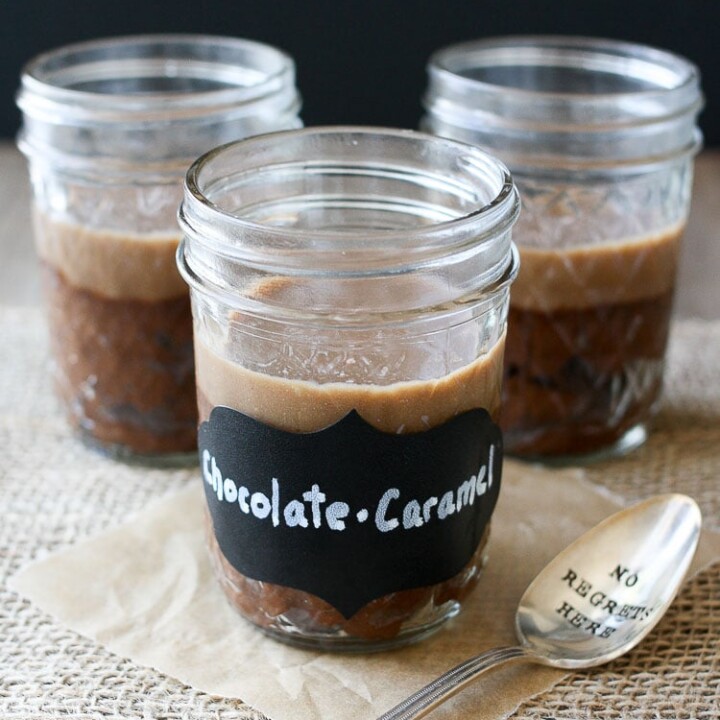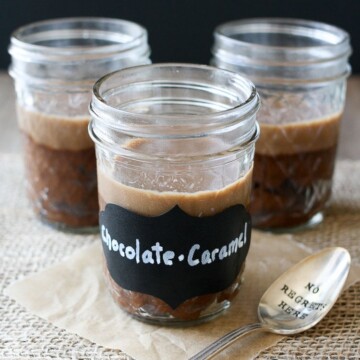 Salted Caramel Chocolate Espresso Protein Pudding
Protein problems? Not with this chocolate protein pudding! This rich decadent dessert is not only veggie based but packed with protein and has zero refined sugar. It doesn't get better than that!
Ingredients
Chocolate Espresso Pudding layer:
½ cup avocado (see note for other subs)
¾ cup cocao powder ,can also use cacoa powder
½ cup maple syrup (see note for subs to make a sweeter result)
1 teaspoon vanilla bean powder
1 teaspoon finely ground espresso
pinch sea salt
½ cup dairy free chocolate chips (optional)
2-4 tablespoons cashew milk , or other plant based milk (optional to thin out, add 2 tablespoons at a time)
Salted Caramel Layer (optional):
¼ cup plus 2 tablespoons maple syrup
2 tablespoons coconut butter
2 tablespoons chocolate protein powder
pinch sea salt
Instructions
In a blender add all the ingredients for the pudding layer. Blend until creamy and smooth.

Separate evenly into 3 eight ounce jelly jars or containers of choice. If you don't have a good blender, then you can also use a food processor or even use the whisk attachment on a stand mixer and whisk on high speed until creamy and smooth.

In a small bowl add all the ingredients of the caramel layer except the salt. Heat in the microwave for 20 seconds. Using a small whisk, beat well until fully combined and a caramel like texture forms. Heat an extra 5-10 seconds if needed.

Pour evenly into the 3 jars on top of the pudding layer.

Allow the caramel layer to cool, then sprinkle a dash of salt on top of the caramel in each jar.

Find out how many licks it takes to get through that thick dreamy pudding.
Notes
You can sub the avocado for ½ cup cooked sweet potato. The texture and flavor will be a bit different but still good!
Use ½ cup coconut sugar (or other sugar of choice) for sweeter result
If you don't have vanilla bean powder you can also scrape out a few vanilla beans to get the teaspoon needed. Depending on how seedy your beans are, you will probably need between 2 and 3.
You could try using vanilla extract as well, but it won't have the same exact taste. Use 1 teaspoon.
If you don't have chocolate protein powder, you could also use plain cacao or cocoa powder.
Baby/toddler food idea:
Make the pudding layer but omit the espresso.
Recipe by Veggies Don't Bite, visit our site for more great plant-based recipes.
Nutrition
Calories: 469kcalCarbohydrates: 77gProtein: 11gFat: 18gSaturated Fat: 5gCholesterol: 10mgSodium: 58mgPotassium: 905mgFiber: 14gSugar: 49gVitamin A: 100IUVitamin C: 6.7mgCalcium: 186mgIron: 3.7mg
Nutrition and metric information should be considered an estimate.
Never miss a recipe!
Sign up here and get a FREE quick and easy meal guide!