Forming healthy lifestyle habits leads to longterm success, while fad diets can actually hurt your progress to overall health.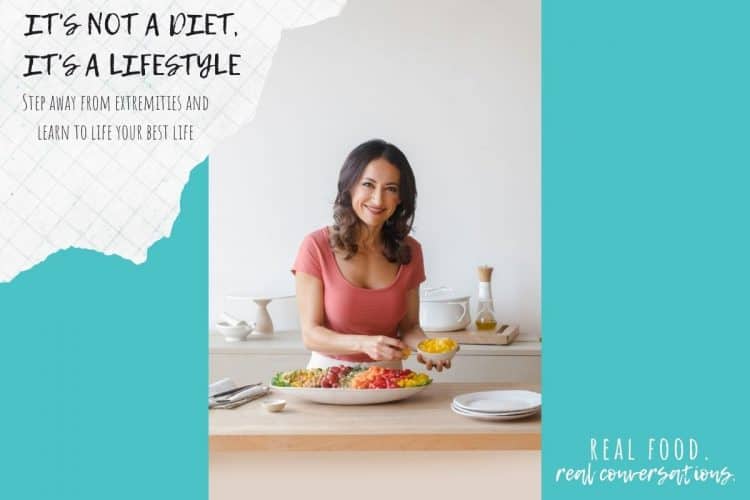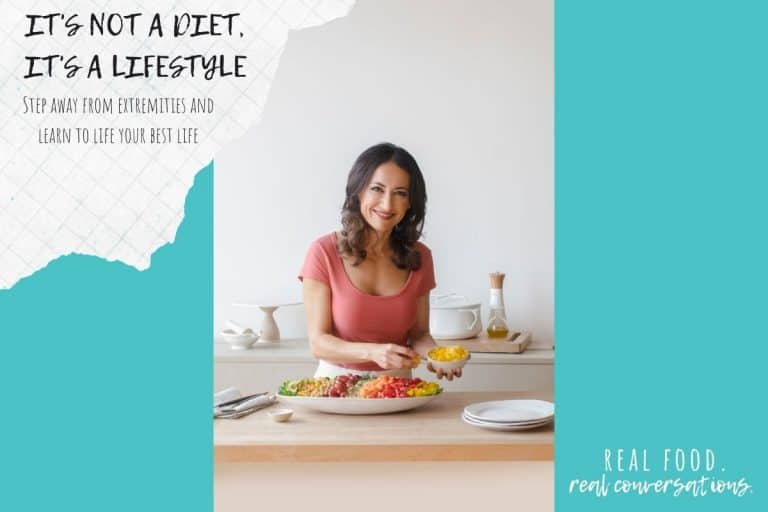 While it can be easy to fall into the trap of a fast fix when it comes to our health, we can only reach true health with patience and time working on forming habits to last a lifetime.
Podcast: Play in new window | Download | Embed

Subscribe now! Apple Podcasts | Google Podcasts | iHeartRadio | Stitcher | TuneIn | Deezer | RSS | More
My guest Mareya Ibrahim, also known as The Fit Foodie, is an award-winning entrepreneur, holistic nutrition coach, and podcast host helping people make shift happen for good.
As the signature chef and meal plan designer for the million-copy bestseller, "The Daniel Plan," her #1 new release, "Eat Like You Give A Fork, The Real Dish on Eating to Thrive" (St. Martin's Press, 2019) is revolutionizing how people 'undiet' and eat to thrive with 8 core strategies.
She is the founder of Grow Green Industries, INC. and the creator of the patented eatCleaner line of food wash and wipes. Her back-page column, "The Fit Foodie", has appeared in Edible Orange County Magazine since 2011.
Mareya is also the host of the podcast "Recipes for Your Best Life", and was a featured chef on the Food Network, eHow.com, Livestrong.com and the Emmy-nominated cooking show, Recipe Rehab.
Text fitfoodie to 22828 to get her free 30-recipe ebook and 14 day Clean Eating Reset. You can find her at:
What is Healthy Living?
When it comes to living your healthiest lifestyle, you need to think about what your personal why is. We all have different reasons for why we do what we do, and food is no different.
Overall healthy living is honoring what works for you, not what works for XYZ influencer online, or what fad diet is most popular at any given time.
Extremes in food
There are so many messages out there as to what is "right" and "wrong" when it comes to eating. Many of these lie in the extreme ends of the eating spectrum.
When we follow what's popular instead of listening to our own bodies, we aren't honoring what's good for us personally. Learning to listen to ourselves and being intuitive is the key to long term health.
How to Have a Healthy Lifestyle
Following a diet you think is healthy isn't the same as living a healthy lifestyle. Your diet is only one piece of the puzzle, and actually one can argue that following a specific diet with no room for movement is the opposite of healthy.
For many people, putting extreme limits on what you can and can't eat can actually form an unhealthy relationship with food. We are all different so not everyone will have this issue, but for many it can.
Ultimate health is the feeling of homeostasis, balance. This doesn't mean that you can't enjoy things, it just means that you don't have guilt associated with it. When we attach emotions to food, we begin to form the guilt connection to what we eat.
Intuitive Eating, eating for a healthy diet
Intuitive eating is simply put, listening to your body and what it needs. This isn't to say that we eat chocolate cake all the time if that's what you are craving, if this is the case you may need to take a step back and get some support with adding more fresh foods into your diet.
But for many of us that eat balanced and don't restrict ourselves, if we pay attention our bodies tell us what it is we need.
You can actually heal your relationship with food through food. Our body likes to be nourished, and nourished means both fresh nutritious rich foods along with things like pizza and chocolate.
There is room for all things, both things we crave for our comfort and things we need to be strong and nourished.
How lifestyle affects diet
Our lifestyle can affect our diet. When we expose ourselves to the stresses of the world, like social media and politics and all things media, we put our bodies into a state of stress.
This doesn't allow us to live in a place of balance. The stress affects us chemically, which in turn triggers craving of comfort foods. So while we should honor what we crave, if we realize that we are craving less wholesome nourishing foods, it may be time to look at other parts of our life and what we are allowing in.
Everyone is Different
The bottom line, is we are all different. We each need different things to find that happy balance that give us our best healthy life.
When we only follow what we see as most trendy, we often ignore what our own bodies tell us.
At the end of the day, we don't owe anything to anyone, we owe our personal bodies what is best for us. As we keep that in the forefront of our decisions then this is how we reach our ultimate health.
People evolve and need change
We also need to keep in mind that as we grow, as we age, we change. Just because something is best for us at one point in our lives, doesn't mean it will be best forever.
Which is why being intuitive is the best path. Paying attention to not only what we need, but also how we change will help us lead our best healthy life.