It's hard not to fall victim to social pressure in the online world. But since we only see snippets of reality, it can be dangerous for our mental health.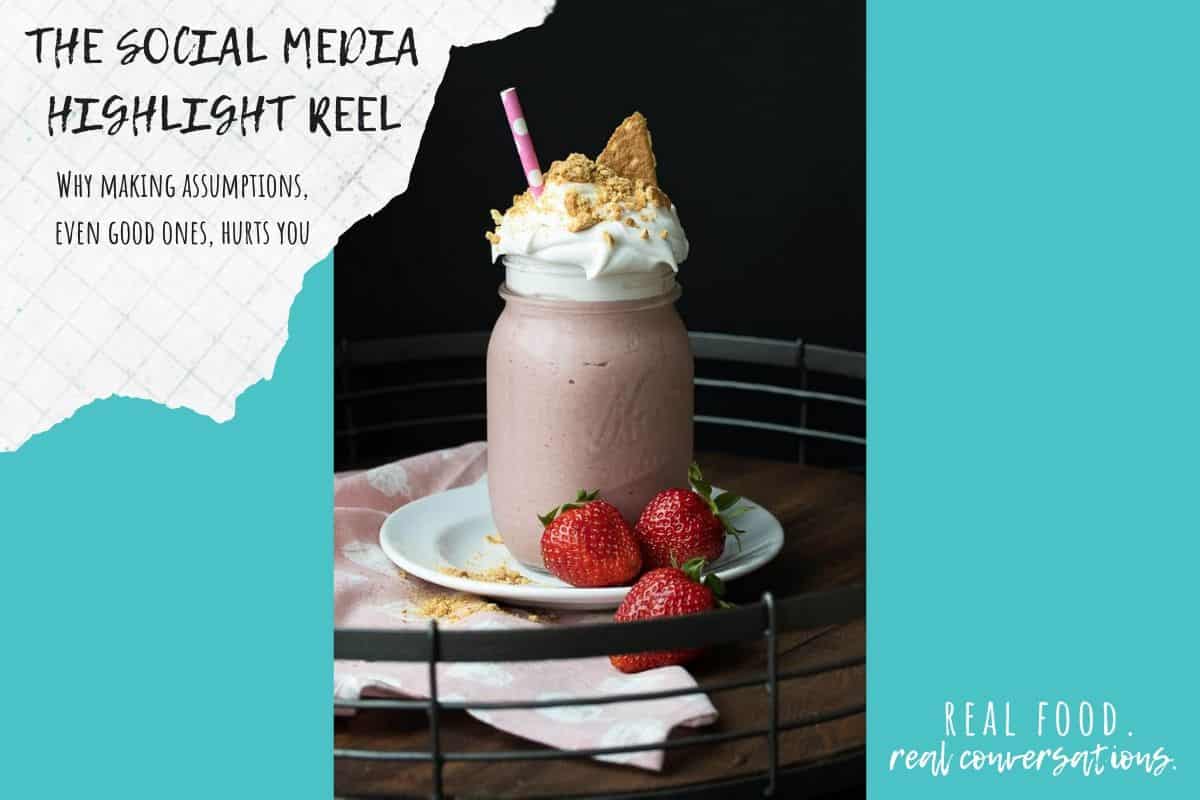 The problem with small shots of someone's life, is you don't see the whole story. You can easily make assumptions that guide your decisions without knowing the full picture.
Podcast: Play in new window | Download | Embed

Subscribe now! Apple Podcasts | Google Podcasts | iHeartRadio | Stitcher | TuneIn | Deezer | RSS | More
Judgement Based on Assumptions
People see a glance of my online presence and assume I am uber healthy all the time and don't ever indulge in anything.
They make this assumption without taking time to read the about me on my website, or watch my Instagram stories consistency. I don't blame them, because we all cruise the online world in a fast moving auto pilot kind of way.
The issue is, that for me especially, that assumption is far from right. I share a lot of my behind the scenes life. I talk a lot about my balance when it comes to food, especially with my kids.
My kids eat junk sometimes. They eat pizza and ice cream and cake. I strive to give them leniency to try foods they are curious about. I make it clear that we are not vegan, we simply eat a mostly whole food plant based diet with room for balance when we choose.
I have multiple issues with these assumptions, even though they seem like a positive characteristic to have.
One, putting me on this pedestal makes others feel like they need to be that way too. That they need to live this perfectly always wholesome food choice life without room for balance. This is dangerous.
Two, when people surround themselves with unrealistic expectations it creates stress. I strive to help people live a stress free food life, and to think I am doing the opposite of that deeply saddens me.
Online Social Pressure
Social media is not real life. Even for those of us that try so hard to be as real as possible, being judged is unavoidable. So we need to move more towards reducing the pressure to be like everyone else.
Comparing ourselves to what we see happens. But when we learn to start listening to our own bodies, and caring for ourselves in the unique way each of us needs, then we are able to live with social media and not let it guide our decisions.
Social media is just part of reality. I try to show my behind the scenes life, but I still don't share everything. There is a line I don't cross and there are things I want to keep private.
You truly don't know what happens in reality, so to judge someone and make assumptions on their character is wrong. This goes for both positive or negative assumptions.
Someone may have something serious going on that they don't want to share. So perhaps they are a little more critical than usual. It's important to remember that we need to give others grace.
Start listening to your own body
One thing you can do to make healthy choices for yourself is to start recognizing when something triggers you.
First, you need to understand that what you see online is just a small snippet of reality for that person. Much like you would go to work with your best self, us online try to show up with our best self as well.
Second, you need to be honest with yourself and who you follow and what you see that may trigger you. Sometimes we need to pause from seeing things in order to gather ourselves. And that's ok.
Once we admit what we can and cannot handle, then we can take time to do what's best for us. It doesn't mean we will always need to stay away from certain things, subjects, people, it just means we need to build our own self before we do.
It's unhealthy for your mind to make your decisions based on what you see online. We're all different, our paths and lives are different, we all have a story to live so we need to do what's best for our own journey. Not someone else's.
Even when you want to make a change, it needs to come from a place of sincere desire and not because you think you should be a certain way or do a certain things based on what you see online.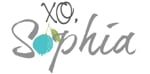 If you missed last week's episode, you can listen here!