Life experiences can drag us down, or guide us to make a mark on the world. Listen to hear how this mom turned a problem into business!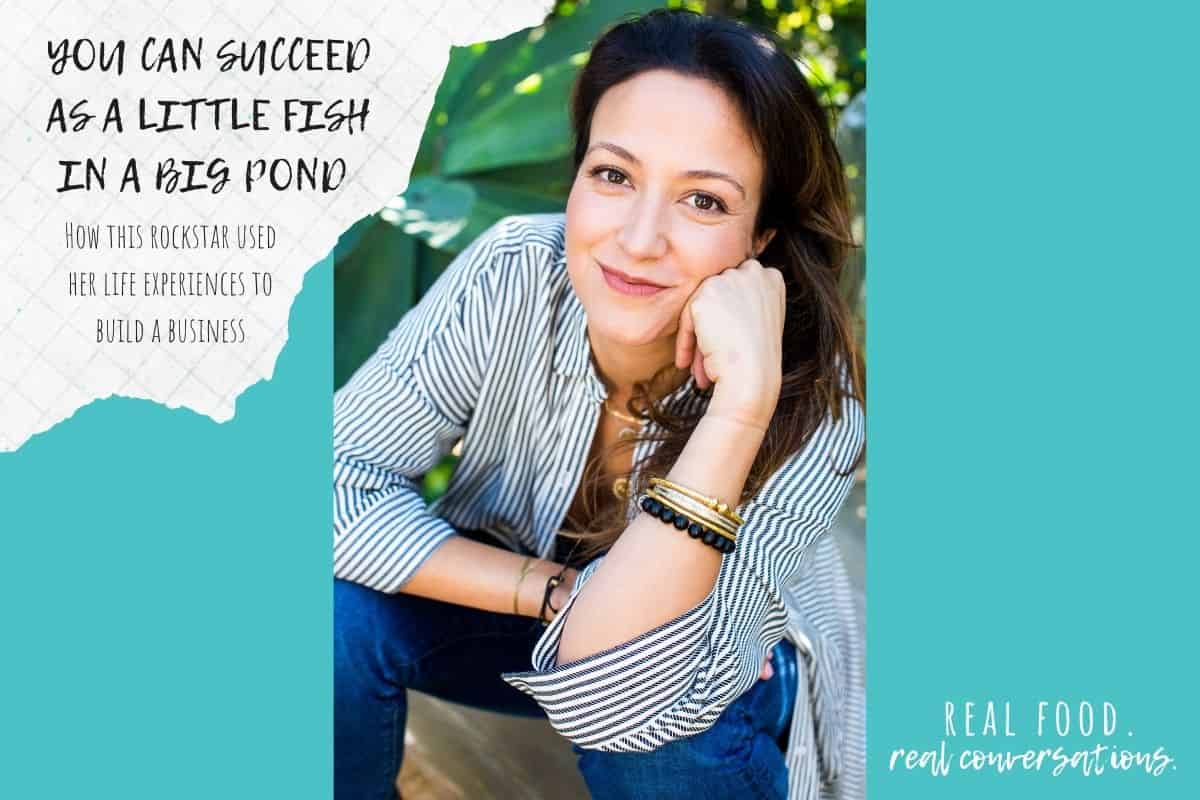 We all face issues and we go through life, some with solutions and some that leave us feeling empty handed. It's those problems we need to solve that drive us to create solutions of our own!
Podcast: Play in new window | Download | Embed

Subscribe now! Apple Podcasts | Google Podcasts | iHeartRadio | Stitcher | TuneIn | Deezer | RSS | More
KidsLuv: A Business Built through Life Experiences
Ashi Jelinek is a Los Angeles-based mother of three who found the market lacked innovative, health conscious children's products. Before becoming a stay-at-home parent, Ashi started her career in theatre in New York and attained her undergraduate degree in theater/communications at California Institute of the Arts.
In launching The Luving Company in 2018, Ashi brings her personal experiences as a mother along with her passion for health and wellness. Focusing on promoting a healthy lifestyle to her kids, Ashi set out to create a new brand for both her own and other families alike.
Ashi developed KidsLuv in 2018 upon realizing all kids' drinks were laden with sugar and little health benefits, and combined with pediatric dentists' recommendation to avoid gummy vitamins, KidsLuv was born.
She intentionally developed the product to meet almost any need: it's Certified Non-GMO, Vegan, Kosher, Gluten-free, and packaged in an 8 oz. recyclable, resealable, straw-free drink carton.
You can find her on Facebook, Instagram and her website www.kidsluv.com.
How Life Experiences Lead Us to Creating Solutions
Like many other parents, Ashi gave her son the gummy and chewable vitamins. After dealing with the multiple cavities he kept getting, and his dentist suggesting she stop giving him those vitamins, she new there had to be a solution.
Along with that, she was finding herself constantly mixing water with the juices her kids wanted to keep the sugar content low. Which is when the idea of a vitamin packed juice came to mind.
Her focus was less on the juice and more the vitamin enhanced drink. She wanted an easy way to get kids vitamins without struggle and cavities.
As an added bonus, she created this drink with a vitamin D calcium source that was vegan, which was inspired by her many friends who had children with dairy allergies.
Not only did she solve the problem she had with getting vitamins into her kids without the cavities, but this drink helps solve the problem for those of us that either have kids that won't eat vitamins or are always forgetting to give them.
How your upbringing leads to success in business
Ashi is the daughter of immigrants. Her mom was the main breadwinner and worked full time. She owned her own interior design business so from the time she was young she was surrounded by a strong woman as a role model.
She watched her mom build her own business, not only as a woman but as a minority. A strong work ethic was part of her life and a big influence in her building her own brand.
Ashi was also very creative, she san opera and danced as a child. Building a brand allowed her to use her creativity as an adult along with solving that problem she had no solution for.
Along with all this, Ashi grew up in a plant-based centered household with a strong focus on homeopathic and eastern medicine, even before it was the in thing. This developed her drive to look at alternative ways to deal with health.
When her son was very young, he got sick often. Because of her upbringing in a homeopathic home, it prompted Ashi to look into alternative ways to help him. This along with the issues she had with cavities, was the catalyst for her business.
Your Past and Life Decisions
How we grow up and the experiences we go through help guide us in our every day decisions. Both the things we go through and the adults we learn from help guide us.
Had Ashi not had a mother who built her own successful business, or been surrounded by alternative medicine, her path in her own business decisions may have been different.
The connection between what she does in her brand, and her upbringing are close. She was faced with an issue, and she used all she knew to find a solution that not only helps her family but also many others!
Don't forget to find her on Facebook, Instagram and her website www.kidsluv.com.