These grain-free chocolate chip cookies will blow your mind! So buttery, rich and delicious, you won't believe they have no oil and use only whole food fats. They spread while baking, are uber chewy and you won't be able to put them down!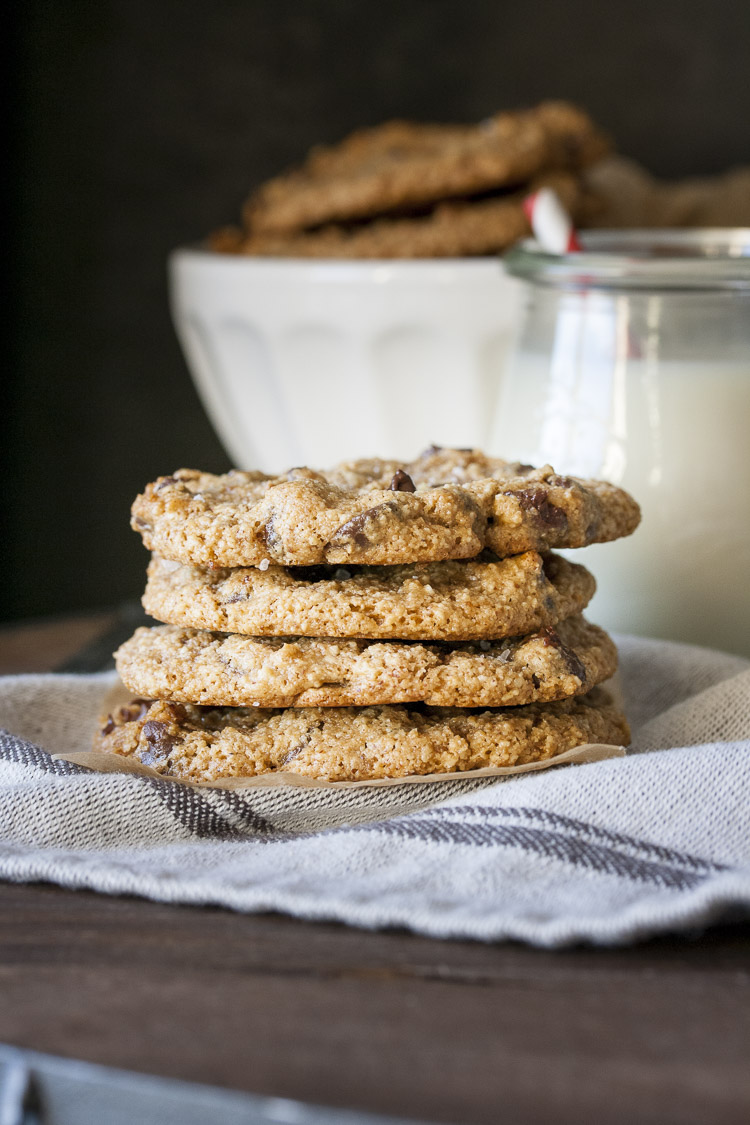 This is a sponsored conversation written by me on behalf of Good Karma Foods. The opinions and text are all mine.
Right around this time of year, my baking skills become on point. I mean, we need to take care of our man Santa and crappy cookies just won't do it. We have the special plate and the carrots for his reindeer, so we need the cookies to go with it. And when I say cookies, I mean chewy, chocolaty with a touch of sea salt, moist (yep, I went there) got milk type of cookies.

But who needs milk when you have nog?!
Milk is so last season. This year, I am going to up my game and win this Santa guy over. This is where my friends at Good Karma come in. Good Karma Holiday Nog is not only dairy-free, but also is:
vegan and plant-based
nutritious (600 mg Omega-3 healthy fats per serving)
allergen-friendly (top 8 allergen-free!)
low calorie (only 45 calories per serving)
delicious!
The base is flaxmilk, so hands up in celebration my nut-free friends! It has the same creamy flavor as the other vegan nogs and a nice, smooth texture. It's not overly thick and filling, the perfect balance between a drink and a dessert. Slurp!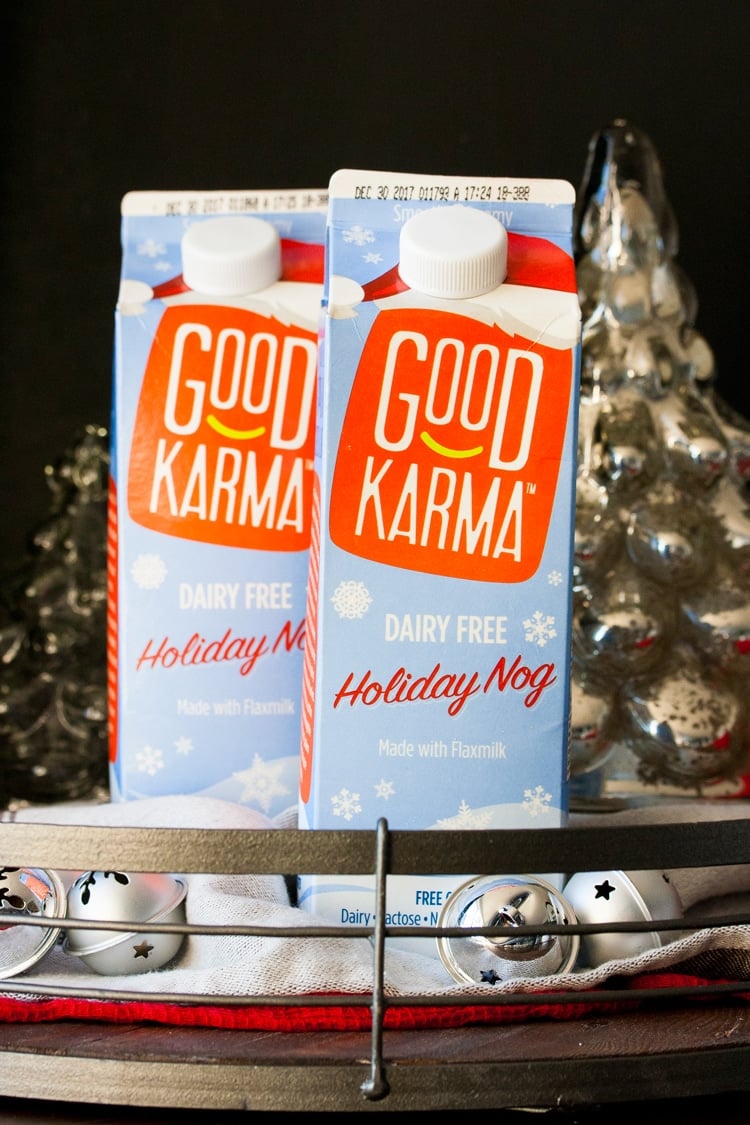 We can do so much with nog!
I mean, whatever milk can do, nog can do better. Santa is going to be stoked when he arrives. One sip of the nog we are leaving him and we are IN with the good list (I'm sure he'll overlook the credit card bill I racked up...oops, who can pass up a good sale? Am I right?).
Wondering what to do with your nog? Here are some ideas:
wash down these amazing grain-free sea salt chocolate chip cookies with it
cookie exchange party cocktail, because what's a cookie exchange without a festive cocktail
hot chocolate nog (milk is out, nog is in) while getting cozy on the couch
sub it in your favorite recipes that call for milk for an added flavor punch
give it to your kids to keep them quiet while you do your holiday baking
leave it for Santa of course (he'll be over milk and in dire need of variety)!
Convinced yet? Good Karma products are available nationwide in natural foods stores, mainstream supermarkets and superstores. Visit the Good Karma store locater to find a location near you!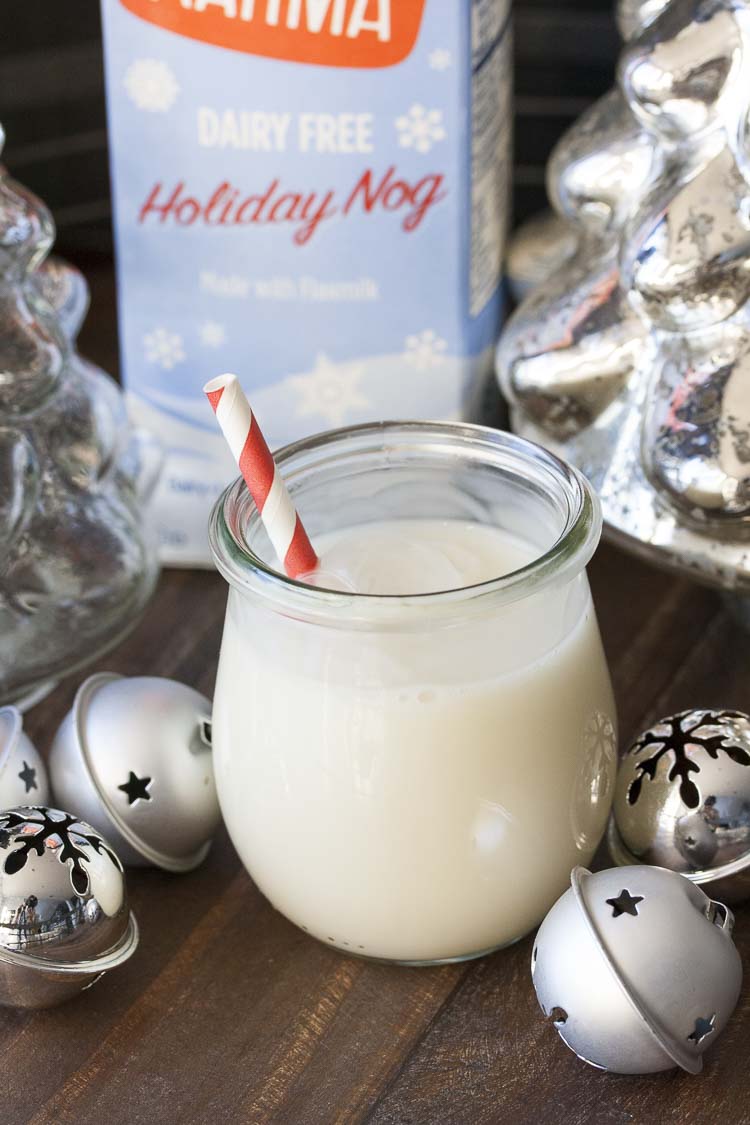 How to make these incredible grain free cookies
So back full circle to these cookies I've been bragging about. You guys, they are chewy. I love nothing more than a chewy cookie. They spread like your average, amazing chocolate chip cookie. And they are dusted with flaked sea salt. Holy moly of all things amazing.
Side note: if you want a less chewy cookie, you should try these half baked cookie dough balls.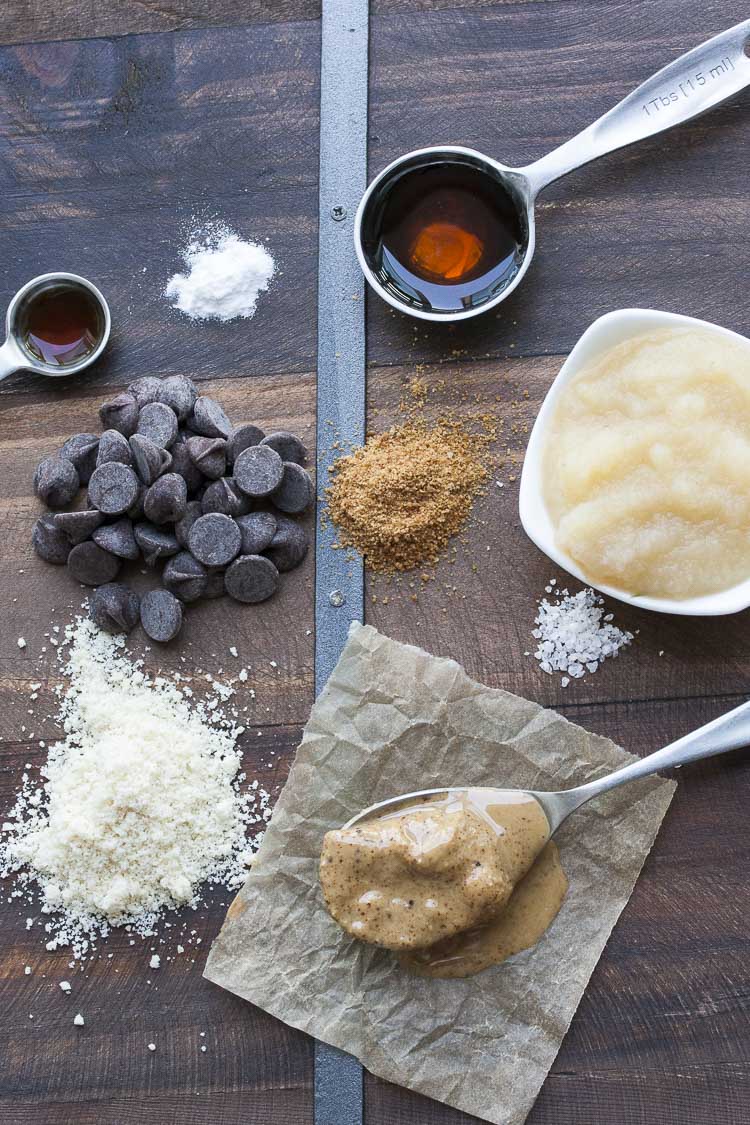 Oh, did I mention they can be made in under 30 minutes? No? Well I was saving that tidbit for last. Here is what you have to do so that these grain-free sea salt chocolate chip cookies can be snuggling in your mouth in no time:
put ingredients into a bowl
mix 'em up good
drop them onto a parchment-lined cookie sheet
Bake for 15 minutes
shove them in your mouth (wait until they cool...you do not want to be sporting a swollen tastebud like someone else I know)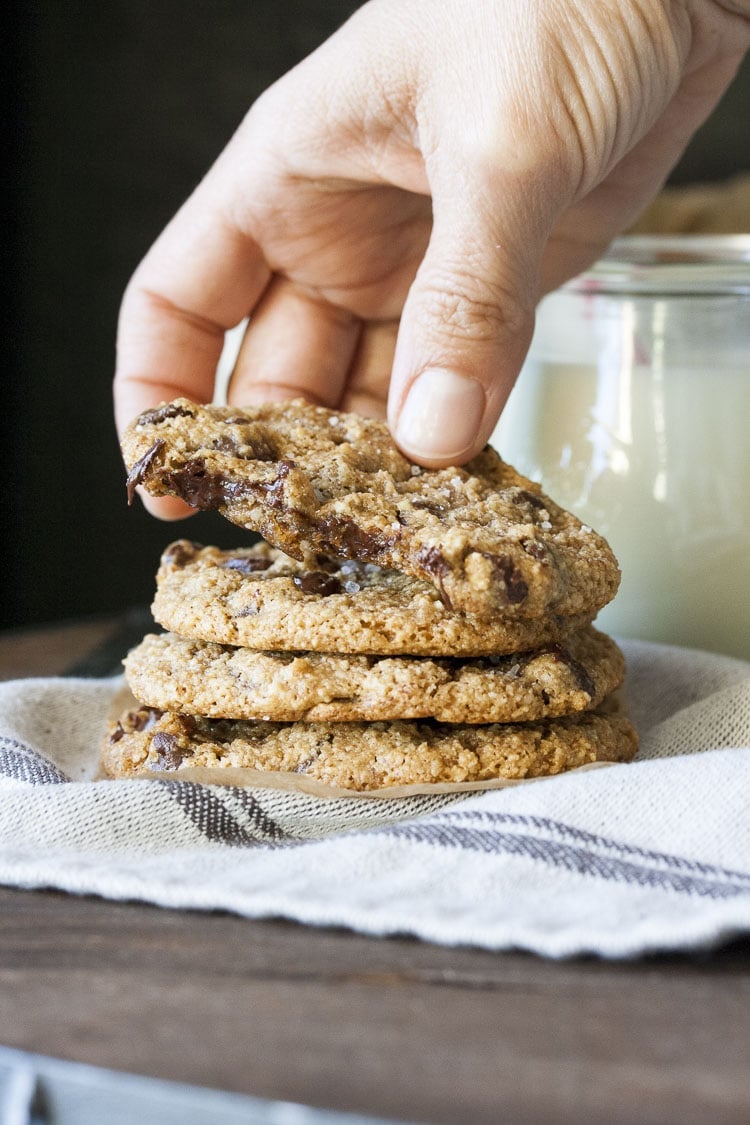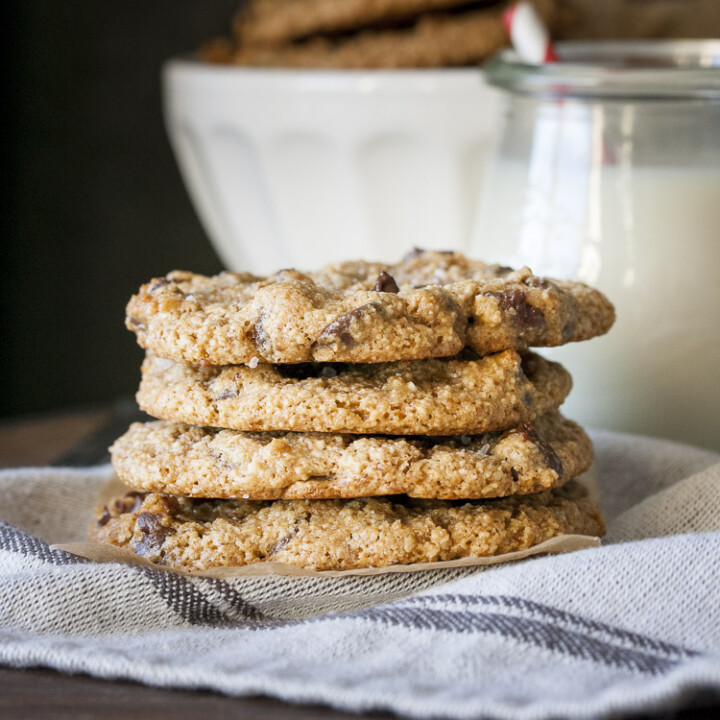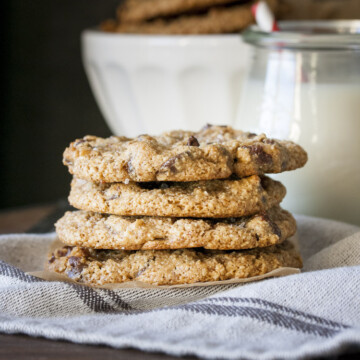 Grain-Free Sea Salt Chocolate Chip Cookies
These grain-free chocolate chip cookies are will blow your mind! So buttery, rich and delicious, you won't believe they have no oil and use whole food fats.
Instructions
Preheat oven to 350 F (175 C).

Put all ingredients, except the chocolate chips, in a bowl and mix well.

Add chocolate chips and mix until incorporated.

Drop spoonfuls of dough onto a parchment lined cookie sheet.


Bake for 13-15 minutes. Cookies should be starting to crisp at the edges, but softer in the middle. They will cook more as they cool.

Allow them to cool completely for the ultimate chewiness. Devour!
Notes
Make sure that you are using a super fine blanched almond flour. The larger grain ones will affect the texture of the end result, but the flavor will still be delicious.
I experimented with subbing the almond butter with more applesauce and although they didn't spread as nicely and weren't as chewy they still tasted delicious. So if you want to cut the fat a bit, try this option.
Recipe by Veggies Don't Bite, visit our site for more great plant-based recipes.
Nutrition
Calories: 173kcalCarbohydrates: 18gProtein: 3gFat: 11gSaturated Fat: 2gSodium: 100mgPotassium: 44mgFiber: 2gSugar: 12gVitamin C: 0.1mgCalcium: 56mgIron: 1.4mg
Nutrition and metric information should be considered an estimate.
Never miss a recipe!
Sign up here and get a FREE quick and easy meal guide!