Where are my sriracha lovers?! You don't want to miss this creamy sriracha sauce concoction! It's even nut free, for all you allergy peeps. I've been putting this on everything from sammies, to tacos, even on pasta (hint hint see the featured recipe for this). You guys have to try it! It's definitely not for the weak, but you can easily adjust the spice level by adding less or more sriracha. I put the full 2 tablespoons in and loved every hot minute!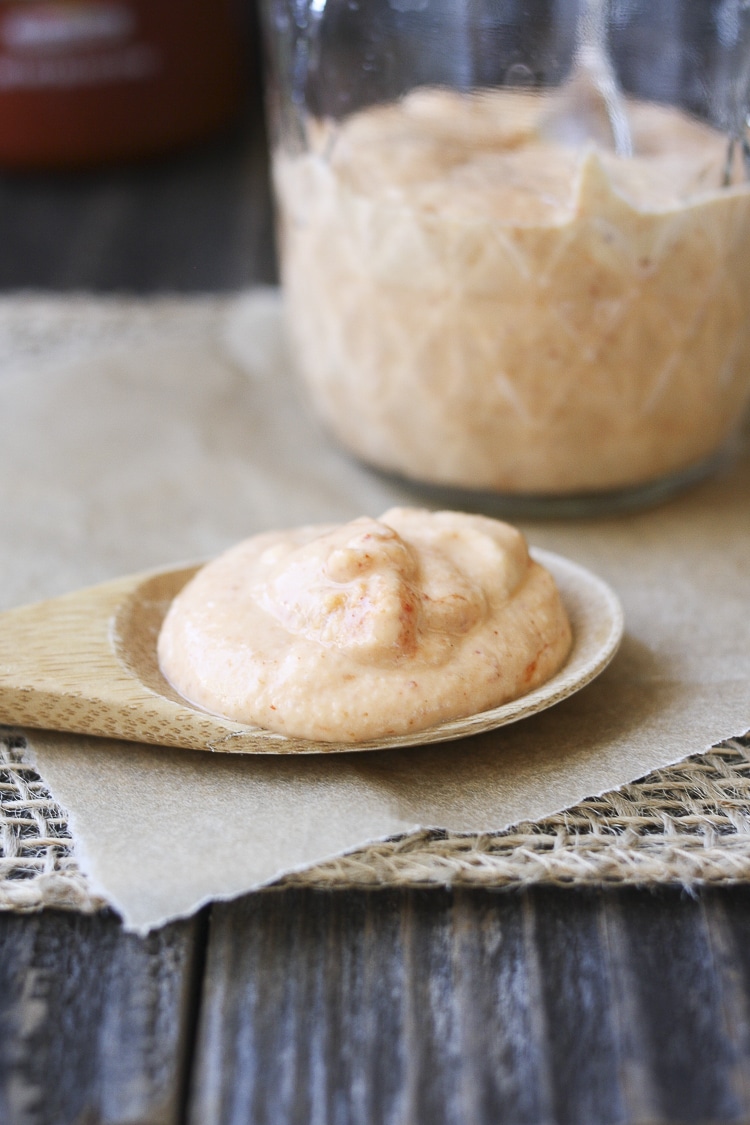 Sauces are definitely my thing, as you can see by the loads of sauce recipes here on the blog. And this creamy sriracha sauce tops the list! If you aren't into spice, there are plenty of others to choose from, like try the new Tangy Dill Crema or a reader favorite BBQ Tahini. They are both what I call AMAZEBALLS! But if you like a kick, this sriracha based one rocks my world and my food. And have I mentioned how easy this was to throw together? Let's just say I was in a triple kid meltdown mode and still was able to whip it up!
I'd love love to hear all you put this on, and how much kick you put in! Leave a comment here, find me on Facebook or tag me on Instagram in your main comment at both @veggiesdontbite #veggiesdontbite so I don't miss it! Now lets get saucy!

Creamy Sriracha Sauce
Creamy, spiacy, and the perfect way to add some zing to any recipe. Where are my sriracha lovers at?!
Recipe Notes
You can add less or more Sriracha depending on how spicy you want it. You can sub water for the veggie broth but it won't be as flavorful.