Ring in the holidays with these rich, smooth, chocolatey truffles with a twist! Move over Godiva there's a vegan dark chocolate treat in town.
Truffles. Vegan dark chocolate truffles in fact. Need I say more? Yes, I need. Because these vegan dark chocolate truffles combine the deep dark chocolate flavor with a cranberry tang and end with a crunch. It's like a little holiday party in your mouth.
I will warn you though, if you make these, hide them. My vulture children attacked these like they hadn't seen chocolate before. I'm talking cocoa powder flying, smears of dark on their face making them look like tribal warriors, and teeth as dark as night. It was a fierce battle. And the carnage left behind was not pretty.
It's all about the flavor combo
The flavors I combined here really surprised me at how well they went together. A touch of cinnamon is the key. Can we talk about how great cinnamon is in chocolate? It's one of my favorite ways to enhance chocolate flavor. And with vegan dark chocolate, you may as well make sure you're sitting down…
The uniqueness in these truffles is the crunch I put in. I used cacao nibs to give that real crunchy finish. I love love when food has different textures, and these are no exception. Smoothness from the vegan dark chocolate, yet crunchy from the nibs. Absolute perfection!
The inside counts, but so does the outside
I coated each little ball in a variety of ways. Cocoa powder for that extra cocoa flavor, cinnamon and coconut sugar for that deep taste, cacao nibs for more crunch and chopped pecans because, well, pecans are amazing.
Not only are these so delicious, but they are SO easy to make. I'm not joking when I say I made a batch with one child hanging on each of my legs and one in my arms. It was messy, and not the best way to go about it, but it kept them quiet and that's all I needed at the time. Mom life, where you do things you never thought you'd do.
So I know that you want to run to your kitchen, whip out your food processor and be one step closer to chocolatey heaven. Once you arrive, send me a note and tell me what you think. Something like "mmmhmnnmm" works if you can't stop shoving these in your mouth. I read piggy, so I'll get it. And keep reading for a little last gift I am leaving you with…
Vegan Cranberry Crunch Dark Chocolate Truffles
Ring in the holidays with these rich, smooth, chocolatey truffles with a twist! Move over Godiva there's a vegan dark chocolate treat in town.
Cuisine:
gluten-free, oil-free, vegan
Ingredients
Truffles:
1 1/2

cups

dark chocolate chips

,melts into about 1 1/4 cups

1/4

cup

light coconut milk

,room temperature (see note_

1

tablespoon

maple syrup

,room temperature

1/2

teaspoon

vanilla extract

1/2

teaspoon

cinnamon

1/4

teaspoon

sea salt

1/3

cup

dried cranberries

,chopped

1/4

cup

cacao nibs
Toppings to roll them in:
cocoa powder

chopped pecans

cacao nibs

coconut sugar and cinnamon mix

,I mixed 1:1
Instructions
Melt dark chocolate chips in microwave or over stove top until just melted and super smooth, being careful not to burn. It took me about 1 minute and 45 seconds in my microwave, I did it in 15 second increments stirring in between.

Place melted chocolate with all other ingredients except cranberries and cacao nibs into a

food processor

. Blend until smooth.

Once smooth, put in dried cranberries and cacao nibs and pulse until thoroughly mixed and slightly chopped.

Place in refrigerator for 2-3 hours until firm but still pliable. If you keep it longer or overnight and it's too hard in the morning, then leave out for a few hours for it to get soft. You could also very slowly try and warm it in the microwave but do it on a defrost setting so that you don't get it too soft on the edges but hard in the middle.

Once hardened a bit, scoop out a spoonful and using hands, roll into 1 inch balls.

Coat in topping of choice, using a variety is fun for the holidays.

Enjoy at room temperature, they will be firm but still smooth and easy to eat. Try and resist stuffing multiple into your mouth.
Recipe Notes
It's critical to have all your ingredients at room temperature or the chocolate will harden, ruining the texture of the truffles.
You can add less or more cranberries or cacao nibs if you prefer.
You can also add one more tablespoon of coconut milk if you want these on the softer side. They will be less dense, a bit more like fudge.
Nutrition Facts
Vegan Cranberry Crunch Dark Chocolate Truffles
Amount Per Serving
Calories 61
Calories from Fat 27
% Daily Value*
Total Fat 3g 5%
Sodium 30mg 1%
Potassium 58mg 2%
Total Carbohydrates 6g 2%
* Percent Daily Values are based on a 2000 calorie diet.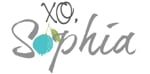 Remember the present I promised you? Well here it is…I mean, what's better than a collection of holiday treats from a group of insanely amazing bloggers?! Nothing, that's what. Welcome to the Vegan & Gluten Free Holiday Cookie Party! You. Are. Welcome.
1.Chocolate Candy Cane Crunch Cookies – Rebecca from Strength And Sunshine
2.Gingerbread Fig Bars – Natalie from Feasting On Fruit
3.No-Bake Marzipan Rum Balls – Bianca from Elephantastic Vegan
4.Chocolate Drizzle Ginger Pecan Cookies – Laura from Chronicles Of Passion
5.Chewy Gluten Free Chocolate Gingerbread Cookies – Jenn from Veggie Inspired Journey
6.Cranberry Chocolate Coconut Macaroons – Linda from Veganosity
7.Vegan Orange Cinnamon Christmas Cookies – Sina from Vegan Heaven
8.Cranberry White Chocolate Ginger Cookies – Leah from Love Me Feed Me
9.Chocolate Tahini Cookies – Lucie from Win-Win Food
10.Sugar Cookie (Vegan, Gluten-Free, Oil-Free) – Brandi from The Vegan 8
11.Orange Spice Cookies – Harriet from Harriet Emily
12.Vegan Cranberry Crunch Dark Chocolate Truffles – Sophia from Veggies Don't Bite