Why should someone focus on habits versus goals? This guide will show you why making small habits will get you to the end result faster than big goals or new years resolutions!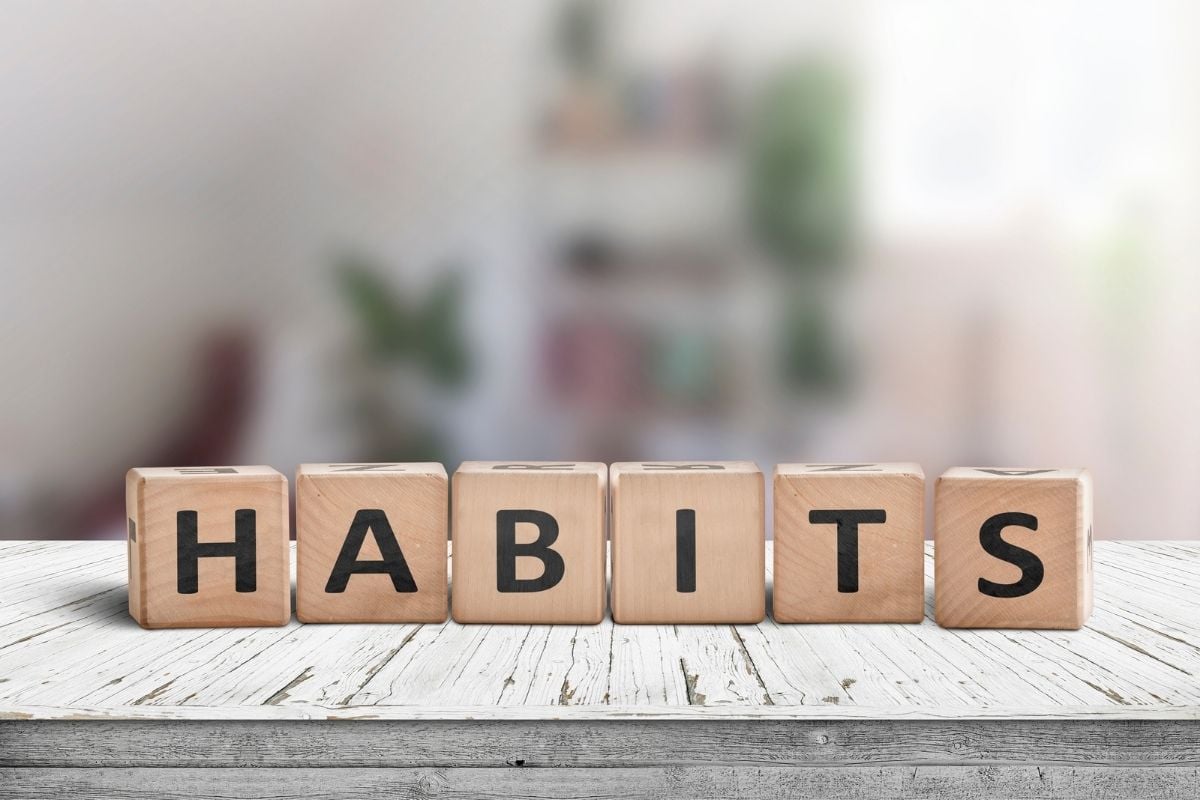 This post was originally published on December 30, 2013.
According to a study by Forbes, only 8 percent of people actually achieve their New Year's resolutions. I found a few other numbers, but they weren't much higher.
My first reaction was shock, but the more I thought about it the more it made sense. Especially with one of the most common resolutions is to get healthier.
Why Goals are so Hard
The main problem is that goals or resolutions are typically broad statements that are not measurable. What does getting healthier even mean?
What does healthy mean to you?
How do you get healthier?
What are the things you will change about your life to be healthier?
Will you eat less processed foods, eat less sugar, eat out less, add more plant protein?
The list goes on.
Much like "getting healthy" has no real broad definition (wellness is actually a continuum), other typical goals are the same.
Goals are good, but in order to reach those goals you need the steps it will take you to get there. You need check in points that are not only attainable but measurable.
This is the main reason people fail at the resolutions they make, their goals are so out of the realm of achievement that they quit before they have even started. It's overwhelming and daunting. By nature we get discouraged if we don't get some positive feedback along the way.
I was an elementary school teacher for 14 years, and the first 8 of those years I spent teaching special education. The main part of my job was coming up with yearly education goals for my students and breaking them down into small measurable attainable steps.
Each trimester we would assess and see where we were at with their goals, and if we weren't quite at the step we were working toward, then we would make a change.
Whether that change was approaching the goal in a different way, or perhaps realizing that the goal was too lofty and we needed to take a tiny step back, a change has to be made if you aren't on the right path.
It's normal, so without the feeling of some sort of success, we throw in the towel. In my experience as a teacher, I saw the very same thing in my students. School was daunting, overwhelming and unmanageable.
Many of them were so defeated by the time they came to me that I had to make it my primary goal to build them up before any sort of achievement was going to happen. So by giving them small steps to climb, in place of that huge mountain they saw before, they began to feel success.
Once that success started sinking in, the tiny baby steps got a little bigger. And eventually, the goal that they once thought was so out of their reach became the approaching finish line!
It was my favorite part of teaching and I love doing the same with my clients.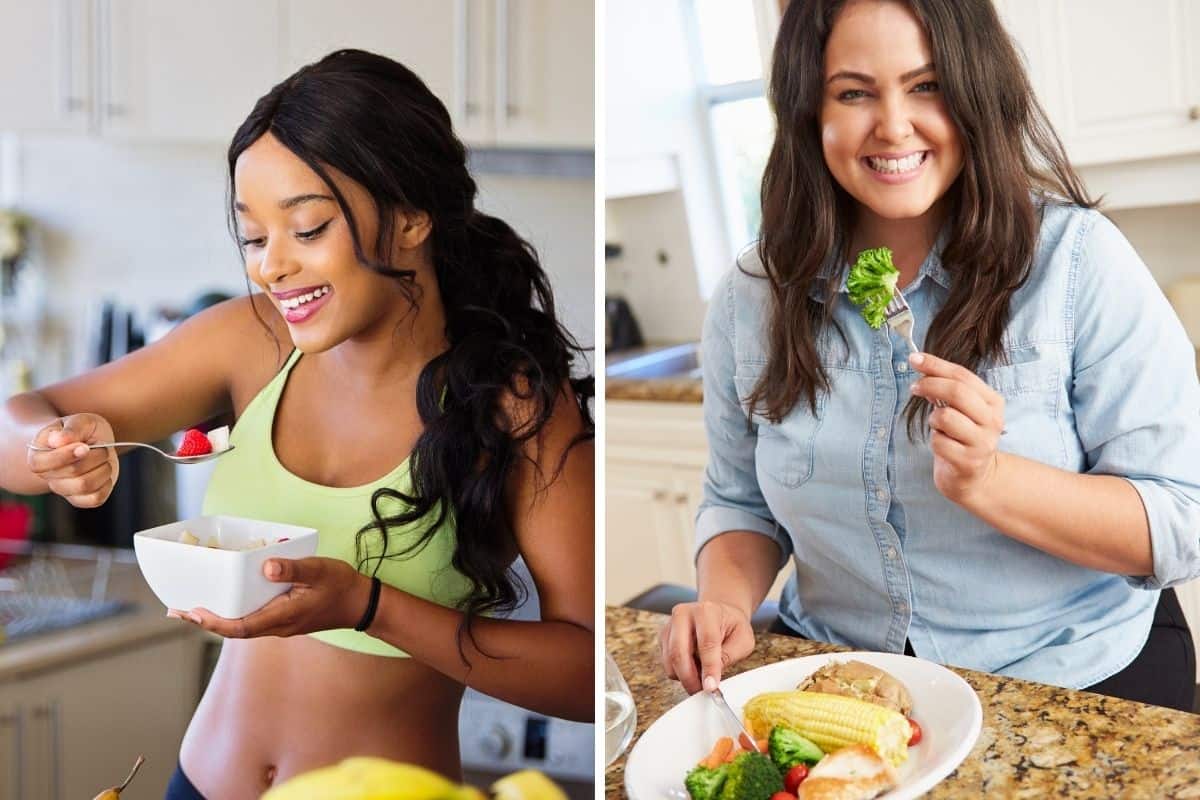 Creating Habits to Reach your Goals
So how do you make goals or resolutions reachable? You create small habits, baby steps to the end result.
Make them specific.
Instead of "I will get healthy", try something specific like "I will add 3 veggies to my weekly meals." Or, "I will go outside for 30 minutes 3 times this week."
Make them achievable for YOU.
Forget about what everyone else considers right. Look at where you are currently, and start there. If you don't, you increase your risk of failure because you are the one working on this goal and you need to be honest with yourself on where you are. So if you eat dessert every single night, a goal can be that you will only eat dessert on the weekends.
Set small steps and check-ins along the way.
If you are hoping to get to only eating dessert on the weekend by the end of the year, maybe set up a check-in every few months to have dropped at least one night of dessert. If you aren't where you want to be at your check-in, make sure to reassess and ask yourself why what you are doing isn't working. Do you need more support? Do you need a less lofty goal?
As long as you are making progress then you are moving in the right direction, so make sure you are reaching those small steps.
A biggie: it's not about being perfect, it is about the progress you make to reach your goal.
If you make a mistake, it's ok. Don't look back, look forward and what you can do to prevent mistakes in the future.
Keep it short.
Don't set too many goals, the sheer amount will overwhelm you. Between 3-5 can work for some people, but 1 or 2 are great also. Having 1 goal you meet is much better than a handful you don't succeed in.
Get some support.
Whether it's your spouse, a friend, a service to help you, or a group you join, find a way to become held accountable, someone to check in with. Just the thought of having to face another person will help motivate you.
Write them down.
Yes, physically write down what you want to achieve. Crossing off or highlighting each step gives you visual positive feedback and any positive feedback helps contribute to that good feeling you get inside called success!
Common Questions
Why can't I stick to my goals?
If your goal os too broad, or if you get hung up on the grand end result, it can be overwhelming which can result in failure. Make honest, more specific and attainable steps to achieve and focus on the process of improvement instead.
What is the difference between a goal and a habit?
A goal is something to set out to achieve, that generally is considered finished at some point. Habits are regular behaviors added to your life that are ongoing.
Why are habits better than goals?
Habits are more specific and attainable, which can help you reach your goals. Additionally, they are long term behavior improvements that have lasting effects on your life.
How long does it take for a habit to stick?
Research varies, and depending on a number of factors it can take anywhere from 18-254 days for a habit to stick. On average though it should take about 2 months. So give yourself a break and keep going, it will happen if you keep trying!
Eat. Play. Relax. Repeat.