Is gluten free healthy or is it just a smoke screen? Listen in to hear the hard truth and how to make sure you aren't falling for tricks!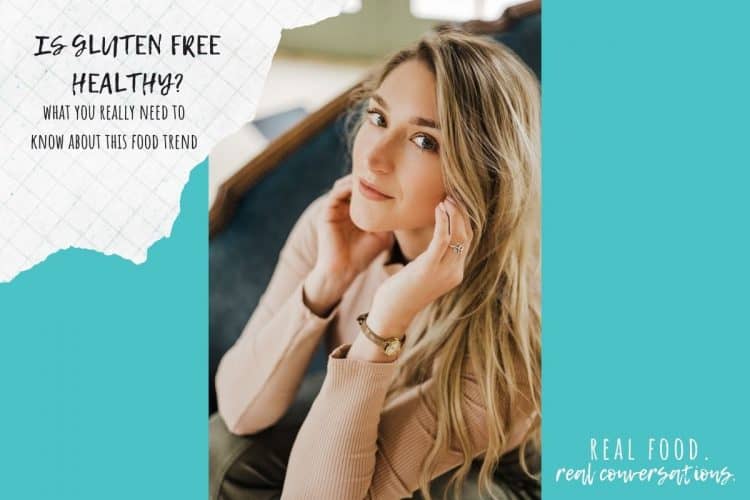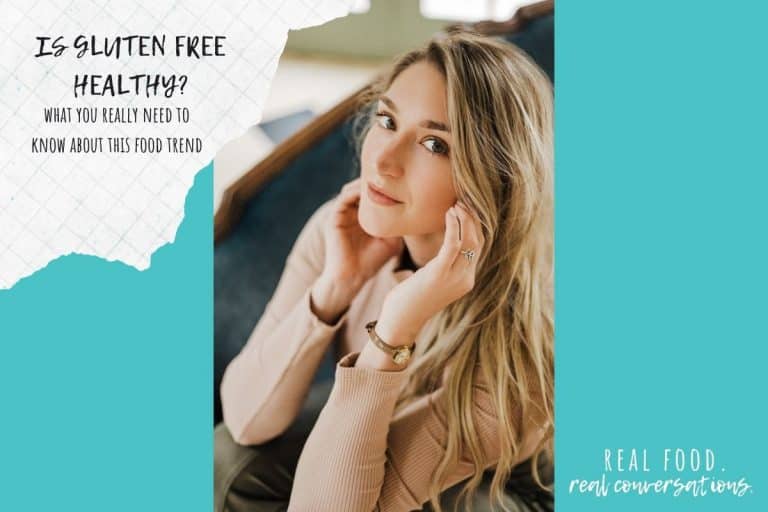 Marketing on food packages leads you to believe that if something is gluten-free then it's healthy. Unfortunately this isn't always the case, and you can in fact be hurting yourself if you don't actually need to avoid gluten!
Podcast: Play in new window | Download | Embed

Subscribe now! Apple Podcasts | Google Podcasts | iHeartRadio | Stitcher | TuneIn | Deezer | RSS | More
Ale Zozos is a Registered Dietitian Nutritionist and the founder of the Mediterranean Nutrition School - virtual nutrition coaching private practice geared towards helping clients with insulin resistance, type 2 diabetes, and heart conditions.
In addition, a Mediterranean diet can also be applied as preventative medicine for individuals and their families by learning the importance of good nutrition early on. She wants to empower her clients to ask themselves how their diets can improve by what they can ADD to their plan rather than by restricting foods and food groups.
She also comes from a large Greek family and has lived the Mediterranean way since a young age. She found a love for cooking while watching her Yiayia cook with traditional Mediterranean ingredients growing up.
She's also studied the Mediterranean diet and culture in Italy and has taken many trips abroad to further her knowledge and authenticity in this field. She hopes to show you that good food doesn't have to be sacrificed for health and that food can promote a better quality of life.
What is Gluten?
Gluten is the name for the protein found in some grains like wheat, barley, and rye. Basically it's the glue that holds everything together.
While it is found in many grain products, there are also many grains that don't have gluten. Some gluten-free grains are:
Arrowroot
Nut flours
Quinoa
Amaranth
Buckwheat
Cassava
Millet
Rice
Sorghum
Tapioca
Teff
Also, oats are naturally gluten-free. However while they don't have gluten, cross contamination while they are grown is very high, so you should look for oats labeled as certified gluten-free.
While many people think you have to give up carbs to be gluten-free, it's simply not true. There are many other ways to get carbs other than grains!
Why Some People Can't Eat Gluten
The main reason you cannot eat gluten is if you have a wheat allergy. Essentially, your immune system fires up in response to the gluten protein. This causes inflammation.
Inflammation is the immune systems way of protecting you from things your body doesn't like. So when you have an allergy, that's how your body reacts.
Some people also have a gluten sensitivity. They may not have a full blown allergy, but their body doesn't react great to it, so they avoid it in order to feel their best.
It is also reported that some people that can't eat gluten in the United States, are able to without issue in Europe. So there is some questioning about the processing of gluten containing grains in different countries and whether that has something to do with it.
All our bodies are different, so just because one person reacts to gluten doesn't mean it is bad for everything. If we applied that principle to things, we wouldn't have many things left that are ok to eat.
Benefits of Gluten-Free
For those people that react to gluten, cutting it out can be life changing. I myself have seen miraculous things happen by cutting gluten out of my diet.
The biggest thing that I have seen is less inflammation. I was on allergy meds for seasonal allergies my entire adult life. At times, I had to use 2-3 medications just to breathe.
Once I cut out gluten, within 6 months I was off all of my allergy medications without issue. This was a shock to me and I still can't believe it.
Since gluten can cause inflammation all over the body, things like allergies can go away when cutting it out. But there are other benefits you can see too:
Anxiety lessening
Bloating decreasing
Constipation clearing up
Being more regular with bowel movements
Overall feeling better
Marketing Traps and Misconceptions
While cutting gluten can be great for those sensitive, not everyone needs to cut it out. Gluten-free eating has become a big buzzword and food trend in todays world.
You need to be careful to avoid media, marketing traps and even online influencers making claims that are not real.
You should always do your own research and rely on peer reviewed periodicals for actual facts.
If you simply look online, you can find anything to support all sides to every idea. Anyone can start a website and make claims, but only those from actual peer reviewed research can be trusted.
Finally, even if you cut out gluten and seem to feel better, you may also be cutting out something in the gluten containing foods you were eating that is the actual culprit.
Our bodies are all different, so in the end try things yourself and do what works for you. Gluten-free is not synonymous for healthy, but wholesome nutritious eating is.
The Down Side of Gluten-Free Diets
Eating gluten-free can have down sides even though it is helpful with other things. It isn't easy to make sure you are doing it correctly. Here are some of the main things to look out for:
Some gluten-free foods have a change in their nutrient composition. They can be less fortified with folic acid, iron, calcium, b vitamins, etc
Many gluten-free foods have less fiber. It is really hard to find gluten-free bread high in fiber.
With the loss of nutrients and fiber, you can create other issues like constipation.
You have to think more in order to make sure you are getting all you need on a gluten-free diet, it isn't easy.
Cost is a huge factor! Most gluten-free alternatives are expensive so budgeting for that can be challenging.
Tips for Eating Gluten-Free
If you must cut gluten out of your diet, then there are some things to keep in mind so that you are doing it the best way possible.
Read the labels on the products you buy. Don't just rely on the marketing on the front.
Make things at home to save money.
Look for sales, this will help with cost.
Eat a variety of ingredients and grains in your diet. Things with different textures and flavors will not only make it taste better, but also get a variety of nutrients in your body.
Add more gluten-free grains higher in fiber like oats to make sure you are eating enough fiber and help avoid issues like constipation.
Balance out the rest of your plate, you can get fiber and carbs in many other ways. Check out this visual guide using My Plate to help:
Talk to a qualified professional (like Ale) to get help if you need!